Examples of Good Native Advertising
Native advertising is one of the more recent additions to digital marketing, and with the right strategy, can help you reach and engage with more of your target audience than ever before.
Because native ads don't look like ads, they don't get ignored the same way traditional ads do. They capture viewers' attention, and provide them with information that's relevant to their interests.
In fact, 25% of consumers are more likely to view native ad placements than traditional banners.
This kind of paid advertising is integrated naturally into content that Internet users browse, typically for entertainment. Native ads flow naturally with the existing design and expected user experience. Sharethrough does a great job of depicting this formula for native advertising below.

You can find native ads on news sites, blogs, and anywhere else people seek out entertaining or informative content online.
But what does successful native advertising look like? To put it simply, it should be consistent with the medium, transparent in letting the audience know it's sponsored, and avoid interfering with overall user experience – but it's much easier to get a feel for what this looks like with specific examples.
Call us at 888-601-5359 to speak with a strategist about digital marketing services from WebFX, or keep reading for four specific native advertising examples and what makes them so effective.
Our digital marketing campaigns impact the metrics that improve your bottom line.
See More Results

WebFX has driven the following results for clients:

$3 billion
In client revenue

7.8 million
Leads for our clients

5.2 million
Client phone calls
1. Complex and Under Armour
Complex is a popular news site that covers music, style, entertainment, sports, and sneakers. Their audience is used to seeing content about sports and professional athletes, so it makes sense that they'd feature a profile on Michael Phelps.
Under Armour also targets an audience with a passion for fitness and achieving one's personal best – so it makes sense that they'd also want to be associated with athletes like Olympian Michael Phelps.
The two companies partnered to create a story about Phelp's preparations for the Olympics and his daily routine on Complex. This aligns perfectly with the kind of content the brand's audience anticipates. And since Under Armour sponsors Phelps and is regularly associated with high performance, it makes sense to the reader for the two to come together.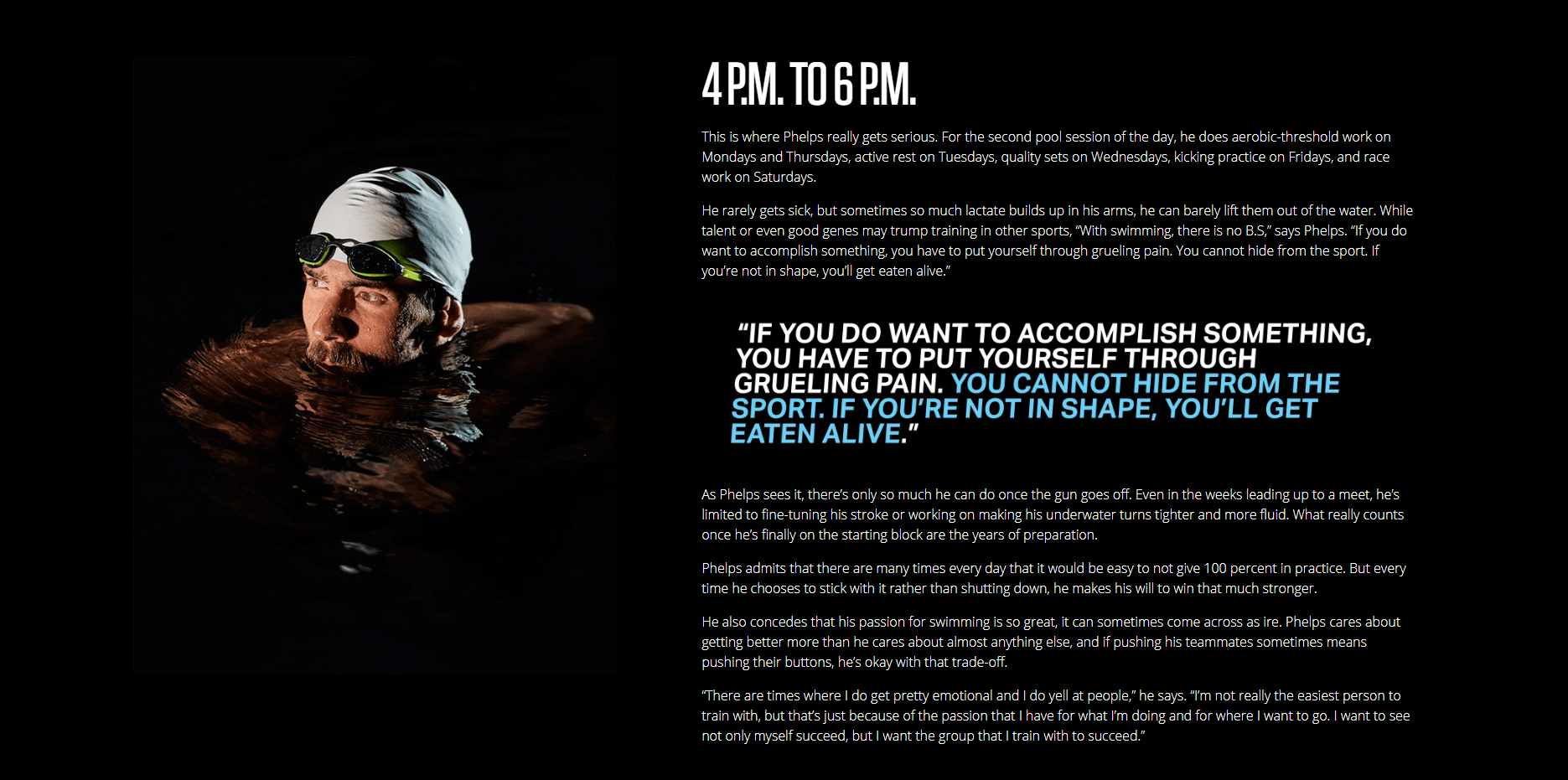 Although Under Armour is paying Complex to be featured in this article, it isn't overwhelmingly an Under Armour advertisement. Their logo is featured, and the content correlates with what Under Armour embodies, but the article itself doesn't mention the brand.
This strategy is successful because Under Armour never comes right out and tries to sell the reader anything. Instead, they rely on the association of their brand with a passionate athlete and a site known for athletics. And considering that this year alone, 86 million Americans will use ad blockers, it's clear that Internet users don't like blatant ads – so this is a much better strategy.
2. Apartment Therapy and Hulu
Apartment Therapy is a lifestyle blog about home design and décor, with the motto, "Saving the world, one room at a time." Their goal is to give their readers ideas for designing stylish homes and spaces, and their readers look to the site for inspiration.
The very first tab on the site is titled, "House Tours" and the first option in the drop-down menu is, "Apartments."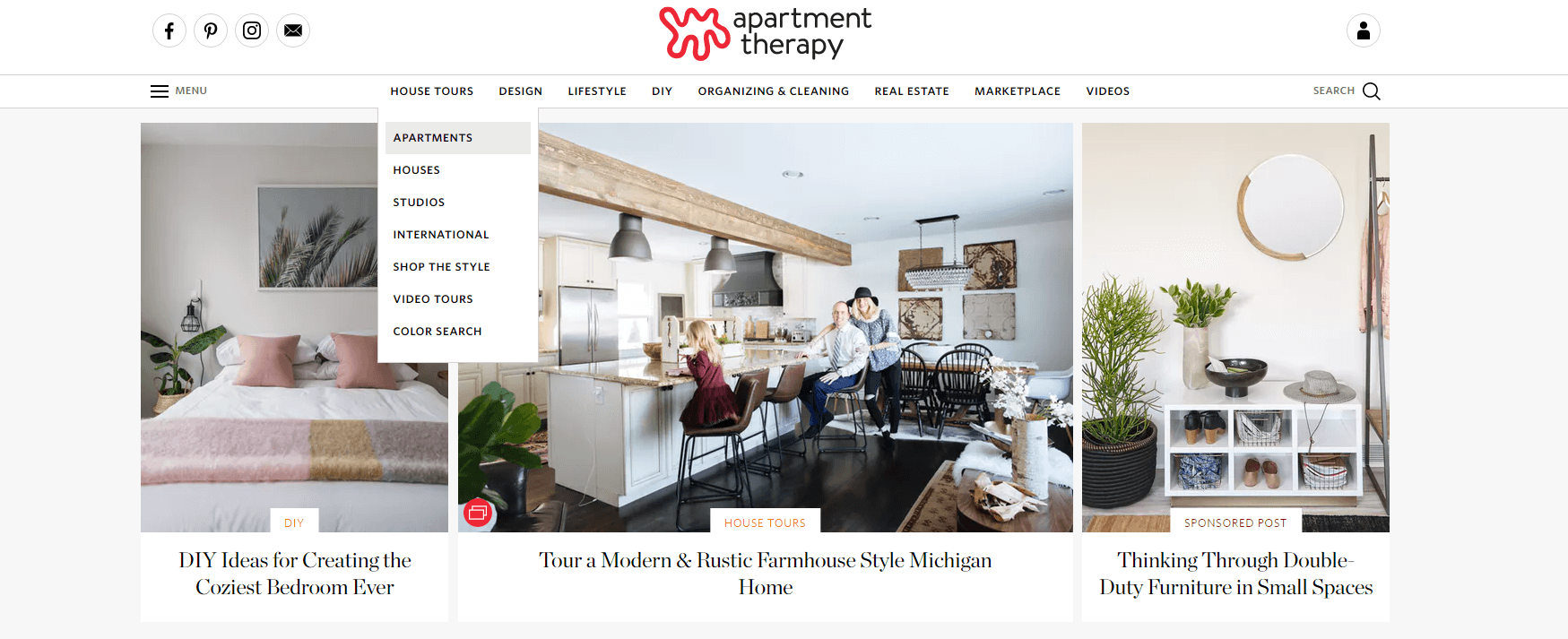 This section of the site features tours of real apartments, with tips for achieving a similar look. The viewer can tour each apartment and discover where to purchase the items they see and like.
The Mindy Project is a popular series on Hulu, and the episodes frequently feature scenes in the main character's apartment. Hulu partnered with Apartment Therapy to give viewers an exclusive tour of the colorful and chic apartment featured on the show.
Similar to other apartment tours the site publishes, the sponsored content details where each item in the apartment can be purchased, so the reader can "Get the Look" in their own home.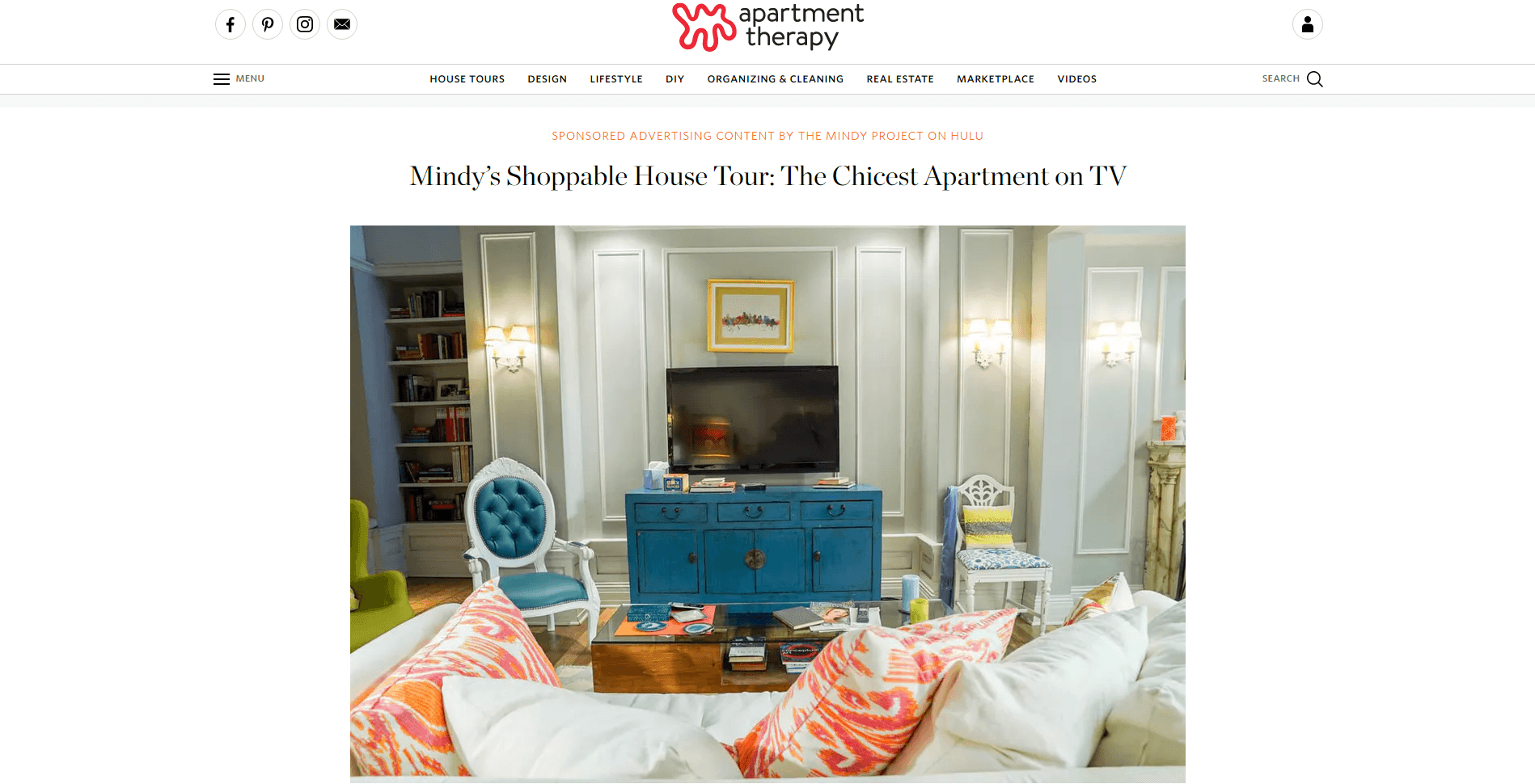 It's clear that the tour is sponsored, and that Apartment Therapy isn't trying to hide anything from their readers. The post's introduction reads, "In case you're wondering how you can make your home this joyful and creative, we partnered with Hulu to bring you a shoppable House Tour of the chicest apartment on TV."
The post then concludes with, "We loved the chance to tour the space and cannot wait to see what Mindy does with all those new rooms. Luckily, Season 5 is now streaming on Hulu.
Readers can enjoy this exclusive tour of Mindy's apartment similarly that they do any other apartment tour on the site, and Hulu gets the benefit of reaching this audience in a way that feels natural. It's extremely consistent with the type of content Apartment Therapy's readers are used to, and an effective way for the brand to engage their audience.
3. The New York Times and Netflix
The New York Times is a daily newspaper that covers local and world news, current events, and other topics ranging from the arts to tech to travel.
They recently published an article titled, "Women Inmates: Why the Male Model Doesn't Work." The article discusses the need for policies and programs developed specifically for female inmates.
Netflix partnered with The New York Times for this article to promote the release of the second season of their original series, "Orange is the New Black." The show is about the women in a federal correctional institution and their lives behind bars. The New York Times article talks about many of the same issues regarding women's prisons that the Netflix series sheds light on.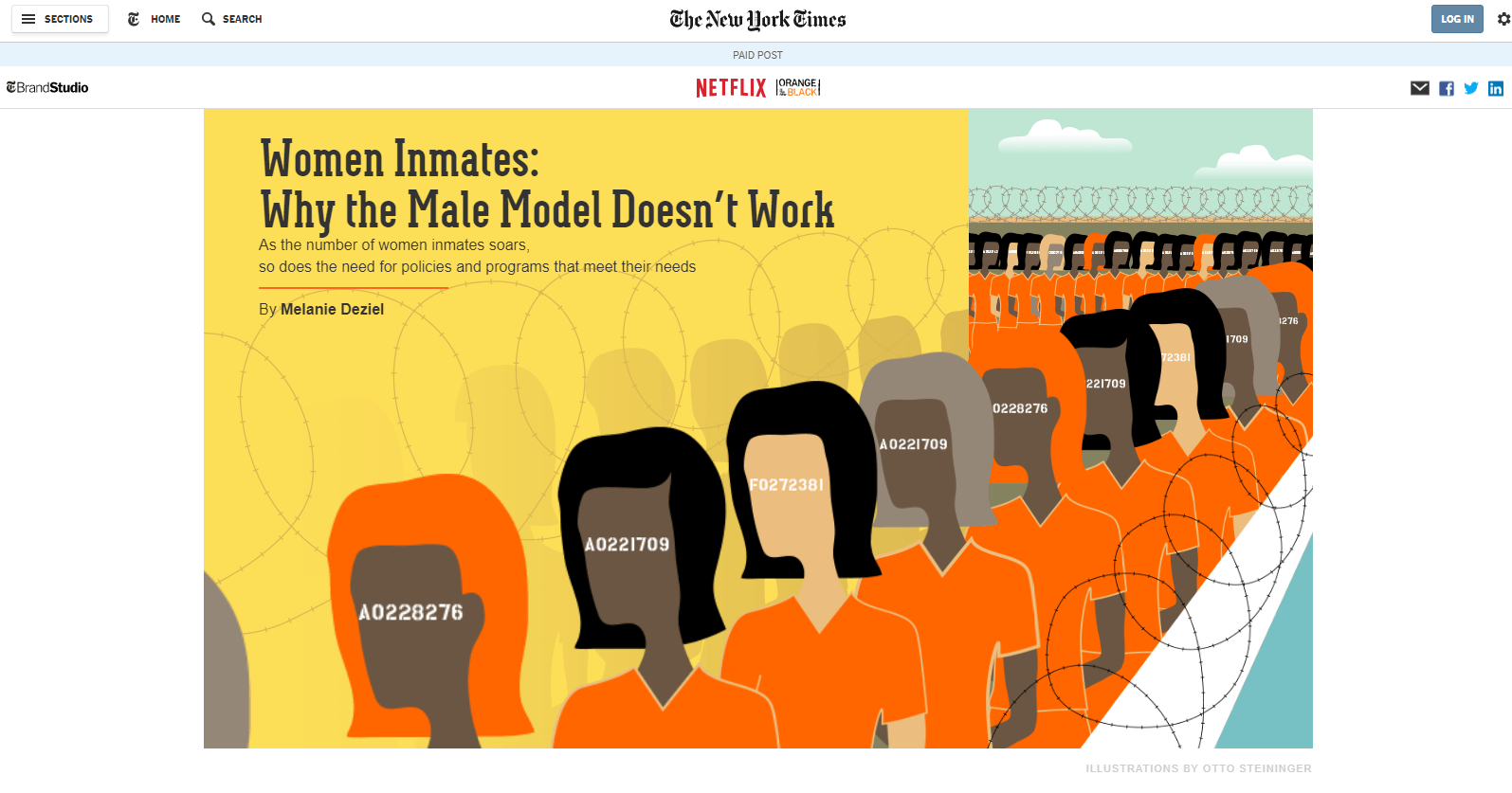 Content written by The New York Times is known for being informative, well-researched, and thorough. The native ad purchased by Netflix didn't take away from those attributes, but enhanced them by adding visual content.
The show is never specifically mentioned throughout the article, but because it's so easily connected it makes sense and becomes an extension of the article itself. The link between the article and the Netflix original series is natural, which makes it easy for the reader to connect with.
4. BuzzFeed and Avocados from Mexico
BuzzFeed is well-known for their interesting and entertaining content, ranging from pop culture quizzes to trending stories to tasty food recipes.
Avocados from Mexico promotes their avocados as being "Always delicious, always fresh, and always in season," and their site includes recipes, nutritional information, and other helpful tips. Their mission is to highlight the benefits and versatility of their avocados, and encourage consumers to purchase avocados from Mexico.
As a result, it makes complete sense that BuzzFeed and Avocados from Mexico would team up to create a post titled, "14 Avocado Snacks You Should Make Today…And For…Ever." The content consists of – you guessed it – fourteen avocado-based snack recipes.

This is exactly the type of post BuzzFeed readers expect, and a logical choice for Avocados from Mexico. Each recipe promotes their avocados, while being visually appealing and sticking to the overall feel of BuzzFeed – simple, clever, and entertaining.
Native advertising examples
Each of the examples above are extremely effective in their strategies, and they all share the same characteristics that make them so successful. Each one:
Correlates with the outlet promoting it
Is upfront and honest about being a sponsored post
Doesn't interfere with overall user experience
These examples are all aesthetically pleasing, too, which keeps viewers engaged.
If a reader feels the sponsored content is unrelated to what they're used to seeing on the site, the advertiser has missed their mark. So if you're considering creating native ads, it's important to choose sites that match your target audience, and provide high-quality, interesting content.
When native advertising is done right, it should be interesting and informative, and engaging for the site's readers.
We foster and form long-term partnerships so that your business has long-term results.
Over 90% of WebFX clients continue partnering with us into year 2 of their campaign.
Hear from Our Happy Customers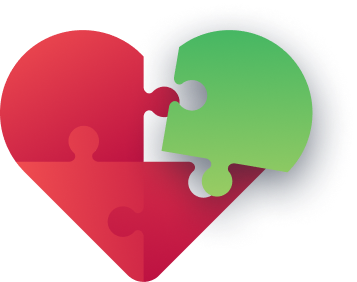 WebFX can help you create effective native advertisements
We're a full-service Internet marketing company, and we have years of experience helping our clients achieve the results they want online. We're confident that we can help you reach your marketing goals – and you can check out our 1020+ client testimonials to learn more about the work we've done for our clients in a variety of industries.
Creating a successful native ad, like the examples above, can be challenging. But when you partner with WebFX, you'll have a team of 500+ experts working to create the best possible campaigns for your business.
Contact us today to learn more about how you can increase leads and drive more sales with native advertising and other digital marketing strategies!