WeChat Advertising: How a WeChat Advertising Strategy Works
If you're looking to expand your reach and target customers living in China, WeChat advertising is perfect for you.
WeChat is an extremely popular, all-in-one app used in China — and when we say all-in-one, we mean it. The app started out as a typical messaging app — similar to Facebook Messenger but manifested into something much more.
You can now hail a taxi, book a flight, and even move money from account to account using the app. Since WeChat has so much to offer, it's no surprise that it's one of the most popular apps in the world.
Not to mention, with over 768 million users logging into the platform daily, it's no secret that advertising your products or services there can help increase the number of eyes on your ads.
On this page, we'll talk about WeChat marketing as a whole, what kind of budget you should put aside for WeChat advertising, and the different kinds of ads you can create.
If you'd like to speak to an ad specialist before reading on, feel free to give us a call at 888-601-5359!
We foster and form long-term partnerships so that your business has long-term results.
Over 90% of WebFX clients continue partnering with us into year 2 of their campaign.
Hear from Our Happy Customers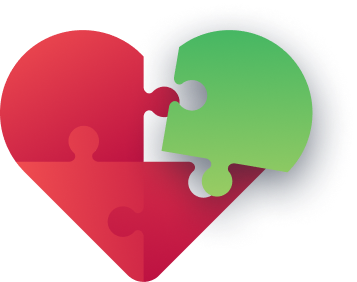 What is WeChat advertising anyway?
Before jumping into WeChat advertising, let's first talk about the app's capabilities and what it can do.
WeChat is a Chinese app that yields an impressive user base of more than 1 billion people. The app is owned by one of Asia's largest companies, Tencent.

The primary purpose of WeChat is messaging, and in fact, that's how the app got its start. In time, it came to offer everything from payments to mini programs like games, payment options, public services, movie tickets, and more.
That being said, it's easy to understand why it's one of the biggest apps in China — it truly does it all.
Why choose WeChat advertising
When you think about advertising your products and services, you likely have a few main goals.
First and foremost, you want to sell more of your products and services. After all, that's the main goal of advertising.
This means that a sub-goal of selling your products is probably to get your ads in front of as many people as humanly possible in order to build brand awareness and spark interest in your products.
If these two goals sound familiar, WeChat is a great place to advertise your business. Studies show that more than half of the app's users spend a minimum of 90 minutes on the app each and every day.
When it comes to placing product ads in the app, it's highly likely that they'll get a ton of eye traffic as well as increasing visits to your website.
However, there are a few restrictions when it comes to industries. Check out the restrictions that come with WeChat marketing.
WeChat advertising restrictions
The more you learn about WeChat marketing, the more you'll learn about the restrictions they have in place when it comes to advertising. For example, some clothing and accessory brands are only allowed to advertise on the platform if they have a specific reputation.
Another thing to be aware of is cultural values. The cultural values of the target demographic in China can be far different from American values, so it's important to do your research while creating ads for WeChat.
Let's take a look at specific restrictions when it comes to WeChat advertisements.
| INDUSTRY | ALLOWED TO ADVERTISE ON WECHAT? | STIPULATIONS |
| --- | --- | --- |
| Food and Alcohol | Yes | None |
| Transportation | Yes | None |
| Telecommunication | Yes | None |
| Electronics | Yes | None |
| Tourism | Yes | No hotels with casinos |
| Websites/Media | No | None |
| Cigarettes | No | None |
| Healthcare | No | None |
| Business Services | No | None |
| Skincare/Cosmetics | Dependent | Only with imported cosmetics hygiene permit |
| Clothing/Accessories | Dependent | Only brands with a good reputation |
| Government | Dependent | Requires Chinese government approval |
| Universities | Dependent | Requires approval by Ministry of Education |
| Banks | Dependent | Only banks with Chinese entities and has to have proper paperwork |
| Real Estate | Dependent | Only those with Chinese entities |
Types of WeChat advertising
Just like typical pay-per-click (PPC) ads, you have a few options when advertising on WeChat.
Keep in mind that before doing any sort of advertising on WeChat, you have to create an official account. You should do so through the Chinese interface, which will allow users who have registered in China to access your account.
Don't worry, there is an English side to the interface!
This essentially creates your branded page and allows you to dive headfirst into the land of WeChat advertising.
Let's learn more about each!
Moments
When you advertise with WeChat moments, it's similar to placing ads on Facebook in that it shows up to users in the "timeline."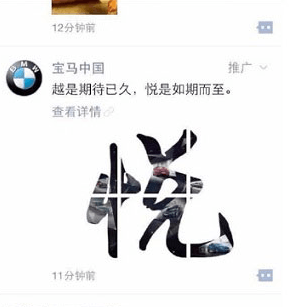 When you opt for a "moment ad," users will see your brand name, your profile pictures, a 40-character description, up to six photos or 6-15 second videos, as well as a link to an html5 webpage. The only catch is that your webpage has to be hosted on Tencent's server to be visible.
In order to place an ad on WeChat Moment, you'll have to either be a company that is registered in mainland China, or a foreign company that's willing to invest anywhere from $1500 to $8000.
These ads allow you to target customers in a variety of ways including location, gender, age, industry, marital status, education level, and even WeChat behavior.
In order for foreign businesses to advertise on WeChat, you'll need to contact [email protected] in order to apply.
Image source: walkthechat.com/advertising-on-wechat-moment/
Banner ads
There are two types of banner ads featured in the WeChat app — standard banner ads and KOL (key opinion leader) banner ads.
Standard banner ads rarely get clicks, but brands can target them in the same way they can target moment ads. These ads show up at the bottom of messages created by official accounts on WeChat.
They feature your brand's logo, the name of your account, as well as a headline. When users click on your banner ad, they'll land on a page that tells them more about your specific brand and product.
KOL banner ads are a little different. The official account, as well as the advertiser, must mutually agree on the cost per view, as well as how many views will be accounted for.
However, banner ads are restricted to companies that are registered in China, who have to provide all the necessary licenses to prove their business.
Ads by key opinion leaders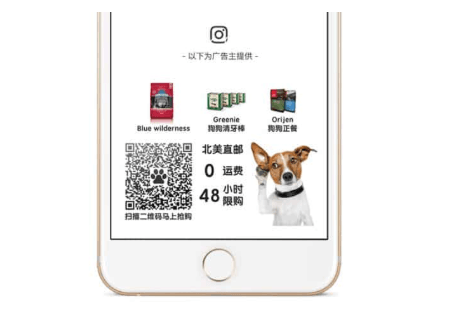 A final way to advertise on WeChat is by influencer marketing. Brands pay popular accounts on WeChat in exchange for a promo post on their account.
These ads typically take two forms, including a full write-up about your brand or a banner ad that we talked about earlier.
Image source: walkthechat.com/advertising-on-wechat-moment/
American business advertising on WeChat
The water is muddy when it comes to advertising your American business on the China-based app. If you're looking to advertise on WeChat, we recommend contacting [email protected] for more information about how you can advertise on WeChat!
Advertising your business online
On the other hand, if you're interested in advertising your business right here in the states, WebFX is here for you. We are a full-service digital marketing agency that specializes in everything from search engine optimization and PPC advertising to web design and competitor geofencing.
We've helped clients across the country increase their revenue and leads exponentially. In fact, in the past five years alone, we've been able to generate $3 billion in client revenue and over 7.8 million leads.
We have over 1020 raving clients and have been working in the industry for over two decades. Our team consists of 500+ marketing specialists who are experts in their field and can help grow your business immensely with digital marketing.
If you want to increase website traffic and revenue, WebFX is here for you. Contact us online for a free quote, or give us a call at 888-601-5359!