A crucial step in creating your advertising campaign is choosing where you want to promote your brand and your products or services. That's why we've compiled this list of the most effective online advertising channels to boost your sales in 2023.
We'll cover the top six marketing and ad channels in this blog post:
So, keep reading to discover the best places to advertise online!
P.S. Want the inside scoop on how to create and manage a revenue-driving digital advertising campaign? Read our free guide to get digital advertising tips straight from our award-winning experts!
What are advertising channels?
Advertising channels are outlets you can use to promote your brand, products, or services to your target audience. You can use multiple channels to reach your audience, including both paid and free channels, as well as traditional and digital advertising channels.
Bonus Read: What is Advertising and Why Is It Important?
6 best online marketing and advertising channels to boost your sales in 2023
With so many channels to choose from, you might not be sure which ones will best fit your brand. Fortunately, we've compiled a list of the six best advertising channels to boost your sales and revenue.
Explore each one below:
1. Social media
First on our online advertising channels list is social media. With more than five billion active users, social media platforms like Facebook, Instagram, and TikTok, present an excellent opportunity to reach your target audience.
Many social media platforms offer various types of ads to promote your products or services, including: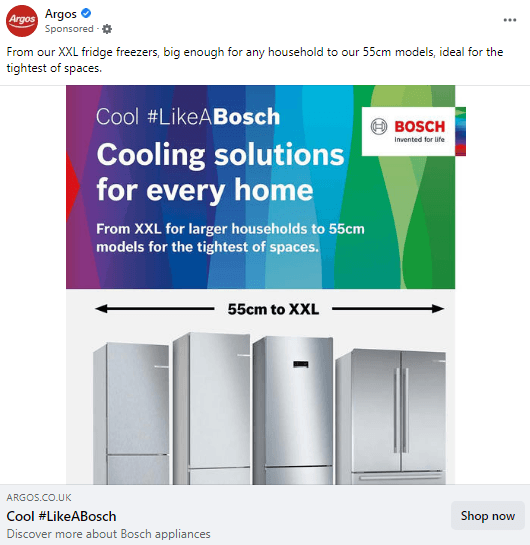 Social media also enables you to take advantage of audience targeting features to ensure your ads display for the users most likely to convert. For example, you can target users based on their:
Age
Gender
Location
Job title
Interests
And more
With social media's range of engaging ads and targeting features, you can't go wrong with choosing this channel to boost your sales and revenue.
Learn More About Advertising on Social Media
2. Pay-per-click (PPC)
When people look for answers to their questions or want to browse products, they use a search engine like Google. In fact, 93% of all online experiences start with a search engine.
With numbers like that, search engines are one of the best marketing channels to advertise your products and services. And that's where PPC ads can help.
PPC ads appear at the top of the search results when users search for something. And as the name suggests, you'll only pay for your ad when a user clicks on it, which means you won't have to worry about wasting your budget on users who aren't interested in your ads.
PPC works by bidding on keywords and phrases your target audience searches for online. With a successful bid, plus a high Ad Rank and Quality Score, your ad will appear at the top of the search engine results pages (SERPs).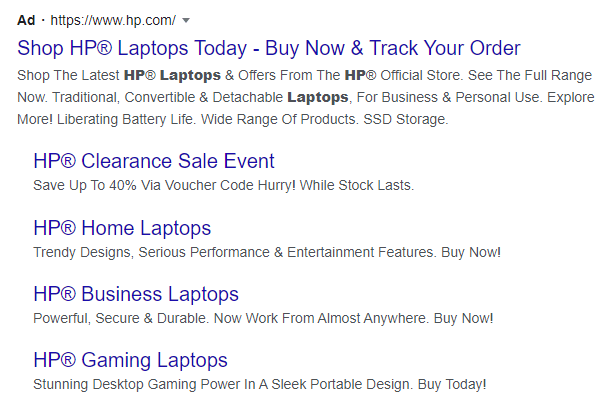 One of the biggest advantages of PPC is that you can choose how much you want to bid on your keywords, making this one of the best digital advertising channels for any size marketing budget. Plus, you'll start seeing results shortly after you launch your campaign!
Learn More About Advertising With PPC
3. Content
Next on our top ad channels list is content marketing. Creating custom content is a great way to indirectly advertise your brand to your audience by providing them with valuable information.
By implementing a content marketing strategy, you can create a variety of content types, like:

For example, let's say you own a clothing store. You can create a blog covering a range of topics your audience would find interesting, like the best dresses for summer or the latest fall fashion trends.
In your blog post, you can detail the latest fall fashion trends or the best dresses for summer by showcasing some of your products. So, consumers get the information they want while learning about your products. It's a win-win.
And the best part? You can share your content on social media or in your emails to drive more traffic to your site and promote your products or services to more consumers. Plus, you can add keywords to your content to help your site rank higher in the SERPs so more people can discover your brand.
Learn More About Promoting Your Brand With Content Marketing
4. Email
You can also advertise your brand with an email marketing campaign.
Email marketing is one of the most cost-effective marketing channels with the potential to help you earn $44 for every $1 you invest.
With email marketing, you can promote your products and services directly to your audience's inbox.
You can send emails that share:
Your custom content
Business news and updates
Product or service recommendations
And more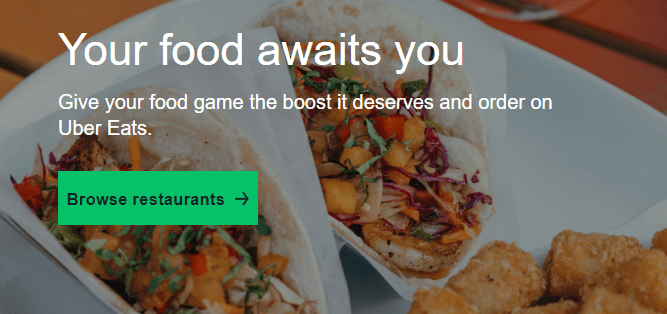 For example, you can send emails promoting products your subscribers might like based on their previous purchases or browsing history. As a result, you can boost your sales and foster customer loyalty.
And because users need to voluntarily provide their email addresses, you'll have a list of email subscribers that willingly want to learn more about your products or services.
Learn More About Advertising With Email
5. Over-the-top (OTT)
Traditional TV advertising is starting to become a thing of the past as more people cut the cord on cable and opt to watch video streaming platforms.
And with this switch comes one of the most effective advertising channels on OTT platforms like YouTube, Netflix, and Hulu.
With OTT ads, you can directly promote your products or services to your audience as they watch their favorite TV shows, movies, and videos.
There are various types of OTT ads, including:
Video ads
Interactive ads
And similar to social media ads, OTT platforms enable you to use audience targeting features, so your ads display for the users most likely to make a purchase.
Learn More About Advertising on OTT Platforms
6. Search engine optimization (SEO)
Last on our digital advertising channels list is SEO. People love to research brands, products, and services on search engines. In fact, 80% of shoppers do product research online.
An SEO strategy helps you increase your website's rankings in the search results, so more consumers can discover your business online. SEO is one of the best marketing channels to indirectly promote your business online.
Higher rankings in the search results help you increase brand awareness and drive more traffic to your website. As a result, you can attract more consumers to your website who are already actively searching for your products or services online, skyrocketing your conversions and sales.
Learn More About Promoting Your Business With SEO
Time to Level Up Your Sales
Our long list of services helps you grow every aspect of your business with marketing strategies that are proven to increase bottom-line metrics like revenue and conversions.
In the past 5 years, we've managed more than 12.9 MILLION transactions across our client base.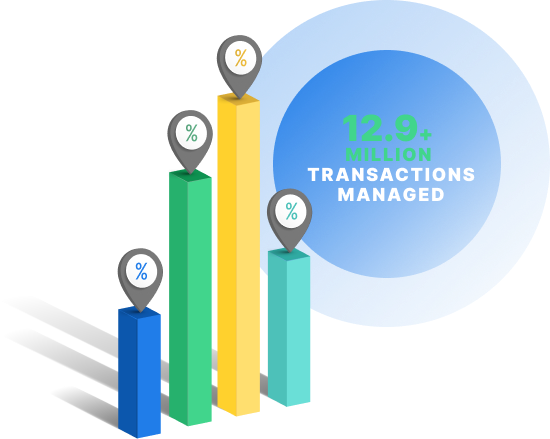 Promote your brand on the best advertising channels with WebFX
Need help with your advertising campaign? WebFX can help. We offer "do-it-for-me" digital advertising services. We'll take care of creating, implementing, and managing your ad campaign so you can focus on running your business.
Our digital advertising agency has more than 25 years of experience helping clients earn a higher return on investment (ROI) for their ads. And in that time, we've helped clients drive over $3 billion in revenue. Is your business next?
Launch your personalized ad campaign today by calling 888-601-5359 or contacting us online!
WebFX Careers
Join our mission to provide industry-leading digital marketing services to businesses around the globe - all while building your personal knowledge and growing as an individual.