25 Digital Marketing KPIs You Should Be Monitoring
Before digital marketing, you could get an idea of how well a traditional campaign was performing based on new customers and store visitors, but rarely a precise calculation.
Today, however, analytics tools can measure your campaign on a wide range of key performance indicators, or KPIs. Just because you can measure every part of your campaign, though, doesn't mean you should.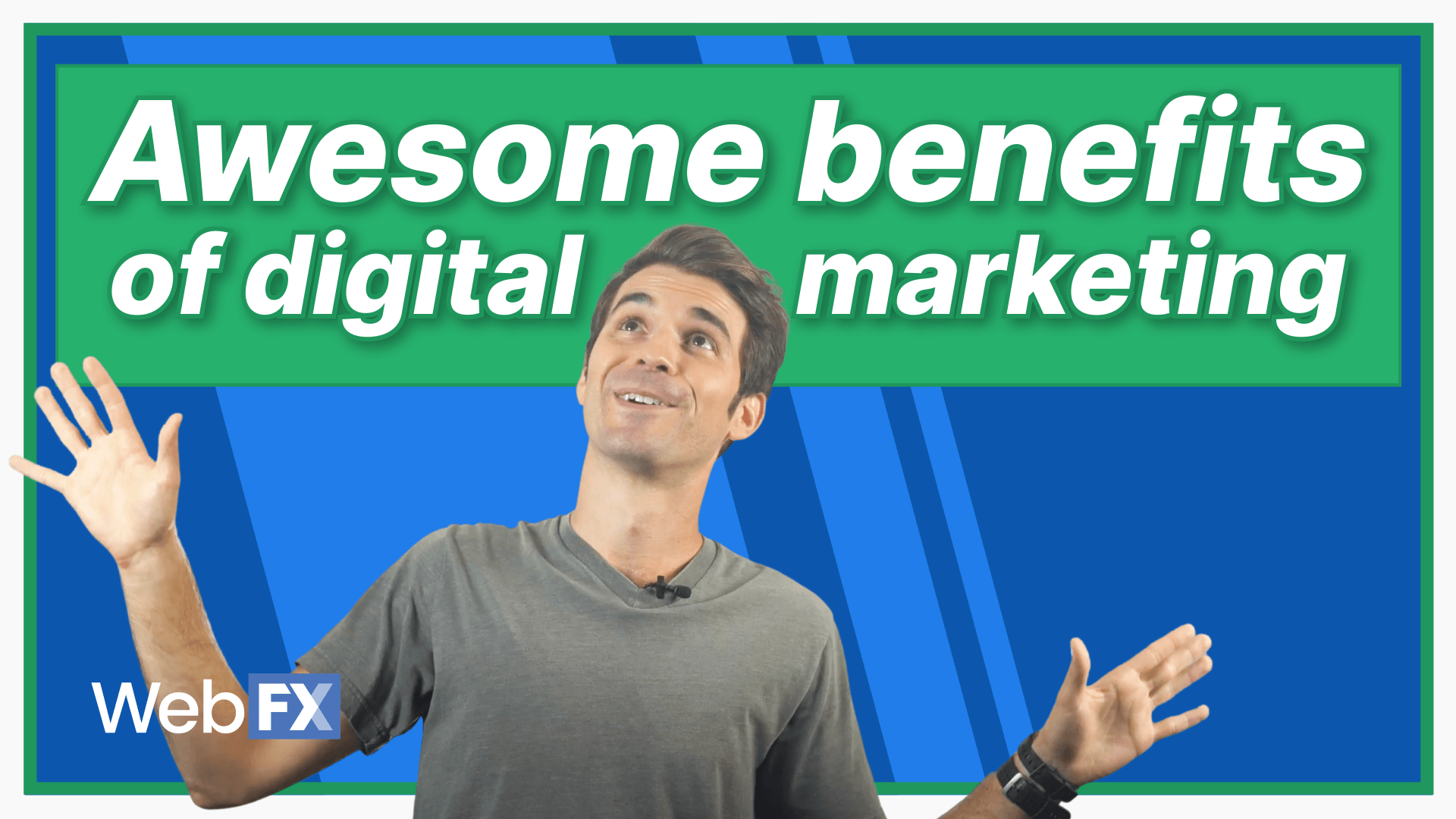 It's easy to be wowed by all those metrics, but it's also easy to focus on the wrong ones. If you spend too much time on metrics that don't matter, you may ignore the ones that do.
Call 888-601-5359 to speak with a strategist about digital marketing services and reporting from WebFX, or keep reading for 25 digital marketing KPIs you can use to measure your online success.
What are digital marketing KPIs?
Digital marketing KPIs are quantifiable metrics that you can use to track your digital marketing progress. These metrics can be specific to one page or the entire site. Your KPIs will tell you have your site is performing and where you need to make changes.
Site activity
Before you can meet any other marketing goal, you need to bring people to your site. More importantly, you need to bring people that take an action or indicate interest in your products.
Some ways to measure this KPI for performance marketing include:
Number of unique visitors: Knowing how many people are coming to your website will help you determine the effectiveness of marketing campaigns and other outreach strategies.
Number of returning visitors: A first-time visitor is always welcome, but a returning visitor is no longer just looking around — he or she is that much closer to becoming a customer.
Time spent on your website: By measuring this KPI, you can find out how many people are coming to your site and how many people are staying to learn more about your business.
Navigation path: Where do people go once they land on your website? Tracking behavior on your site will tell you what type of content is popular and how people come to a decision to purchase.
Bounce/exit rate: This number tells you whether people are leaving your site immediately, where they decide to leave, and whether there may be a problem with your campaigns.
Lead generation rate: What percentage of site visitors are filling out contact forms or signing up for emails? This KPI will tell you — and tell you if your call to action is working.
Sales and revenue
Regardless of specific campaign objectives, the overarching goal of your marketing strategy is to increase sales and revenue. These numbers will tell you how close you are to reaching it.
Revenue per customer: When you know how much money each customer is generating, you can identify your most lucrative market segments.
Total revenue: Measuring revenue per customer helps determine if you've reached the right prospects. Measuring total revenue measures the effectiveness of the entire campaign.
Total sales: you can measure this by number of purchases or total number of items sold. Either way, it shows you how much people are buying.
Conversion/response rate: This is one of the most popular KPIs among digital marketers. The more people who respond to an offer, the more successful your campaign.
Revenue per channel: By measuring the performance of each channel, you get the information you need to make every subsequent campaign even more successful.
Profitability
You have to spend money to make money — that's the conventional wisdom. But how much money are you getting back on your marketing spend? You'll know when you monitor these metrics:
Cost per lead: It takes money to generate new business, but measuring cost per lead will let you know if you're spending the right amount.
Profit per customer: If you know what you spend to acquire a customer and how much that customer generates in revenue, you know how profitable that customer is.
Net income: This was a common metric even in traditional marketing — today, it tells you how much your digital marketing strategy is generating for your business.
Return on investment: This is similar to net income, only it's presented as a way to tell how many dollars you earn for every dollar spent.
Customer engagement
Are your customers loyal to your company or could easily switch to another brand? The answer to this question could be a predictor of your long-term success. These digital marketing KPIs will help you answer it.
Customer lifetime value: A loyal customer will yield value over months and even years. Measuring each customer's lifetime value will help you identify just what that value is, as well as how to increase it.
Retention rate: A customer can be profitable the first time he or she buys from your business. The retention rate will identify how successful you are at getting a second order.
Number of likes and shares: Your business should be posting frequently on social media. Likes and shares are your followers' way of telling you they're paying attention.
Social media followers: Now that social media can affect brand awareness, sales and even search engine rankings, this metric is becoming an increasingly popular one.
Social Engagement: Likes and shares are welcome, but engaging with your business on a deeper level — commenting on stories, participating in online discussions — is a signal of greater affinity with your brand.
Brand reputation
The Internet amplifies good news about your business, but it can also amplify bad news. If you monitor that chatter, you can take steps to steer the conversation in a more positive direction. These KPIs will help you with the task:
Brand awareness: Before consumers can decide they like your business, they have to know it exists. Measure this KPI to find out if this is the case with your target market.
Market share: The higher your company's market share, the more prolific and profitable it'll be. Tracking this number is the first step to increasing it.
Search engine rankings: Your place in search results is determined in part by your brand reputation. By tracking one, you get an idea of the other.
Positive/negative comments: When people read what others are saying about your company, they get a good impression (or a bad one) of it. That's why you need to keep an eye on this KPI.
Media mentions: Consumers have a lot of control over brand performance, but the media can still play a role. Tracking the number of media mentions will tell you what the press is saying and how often.
Time to Level Up Your Sales
Our long list of services helps you grow every aspect of your business with marketing strategies that are proven to increase bottom-line metrics like revenue and conversions.
In the past 5 years, we've managed more than 12.9 MILLION transactions across our client base.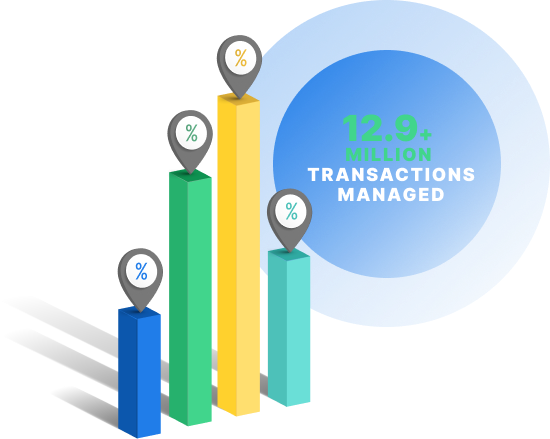 Want to get more insight from your digital marketing KPIs?
Analytics are great for improving your marketing strategy, but it's easy to get overwhelmed by the vast number of statistics available online. Keep your eyes on the right digital marketing KPIs, and your campaigns will deliver the results you want.
If you'd like to improve the way your company manages or monitors its Internet marketing strategy, WebFX can help. Contact us today to speak with a strategist!
Earn a 20% greater ROI with WebFX