As an event planner, you know the importance of getting every detail right for your events. When it comes to your business, your digital marketing plan is one of the most important details. It's crucial that you have a digital marketing plan in place if you want your business to grow.
On this page, we'll provide you with three awesome digital marketing strategies that help event planners reach more valuable leads. If you want to learn more about how WebFX can help your business earn more leads, call us today at 888-601-5359 (or contact us online) to speak with a strategist about our digital marketing services.
Let's get started!
Our digital marketing campaigns impact the metrics that improve your bottom line.
See More Results

WebFX has driven the following results for clients:

$3 billion
In client revenue

7.8 million
Leads for our clients

5.2 million
Client phone calls
1. Use search engine optimization (SEO) to help people find your event planning business
When users search for an event planner, they turn to Google to find the best event planners near them. Optimizing your site with search engine optimization (SEO) will help your business appear at the top of search results, so more people can find and contact you.
To get started, you'll need to conduct keyword research to identify the keywords and phrases people search online to find your business.
When conducting keyword research, you want to focus on long-tail keywords. These are keywords that contain three or more words, and they indicate a specific search intent. An example of a long-tail keyword is "event planners in Harrisburg, PA."
If someone searches a more generic phrase like "event planner," it's hard to determine exactly what they're trying to find. Are they looking to hire an event planner? Researching event planning careers?
However, if someone searches "best event planners in Harrisburg, PA," it's clear that they want to hire an event planner in the Harrisburg area.
By focusing on long-tail keywords, you'll attract more qualified traffic.
Apart from choosing keywords, there are other ways to optimize your site to perform better in the search results. They include:
Optimizing page speed. When users come on to your site, they don't want to wait for your page to load. If you want to keep leads on your site and boost your SEO ranking, you need to ensure your page is loading quickly. You can use Google PageSpeed Insights or page speed services from a digital marketing company.
Earning backlinks. Backlinks are crucial for improving your site's trust and authority. These are links to your page from other authority sites. Content creation is the easiest way for your event planning business to earn valuable backlinks.
Updating your web design. Your audience will judge your business based on your website's design. If you want to make a positive impact on them and keep them on your page, invest in updating your design. A clean and modern design will keep leads on your page.
SEO is a great way to drive valuable traffic to your website. You'll drive more traffic to your website, which will lead to more leads for your event planning business.

Hear What It's Like to Work With WebFX!

"We have been thrilled with the service we get from WebFx and will be continuing to use them in the future. I highly recommend them to any business owner (unless you are our competition)."
Lighting Consulting Company
2. Invest in pay-per-click (PPC) advertising to attract valuable leads
Pay-per-click (PPC) advertising is a great way to capture valuable leads. These are paid advertisements that appear at the top of the search results. They're tagged with the word "ad" to indicate paid content.
To get started, you'll need to select the keywords and phrases you want to trigger your ads. Similar to SEO, you can conduct keyword research to uncover valuable keywords for your event planning business.
Once you select your keywords, you'll need to set a maximum bid — the highest amount you're willing to spend each time someone clicks on your ad. This amount is flexible and can be changed at any time.
Your ad's placement is determined by your maximum bid and quality score. Quality score is calculated by numerous factors, including ad relevancy and clickthrough rate (CTR). You want to have a high quality score to get a top ad position.
Google Ads, the program that runs PPC ads, makes it easy for you to track your campaign. From the moment it launches, you can monitor your campaign to ensure that it's driving successful results.
PPC offers numerous other benefits for your business. One of the biggest benefits is the cost. If you're worried about finding a method that works in your budget, PPC is a budget-friendly solution.
When you run a PPC advertising campaign, you set the budget that works for you. Whether it's $200 or $2000, you choose the amount that works for your budget. The amount you set will influence your campaign's success, so it's important to find a balance between each so that you can attain the best results for your business.
PPC is a great method for your event planning business. You'll reach qualified leads that are interested in hiring an event planner.
If you need assistance executing your PPC campaign, our team of 500+ experts can help. We offer PPC and SEO services to earn your page's exposure and appear higher in the SERPs. Give us a call today to learn more about how our marketing services will help improve your site!
3. Use social media to show off your work
As an event planner, you want to show people the great work you do for your current clients. Social media is a great place to display your work.
There are numerous social media platforms you can use to market your business. This includes Facebook, Twitter, Instagram, Pinterest, and LinkedIn.
Your target audience will determine which platforms you use. You want to use platforms they frequent the most, so you can reach them.
Once you know your social media platforms, you can start posting content. Platforms like Twitter and Facebook allow you to post photos, videos, links to content, and polls. Instagram, on the other hand, focuses solely on photos and videos.
This is an opportunity for you to post photos and videos of your work. You can show previous events you managed for clients to help build trust with your audience. In addition, you can boost interaction by posting creative polls and responding to questions.
Regardless of the type of content you can create, it must be interesting and engaging. It isn't enough to just post content. Your content should engage your audience and get them to interact. You want them to like, comment, and share your content.
Social media is one of the few methods where you connect directly with your audience. If they have questions or concerns, they can message you on social media. This is an opportunity for your business to build up your brand and reputation by answering questions.
If you want a method that will help you build up your brand and earn conversions, social media is the answer. Your social presence will help you reach valuable leads and get them to convert.
WebFX is a top digital marketing company
If you want to generate more leads and conversions for your event planning business, a digital marketing plan will help. You'll reach more qualified traffic that is interested in your services. At WebFX, we have more than 25 years of experience creating digital marketing plans that drive results.
We're a full-service digital marketing company that offers multiple digital marketing services for our clients. Our team of 500+ experts will help you create a campaign that works for your event planning business. We'll bring our knowledge and expertise to help you create a custom campaign that drives results.
If you're looking for a digital marketing company that knows how to drive results, look no further. To date, we've driven over $3 billion in sales and over 7.8 million leads for our clients. We focus on bringing success for our clients first.
Want to know what it's like to partner with us? Check out our 1020+ client testimonials that attest to the great work we do for our clients!
Partner with a team of ecommerce masters!
WebFX campaigns have delivered more than 12,936,451 ecommerce transactions in the last 5 years
Read the Case Studies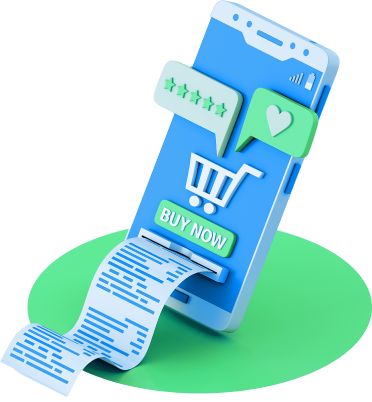 Get started today
If you're ready to start helping your business grow by earning more leads and conversions through digital marketing, contact us online or call us today at 888-601-5359 to speak with a strategist about our digital marketing services.
We look forward to helping your business grow!
Earn a 20% greater ROI with WebFX