4 Advantages of Email Tracking You Need to Know
May 20, 2022
7 minute read
The WebFX team is made up of more than 450 subject matter experts in digital marketing, SEO, web design and web development, social media, and more. Together, they've helped WebFX's clients earn more than $3 billion in revenue from the web — and that's just in the past five years. @webfx
You put a lot of effort into your emails — so how do you know that hard work is effective? If you want to measure your email marketing success and determine if you're reaching the right people, you must create an email tracking strategy. Tracking emails involves a range of tools and metrics to look at how your emails perform.
On this page, we'll address topics like:
Learn more about email tracking from the experts at WebFX — and remember to sign up for our Revenue Weekly newsletter for more great tips about digital marketing!
What is email tracking?
Email tracking is the process of monitoring email performance to garner insight into how your emails drive results for your business. This process often involves using software to track critical metrics that help you determine the success of your email campaign.
4 advantages of using email tracking
Tracking your emails provides numerous benefits that make it easier to reach your audience with content they'll value.
Here are four advantages to tracking your emails:
1. You get more from your budget
One of the most significant advantages of email tracking is getting more from your budget. If you launch an email strategy and never track the performance, you'll waste valuable marketing dollars. You need to track your emails to ensure you're driving your desired results.
By tracking emails, you stay on top of your email performance and see what's working. You can make adjustments to improve your email campaigns and performance, enabling you to use your budget more wisely.
2. You deliver more valuable content
When you craft an email marketing strategy, your goal is to deliver content your audience wants. With email tracking, you gain insight into what content grabs your audience's attention and gets them to engage. It enables you to understand your audience better.
When you better understand your audience, you can tailor your content to meet their needs. It's a great way to deliver more relevant content that boosts email marketing engagement and results for your business.
3. You discover trends
Tracking your emails enables you to discover trends within your audience. As you send email content, you may find that many people open your promotional emails but don't click anything within those emails. Or, you may find that people only click on links in your promotional emails.
This insight is critical for discovering trends within your audience and how they behave. When you better understand user behavior, you can adjust your campaigns to follow these trends and make your content more appealing to subscribers.
4. You increase your return on investment (ROI)
The last advantage we'll cover on tracking emails is that you increase your return on investment (ROI). When you invest in digital marketing strategies, you want to get a return from the strategies you use. By tracking your emails, you can use that data to actively make improvements.
As you continue to improve your emails, you drive better results. That leads to more conversions and sales, which leads to an increase in revenue. So, tracking your email strategy is an effective way to boost your ROI and help your business earn more back from your email marketing.
How to track an email campaign
The easiest way to do email tracking is to use software. Email tracking software makes it easy to gather your metrics in one place.
You have several options for tracking your business's emails. Here are a few of the most popular email tracking services:
Email Tracker for Gmail: This Chrome extension enables you to track your emails and their performance. You can see if people receive your emails and don't open them, if they open them, and more. It's a free tool you can use if your business uses Gmail to send promotional content.

EmailMarketingFX: This software enables you to create, send, and monitor email campaigns in one place. You can do tasks like A/B testing to help you send emails that perform better for your business. This all-in-one software provides everything you need to track and improve emails successfully.
RightInbox: This Google Chrome-compatible extension enables you to add email tracking directly to Gmail. You can schedule when to send emails, track who opens them, and monitor their overall performance. It's a great extension to use to track and improve email performance.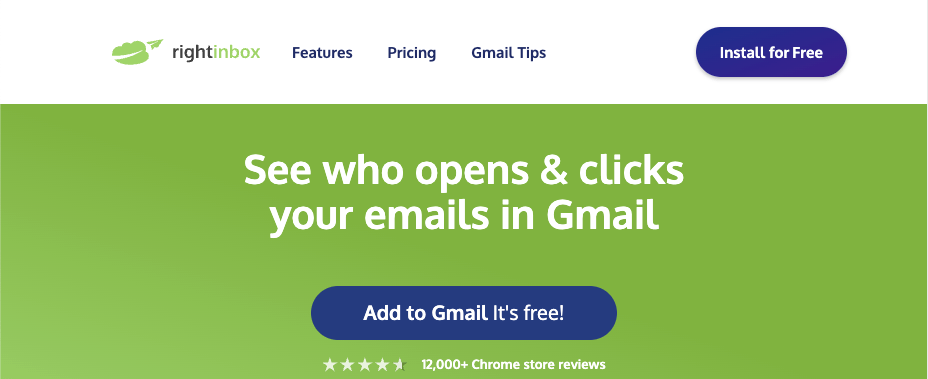 Important metrics to track with your emails
When you're tracking emails, you want to ensure that you know what metrics to look at to determine your email marketing campaigns' success. Here are a few critical metrics to track with email marketing:
Open rate: The open rate lets you know how many users receive your emails and open them. Despite Apple's new privacy laws making it hard for companies to track open rates, it's still an important metric you'll want to watch. It helps you see if you create engaging subject lines that entice people to open your emails.
Click-through rate (CTR): Your email's click-through rate measures when people click on a link in the message and follow it to your site. This metric lets you know which users engage most with your content and what attracts their attention.
Bounce rate: Bounce rate tells you how many users on your mailing list didn't receive your email. Different bounces determine whether the issue is on your end or the subscribers'. You can use this info to improve your mailing list and fix potential communication errors.
Unsubscribe rate: This feature lets you know when users remove themselves from your mailing list, especially if they use the "Unsubscribe" link you've embedded in an email. Analyze this data to figure out why readers unsubscribe and create more substantial content that will help you retain your following.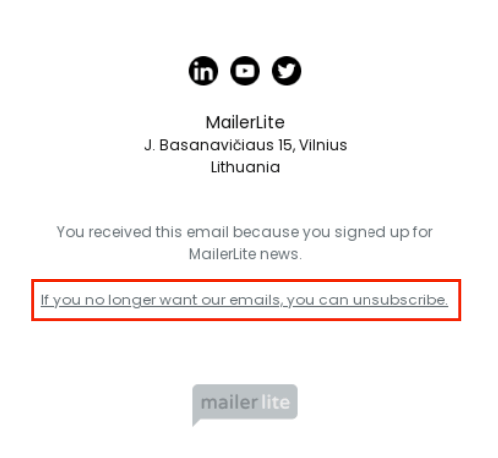 Conversion rate: Conversions are often your emails' primary goal, whether you want users to give feedback, sign up for a contest, make a purchase, or do something else. Your conversion rate tells you how successful your email attempts are with pushing your users toward the desired result.
Spam complaints: This metric is one you want to keep low! It tells you how many people who receive your emails mark them as spam, which might happen if the message seems low quality or unreliable. Use this information to craft better content users can trust.
WebFX can help you with email tracking
Now that you understand the power of tracking your emails, you're ready to start making impactful changes based on the information you track. If you aren't sure how to track an email campaign, WebFX can help.
We have a team of over 500 email experts ready to help you make impactful changes to your emails. Our team of experts knows how to drive results for your business, having driven over $3 billion in revenue for our clients in the past five years alone.
With our in-house software, EmailMarketingFX, you'll get everything you need to create, send, and track emails for your business.
Ready to boost your business's revenue through email marketing? Contact us online or call us at 888-601-5359 to learn more and start today!
The WebFX team is made up of more than 450 subject matter experts in digital marketing, SEO, web design and web development, social media, and more. Together, they've helped WebFX's clients earn more than $3 billion in revenue from the web — and that's just in the past five years.

@webfx

WebFX is a full-service marketing agency with 1000+ client reviews and a 4.9-star rating on Clutch! Find out how our expert team and revenue-accelerating tech can drive results for you! Learn more
Try our free Marketing Calculator
Craft a tailored online marketing strategy! Utilize our free Internet marketing calculator for a custom plan based on your location, reach, timeframe, and budget.
Plan Your Marketing Budget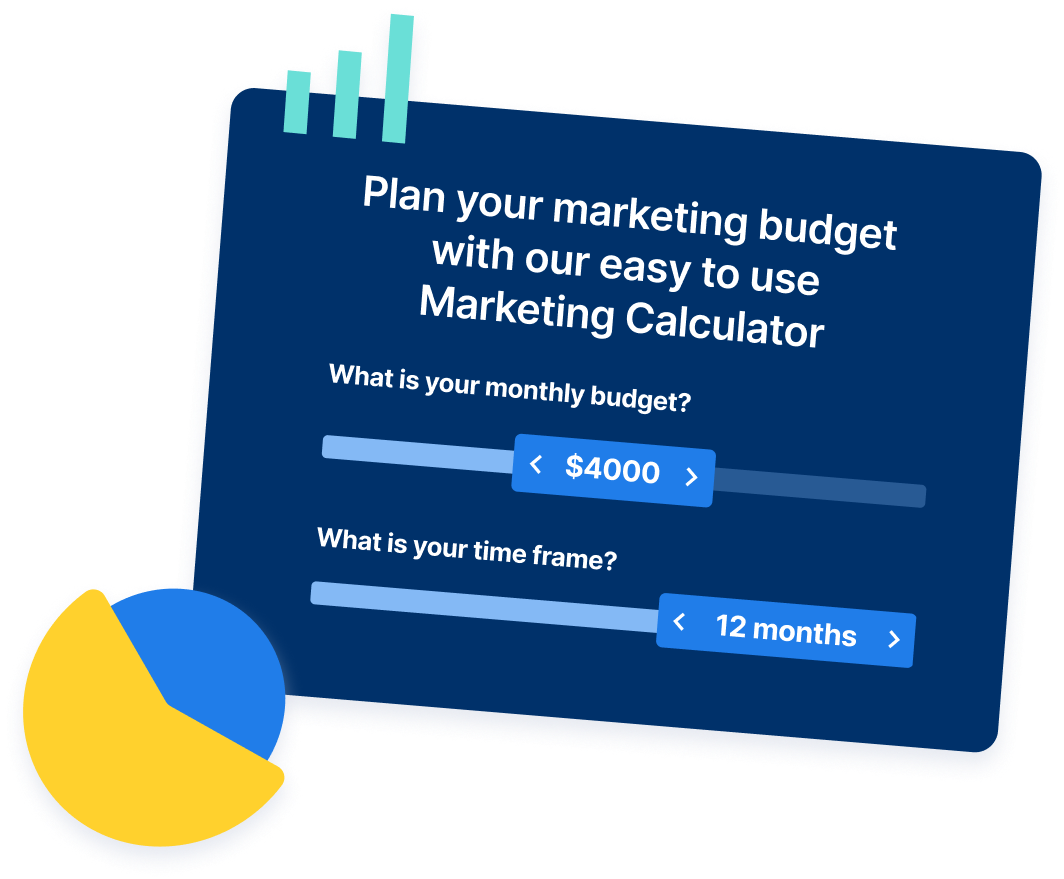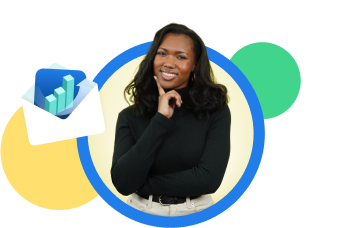 Looking for More?
Get expert ideas, industry updates, case studies, and more straight to your inbox to help you level up and get ahead.
"*" indicates required fields
Try our free Marketing Calculator
Craft a tailored online marketing strategy! Utilize our free Internet marketing calculator for a custom plan based on your location, reach, timeframe, and budget.
Plan Your Marketing Budget