Learn

How Often Should You Send Marketing Emails? 5 Email Marketing Frequency Tips
How Often Should You Send Marketing Emails? 5 Email Marketing Frequency Tips
There are numerous digital marketing methods that have the power to bring new leads and conversions for your business. Email marketing helps you earn new leads and conversions. This method connects you with your target audience and helps you guide them towards making a purchase.
Businesses struggle with figuring out the right frequency for their emails. Many businesses struggle to know the right amount of emails to send and how frequently to send them. You want people to take interest in your emails, but you don't want to overwhelm them.
So, what's the right frequency for email marketing?
On this page, we'll discuss why email frequency matters and tips for helping your business figure out the right email marketing frequency. If you need help creating an email marketing plan that is right for your business, call us today at 888-601-5359 to speak with a strategist.
37% of marketers say that generating high-quality leads was one of their biggest challenges.
We want to decrease that percentage.
WebFX can help you generate high-quality leads with a customized marketing strategy.
Learn More About Lead Generation Services
Why does email marketing frequency matter?
Before you embark on a journey to figuring out your ideal email marketing frequency, it is important to understand why email marketing frequency matters. Why is it so significant to your email marketing campaign?
You need to keep your subscribers happy. Your business wants to keep them engaged with your brand and thinking about it. These are leads that you have captured, so you just need to put in the time to nurture them.
Email frequency is important because you don't want to bombard your new leads with messages. If you send emails too often, you may drive your subscribers to unsubscribe. This causes you to miss out on potential leads for your business.
Even if your subscribers don't unsubscribe, they may delete your emails altogether. Whenever you email them, they may move it to the trash without even opening it. You will deter them from wanting to interact with any of your emails.
It is important to figure out the email frequency, so that you can keep your subscribers happy.
You also don't want to send emails too infrequently to your subscribers. If you don't send emails often enough, your subscribers will forget your brand. Email marketing helps you keep your brand at the front of your leads' minds.
Email frequency is critical because you need to find the right amount of emails to send to your subscribers to keep them happy and engaged in your brand.
Good agencies have more than 50 testimonials.
Great agencies have more than 100 testimonials.
WebFX has over 1000+ glowing client testimonials.
See What Makes Us Stand out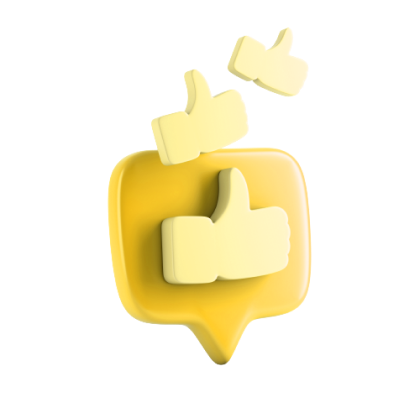 5 email marketing frequency best practices
Email frequency doesn't have a clear-cut solution. Many marketing companies have tried to figure out the right number of emails to send to your audience. These marketing companies concluded that there are different frequencies that work, including once a day and once a week.
The reason that there is no set email marketing frequency is because it depends upon your audience. Some audiences like to receive frequent emails, while others only want to hear from you twice a month. Your audience's preferences determine your email frequency.
The frequency of your emails is determined by your audience's preferences.
1. Test it out
One of the best ways to figure out your ideal email frequency is to run tests. You'll want to run tests to see the frequency that works best for your audience.
This will help you figure out the right amount of emails to send to your subscribers. You can segment your audience into groups and send them a different frequency of emails. Some can receive emails daily, while others receive them weekly.
You can try different frequencies of email and see how your subscribers react. Do they open your emails more, or are they ignoring them? Are they clicking on your emails or unsubscribing?
This is a way for you to see which frequency of email works for your target audience.
2. Segment your audience
Audience segmentation improves your email marketing campaign.
A great practice to use with email marketing is audience segmentation. This is a great way to ensure that you provide your subscribers with the emails that fit their interests.
Let's say your target market is women who are 18-35 years old. You would segment this large market that can be segmented into smaller, more specific groups. You can segment your audience by marital status, education status, employment, past purchase behavior, and more.
This is a great way for you to provide your audience with content that is more relevant to them. A group of single women have different needs than married women. Single mothers have different needs than married mothers.
By breaking your audience down into smaller groups, you can deliver more relevant emails. You can avoid sending them emails that aren't relevant to them. Instead, you can send more tailored content that fits their needs.
This is a great way to avoid over saturation. Your recipients read your emails if you send emails that pertain to them.
Audience segmentation also enables you to set the right frequency for each group. Some groups may want more emails, while others want fewer emails. This enables you to tailor your email frequency to each group's needs to provide them with a better experience.
By segmenting your audience, you can set a frequency that is right for each type of group in your audience.
3. Let your audience choose the frequency
If you are unsure about the right email frequency, there are other options available to your business. One of these options is to let your audience choose the frequency of emails.
This is a great option because it gives your audience the power to decide the frequency they like. You can give them options to hear from you daily, once a week, biweekly, or monthly. This enables your audience to personalize their email experience with your company.
You enable them to set this frequency when they sign up for your emails. It is important to integrate this into your unsubscribing form as well because you can prevent your business from losing subscribers.
The best thing you can do is choose a frequency that you think works the best overall. Then you give people the option to customize this frequency. So, if people want to hear more or less, they can go in and change their subscription.
By enabling your audience to choose the frequency, you are providing them with a better experience for their individual needs.
4. Send valuable emails
If you're going to send emails to your subscribers, you need to make sure your emails contain valuable information. People chose to subscribe to your emails for a reason. You need to provide them with that reason by sending them valuable emails.
When you send frequent emails that have no value, your subscribers will not see the value of getting emails from your business. You want them to know that your emails have value and are relevant to them.
Offer something that is valuable to your subscribers. Whether it is coupons, promotions, sales, or a new product, you need to provide them with something important. This is where audience segmentation comes into play because you can segment your audience to send them emails that are relevant to their needs.
You want to avoid sending emails just to send them. If you want to build brand recognition, send emails with relevant content. This will keep your subscribers happy and interested in your brand.
5. Monitor your analytics
A great way to figure out your email frequency is by tracking your analytics. Your analytics will give insight into how your subscribers react to the frequency of your emails.
There are a few metrics you'll want to analyze. One metric is your open rate. This will tell you how many subscribers open your emails.
You'll also want to analyze your click rate, which indicates how many people open your emails and click on the relevant link in them. You can also use Google Analytics to monitor your conversion rate to see if people are making a purchase after they click on your email.
Lastly, you'll want to monitor your unsubscribe rate. This will indicate the rate at which people unsubscribe to your emails. You can compare all of these analytics with the frequency of your emails.
If you are sending a lot of emails and seeing a high unsubscribe rate, it indicates that you may need to lower the frequency. On the other hand, if you see a high conversion rate, your email frequency is probably at a good frequency for your audience.
To make this whole process easier, you can use programs like EmailMarketingFX to help you organize your campaign. You can create, send, and monitor your email campaigns all in one place. This is a great place to track all the important information about your campaign that will help you determine the frequency.
By monitoring your analytics, you will have a better understanding of the email marketing frequency that works for your audience.
Our digital marketing campaigns impact the metrics that improve your bottom line.
See More Results

WebFX has driven the following results for clients:

$3 billion
In client revenue

7.8 million
Leads for our clients

5.2 million
Client phone calls
WebFX is a top email marketing company
Email marketing has the potential to earn your business many leads and conversions, but it can be difficult to keep up with sending emails frequently. If you're too busy running your business but want to reap the benefits of email marketing, WebFX can help.
We're a full-service digital marketing company with years of experience creating effective email marketing campaigns. We have a team of 500+ experts that will bring their knowledge and expertise to your email marketing campaign. Our award-winning team will help you pin down your ideal email marketing frequency and help you create emails that will engage your subscribers.
If you're looking for results, we know how to bring them. We've driven over $3 billion in sales and over 7.8 million leads for our clients. We focus on helping our clients achieve success first.
Our clients love the work we do, too. In fact, we have over 1020 client testimonials from a variety of industries. Check them out to see what it's like to partner with a top email marketing company like WebFX!
Learn more
If you're ready to learn more about how WebFX can help you shape your ideal email marketing plan, contact us online or call us today at 888-601-5359 to speak with a strategist.
We look forward to taking your business to new heights!
Earn a 20% greater ROI with WebFX