As an insurance agent, your livelihood depends on your ability to both convince customers to buy a policy and to convince them to buy a policy from your agency.
In addition, you should strive to develop long-term relationships with policyholders in the hopes that they'll come to you for all of their insurance needs, and email marketing is a great way to start that relationship.
If you're ready to get started with insurance email marketing, this page will explain why email marketing for insurance companies works well and how to get started with email marketing for insurance agencies.
For immediate help with email marketing, contact us online or call us at 888-601-5359 to learn how our full-service email marketing services can help you attract more leads and sell more policies.
37% of marketers say that generating high-quality leads was one of their biggest challenges.
We want to decrease that percentage.
WebFX can help you generate high-quality leads with a customized marketing strategy.
Learn More About Lead Generation Services
Get better leads and more sales with insurance email marketing services
Like most insurance companies, you probably know that insurance email marketing is a powerful tool in your kit. With email marketing, you can attract new leads, cross-sell to existing clients, and build a trusted brand that people trust.
Email marketing for insurance agents and companies, however, isn't easy.
You have a range of assignments, from developing your latest campaign to scheduling your next email blast — and that's in addition to what you already do each day. That's why many insurance companies partner with an email marketing agency, like WebFX.
With our email marketing services, you get a complete solution to insurance email marketing.
For example, our services include:
Strategy and topic development
Email capture strategy
Email copywriting
Email design
Email testing
A/B testing
Dedicated email platform
Monthly and quarterly reporting
Depending on your plan, you can also receive:
Call tracking
Custom unsubscribe page
A/B testing for landing pages
When you have WebFX on your side, you don't need to worry about drafting, designing, or sending emails. We'll prepare your email for you to review, and then take care of scheduling it and analyzing its performance.
If you want to learn more about our email marketing services, contact us online or call 888-601-5359!
Our digital marketing campaigns impact the metrics that improve your bottom line.
See More Results

WebFX has driven the following results for clients:

$3 billion
In client revenue

7.8 million
Leads for our clients

5.2 million
Client phone calls
Hear What It's Like to Work With WebFX!

"WebFX provides professional, knowledgeable SEO services that can help any business. They are thorough and always provide detailed responses to help educate you on what they're doing and why. I've learned a lot from WebFX and it helps me do some SEO in-house while continuing to use their services."
Insurance Company
What are the benefits of email marketing for insurance companies?
It's important to stay in touch with current policyholders and let them know you understand their needs, and email marketing lets you do that. It also helps you reach out to potential new customers with the same promise.
In addition, it has quite a few other benefits over other marketing methods:
1. Personalization
One way to turn customers away from your services is to send generic, bulk emails that are addressed to a general group, like "valued customer."
In one study, 75 percent of consumers said they prefer personalized offers, which means that emails addressed to one specific person and tailored to his or her specific needs are more likely to drive positive relationships.
Personalized emails also help customers to feel valued and appreciated, which can make them even more comfortable with relying on you for their insurance needs.
2. Timeliness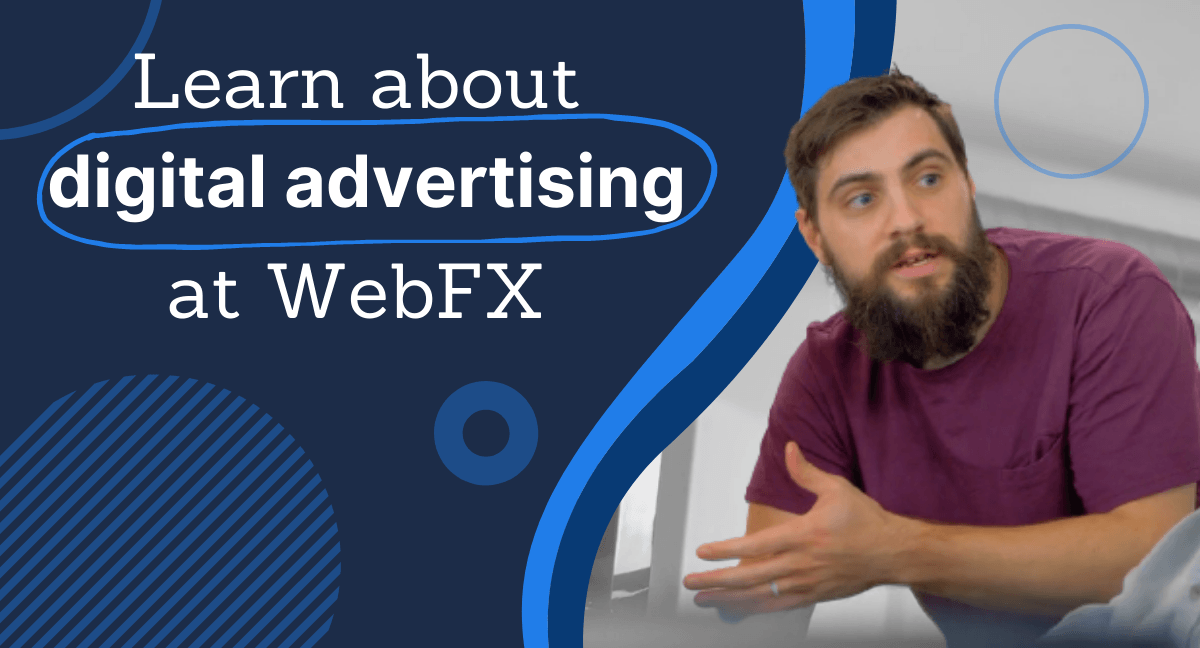 In such a fast-paced world, waiting for postcards or brochures to make it off the press can be long and tedious in comparison to digital marketing techniques. Not to mention that traditional forms of marketing (like direct mail), have started to become obsolete, where as techniques like email have picked up speed.
Emails are a fast and efficient way to send information to potential and current customers without the wait time of printing and delivery. Email is nearly instant!
3. Measurability
It is nearly impossible to find out if a postcard was the reason for a customer conversion.
With email marketing however, you can see metrics like open rate, clickthrough rate, and response rate, in addition to a wealth of other information that is helpful to your marketing campaign.
Having this information at your fingertips is a huge benefit because it allows you to see what is and isn't working in your emails, so that you can change them accordingly to get the best possible results.
4. Better Communication
Even a mass email can feel like a one-on-one interaction if the email is properly customized, which makes it easier to send important messages to policyholders. Personalization lets the customer know that you care about them and their needs as an individual customer, which bodes well for your agency overall.
For example, most consumers would probably ignore a TV ad about a new policy, but a personalized email that caters to their specific needs is much more appealing. Instead of providing a generic message to everyone through a television screen, you'll be marketing directly to the people that need and want your services.
How to get started with email marketing for insurance agents
Email is an effective and cost-efficient way to keep in touch with current customers and attract new ones. However, this is only true if you have a strategy—random emails send in a haphazard manner won't do much for your business.
Everything you send should be carefully scheduled, researched, and written. So before sending your first email, make sure you do the following:
1. Determine your marketing goals
Why are you using email marketing? Do you want to attract new policyholders, or upsell to your existing customers? Do you want to lower acquisition costs, or speed up the buying cycle?
The goal of your campaign should reflect in the information you provide in your emails.
Email isn't very effective if you're not sure what you're trying to accomplish. That's why your strategy needs to be built around a specific goal or set of goals, so that you'll have an easier time focusing your efforts toward the right messages, calls to action, and target audience.
2. Build a subscriber list
Most web users don't like receiving unsolicited emails. That means buying an email list isn't a smart option. Instead, you should build one organically.Fortunately, there are many channels you can use to do this.
Include an email field on each form you use to write or renew policies or collect premium payments. Place an opt-in button on each page of your insurance website and on your contact form. But don't forget to include an opt-out option as well—some people might want to communicate via email but not receive marketing messages.
3. Choose an email platform
It's virtually impossible to send targeted email to thousands of policyholders by yourself. You need a program that can help you streamline the process. There are several automation programs out there that can segment lists, schedule emails, send automated replies and customize messages to reflect each individual account.
MailChimp is one of the most popular email automation programs, and offers a package for free, up to $199 per month, depending on your needs.
At WebFX, we use our proprietary program, EmailMarketingFX. With our software, you'll benefit from one of our four packages that offer varying degrees of email automation benefits.
4. Analyze and revise
Once you have a strategy in place, you need to make sure that it is actually working. How many people are reading their emails? How many are clicking links? How much revenue is it generating?
One of the advantages of email software is its ability to measure the effectiveness of each campaign. Use the features available to you, and determine whether or not you are reaching your goals. Measure open rates, clickthrough rates, and other KPIs to determine the effectiveness of each individual email.
If you aren't reaching your goals, it's time to adjust your strategy. By looking at what your customers respond well to (as well as what they don't), you'll have a solid starting point.
7 email marketing tips for insurance companies
Looking to get the best return from email marketing for insurance companies? Use these seven tips:
1. Look at insurance email marketing examples
Whether you or an in-house designer is creating your insurance company's email template, it's helpful to look at examples. Search for insurance email marketing examples or visit a site like Really Good Emails to discover thousands of options.
2. Create valuable content
Email marketing for insurance agencies, as well as any other company, should focus on sharing helpful content. If you don't put in the effort to create great content, it'll show in not only your open rates but also in your unsubscribe numbers too. Focus on helping your audience first, versus converting them.
3. Use video
Video is a powerful tool for every marketing channel, including email. People are 10x more likely to interact with video or text. Not to mention, 90% of people say video helps when making a purchase decision.
Create videos with your team and smartphone to explain insurance concepts and terms, for example. You can also invest in video production services if you don't feel confident about leading your video efforts in-house.
4. Build responsive emails for mobile users
Most people, around two-thirds, access their email on their smartphone or tablet. That's why it's vital to create responsive emails. A responsive email will adapt and display correctly on any device, whether it's a smartphone, tablet, or laptop.
If you rely on custom coding to create your email, you'll want to ensure the developer builds the email with responsive capabilities. Should you work with an email marketing agency like WebFX, we'll take care of this task for you.
5. Focus on quality over quantity
While you could send subscribers an email every day, this tactic doesn't work well for insurance email marketing. That's because subscribers can quickly grow annoyed, especially if the email isn't that helpful.
For the best results with email marketing for insurance companies, focus on quality. Sending one great email a month, for example, is better than sending two lackluster ones. The same concept applies to subscriber lists. Aim to build a qualified list of subscribers versus unqualified ones.
6. Personalize email content
Personalization is another excellent insurance email marketing tip. With personalization, you can add a subscriber's name, for instance, to email content automatically. You can also use personalization to customize a subscriber's email experience.
If your agency offers life, auto, and home insurance, for example, you may create custom campaigns and audience segments based on each subscriber's interest. This action personalizes a subscriber's experience and makes your email content much more valuable.
7. Anticipate subscriber needs
When you understand what a subscriber wants and needs, you can get a tremendous return on investment from email marketing. This task takes time, as well as research. You have to learn and anticipate their needs.
For example, someone looking for home insurance probably has several questions and concerns. The question, however, is can you answer those questions before they ask them? You can by taking steps like talking to customer service staff and reviewing website analytics data.
Once you know what most home insurance buyers want to know, you can create content and a custom email drip campaign that addresses these questions. This campaign can also help guide these buyers to conversion, like by contacting your team.
Sell more policies with insurance email marketing
Policyholders want to know that their insurance carriers are listening to them and are available if something goes wrong. That requires two-way communication. Email marketing helps foster this communication, not only allowing customers to speak to their agents, but also increasing trust and long-term revenue prospects.
If you need help creating and implementing an email strategy that accomplishes all of these goals, don't hesitate to contact us and ask about our email marketing services. Our talented team of Internet marketers is more than happy to help you get started.
Earn a 20% greater ROI with WebFX