Real estate agents have to keep in contact with prospective buyers and sellers at all times, which is why real estate email marketing is so important. Agencies can use email to sell new properties and stay top of mind when someone is ready to move and needs the help of a licensed realtor.
If you work in real estate, email marketing is essential to building your business and staying ahead of the competition. Have you used email marketing as a real estate agent before? If not, get ready to learn about it and how it can help you find more success with your clients!
On this page, you'll learn about the benefits of email marketing for realtors, plus discover a few good real estate email strategies, and find out what kind of content will resonate with prospective clients.
Our digital marketing campaigns impact the metrics that improve your bottom line.
See More Results

WebFX has driven the following results for clients:

$3 billion
In client revenue

7.8 million
Leads for our clients

5.2 million
Client phone calls
4 undeniable benefits of real estate email marketing
Before the Internet, the only way to reach your target markets on a regular basis was with direct mail. While this method enabled better targeting than traditional advertising, it was, at best, a less ineffective form of marketing.
Many of the disadvantages of direct mail are solved with real estate email marketing. Let's go over some of the advantages that email marketing has over direct mail.
1. Time
Email marketing for real estate agents makes the sales cycle go faster. A direct mail piece could take days to reach its targets, if it arrives at all. Some pieces get tossed, while others could sit around for weeks before the recipient takes action.
Email marketing isn't foolproof. However, it's possible to send an email, get a response, and set up a showing with a prospective buyer in a matter of minutes. You can also get reports on the number of clicks and opens on your email messages in a few hours — but you may never know what happens to your mailings!
2. Cost
Direct marketing isn't cheap. The costs for designing, printing, and mailing can reach thousands and keep climbing as your list grows.
Those costs don't exist with realtor email marketing. You can continue to sign up new subscribers and pay the same to send 2000 emails as you would to send 100. Whatever the number of recipients, the return on investment for email marketing is extremely high for many industries.
3. Targeting
Most advertising campaigns can only be segmented by geography, whether the recipient is in the market for a new home or not. Direct mail can be segmented by geography, interests, and other criteria, but not by level of interest.
Email marketing for real estate agencies can be segmented by zip code, level of income, and other demographics. Plus, every recipient has already shown interest in your emails because they actively signed up to receive them, so you won't just be doing better targeting — you'll be doing sending that's much more likely to be well-received.
4. Measurement
The speed of email also allows you to measure and refine your lists and campaigns. At the end of each day, you can measure how many people read the email, how many clicked the links, and how many made a purchase or requested more information. You can use the information to refine your next campaign and focus more resources on the most profitable targets.
Now that you know why real estate email marketing works, what makes for a good real estate email strategy? Keep reading to find out.
Hear What It's Like to Work With WebFX!

"We were referred to WebFX and have been wowed with their company culture, professionalism and attention to our business needs. It has been a great few months working with them and we look forward to continuing our relationship with them and enhancing our seo!"
Real Estate Agency
4 types of email campaigns for realtors to send
What topics are interesting to prospective buyers or sellers? What kind of content would make you a valuable resource for consumers and professionals alike? The answers to these questions present great real estate marketing ideas that you can use in your campaigns.
Here are some of the more popular topics for realtor email marketing campaigns:
1. New property listings
Some realtors send an email when any new home comes on the market. Others prefer a weekly or even monthly email of new listings.
Find out what your clients prefer and see if you can customize your email marketing strategy to match. You may even want to spend time sending personalized emails if you have a particularly important client who you are doing personal searches for.
2. Market trends
Are home prices going up or down? How about mortgage rates? How is the market in your area compared to nationally? Give a forecast that lets people know when — or even whether — they should look for a new home.
3. Real estate advice
No one is better equipped to offer advice on showing homes, negotiating prices, and financing than a real estate agent. You can offer your own advice, or even link to articles written by others in your industry that home buyers might find useful.
4. Company news
Some real estate email newsletter content should be about your own firm, including new offices, new agents and success stories. While you don't want to talk about yourself all the time, don't hesitate to share good news like this! It can make potential clients much more likely to get in touch with you.
Good agencies have more than 50 testimonials.
Great agencies have more than 100 testimonials.
WebFX has over 1000+ glowing client testimonials.
See What Makes Us Stand out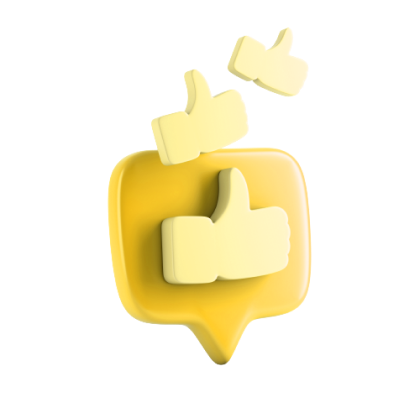 4 tips for real estate email marketing
While creating these compelling emails, remember to follow the basic rules of email marketing, because not following them could backfire on you.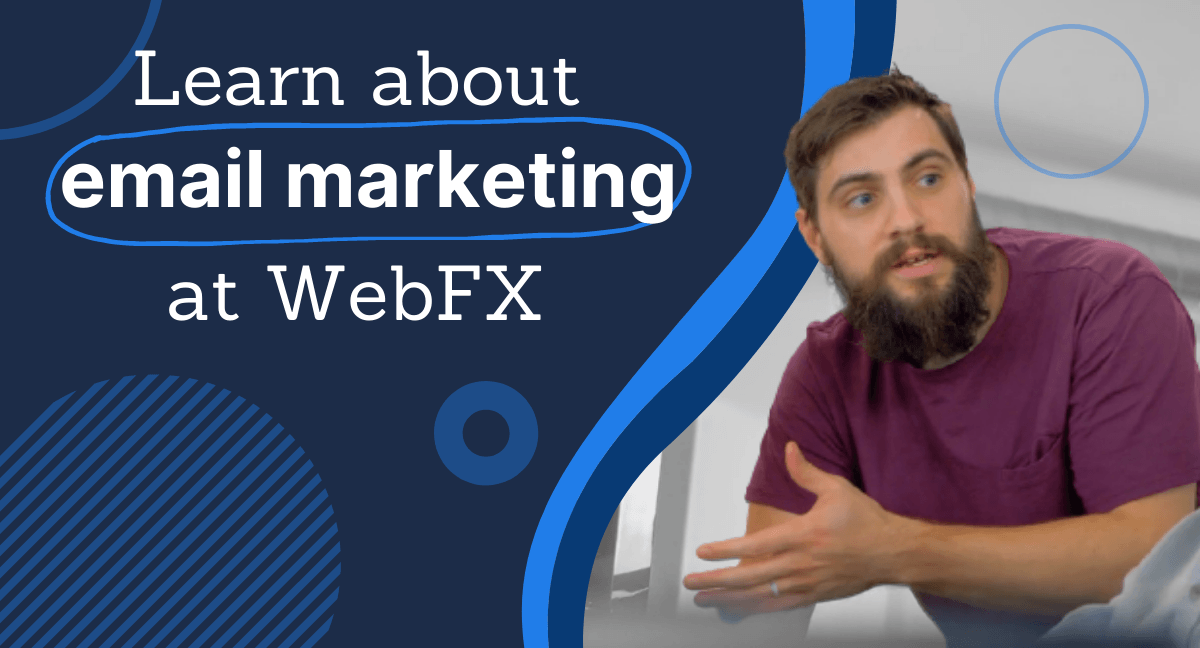 Email can be one of the most effective ways to reach out to prospective home buyers — that is, as long as it's carried out properly. If not, it can be obtrusive and cause bad feelings between you and your target market.
When you work in real estate, email etiquette is essential to marketing. That's why your strategy should follow these real estate email marketing tips.
1. Don't send unsolicited emails
Even though email is a popular form of communication, people don't like getting emails from strangers, particularly marketers. In fact, sending an email without getting permission first is a surefire way to alienate potential buyers.
Before launching an email marketing program, make sure everyone on the list has opted in, e.g. subscribed to your email list or given another kind of permission. You can add an opt-in box to your website, or even ask clients for verbal permission to sign up for your list.
Without permission, annoying and unwanted emails can be reported as spam, and your website's domain name holder may eventually blacklist you… which means you won't be able to send any emails at all! So use caution when creating and sending to your lists.
2. Build your email list with volunteers only
Direct marketers often purchase lists from relevant associations or publications. Results are always mixed — even with a good response rate, the cost of the list hurt the ROI.
A cheaper alternative is to build an organic list through social media, newsletter opt-ins, and direct contact with buyers. This also eliminates the possibility of sending an email to someone who doesn't want it.
3. Personalize your messages
Generic greetings and messages are frowned upon, especially in real estate email marketing. You want prospective buyers to feel like you're talking to them. Each email must address the individual receiving it.
If possible, your newsletter content should be tailored to their preferences as well. This enforces the personalization and may increase click rates.
How can you personalize your messages? Well, you can start by setting up your emails to address buyers by name. You can also create lists or groups that are in a certain area, home buying status (for example, "actively looking" or "looking soon") and sending them content tailored just to them.
4. Encourage action
Email helps you share news, but it should also invite further communication. Once you've finished sharing new listings or other important updates, include a call to action that asks the recipient to do something.
This call to action could be a link to a listing, a request for information page, or the email address of one of your agents (if you're sending on behalf of an entire real estate company). Or it could be a simple invitation to hit reply and get in touch. No matter what, just make sure you have some kind of call to action — otherwise subscribers won't hesitate to delete your emails!
Get started with email marketing for realtors
Real estate is a fast-moving industry, and you can't wait until tomorrow to get in touch. When you work in real estate, email marketing helps you reach buyers and sellers faster and close more sales.
Are you ready to add email to your marketing mix and speed up the cycle? WebFX can help your real estate business reach more buyers and close more sales with highly targeted, professional emails. Check out our email marketing page to find out more about our packages, or get in touch with us today for a custom quote. We can't wait to hear from you!
Earn a 20% greater ROI with WebFX