Earning new customers for your credit union can be a tricky business.
That's because most Americans are familiar with banks, and often assume credit unions to be pretty much the same thing. But that's simply not the case! As a credit union, you offer your customers distinct advantages that they can utilize to live happier, wealthier lives.
They key to earning new customers is making sure people know what makes credit unions unique — especially yours.
To do that, you have a number of marketing strategies at your disposal. The best in terms of simplicity, longevity, and ROI is search engine optimization (SEO).
With SEO, you make it easy for potential customers to find your credit union, learn what makes your business different, and see why you're the best financial option for them.
To start, just follow our four steps below!
Independent research from Clutch has named WebFX the
top SEO company

in the United States.

Clutch has personally interviewed more than 250 WebFX clients to discuss their experience partnering with us.

Read More Clutch Reviews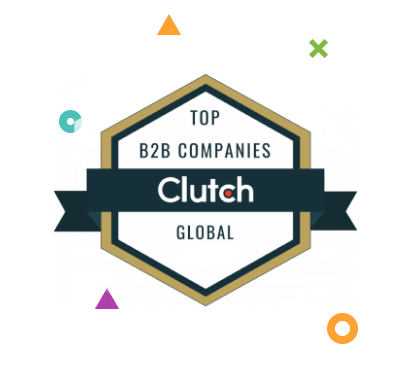 Why use digital marketing for credit unions?
Digital marketing for credit unions is more important now than ever.
The term "credit union" receives between 118,000 to 300,000 searches per month on Google. Clearly, credit unions are in high demand online!
If you want potential members to find your credit union, you have to appear online – and you have to outdo your competitors.
To do that, you can use a few strategies that work extremely well.

Hear What It's Like to Work With WebFX!

"WebFX is lightyears above any other digital marketing agency we have worked with. I can't say enough about how easy they have made this process and how accommodating WebFX has been to my entire team. I will never stop recommending WebFX!"
Credit Union
Keyword research is the process of discovering the terms your customer demographic uses to find credit unions like yours.
To start this process, create a list of terms that are related to your business. These terms can be short or long, but they should be things a user would search when looking for information about a credit union, and ideally, demonstrate intent to join one.
For example, the keyword "credit unions in [your city]" would be a great place to start. That keyword automatically qualifies people who search for it because you know they're interested in credit unions, and they're in your area.
That means they're probably interested in opening an account with you!
Other keywords to consider could be "differences between banks and credit unions," "what makes credit unions unique," "how credit unions work," and other educational topics that demonstrate your authority on credit unions in general.
Then, you can run those keywords through an online tool to get more information about them.
Ideally, you'll end up with long keywords that have some searches every month and few competitors. That'll let you rank for those keywords easily and earn a couple new customers each month.
As you expand your list of targeted keywords, you attract more qualified visitors, and earn more customers. This is exceptionally valuable for new credit unions that don't have the online strength to rank for short, general keywords like "best credit union."
Instead, you rank for lots of low-traffic keywords that bring a steady flow of new customers each month.
Still, you need to do more than research keywords if you want to rank.
To make those keywords work for you, you need content on your site.
Content creation is the process of writing text, designing images, and even filming videos for your site that explain the keywords you've decided to target.
So if we use our previous example of "credit unions in [your city]," you could create a page that discusses how long your business has operated in your home city, how many local customers you have, businesses you've worked with, and much more.
In addition to text, you can use photos of your credit union's headquarters, landmarks in your town, and other graphics to reinforce that feeling of a local company that works for citizens of your town.
You have a lot of options when it comes to content, too. You can create a blog, write articles, outline the process of opening an account, and even help customers open accounts online.
No matter what you do, it's critical that you target specific keywords with your content, so you can continually earn more customers over time.
Plus, if you do a really good job, other websites will start linking to your pages, which tells Google that you're a source of credible information.
Why?
Links act like votes of confidence on Google. So when Google's algorithm sees that another website links to yours, the algorithm understands that you provide information so good that this website is willing to send their traffic to you.
That's a ringing endorsement — but you can only get it by creating high-quality content around your keywords.
There's still more to do if you want to succeed with SEO for your credit union. The next step is technical optimization.
Technical optimization is the practice of using certain code on your site to ensure Google can easily "read" and index the content you've created.
While SEO has more than 200 ranking factors, some of the most important factors are tags, or bits of code that help Google understand what's on your page.
The most important tag is the title tag. It tells Google and Google users what to expect from a page.
Another important tag is <meta name="description" content="">, also called, the meta description.
This is a short synopsis of your page that users read to understand more about the information you present on your site. Meta descriptions should be concise, easy-to-read, and informative.
While meta descriptions are not a direct Google ranking factor, they are helpful for attracting users to your site. Without one, Google will pull random text from your page, regardless of whether it makes sense as a description.
With that done, your site is all set up to target keywords with high-quality content.
But there's still one more step you should take when using SEO for your credit union.
Local SEO is the practice of adding your business's name, address, phone number, email address, and hours of operation to different websites across the Internet — including yours.
Most local SEO outlets are free, which gives this strategy an incredible return on investment. All you need to do is set aside a few hours to fill out your business's information on several key directory sites:
Google My Business
Bing Places for Business
Your website
Google My Business is the world's premier local SEO directory.
When you sign up for Google My Business, your credit union will start showing up in Google search results for credit unions in your area in a special area on the right-hand side of search results.
That applies to both desktop and mobile search, giving your credit union incredible exposure to Google's users for no investment whatsoever.
It'll even add your business to Google Maps so mobile users can navigate to your headquarters with the tap of a button!
Bing Places for Business is almost identical to Google Business Profile except it's for the Bing search engine.
Bing may not be as popular as Google, but it still serves a lot of users since it's the default engine for Microsoft products.
By adding your credit union to Bing Places for Business, you expand your local SEO reach a bit more. And since it's so easy to sign up, it only takes one new customer to pay for the time you spent filling out information.
Your website is another important area for your local information. You should have your credit union's name, address, phone number, and hours of operation in the footer of every page on your site.
Similarly, you should have a "Contact" page on your site that lets users easily get in touch. Contact pages should include form fields that let users provide their email address, other contact information, and a brief message, so that you can answer their questions and help them through the process of joining your credit union.
You should also have your address and phone number listed on this page, so users can get in touch with you through other means than just email.
Overall, using these local SEO strategies helps your credit union reach more qualified individuals that actively want to learn more about your company.
These are real SEO results driven for a WebFX client.
You're next.
Learn More About SEO Services


260%
increase in organic revenue

198%
increase in organic transactions
150%
increase in organic traffic

3872%
increase in sessions from SEO
Why WebFX for credit union SEO?
WebFX has dedicated the core of its business to SEO and growing our clients' businesses with custom SEO strategies. Today, our team stays on the cutting edge of Internet marketing by innovating and experimenting with new ideas while using the same tried-and-true strategies that've earned ROI for our clients for years.
Across the board, the results have been stellar.
Do you want to get more customers online?
Contact WebFX today to set up an SEO strategy for your credit union!