Today, an online presence is crucial to earning new members for your credit union.
Simply having a website isn't enough if you want to see real results though – you'll need a digital marketing strategy to help take your credit union to the next level.
There are a few tried-and-true methods you can use, and they all work together to ensure your credit union gets the attention it needs on the Internet.
On this page, we'll talk about each method and how you can use it to improve your credit union's online presence.
Why do credit unions need digital marketing?
Digital marketing is advertising your credit union online, and it's now more important than ever.
The term "credit union" receives between 118,000 to 300,000 searches per month on Google. Clearly, credit unions are in high demand online!
If you want potential members to find your credit union, you have to appear online – and you have to outdo your competitors.

To do that, you can use a few strategies that work extremely well.
What digital marketing strategies should my credit union use?
Here are a few of our favorite digital marketing strategies for credit unions.
SEO
SEO, or search engine optimization, is the practice of improving your website so that users can find you on Google.
Without the help of SEO, you won't show up in Google when potential members search for keywords like "credit unions in [your city]."
This is especially important since most searchers don't even make it to the second page of results. They typically click on the first three results of the first page.
So by appearing higher in search results, your credit union will have a much better chance of being discovered by searchers.

SEO also includes a whole subset of strategies that increase your rankings. These include concepts like keyword research, content creation, link building, and more.
Content for your credit union's website can range from short blog posts to lengthy article pages – but it should always inform your readers about something related to your credit union. A great rule of thumb for content is to make it beneficial for your readers.
Google can tell whether or not your page is informative to readers, and they rank your site accordingly.
Keyword optimization refers to how you include keywords in your content.
Link building is an important part of SEO as well because links are a major ranking factor in Google's algorithm.
You earn backlinks when other website link to yours. It's especially important to gain links from other high-quality websites so Google can see you're a reputable and helpful source in your industry.
That's just the beginning of SEO. If you want to know more about the advantages of SEO, you can check out our blog post!
PPC
PPC, or pay-per-click advertising, is a way to promote your business on social networks and search engines for an exceptionally low cost compared to traditional advertising.
Like its name suggests, you only pay for your ads when someone clicks on them. That means that you only pay the search engine when you could potentially convert a new customer.
PPC ads work on an auction system where you bid on a keyword with your competitors.
Digital Marketing for your Credit Union
We're experienced with creating the perfect digital marketing campaigns for credit unions just like yours.
If your bid is higher than your competitors, your ad will show up in the #1 ad position in Google when people search for that keyword.
Email marketing
Email marketing is especially lucrative for credit unions. With it, you can send tailored messages to individuals who've expressed interest in your credit union to encourage them to become members.
In order to start an email marketing campaign, you need a contact list of website visitors who have given you their contact information.
One way to get contact information is with a call to action that prompts visitors to sign up for your email newsletter. It's quick, to the point, and informative.
There are a lot of other options for collecting email addresses too, so you should never send emails to users without permission. Besides, you'd be spamming people if you did that, and Google penalizes spammers harshly for badgering Internet users.
As far as your emails' messages, you can give little bits of information to engage your reader and link to your latest blogs, recent loan interest rates, and other content on your website.
Email marketing is so effective that it's earned some companies $44 for every $1 they've invested. With such a promising stat, every credit union should use email marketing!
Social media
With billions of users on social media every day, your credit union needs a presence on social networks like Facebook and Twitter.
Facebook allows you to share updates on upcoming promos you may have, post photos of your offices, hold contests, introduce staff, and more.
It's also a great platform to interact with followers via comments and messages.
Twitter is a little more limited since you can only tweet in 140-character tweets, but you can still link to valuable content.
For example, you could share a link to your latest blog, a link to an authoritative article, or photos and promotions.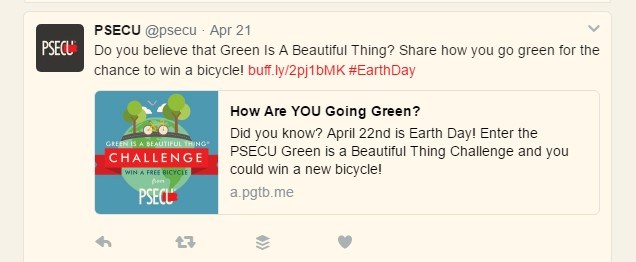 Start your digital marketing campaign today!
At WebFX, our team is dedicated to every aspect of the digital marketing process.
We have in-house teams that handle SEO, PPC, email marketing, and social media marketing – and they're all experts in their fields.
Contact us today to start a digital marketing strategy for your credit union!