Dentists are quickly learning the importance of marketing their practices online. They're redesigning their websites to keep in contact with patients and attract new ones, and some of them are adopting content marketing strategies to get more shares on social media. However, these creative marketing efforts will go unnoticed if they aren't optimizing for search engines.
That's where dental search engine optimization, or dental SEO, comes in.
Watch our video (and continue reading this page) to learn what a digital agency can do for your dental practice.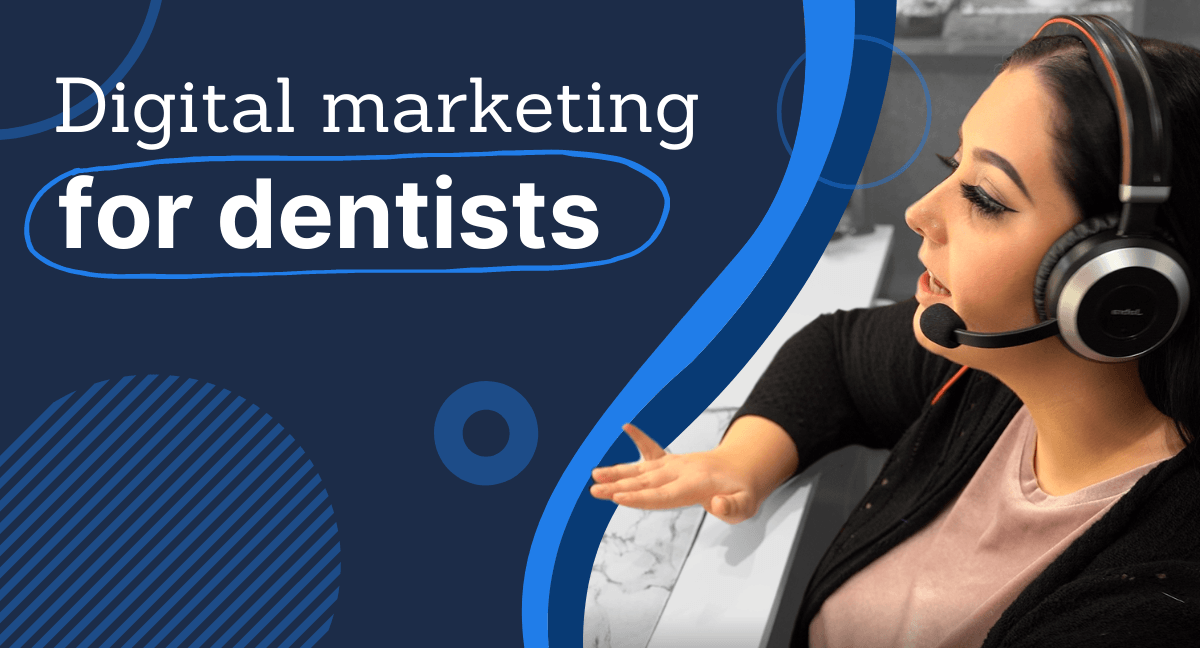 People used to search for dentists in the Yellow Pages, but now they go online. They usually don't look beyond the first page of results, so sites that don't rank high on Google or Bing are ignored. Whether you're new to the profession or run a longstanding practice, SEO for dentists is essential to finding new patients—and keeping them.
On this page, you'll get an overview of SEO for dentists and why you need it for your practice, as well as a few basic SEO tips to help you get started.
If you're interested in learning how WebFX can help your practice grow with SEO, call 888-601-5359 to speak with a strategist about our dental SEO services.
Our digital marketing campaigns impact the metrics that improve your bottom line.
See More Results

WebFX has driven the following results for clients:

$3 billion
In client revenue

7.8 million
Leads for our clients

5.2 million
Client phone calls
What is SEO?
SEO stands for search engine optimization. Put simply, it's the process of helping your website rank higher in search results on sites like Google, Yahoo! and Bing. When your website ranks higher, you stand a better chance of generating clicks and attracting visitors to your site.
Of course, you'll need to have a quality site in place for this to work. If you don't, head over to our page on web design for dentists.
It takes a lot to boost search engine rankings.
Some of these methods are relatively simple, such as revising copy or updating the behind-the-scenes code that powers your website. Other methods take more effort, and you may have to rely on help from SEO experts and web designers to get them done properly.
What is dental SEO?
SEO for dentists, or dental SEO, focuses on optimizing a dental practice's website for search engines and users to increase the site's visibility in search results on Google, Yahoo!, and Bing. Optimizations can include making the site mobile-friendly, faster, and more useful to potential patients.
SEO for dentists: Why does it matter?
If you're a dentist, SEO marketing might not be high on your list of priorities. Then again, without search engine optimization, almost no one will be able to find your site.
Studies show that the top five search results account for 68% of all clicks. If your practice's site achieves this kind of ranking, that means more website traffic, more qualified leads, greater credibility and authority, and, ultimately, more patients for your practice.
It's also important to keep in mind that your competitors are likely already investing in dental search engine optimization.
This means that they are already benefiting from the exposure that SEO brings them, and attracting local patients to their practices before these consumers ever know you exist. SEO might be your only chance to get in front of patients who turn to the Internet to research dentists in their area.
Better yet, if your competitors aren't already investing in dental SEO for their practices, this is a fantastic opportunity for you to get in front of them and attract more patients to your practice before they get the opportunity. You already know that your practice is the best one in the area. With a fantastic-looking website and great SEO, you can prove it.
Independent research from Clutch has named WebFX the
top SEO company

in the United States.

Clutch has personally interviewed more than 250 WebFX clients to discuss their experience partnering with us.

Read More Clutch Reviews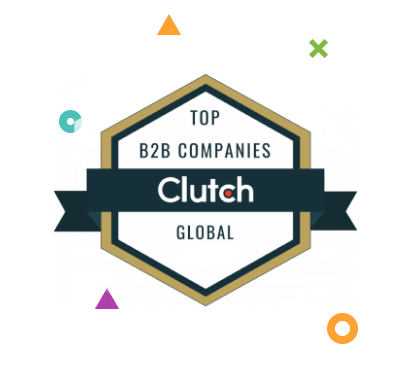 4 starter tips for dental SEO
Any marketing plan requires knowing where to reach your target audience and how to reach them. SEO is no exception. When you address the needs of dental patients, you get their attention. This attention raises your rankings, which garners even more attention, and the cycle continues.
Here are some things your practice can do to begin the process of developing a good dental search engine optimization strategy.
Add relevant keywords
Yes, prospective patients search for dentists, but they also search for specific services, from teeth whitening and bridges to annual exams for kids. Long-tail searches, which are made up of several words, have lower search volumes, but the traffic that comes in from these queries is often highly targeted and ready to convert into real customers.
For example, rather than focusing on optimizing your website simply for dentist or dental services, you might make sure that your website includes keywords like dentist in [your city]" or children's dentist in [your area], or even broken tooth repair in [city], [state]. These are long-tail keywords.
Also, when optimizing your website, make sure to include keywords and phrases that describe all the services you provide. For example, don't just use words like dentist or dental services in your website's copy and URLs. Use words like root canal, porcelain crown, and the names of procedures you perform or products you offer.
Optimize for local searches
When it comes to health and medicine, people look for local service providers. You're missing these prime prospects if your SEO plan doesn't use local SEO tactics to target specific geographic areas. The easiest way to improve your results is by adding the name of your town and nearby towns to your website copy.
However, don't forget about other aspects of your site beyond copywriting. You should also add locations to your page titles and URLs.
Also, ensure you've registered your business on Google Maps and local directory sites, which will help improve your visibility in local searches even further.
Start blogging
The ultimate goal of dentist SEO is to attract more patients through increased search engine visibility. That doesn't mean they have to pay for all of your knowledge and expertise, though. For an experienced dentist, SEO marketing should be as much about building credibility as it is generating revenue.
Blogging is one way to do that. By writing a blog with dental care tips, you will start to attract interested readers and potential patients. As your traffic grows, your search rankings will also rise, and you will become an authoritative source and first choice for those looking for a dentist in your area.
Earn links
The number and quality of links to your website impact how high your site ranks in search results for keywords and phrases related to your business. This means that if you want to maintain your rankings, you need to earn quality links.
You can do this by creating quality content and reaching out to bloggers and industry leaders to ask if they will share your content. Not only will this boost your rankings in search results, it will also help to position your practice as a leader in the dental field. When it comes to SEO for dentists, links are essential. They serve as a thumbs up or endorsement for the content your practice publishes. That's why search engines like Google use links as one of their biggest ranking factors.
FAQs about dental SEO
Got more questions about dental SEO? Browse our FAQ!
How does dental SEO work?
SEO for dentists involves optimizing your website for search engines and users, which increases the site's visibility in relevant and organic search results. Optimizations include on-page, off-page, and technical tactics, like updating title tags, attracting backlinks, and improving page speed.
How long does dental search engine optimization take?
Typically, dental search engine optimization takes at least six months to deliver results. In some cases, practices will start to see results, like increased traffic, phone calls, and appointments, in four months. This timeframe is normal as SEO is a long-term strategy vs. a short-term strategy like pay-per-click (PPC).
How much does SEO for dentists cost?
Prices for dental website SEO depend on several factors, but the average cost for dental SEO is $1500 to $5000 per month. If you're looking to partner with a consultant or dental SEO expert, the average rate is $100 to $300 per hour.
How do you calculate the ROI for dental SEO?
Your practice can calculate your return on investment (ROI) from dental SEO with the following formula:
(Gain from Investment – Cost of Investment) / Cost of Investment
While you can incorporate your search engine rankings and organic website traffic into your "Gain from Investment" value, you'll most often use conversions — like a phone call or contact form completion — since those actions contribute to your practice's biggest goals.
With free website analytics tools like Google Analytics, you can set up and track these actions.
Reach more patients with dental SEO services
Now that you understand the importance of SEO for dentists, you probably have a lot of questions about how to get started. Don't let all the dos and don'ts of SEO overwhelm you — call WebFX and let our experts guide you to the top of the search engines!
We've helped hundreds of clients — including dentists — boost their search engine rankings through a variety of SEO services. Our team of experienced professionals knows how to drive more visitors to your website and help you attract new patients to your practice.
If you're ready to start improving your SEO but don't have the time or staff to do it, let us know.
Our dental SEO service plans will give you the presence you need to attract more patients, and you'll barely have to lift a finger.
Give us a call at 888-601-5359 or fill out our simple online contact form today to get in touch with us for a no-obligation quote. We can't wait to hear from you!
Earn a 20% greater ROI with WebFX