Get Your Business on Google Maps With This 3-Step Process
If you're a local business, you have a huge opportunity to reach new customers in search engines every day. And although a comprehensive SEO strategy will help you rank well in the organic results, you also need to display in Google Maps if you want to attract people who are looking for options near them.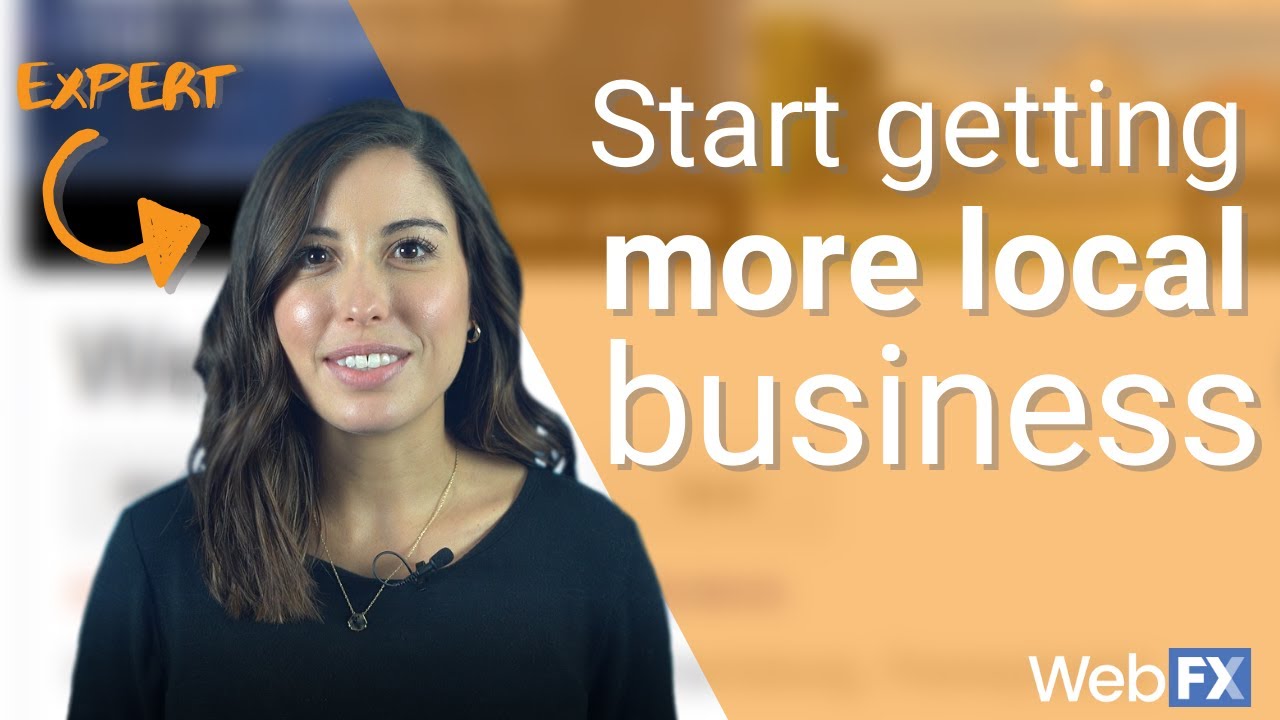 For example, imagine you run a coffee shop and someone wants coffee before heading to a meeting. They pull out their phone, do a Google search for "coffee shops in [your city name]," and look at the map to see which one is closest.
They might be less than a block away from your coffee shop—but if it isn't on the map, they'll go to one of your competitors down the street.
Of course, not every searcher is in a hurry, and some will take the time to sort through the search results to see which restaurant or store has the best ratings and reviews before choosing one.
But the fact is this: Your potential customers are using Google to find businesses like yours, and if you want to reach them, you need to be on Google Maps.
Keep reading for step-by-step instructions to do just that.
If you'd like to speak with a specialist directly about how to get your business on Google Maps, you can reach us at 888-601-5359.
Our digital marketing campaigns impact the metrics that improve your bottom line.
See More Results

WebFX has driven the following results for clients:

$3 billion
In client revenue

7.8 million
Leads for our clients

5.2 million
Client phone calls
1. Find your business on Google Business Profile
In order to show up on Google Maps, you'll need to claim your business with a Google Business Profile. Luckily, this is a quick and easy process.
Go to the Google Business Profile page, and click "Get on Google":

You'll then be taken to Google Maps to enter your business's name or address. From there, the steps depend on whether your business is already in their directory.
If your business doesn't show up as a result, continue to step 2. If it does, skip to step 3.
2. Add your business
If your business isn't in Google's directory, they'll show a few similar-sounding businesses, just to be sure you don't create a duplicate listing. But if none of them are yours, click "Add your business":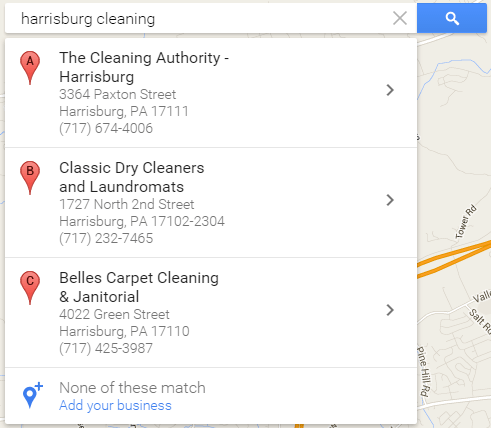 Then, you'll need to fill out basic information about your business, including your name, address, phone number, and category: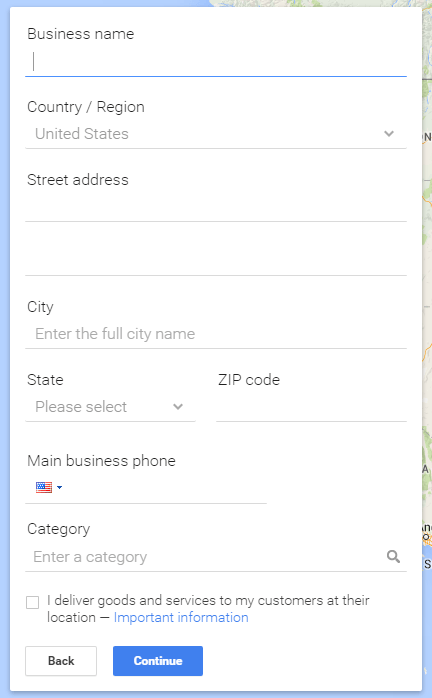 Once you've done this, you're ready for step 3.
3. Verify your business
In many cases, your business will already be in their directory, and you'll just need to verify that you own it. Simply check the box stating that you are authorized to manage the page, and click Continue: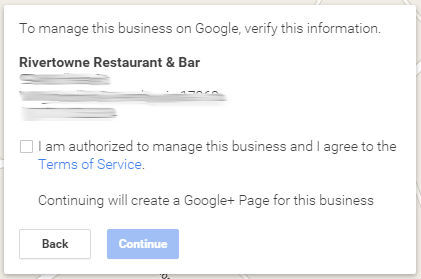 Google will then verify your business by either mailing a verification code to your physical location or calling the number associated with your business: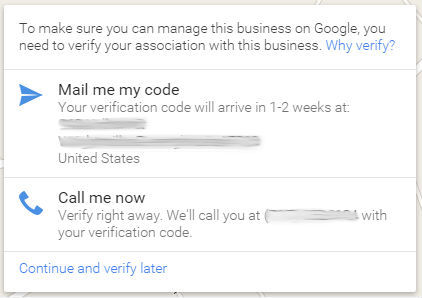 Although the option you choose is entirely up to you, we recommend choosing "Call me now." This will allow you to verify your business within a matter of seconds (as opposed to mail, which takes 1-2 weeks).
As soon as you enter the code, you're finished! Your business is all set to show up on Google Maps.
That being said, there are still a few additional steps you can take to round out your Google Business Profile.
Additional steps
At this point, all that shows up on the map for your business is your name, address, phone number, and possibly a review or two. And while that's certainly a good start, there's plenty more you can do.
Add photos and other details
Make your business stand out in the results by adding a link to your website and a brief description of your business. Although Google hasn't confirmed that filling out your profile leads to higher rankings in their local results, the locations with photos and details often show up first: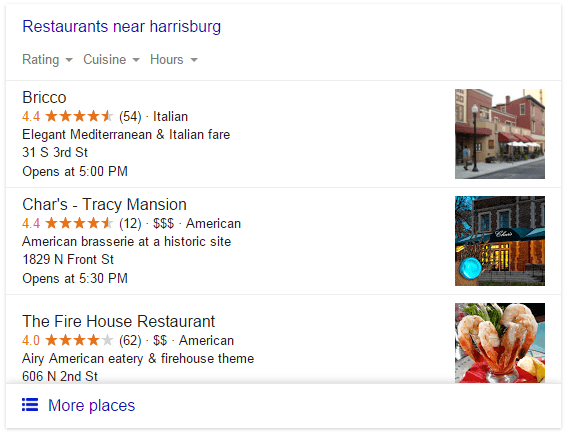 Considering that it only takes a few minutes, it's certainly worth adding the additional information. And even if it doesn't help you beat out the local competition, it will give potential customers a better idea of what to expect.
Respond to reviews
In addition to being able to add photos and information, claiming a Google Business Profile page also allows you to read and respond to customer reviews.

However, it's important to note that when you click "View and reply," you're responding publicly and under your company's name. This may sound obvious, but if you log into your account and notice a nasty review, it can be tempting to respond unprofessionally.
This will not only ruin your chances of winning over the unsatisfied customer, but also reflect poorly on your business when searchers notice it on Google Maps and click to see additional details.
Instead, take the time to address their concerns, apologize for any wrongdoing, and offer to right the situation. And if that isn't possible, just don't reply at all.
Use Google Business Profile Insights
Like many online marketing tools, Google Business Profile offers built-in analytics for business owners. Navigate to the Insights tab, and you'll see how many people viewed and clicked on your listing, plus how many requested driving directions or made a phone call from your business page.
Although these metrics aren't necessarily as actionable as those you'd find in Google Analytics, they can still help you see how well you're engaging your audience.
For example, by looking at the Insights for the WebFX page, we see that people who see our business in Google Maps results are much more likely to click through to our website than they are to request driving directions or call us immediately:

You can also break these results down by age, gender, and location, which is useful to target your specific demographic.
Want to improve your local business's visibility in Google?
Now that you've registered with Google Business Profile, you're well on your way to attracting new customers to your local business. However, there's still plenty you can do to boost your online visibility and attract qualified leads.
If you'd like to learn more about how you can grow your local business, don't hesitate to contact us! One of our strategists will be more than happy to discuss your options, as well as how WebFX can help.