Good web design is like healthy dieting. When you put good things into it, you could be met with even better results!
On this page, we'll cover five web design tips for nutritionists and dieticians that can help you create a site that drives results.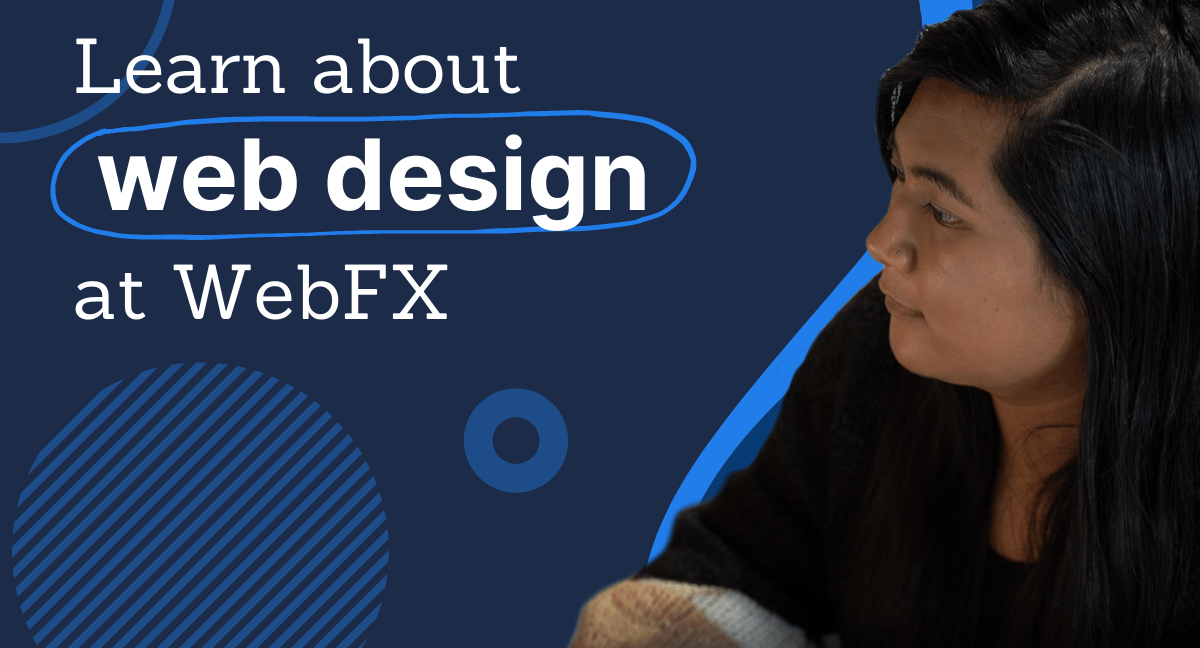 Need help designing your site? With us, web design for nutritionists and dieticians is a breeze! Give us a call at 888-601-5359 now to get started, or read on to learn how you can create a nutritionist and dietician website like a pro.
1. Develop a brand style
Believe it or not, your site's overall design can make or break a client's decision to reach out to you. A study showed that 75% of website credibility comes from web design. A cluttered, messy, unorganized website can make a business look unprofessional to users, while a business with a uniform and visually appealing site looks credible and professional.
Maintain and promote your credibility as a knowledgeable nutritionist and dietician by developing brand style guidelines to keep your site's visual elements organized and consistent.
Keep a "less is more" mentality when designing your website. Too many colors or text fonts can be distracting to site visitors and make your site look cluttered. Stick to 2-3 fonts that complement each other and establish a color palette that can be used consistently throughout your site.
Additionally, arrange the elements on each page of your site so they're visually balanced on the screen and easily distinguishable from each other. This improves page navigation for clients and makes it easier for them to digest the information you present.
By maintaining a brand style you can make dietician and nutritionist website design a breeze. You can ensure your web design is consistent across all pages of your site and project an air of professionalism and credibility to potential new clients.
2. Create a clean, simple navigation

Next on our list of web design tips for nutritionists and dieticians is creating and maintaining a clean, simple navigation bar.
One of the most crucial elements of any good website is a simple site navigation setup that's easy to use. Your site navigation bar sits at the top of each page and helps users find their way around your site.
A poorly designed or overly complicated navigation bar can be highly off-putting for your visitors, so you want to keep your navigation as simple as possible. When designing your navigation bar, keep user experience (UX) in mind — which sections will your clients likely visit the most?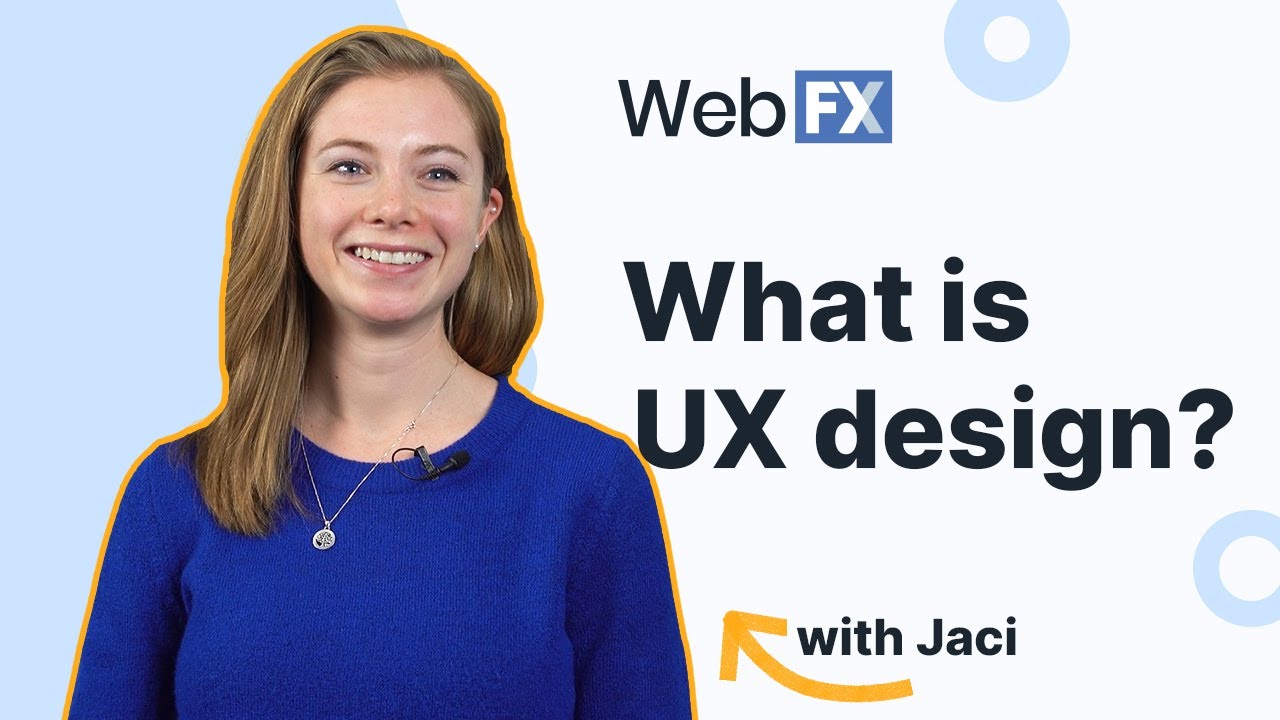 Put the most important sections of your website on your navigation bar, so clients don't have to jump through digital hoops to get to the information they need. If it's too difficult or time-consuming to reach a specific page, users will bounce from your site and turn to a competitor's site with a streamlined navigation setup.
Consider incorporating breadcrumb navigation into your website design to improve UX. Breadcrumbs are an additional navigation option that appear just underneath your primary navigation bar. They display the page path users took to get to a specific page and are a great addition to your site's design if your site has dozens or even hundreds of pages.
3. Incorporate responsive design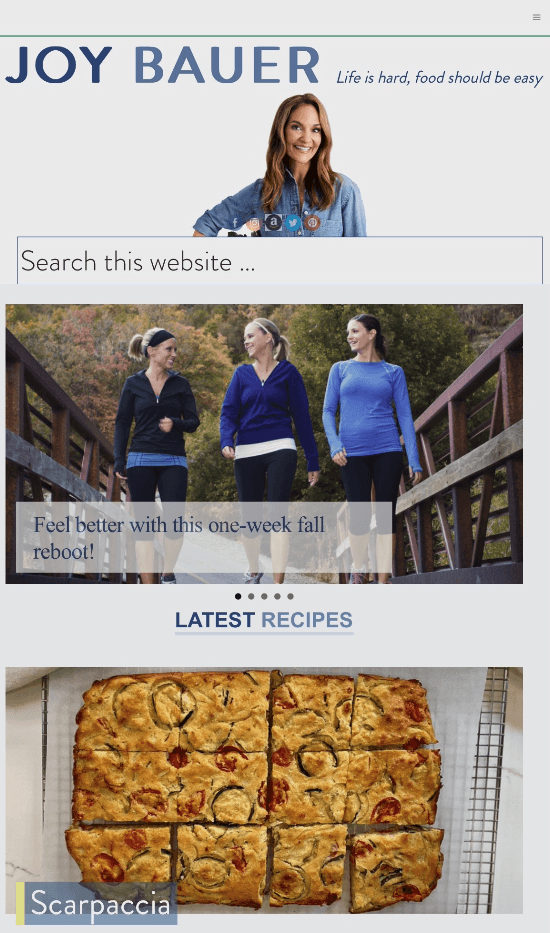 Another way to improve UX and make your website accessible to everyone is through responsive, mobile-friendly design. Internet browsing isn't strictly confined to desktop computers, so you need to make sure your website isn't either.
Responsive web design ensures your site's images, text, navigation bar, and all other visual elements appropriately resize themselves to display correctly when a user views your site on a mobile device. A website optimized for mobile viewing allows mobile visitors to easily navigate all your site has to offer despite being viewed on a smaller screen.
With mobile optimization, you can include elements like hamburger navigation and larger buttons that thumbs can easily tap on. These elements make your site easier to navigate on phones and tablets without sacrificing any important visual elements of your desktop site.
Responsive web design ensures your website's design looks consistent across all devices and increases user accessibility. Your current and potential clients can visit your site whether they're at home or on the go and trust that they'll be able to find the information they need at any time.
4. Include a blog and resource page
Users are coming to your site to learn about you and the diet and nutrition services you can offer them. But besides that, your website can act as a reliable source of information on the diet and nutrition industry itself.
Including high-quality, informative content on your site, like regular blog posts and nutrition and diet resources, can help educate your clients while establishing yourself as an authority figure on health and wellness topics.
Blog pages are a fun way to inform your clients and site visitors about industry topics in a more candid, personable manner. You can talk about anything from the latest nutrition trends to offering some dieting tips. For those who aren't clients, blog posts give a peek at what services you can provide if they choose to work with you.
Resource pages on a nutritionist and dietician website are a bit more formal and offer tons of helpful information on industry topics. You can even link to your "Resource" page on your blog to provide users with additional reading.
By including a "Blog" and "Resource" page in your dietician and nutritionist website design, you present your clients and site visitors with a reason to keep returning to your page and establish yourself as a credible source of information whom people can trust.
5. Display clear calls to action (CTAs)

Last (but not least!) on our list of web design tips for nutritionists and dieticians is CTAs.
Make it easy for new clients to reach out to you by including clear CTA buttons and links that stand out on your pages. Digital marketing is all about getting users to act on your products and services. Clear CTAs can do just that.
By sprinkling CTAs throughout your website, you give users plenty of opportunities to connect with you, whether it's filling out a form, subscribing to email lists, or inquiring about your diet and nutrition services.
Good CTAs create a sense of urgency in users and move them toward completing a desired action. Examples of CTAs to consider adding to your site include buttons like "Learn More Here!" or "Call Now!"
We'll help you create a website that stands out.
"WebFX has been instrumental in helping us develop a new website, allowing us to be a leader in our industry."
Learn More About Our Web Design Services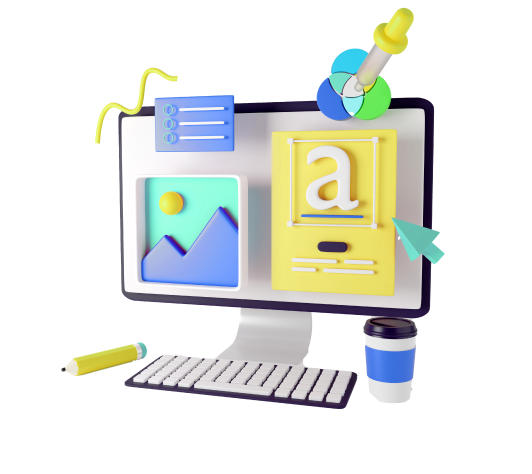 WebFX knows web design for nutritionists and dieticians
You don't have to fret over building a website alone. WebFX has ample experience in the medical and health industry, and our web designers are ready to help you! Our team of experts can help you develop a website that follows these best practices and rank well in search engines to drive results for your practice!
Ready to get started? Us too! Contact us online or give us a ring at 888-601-5359 to speak with a strategist about our web design services today.
Earn a 20% greater ROI with WebFX