Social media marketing is a great way for fence installers to connect with potential clients. It allows you to deliver personalized content to your audience to get them engaged and interested in your business. The right social media marketing plan can help your business earn more conversions.
On this page, we'll provide you with six tips to help your fencing business create a successful social media marketing campaign. If you want a customized social media marketing campaign that drives results for your business, call us today at 888-601-5359 to speak with a strategist.
Let's get started!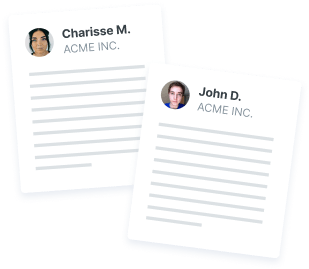 1. Identify your target audience
Before you start your social media marketing campaign, you need to figure out your target audience. These are the people who are most interested in using your services.
You should first think about the type of person who is most likely to use your services. How would you categorize them?
To help you narrow your focus, use characteristics that help you narrow in on the type of person you want to target. You can use demographic information, socioeconomic status, and buying habits to help you focus on the right person to target.
Essentially, you want to create personas that you can target. This is a certain type of person that is most likely to be interested in your business. Creating a persona will help you know who you're trying to target.
2. Choose the right platforms
Once you know who you want to target, figure out where you want to target them. Your target audience will determine which platforms you use.
There are a variety of platforms you can use to reach your audience. Some examples include Facebook, Twitter, Instagram, and LinkedIn. You want to choose platforms where your audience frequents the most.
You don't need to settle for just one platform. If your audience frequents two, you can focus your efforts on connecting with them on those platforms.
If you need help exploring your options, WebFX has got you covered. Take a look at our various social media resources or call us today to speak with one of our dedicated strategists!
See how we can help you GROW YOUR BUSINESS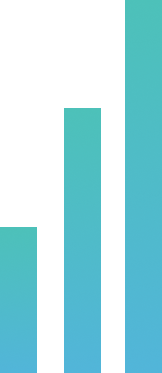 3. Set goals for your social media campaign
Before you create your social media marketing plan, begin your campaign by establishing your goals. Decide what you hope to get out of your social media marketing plan.
It's important to set goals for your social media plan so you have a direction. You don't want to create random posts that seem like they will be effective. If you want to have an effective social media plan, create a campaign with goals.
Goals also give fence installers something to work towards. Instead of aimlessly posting, you're creating posts to get your audience involved and interested in your social media page. Every post will serve a purpose and it will be time well spent for your business.
You'll want to set one large goal and some smaller goals to help you reach it. There are numerous types of goals you can set:
Achieve a certain number of followers
Earn a certain number of impressions
Increase brand awareness
Earn conversions
These are just some of the goals you can set for your social media marketing campaign. Goals will help you stay focused. They will also help shape your digital marketing campaign and give you a direction for the course of your campaign.
4. Post fresh, unique content
It's important that your social media content is fresh for your audience. You don't want to post the same content repeatedly. It will bore your audience and leave them uninterested.
Content should engage your audience and get them to interact with your business. To keep your content interesting, you'll want to vary it. The variations you can do will depend upon your platform.
For some platforms, you can post videos, photos, polls, links, and other content. This is applicable to platforms like Facebook and Twitter. These social platforms allow you to post a variety of content, so take advantage of this.
With platforms like Instagram, you have less flexibility. Instagram only allows you to post photos and videos, so get creative with your content. Make it interesting and engaging to keep your audience coming back to your posts.
Fresh content will keep your audience coming back. It will encourage engagement and get them involved with your fence installers' social media pages.
5. Schedule posts for your fencing company
Social media requires upkeep and constant posting. Posting frequently is important because you need to stay in the forefront of your audience's mind. It will get them to keep thinking about your fencing business and your brand.
Since social media requires constant posting, it's difficult to remember to post content every day or every other day. Scheduling posts will prevent you from forgetting to post or having to take time out of your day every day to post to social media.
There are numerous scheduling tools you can use to schedule your social posts. Some examples include Buffer and Hootsuite. These programs make it easy for you to schedule all your posts in advance.
Scheduling in advance also helps you create a more cohesive campaign. When you create all your posts at once, you can see how your campaign looks overall. It's extremely beneficial because you will be able to create a better, more engaging campaign for your audience.
Still not sure which platform to choose? WebFX has 20+ years of experience in Internet marketing, and we can help. Our 150+ experts are dedicated to helping you find the perfect social media channel for your fence installation business.
6. Use paid ads to reach fencing leads
In addition to creating free profiles on social media platforms, you can launch paid ads to connect with more potential customers. Each social media platform has their own paid advertising program that allows you to create ads to reach interested leads.
There are leads that don't follow your page that are interested in fence installation. You can capture these leads by using paid advertisements to help them find your business. It's a great way to reach people you didn't know were interested in your business.
Your ad type will depend upon the social media platform you use. Facebook offers a variety of advertising options and formats, while Twitter and Instagram only offer a couple of options. Explore their advertising programs to see what your fencing business can do on a particular platform.
Social media ads are cost effective. You can run an ad and reach valuable leads, without breaking the bank. It's an efficient way to help your fencing business reach more leads.
Reach more customers online
When you partner with WebFX, we'll help you earn visibility for the keywords your target audience is searching, and earn more customers for your fence installing company.
Speak with a strategist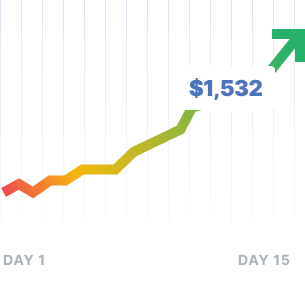 WebFX will help your fencing company create a custom social media marketing plan
Social media is a great way for your business to connect with your audience and provide them with valuable content. It will help you earn more conversions for your fence installation company. If you're ready to reap the benefits of social media marketing, WebFX is here to help.
We're a full-service digital marketing company that specializes in social media marketing. Our team of 250+ experts will bring their social media knowledge and expertise to your campaign. With more than 20 years of experience, our communication-savvy team can help you create a plan that works for your fencing business.
If you're looking for a company that drives results, look no further than WebFX. To date, we've driven over $2.4 billion in sales and over 6.3 million leads for our clients. We focus on bringing success to our clients' campaigns first.
Additionally, our clients love the work we do. In fact, we have more than 550 client testimonials from a variety of industries. Check them out to see what it's like to partner with a top social media marketing company like WebFX!
Get started today
If you're ready to start reaping the benefits of social media marketing, contact us online or call us today at 888-601-5359 to speak with a strategist.
We look forward to helping your business grow!
Find out how WebFX can help you create an effective social media marketing strategy for your fence installing business.
Call 888.449.3239 or contact us online today
for a free evaluation.
Get my free evaluation