What Are Local Citations?
Local citations are any online mentions of your business and where it's located, as well as how to contact your business. On this page, we'll define local citations and talk about how to make yours!
What are local citations? Local citations are online mentions of a business that include a business name, address, and phone number. These citations can appear in search engines, apps, social platforms, and local directories.
If you're a local business, you need to know how to make local citations work to your advantage.
That's why, on this page, we'll dive into the definition of "what are local citations," cover why local citations are important, and go over the best ways to build them for your site. Keep reading to learn more, and give us a call at 888-601-5359.
We foster and form long-term partnerships so that your business has long-term results.
Over 90% of WebFX clients continue partnering with us into year 2 of their campaign.
Hear from Our Happy Customers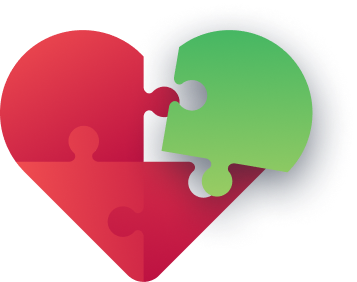 What are local citations and why do they matter
Local citations are a major part of Google's algorithm (and other search engines', for that matter).
They show that your business is reputable enough for people to talk about it online, and they help search engines understand where you're located, what you do, and more.
These citations then impact your site's SEO capabilities.
If you have a lot of local citations, it's easier for Google to know accurate information about your business.
If you don't have any, then Google probably doesn't know much about your company.
Building local citations can set you way ahead of competitors that don't have them. So if you want to gain a leg up on your competition — or just make it easier for customers to find you — set them up on a few different sites.
Where to get local citations
Search engines discover citations in several ways. The most popular way is by crawling websites that specifically host them.
These include sites like Google Business Profile, Superpages, and more.
All of these sites let you post your business and its location. But for some, you have to pay.
That's why we (and most other SEO agencies) recommend starting with Google Business Profile. That lets you directly tell the most important search engine who you are, what you do, and where you're located.
Other search engines have their own free listing sites as well.
Bing Places is Bing's service for local citations. It's free, just like Google's, and it's an excellent way to get a listing on the second-largest search engine in the world.
Other opportunities for local listings include Yext, Manta, and many more.
However, not all local citation sites are legitimate. In fact, as local SEO has grown in popularity over the past few years, the number of "hostage" local citation sites has grown by leaps and bounds.
Where to avoid local citations
Some websites are designed to steal information and post it on their site. Some of these sites even post the information incorrectly.
Why?
Because then they can charge you to change it.
These sites are all over the Internet, and they earn a big profit by essentially threatening site owners with inaccurate information.
At WebFX, we've run across a handful of sites that tried to do that to us. We decided not to pay them.
Our reasoning is that these sites might have value to Google right now. But as Google's algorithm gets more sophisticated — especially with its machine-learning components — these scam sites won't have their power for long.
Google regularly cracks down on disreputable business practices, so their users can get the best search results with every query.
With that in mind, it's in Google's best interest to penalize the companies using those practices. Eventually, that will include these "hostage" local citation sites that make you pay for changing your own business information.
Even if Google isn't working on fixing that problem already, we believe they probably will over the next year.
After all, it's in their best interest to continue serving legitimate search results.
Otherwise, they'll lose users to other search engines.
Local citation best practices
Fortunately for businesses, it's easy to build local citations. Each one only takes a few minutes, and all the best citation services are free.
Best practice #1: Use search engines first
If you haven't started building local citations yet, it's time to jump on the opportunity!
Add your business information to Google Business Profile and Bing Places first. That'll give you a great starting position on the two most-used search engines in the world.
If you want, you can also look into worldwide search engines like Yandex, the most popular Russian search engine and the fourth-largest in the world.
(The only reason to do this would be if you plan to sell to or service Russian customers. Otherwise, you can safely stick with Google and Bing.)
Best practice #2: List your NAP information on your site
Your NAP information is essential to local citations. NAP stands for name, address, and phone number, the essential information someone needs to become a customer.
Lots of companies place their NAP information in the footer of their site. In fact, that's what you'll see at the bottom of this page.
The advantage to this is that search engines like Google can constantly see up-to-date information on where your business is located.
If you change this NAP information because your business moves, then Google will see that as they crawl every page on your site.
It's also a great way to let customers know how they can find you. So if someone's on your site, and they like what they see, they can contact you right away just by scrolling to the bottom of the page.
You can't make it much easier for a customer to convert!
Best practice #3: List yourself on review sites
Review sites like Yelp are the beating heart of some industries — especially food service.
But even if you run a service-based company (plumbing, electrical, etc.), you can still profit from review sites.
These sites are so useful because they require your business name and NAP information just to host reviews. That's the best way to identify your business, especially if you share a name with another company in another city.
(It's almost always a coincidence, but it happens more often than you may expect.)
In addition to Yelp, you can also use these 20 business review sites that will give you local citations.
These citations are read by Google and other search engines, and they'll help make sure your customers can find you virtually anywhere on the Internet.
Best practice #4: Use social media citations
Every major social network gives you the chance to open a business account and list your NAP information. It's free, and it gives you a presence on some most-used websites in the world.
Social networks like Facebook, Twitter, LinkedIn, and Pinterest are especially valuable.
You can market on all of them as well. That gives you another local citation for every social network, and the opportunity to reach your audience through multiple channels.
With all that done, you can potentially double or triple the number of local citations you have by just spending an hour or so on social media.
And, most importantly, it won't cost you a dime!
Best practice #5: Create a contact page
Every website needs a contact page.
This page should be dedicated exclusively to telling customers how they can get in touch with you.
You can include a form field that lets customers email you, along with your NAP information, logo, and other branding.
This page is usually easy to create, and it even comes with websites that are built on a CMS (like WordPress).
So if you want to earn local citation listings, create a contact page and link to it throughout your site. It'll even help you earn more conversions.
WebFX builds local citations every day
At WebFX, our specialized team of local SEO experts builds citations for our clients every day. We've helped local businesses from San Diego to Boston earn more customers from sites like Google, Bing, Yelp, and more.
If you want us to do the same for you, we're here to help!
We'll give you the same top-notch service, so you can build your company's customer base and revenue at the same time.
Contact us today to start building local citations!
Earn a 20% greater ROI with WebFX