How can you attract more handyman leads? When it comes to lead generation for handyman companies, it's a challenge to answer this question, as you're competing with plenty of other businesses. Companies today, however, are finding immense success with digital marketing.
Keep reading to discover the five best strategies for generating handyman job leads. Or, partner WebFX, an award-winning digital marketing agency that's produced more than 7.8 million leads for our clients in the past five years. Contact us online or call us at 888-601-5359!
Independent research from Clutch has named WebFX the
top SEO company

in the United States.

Clutch has personally interviewed more than 250 WebFX clients to discuss their experience partnering with us.

Read More Clutch Reviews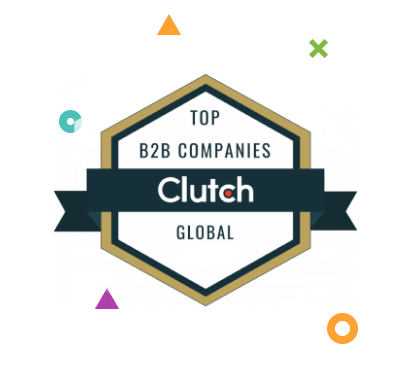 1. SEO
As 80 percent of users rely on search engines, like Google and Bing, to find a new product or service, search engine optimization (SEO) is a proven lead generation strategy for handyman companies.
What is SEO, though?
SEO improves your visibility in search results. If you search for something on Google, it supplies a list of search results, as well as gives you the option to go to page two, three, four, and so on — only 25 percent of users go beyond page one.
If you want to generate free handyman leads (and qualified ones too), then you need to appear on the first page of search results. With SEO, plus the help of an experienced SEO agency, you can target select words and phrases used by your target market on search engines.
A handyman business in Boston, for instance, may want to ensure their service page for the Boston area includes the words, "handyman company in Boston." This proactive step helps optimize the page for users searching, "handyman company in Boston."
When you deliberately choose the words that your audience searches, you maximize your chances of grabbing their attention. When you capture the attention of your target market, you can start the process of converting them into a lead and then into a customer.

Hear What It's Like to Work With WebFX!

"We were looking for a forward-thinking but down to earth SEO company to partner with. Not only were we looking to build a long term business relationship but we needed them to understand our needs as a small company. And WebFX met all of that criteria. Our experience has been unparalleled; from the sales team who made the drive to our office to meet us in person to our Internet Marketer who has been an absolute joy to work with. They are completely transparent about their services and they take the time to explain everything which not only sets them apart from every other SEO company we have worked with but we also feel like we're taking something away from our interactions with the staff at WebFX. We are exited to see where this year will take us knowing that we have such a great support system with their company."
Home Contractor
2. PPC advertising
When you want to maximize lead generation for your handyman company, use pay-per-click (PPC) advertising. With PPC, your company appears at the top of search results. This positioning can help your business grab valuable traffic and leads from your online competitors.
After all, more than 45 percent of users click on the top three PPC ads.
When it comes to handyman work, you know that not everyone needs your services. That's why investing in radio advertisements or billboard ads isn't the best strategy. It targets a broad audience, as well as appears when people aren't looking for your services.
With PPC, however, you can hyper-target your audience. Plus, you only pay when a user clicks on your ad, making PPC one of the most cost-effective advertising strategies available. It even offers an average return on investment (ROI) of $2 for every $1 invested.
Sound too good to be true?
Fortunately, this tactic for handyman leads is the real deal.
Whether you want to retarget individuals who browsed your website and then left or want to advertise to audiences similar to your current clientele, a PPC campaign lets you convince prospective — and existing — clients that your business is worth their investment.
That's why PPC is a useful lead generation and nurturing tool.
3. Content marketing
With the ability to generate 54 percent more leads than traditional marketing, content marketing is becoming a go-to tool for generating handyman job leads. Whether you're targeting businesses or consumers, you can use content to guide users through your buying funnel.
Why is content so powerful?
When a user starts researching a product or service, they want information. With content, you can capture these users early, helping them learn about a topic and educating them about why this topic requires or benefits from professional assistance.
For example, if a user wants to install a ceiling fan, your content can address why professional ceiling fan installation is critical. Your content, like a blog post, may outline the risks of improper installation, motivating users to hire a professional.
Content also helps consumers form an opinion about your business.
With well-written content, you can demonstrate the quality and expertise of your company. This action can build trust and credibility with your target market, encouraging readers to contact your company or ask your team about a quote.
As a handyman business, you want to provide easy-to-read information across your site. From your service pages to your blog posts, you can use content to address the concerns, pain points, and wants of your audience.
If content marketing sounds like a time- and resource-intensive approach to lead generation for handyman companies, that's because it is — often, it requires a full-time team member. For many handyman businesses, however, that's not the best use of resources.
That's why many organizations decide to partner with a full-service digital marketing agency, like WebFX. We feature not only a team of more than 500 digital marketing specialists, but also a dedicated team of copywriters.
With their expertise, they're able to develop data- and result-driven content marketing strategies that earn leads and sales. You can see the power of our content marketing services by the amount of revenue we've generated for our clients — more than $3 billion.
4. Social media marketing
In today's digital world, social media marketing is a helpful tool when it comes to how to get handyman leads. With Facebook, Twitter, LinkedIn, and Instagram, users can learn everything they want about a business. What they learn can influence their purchase decision.
For your business, you can use social media to reach users in their favorite spaces.
Support your content marketing strategy by sharing some of your content, like blog posts, on social media. Engage with your audience, too. Respond to comments and questions, as well as reviews.
With a proactive social media approach, your company can earn valuable new handyman job leads. Plus, you can build brand awareness. All these accomplishments help your handyman business grow and achieve its biggest goals, like expanding into a new area or hiring a new team member.
5. Email marketing
If you want to focus on lead generation for your handyman companies, email marketing is a trusted strategy. It boasts an average ROI of $44 for every $1 invested, plus produces 50 percent more sales than other lead generation methods.
Not sure how to make the most of email marketing as a lead generation strategy?
Use email marketing when you have an audience interested in your services, but not ready to purchase. Create emails that offer helpful tips and information that demonstrate your company's expertise. Make sure to include compelling calls-to-action (CTAs) at the end of your emails, too.
For the best results, make sure you segment your audience. When you divide your audience into different groups, like by their preferred service or location, you can develop custom content tailored to their specific concerns and questions.
37% of marketers say that generating high-quality leads was one of their biggest challenges.
We want to decrease that percentage.
WebFX can help you generate high-quality leads with a customized marketing strategy.
Learn More About Lead Generation Services
Get handyman job leads without lead gen sites
Now that you know how your handyman company can benefit from a lead generation strategy, are you ready to launch one? If you're looking for assistance, our team of more than 500 digital marketing specialists can help.
With a client retention rate of 91%, WebFX is the trusted choice for businesses worldwide. Our custom strategies, powered by artificial intelligence and 25-plus years of experience, can help your handyman company grow.
Generate more handyman job leads today by contacting us online or calling us at 888-601-5359!
Earn a 20% greater ROI with WebFX