Website design is a key part of any web marketing strategy for landscapers. A good website can help bring you more traffic, and attract more leads for your business. When you have a site that looks good, and makes a great first impression on those looking for a landscaper, your company will benefit.
Landscape web design, however, includes a range of moving parts. If you want your landscaping website's design to bring leads and new clients to your business, you need to create a fast, responsive, and optimized site.
Keep reading to learn more about landscape website design's:
Services
Benefits
Best practices
And more
If you need immediate help creating a landscaper web design, contact us online or call us at 888-601-5359 to speak with an experienced strategist about your company and site needs. With more than 1,600 sites designed and launched, you can trust WebFX with your landscaping website's design.
How much does it cost to build the website of your dreams?
Use our FREE website design cost calculator to get an idea!
Web Design Cost Calculator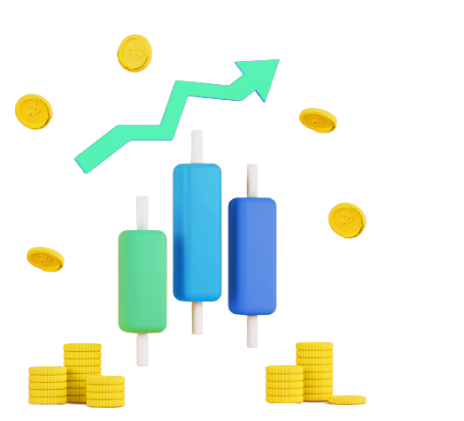 Landscape web design services
A professional website design for your landscaping company can help your business attract more qualified leads and close more high-value sales. At WebFX, we offer landscape web design services that provide your company with a fast and responsive site optimized for search engine optimization (SEO).
Explore our available services, below. Or, use our free cost calculator to get an instant site estimate!
We also offer website maintenance services, which keep your site secure and live. Even better, we provide services that make your website compliant with the Americans with Disabilities Act (ADA), which requires sites to be accessible to people with disabilities.

Hear What It's Like to Work With WebFX!

"WebFX is a fantastic company to work with. They provide the reporting I need, the results I want, and if there is a problem they reach out first and have a plan on adjustments. I cannot recommend them enough."
Landscaper
3 landscape website design examples from our portfolio
Curious about our work? Check out these three landscape website design examples from our portfolio!
1. Richard's Tree Service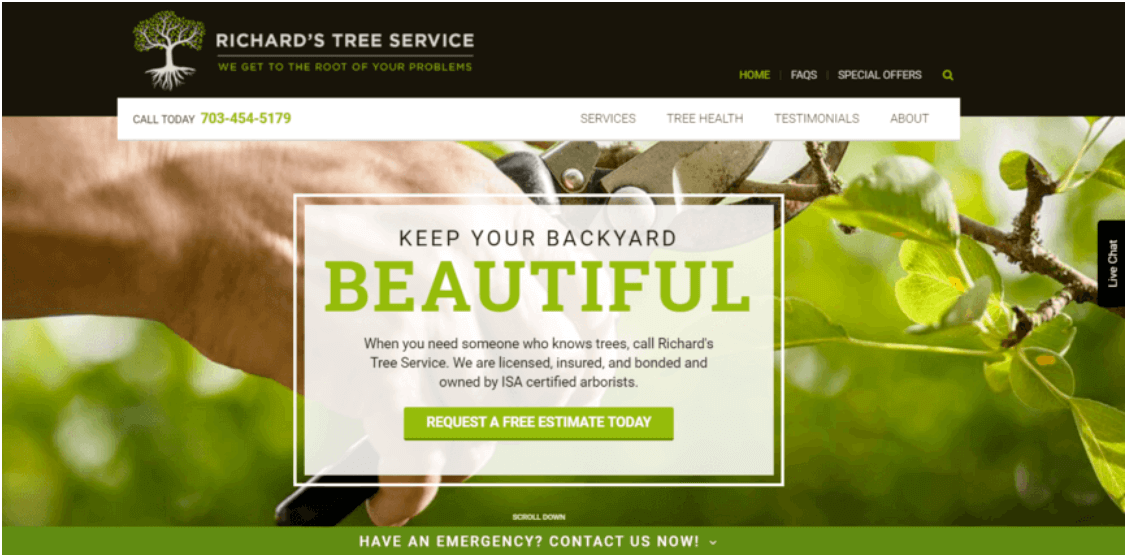 2. North American Vegetarian Society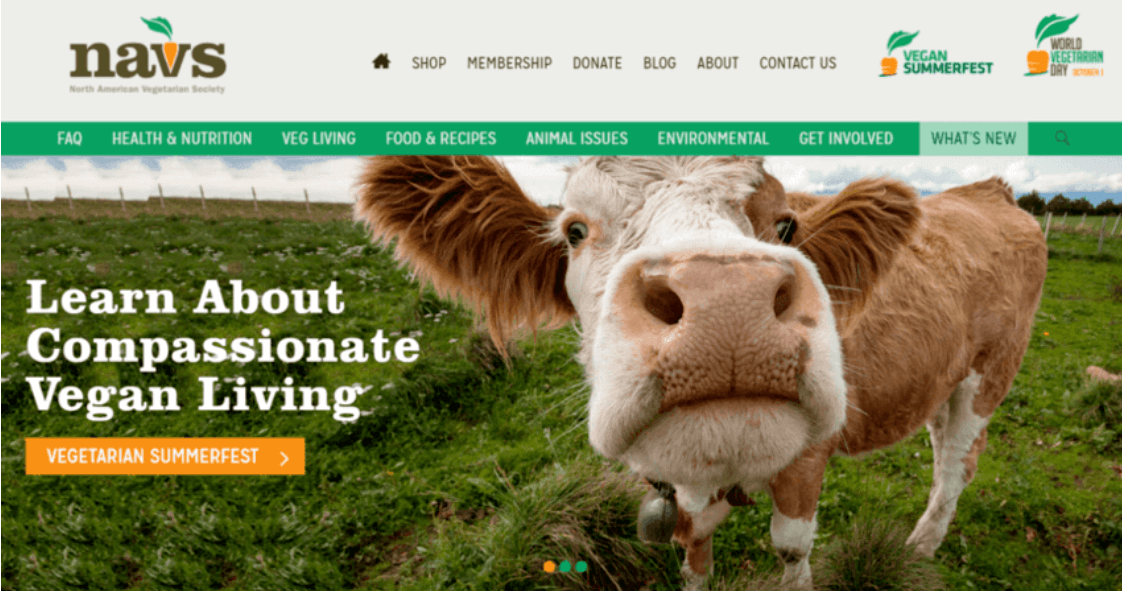 3. Energex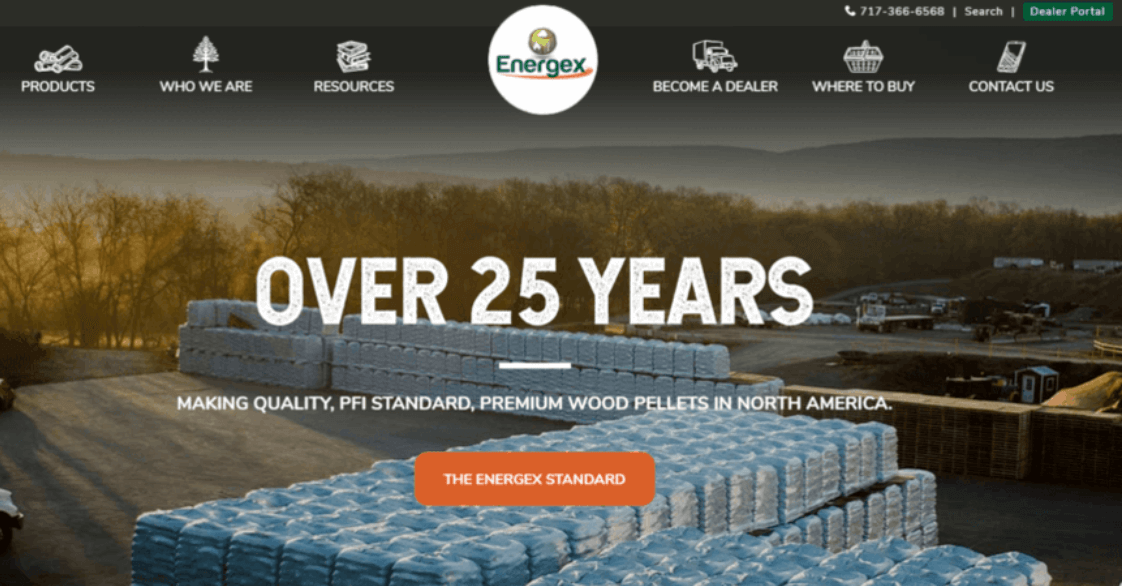 Browse our portfolio to see more examples of our work, plus client case studies!
5 benefits of professional landscape web design
It's true that a great-looking landscaping business website design can reflect well on your business, and get more potential customers interested in you. But there are more benefits than that.
For landscapers, a well-designed website can also:
Increase the time a person spends on a site
Distinguish you from your competitors
Decrease the amount of money you have to spend on traditional advertising
Establish your company's professionalism
Improve lead generation
Let's examine these individual benefits a little more in-depth.
1. Increase time spent on a site
Have you ever clicked on a website that took forever to load, didn't list contact information, or had too many distracting pictures? Chances are you clicked away from this site quickly. A well-designed website can have the opposite effect: it can keep potential customers around for longer.
When someone clicks on a well-designed website, they will see a wealth of resources available to them. They will want to spend time looking over these resources. Before they know it, a few minutes have passed while they peruse a blog entry, read an article, or look at photographs.
After finding helpful information on a site, a visitor is more likely to contact you or recommend your site to others, which helps you get new business.
2. Distinguish you from your competitors
You know your landscape business is the best in town, and you can prove it by offering a better website than your competitors. Too many small businesses fail to invest in web design because they do not think it's important. But when a potential client sees a clean, professional design, it inspires instant trust.

A great-looking website will give you a huge advantage over a competitor who uses a cookie-cutter template for their website design. Making a site that is uniquely yours, and does not look like your competitors, will help bring in new business.
3. Decrease traditional advertising expenses
The best web design for landscapers will include SEO, or search engine optimization, that pushes your website to the top of search results. This means you are getting online exposure and connecting with potential new customers, which makes traditional advertising methods unnecessary.
Investing money in developing your website's design and SEO is much smarter than buying an expensive TV or newspaper ad. You will get a long-term boost in online marketing and you will have something of worth to show new customers. Traditional media ads, on the other hand, are fleeting and offer no long-term benefits.
Marketing your landscaping business with a website can decrease your advertising expenses, and increase your exposure to those who are now going online to do research and find businesses to work with. Now that a larger majority of people are using the web to find information, a great design coupled with SEO gives you the opportunity to get right in front of your potential customers at the right place and right time.
4. Establish your company's professionalism
"You never get a second chance to make a first impression," goes the old saying, and that's very true on the web. If you have a text-heavy site where contact information is not easy to locate, that creates a bad first impression. However, if you have a well-designed website with photos of the beautiful landscaping work your company has done, and an easy way to get in touch with you, that makes a terrific first impression on a customer.
You can use smart design techniques to reflect the professionalism and attention to detail of your landscaping company. Landscaping is a very visual service, and the more you can show what you have done in the past, the better your chances of getting hired in the future.
Additionally, if you can offer your potential customers multiple ways to get in touch with you, from easy-to-locate contact information to a contact form to social media channels, this will increase your professionalism even further. Visitors absolutely appreciate transparency, and posting your contact information right on your website is a big part of this.
5. Improve lead generation
Lead generation, or getting potential customers to ask about your products or sign up for a newsletter or other service, is the goal of any good website. A smartly designed site can greatly increase your lead generation.
This is in part because of SEO, which will lead to more traffic from search engines. But it's also because a good website reflects well on your company. People look for professionalism and reliability whenever they hire someone to perform a service. A sleek website with up-to-date content shows your business is professional and reliable.
We don't want to tell you about the work we do, we want to SHOW you.
View Our Portfolio

We've built over
Websites
in a variety of industries.
How to create a stunning landscape website design
Whether you're building your landscape website in-house or partnering with a web design agency, you want to know how to create an attractive, results-driven design. That way, you'll know what requirements to set and feedback to provide for the project.
Get started with your landscape web design by following these five tips:
Build your landscape website as responsive
More than 50% of the world's Internet traffic comes from mobile devices.
Why is that statistic important to landscaping web design? Smartphones, tablets, and desktops all display sites differently due to their different screen sizes. Websites don't adapt to screen sizes automatically, which can lead to frustrating user experiences.
They need responsive design.
Responsive design ensures your site adapts to screen sizes automatically. Whether someone visits your landscaping company's website on a smartphone, tablet, laptop, or desktop, they will have a smooth browsing experience, which increases their chances of contacting your business.
For perspective, 67% of users are more likely to buy from a company with a mobile-friendly or responsive site. Build a non-responsive website, and your business will give away future clients to competitors.
Make a responsive site a requirement in your landscaping web design plan.
Optimize your landscape website for search
How do you find information, products, services, and companies? With Google, right?
Search engines play a critical role in how people research, shop, and buy, which is why it's vital to build and optimize your site according to search engine optimization (SEO) best practices. With SEO, you can help your website appear near the top of search results on Google and other search engines.
A higher ranking or position in search results translates to more:
Traffic
Leads
Sales
Studies prove that most users click on the top-ranking pages in search results. The first three search results, for example, earn 75% of all clicks. In comparison, the second page only gets six percent of clicks.
An attractive website isn't enough to get your business noticed. You need to optimize your site too.
Optimizing your website for SEO requires a range of tasks. All these to-dos, however, focus on making your site friendly to search engines and users. Creating helpful and informative content, for example, is a big part of SEO.
If you want to ensure that your landscaping web design includes SEO, partner with an SEO and web design agency, like WebFX. With our dual focus, we can create an attractive site for your business, plus optimize it for search.
Prioritize your landscape website's speed
Speed also matters in landscape website design.
A fast site improves not only your user experience but also your SEO. With a better user experience and site optimization, your business can rank higher in search results and book more landscaping services, which means more revenue for you.
For perspective on how much page speed matters, a recent study found that 53% of users will leave a site that doesn't load in three seconds. Not to mention, websites that increase their speed by one second can increase their conversions by up to seven seconds.
While you can improve your page speed later with page speed optimization services, it's not a cost-effective strategy if you're investing in landscape web design or redesign. Instead, work with an agency, like WebFX, that incorporates page speed into their designs.
Secure your landscape website with HTTPS
Even if your business doesn't accept online payments, a secure site is essential.
Search engines and users rely on HTTPS to gauge a site's trustworthiness. Websites that don't have an SSL certification, which grants HTTPS status, appear untrustworthy because they generate browser security alerts and don't feature the padlock symbol that's become synonymous with safety.
Whether you create your website in-house or with a web design agency, ensure the purchase and set up of an SSL certificate. If you're redesigning your site, your agency will also need to set up the appropriate redirects — which is another reason to partner with an SEO and web design agency.
Make your landscape website's design consistent
A consistent design also matters to landscaping web design. If you create a brand-new design for every page on your website, it'll make visitors feel lost. Keep them focused on your business by using templates for different site sections.
For example, your landscaping service pages should follow an identical layout.
You can also create a predictable layout for website visitors with your navigation bar. Across your site, your navigation bar can feature the same design and pages, which makes it easy for people to navigate your website.
Why is landscaping web design important?
In the past, when someone wanted to find a landscaping business, they may have consulted the phone book, asked a friend or fellow business owner for a recommendation, or listened to radio or television advertisements. But things have changed over the last few years.
Now, if someone wants to find a reliable landscaper to work with, they'll do the research themselves. That research usually starts with an online search. They'll go online and do a search to see what businesses are in their area, or read reviews of local landscaping businesses on Yelp or Google. Then they'll visit the websites of those businesses.
It's at that point that your website design becomes crucial. In the past, your advertisements or reputation among community members was the first impression you made on potential customers. But now, it's your website. And if your website looks out-of-date, doesn't respond the way it should, or is difficult to navigate, that's the impression potential customers will have of your business, too.
Do you want potential customers to think your business is out of touch or difficult to work with? Definitely not! That's why it's so important to have a website that is modern, responsive, and beautiful: because it reflects well on your business.
Launch your site with landscape web design services
We hope you have been helped by our tips for landscape website design. Keep in mind that these are just a few suggestions you can use to improve your site — there are many ways you can make your landscape web design better, so don't be afraid to experiment!
If you're not sure where you're going to find the time to improve your website, we can help.
As a leading web design firm with more than 1020 satisfied customers, WebFX specializes in helping businesses like yours find success online. Whether you need a new website in 30 days or a redesigned site, we can help you bring in more leads and grow your business using landscaper web design.
Contact us online or by phone today (at 888-601-5359) to talk to one of our strategists about a free, no-obligation quote for your landscaping website's design. You can also get an instant estimate with our web design calculator — give it a try!
Earn a 20% greater ROI with WebFX