An organization's ability to generate monthly revenue often depends on the rate at which it can acquire new customers. Finding and landing new clients can be very challenging, but the current economic climate, increasing competition, and lower barriers to entry in many industries have created a brutal market.
That's where a lead generation funnel comes into play. It's an ideal approach for finding new prospects and enhancing the pipeline to provide superior service to existing clients. On top of that, it facilitates tracking the client journey from the first point of contact to the final point of sale.
But what is a lead generation funnel, and how do you create one for your business? Read on to find out.
Here's what we'll cover in this post:
Before we start, sign up for our newsletter and get the inside scoop on making your digital marketing campaigns a smashing success.
What is a lead generation funnel?
A lead generation funnel (or lead funnel) is a methodical framework for generating leads and efficiently guiding them through the sales process. It's made up of steps to move potential customers along the various stages of the buying cycle, from initial inquiry to purchase.
Why is a lead generation funnel important for your business?
A lead generation funnel is like a road map for your business, pointing out the best ways to generate leads, build connections, and increase sales and marketing efforts. If your business obtains a significant number of leads, more of them will likely convert into paying clients with an effective lead funnel.
It's the most useful method for ensuring that a reliable procedure exists for attracting leads and converting them into paying consumers. It can also improve your company's return on investment (ROI) by guiding potential customers to the most suitable salesperson and offering.
Here are some of the benefits of lead generation funnels for your company:
Simple, optimizable metrics: With a consistent lead funnel in place, your sales managers can quickly identify the "when," "where," and "why" behind each closed and failed sale. By doing so, you will be able to identify weak points in your sales process and optimize key performance indicators (KPIs).
Potential for greater efficacy: It encourages sales continuity, so you don't have to start from scratch every time a new prospect enters your lead generation pipeline. Your sales process will reliably direct your staff and potential customers.
Stable, reliable revenue: Every company, no matter how large or small, has the same overarching objective — consistent and dependable income. A consistent lead generation funnel provides careful metric management you can use to anticipate your sales cycle time and your conversion rate.
When you set up a well-oiled lead generation pipeline, you can rest assured that your procedures and prospects' experiences will be uniform.
3 stages of a lead funnel
Here are the three stages in the lead generation funnel that describe a potential customer's journey toward purchasing from your company:
1. Top of the Funnel (TOFU) — awareness stage
When a potential customer first hears about your company, they are at the top of the lead funnel. Your goal at this stage is to raise brand awareness and pique their curiosity. As a first step, you can demonstrate your expertise by addressing a specific problem that your target audience is facing.
At this point, you want to refrain from making overt sales attempts to prospects to not drive them out of your lead generation funnel. Leads will be more open to arranging inquiry sessions and demos if you focus the TOFU on providing real value.
The best way to go about this stage is to provide content that directly solves the problems faced by your target audience. To draw in and keep the attention of potential consumers, you can make blogs, videos, ebooks, and webinars.
You can also utilize social media to look for ways to provide unique insight into hot topics and positively impact the people you serve. The most valuable aspect of TOFU content is its ability to filter out unlikely and disinterested visitors, leaving only those with a higher likelihood of converting.
2. Middle of the Funnel (MOFU) — consideration stage
As the buyer's journey progresses, the next step is thought and deliberation. Your prospects now recognize the severity of their issues and are actively looking for potential solutions.
At this stage of the lead generation funnel, you want to dispel any doubts or reservations the prospect may have before reaching out to your business.
The MOFU is where you qualify and nurture leads by establishing your authority in the industry and responding to questions about your products and services. You must provide information readers can use in their research and decision-making.
Your lead nurturing strategy should center on material that covers all of your prospects' possible next steps, from direct rivals to do-it-yourself possibilities and everything in between. Useful MOFU content includes comparison guides, how-to manuals, and case studies.
In addition, maintaining MOFU leads requires a delicate balance. You must discover a way to inform and interest potential customers without overwhelming them with sales pitches.
3. Bottom of the Funnel (BOFU) — decision stage
BOFU is the final stage of the lead funnel. At this point, your visitors have transitioned to qualified leads and are ready to purchase a product or service. This is where you start making the hard sell.
You can provide resources such as product demos, case studies, and comparative pricing to sway customers in the direction of purchasing from your company.
Lead generation funnel process
A user discovers your brand
The user then clicks on your call to action (CTA) buttons
The user sees your offer
The user receives the offer
1. A user discovers your brand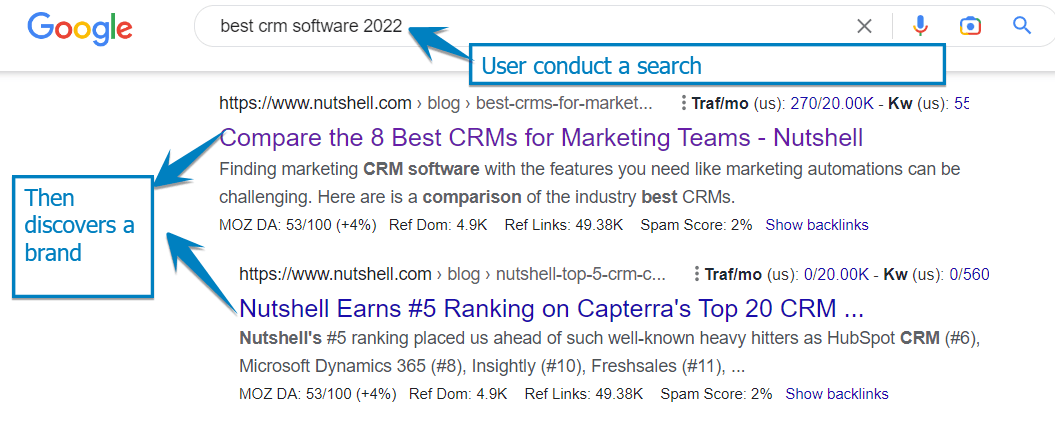 User first learns about your company when they conduct a web search and come across your website, blog, or social networking page. So, you must ensure that you have the proper channels for your business.
2. The user then clicks on your call to action (CTA) buttons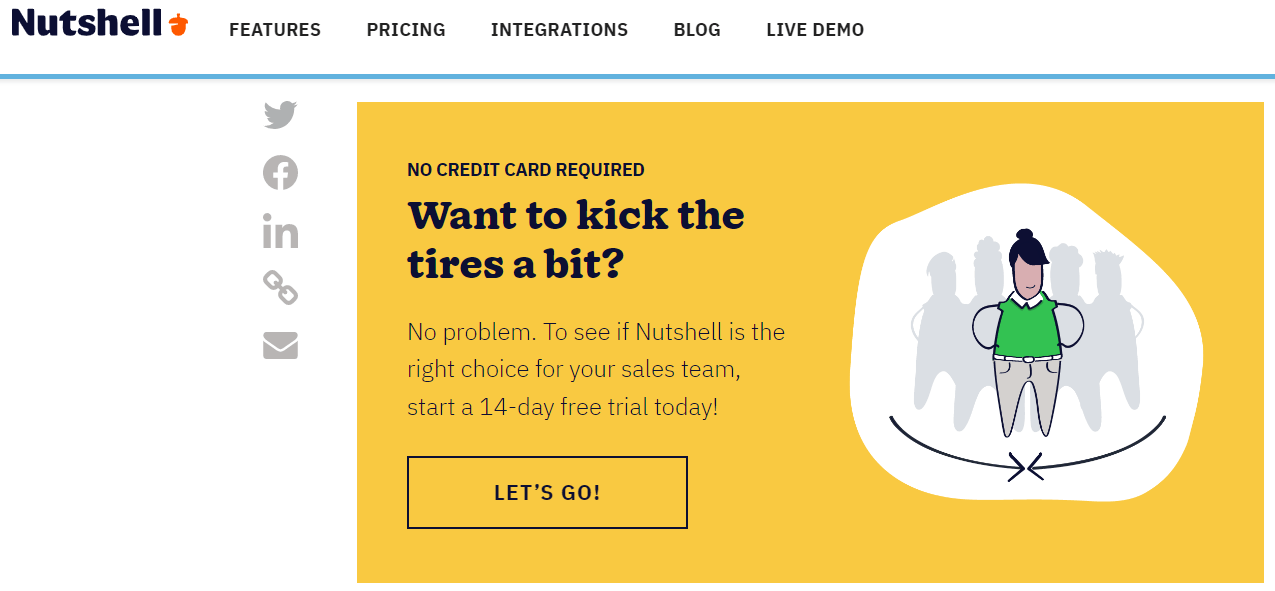 If they like what they see, a visitor will take the next step of clicking your call to action button (CTA). It might be a picture, a button, or a brief note. Always maintain brevity and use terminology that is easy to understand, for instance, "Buy Now" or "Contact Us."
Visitors who respond to your CTA move down the funnel. Your CTAs can redirect them to your online store, website, or inbox.
3. The user sees your offer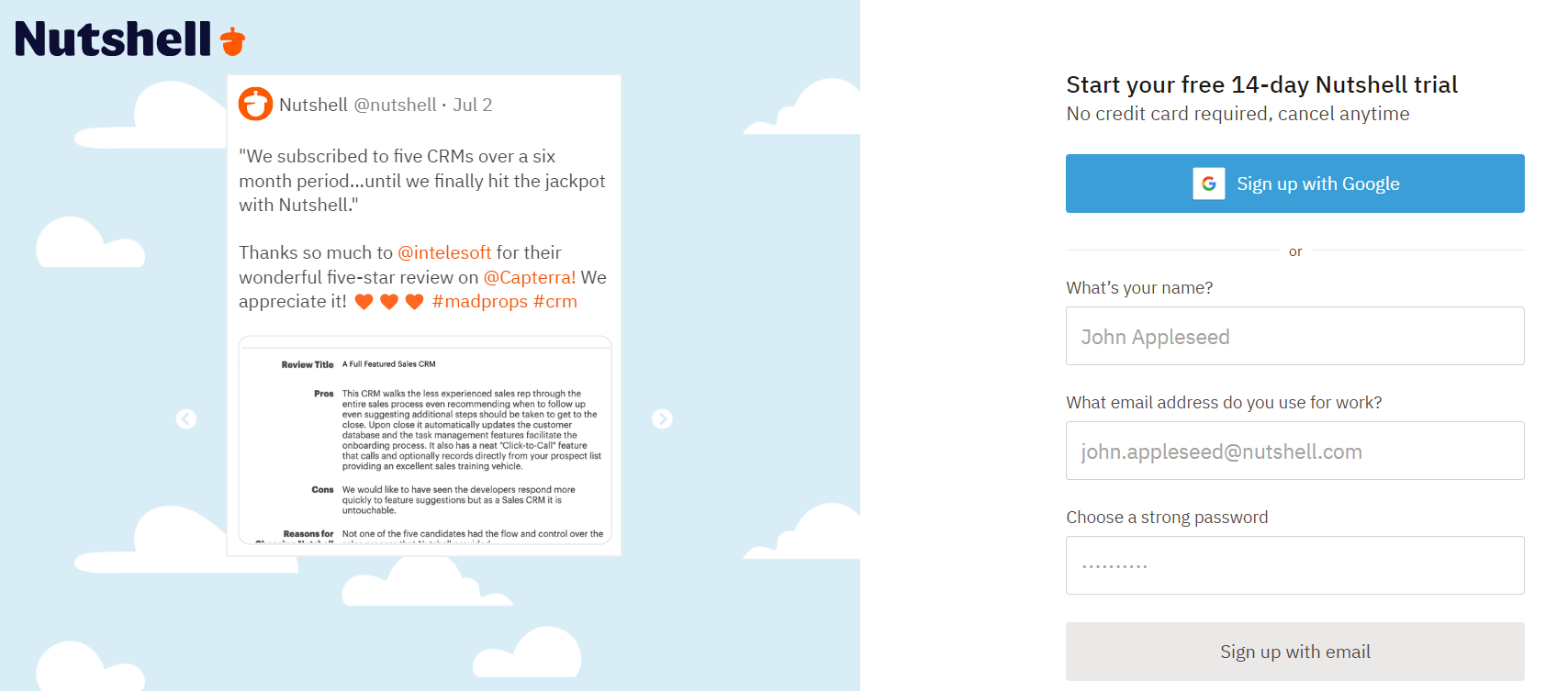 After clicking your CTA, they should land on a relevant webpage. This is the landing page you created to gather contact information from potential customers.
Your offer must be compelling enough for the visitor to give you their contact information. For example, you can host a giveaway or hold a contest in exchange for email addresses.
4. The user receives the offer
Finally, your site visitor claims the incentive by filling out a form. It might be as simple as a name or email address or a phone number. When users submit their contact information using the form, they become potential new leads.
How to build a lead generation funnel for your business
Create a roadmap of your customer's journey
Produce original, valuable content
Use various online channels to drive users to your lead generation pipeline
Collect potential customers' contact information
Nurture leads to earn more sales
1. Create a roadmap of your customer's journey
Creating a customer journey roadmap is the first step in developing a lead generation funnel and knowing how your potential customers interact with your brand at every stage. You'll be able to pinpoint the exact stage at which potential clients lose interest and take corrective action.
You can also use this map to identify areas where more consumer interaction will benefit your business by raising brand recognition, generating leads, and strengthening existing relationships.
You can use Google Analytics to monitor your website and sales channels for actionable insights. It's best to check out metrics like the number of visitors, how long they stayed on your site, how many emails were opened, and how many links they clicked.
2. Produce original, valuable content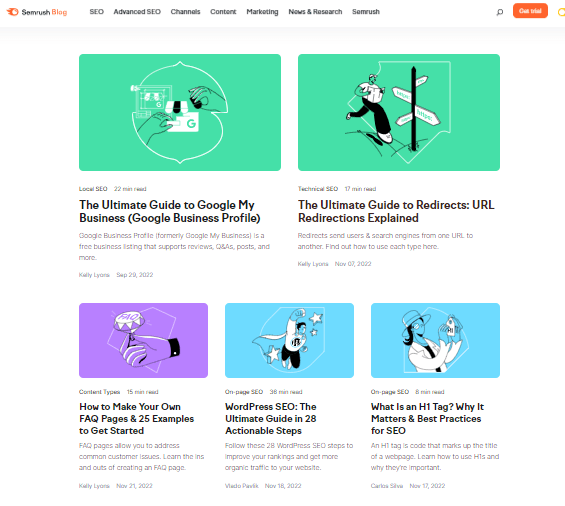 Content marketing is one of the best methods to build brand recognition and improve lead generation efforts. After mapping out the customer journey, your next task is to produce compelling, high-quality content that appeals to your target market.
To avoid oversaturating the market with the same content, you must produce much fresh material. The best strategy is to research your rivals' publications and content, then make an improved version.
Here are two best practices for creating content that provides value to your business and its visitors.
Use search engine optimization (SEO) practices: Create SEO-friendly content to make it easier for your target audience to find your business on search engines (Google, Bing, or Yahoo). This practice entails utilizing internal linking, header tags, and structured data in your online content.
Develop material for each lead generation funnel stage: You can create blog posts, social media content, and YouTube videos for the TOFU content. In the MOFU, you can provide downloadable material like ebooks, special reports, and case studies. Finally, people at the bottom of the lead generation funnel can jump and become paying customers with free trials and special discounts.
The key is ensuring you have material ready for potential customers at every juncture. The more value your content provides visitors, the greater your competitive advantage.
3. Use various online channels to drive users to your lead generation pipeline
Now that your content is ready, it's time to start attracting readers to your newly published works of genius. The key is locating appropriate venues for promoting your business. It's best to use your buyer personas as a guide to select the most effective channels for reaching your target audience.
You can use the following channels to attract prospects to your lead funnel:
Always do your homework to find out which social media sites and search engines your target audience frequents.
4. Collect potential customers' contact information
Now that you have people coming into your lead generation funnel, your next step should be gathering their contact details. You can use lead capture forms to accomplish this.
For instance, you can collect email addresses on your website by integrating a newsletter sign-up form, a pop-up, or an exit intent. You can also add in-depth forms to landing pages and lead magnets to gather information such as names, phone numbers, and other demographic details to use later in the lead nurturing process.
There are many strategies to increase the number of quality leads entering your lead generation pipeline. Still, if you see that your forms are gathering dust instead of responses, you may want to re-evaluate the value of your offer. Remember step three of the lead funnel process?
If the expected value of the possible reward does not meet or surpass the value prospects place on their privacy, it is unlikely that they will divulge even an email address, much less any other private information.
5. Nurture leads to earn more sales
Now that you have captured a visitor's contact details, you have a new lead. This is where you begin the lead nurturing process.
This process might begin with something as simple as calling them to discuss your products or services in more detail or an email with a link to download the offered manual.
You can also continue sending them messages, like launching an email drip campaign, to stay in touch with leads and provide them with more information about your products or services to encourage them to make a purchase.
You should always attempt to be at the forefront of your prospects' minds when they engage in your lead generation efforts.
Furthermore, five-minute follow-ups have a 21 times higher success rate than one-hour ones.
How to monitor your lead funnel's performance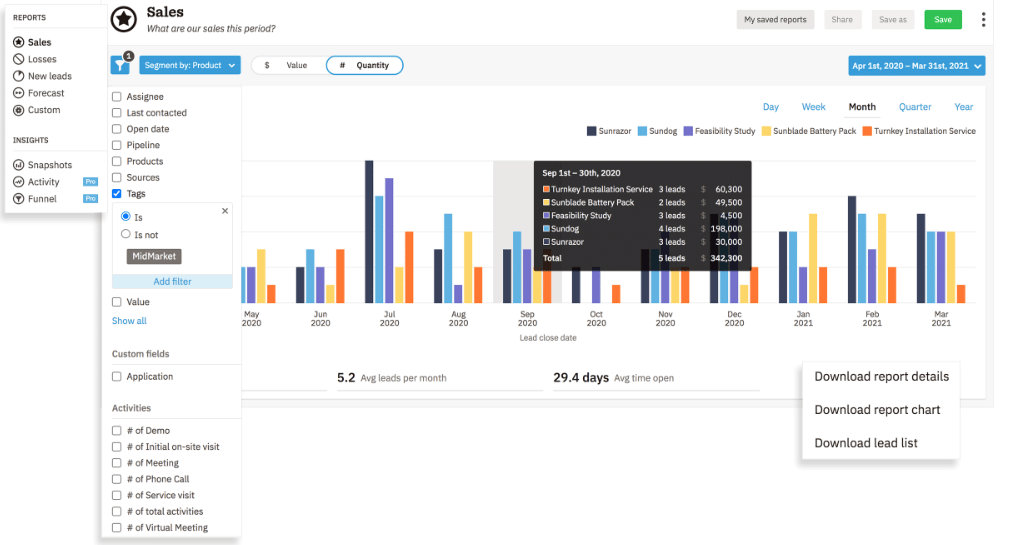 Now that you have a functional lead generation funnel, you can begin measuring its effectiveness by collecting and analyzing data to determine which aspects are successful and require improvement and the ROI of your efforts.
The most convenient method is using a customer relationship management (CRM) system like Nutshell to keep tabs on potential customers' interests. To help you collect contact information from potential clients, this CRM offers lead capture forms that you can embed anywhere on your website.
It also lets you track potential customers as they move through the buying process to see which of your marketing initiatives are most successful.
Nutshell is best used with MarketingCloudFX, a revenue acceleration software that helps businesses increase sales and profits by streamlining ROI monitoring, strategic planning, and revenue generation.
The information you obtain from these massive data sets will help you improve your marketing efforts, generate more leads, and ultimately close more deals.
Refine your lead generation funnel for more leads and revenue growth
Do leads slip between the cracks of your lead generation funnel? We're here to assist you in making the necessary repairs and closing those gaps, so you can start bringing in more business.
Check out our lead generation services online, or call us at 888-601-5359 to speak with a strategist.
WebFX Careers
Join our mission to provide industry-leading digital marketing services to businesses around the globe - all while building your personal knowledge and growing as an individual.