Earn, Nurture, and Convert More Leads With a Top Lead Generation Agency
Lead generation powers your business-to-business (B2B) company, which is why partnering with an experienced, top lead generation agency is critical. At WebFX, we provide a turnkey lead generation solution, helping you attract, nurture, and convert leads through digital marketing strategies like search engine optimization (SEO), email marketing, and account-based marketing (ABM). Start attracting and converting more leads by calling us at 888-601-5359 today!



Generate qualified leads with a trusted lead generation agency
Powering your lead generation strategy with the experience of a trusted lead gen agency like WebFX allows your business to attract, nurture, and convert qualified leads that offer your company the best long-term value.
At WebFX, our lead generation experts develop custom lead generation plans that help your business get the leads you want using digital marketing strategies like SEO, content marketing, email marketing, and account-based marketing (ABM), which target leads in every stage of the buying funnel.
With more than 6.3 million leads generated in the past five years for our clients, our B2B lead generation agency delivers results. We don't focus on vanity metrics but on the metrics that matter to your bottom line and overall growth, like leads generated, conversion rates, and more.
Learn how our lead generation services and our award-winning team can help your business improve its lead generation efforts by contacting us online or calling us at 888-601-5359 for a custom lead generation proposal!
[Video] WebFX, Lead Generation, and You
Hear from real WebFX clients about their experiences working with our lead generation agency. Plus, learn why our lead gen agency maintains a client retention rate of 91% — and why our client recommendation score continues to beat the nationwide average by 488%.
How our lead generation firm generates leads
For many businesses, lead generation is not only challenging but also expensive. That's why our lead generation firm uses digital marketing to generate qualified leads. With online marketing, lead generation not only becomes easier but also more cost-effective.
A few examples of the digital marketing strategies we use include:
SEO
With SEO, our lead gen agency helps your business appear and rank at the top of search results for searches relevant to your industry, company, and target lead. A manufacturing business, for example, may target searches like, "hose fittings manufacturer" or "custom pipe fittings manufacturer."
SEO matters to lead generation because most business buyers rely on search to research products and brands. More than 70% of business buyers, for example, start their product research using a search engine like Google or Bing.
Our B2B lead generation agency helps you reach these buyers through our SEO services.
PPC
Pay-per-click (PPC) advertising is an aggressive, yet cost-effective lead generation strategy that many companies use. With PPC, your business launches advertisements targeted towards your ideal lead. These ads appear on search engines and trusted websites.
PPC maintains an impressive return on investment (ROI) of $2 for every $1 spent because of its pricing model. Unlike traditional advertising, which often requires upfront payment, PPC only requires payment when someone clicks on your ads. Since you set a PPC budget, you also prevent overspending.
As your lead generation firm, we help your company develop a competitive PPC strategy. With targeted campaigns, your business can reach the most qualified and valuable leads instantly, which amplifies the ROI and value of PPC.
Content marketing
Content marketing serves a critical, long-term role in lead generation.
With content marketing, your business can create and publish evergreen content that generates high-value leads for your company continually — even years after publishing the blog post, guide, or article on your website.
When you make WebFX your lead generation partner, you can trust our team of lead generation experts, copywriters, and editors to produce relevant and accurate content that targets leads in every stage of the funnel.
BROWSE CONTENT MARKETING PLANS
ABM
ABM offers your business a hyper-targeted and super-effective solution to lead generation.
Using ABM, your company can target specific accounts and market yourself to them through strategies like social media advertising, email marketing, PPC advertising, and more. Plus, with our lead generation agency, you get call and lead tracking to measure the direct performance of your campaign.
Take advantage of ABM with our lead gen agency and start signing your industry's dream clients.
Email marketing
Email marketing is one of the most effective lead generation and lead nurturing strategies. With tactics like segmentation, personalization, and more, your company can make the most of email marketing when it comes to lead generation and lead nurturing.
Start earning email marketing's impressive ROI ($44 for every $1) by working with our lead gen agency.
Contact us online to learn more about the lead generation strategies we offer!
How our lead generation company measures client success
At WebFX, our lead generation company measures our clients' successes by looking at the metrics that not only matter to your business but also impact your business. These metrics can include leads generated, conversion rates, monthly sales, and more.
In MarketingCloudFX, our client-exclusive marketing software, we help your team monitor and track these metrics too. With MarketingCloudFX, for example, you can see the leads generated from different strategies, as well as the total ROI from online marketing.
As your B2B lead generation agency, we have the simple goal of helping your company achieve real, measurable results, like leads, sales, and revenue. We want to help your business accomplish those goals, as well as bigger ones, like growing your in-house team, product offerings, and more.
Ready to Grow? Get your FREE Quote Today!
We measure our success by how much we WOW our clients.
What is lead generation?
Before we get into more details about working with a lead generation agency, it's important to define lead generation and understand how it affects your company.
Leads keep your business alive. Without a steady stream of leads, your company won't say afloat.
In short, lead generation is the process of identifying and cultivating potential customers, so they purchase and remain loyal customers.
The goal of lead generation is to entice your target audience to learn more about your products and services and ultimately purchase.
When you see an increase in leads, sales, and revenue, you'll know your lead generation strategy is working.
Unmatched Services
Net Promoter Score is the leading metric for customer satisfaction.
WebFX clients score 394% higher than the industry average.

83
How can a lead generation agency help your business?
You could implement a lead generation strategy on your own, but it's a much better choice to hire a lead generation agency to craft the perfect campaign for you.

There are a few reasons why hiring a lead generation marketing agency is better than DIY lead gen:
They have access to software that can turbocharge your lead generation campaign
They have a team of experts working together to craft a custom, cutting-edge lead gen strategy
They know how to optimize campaigns to drive the best ROI
They can save you time and money
The main reason? A lead generation agency can turn your company around — especially if you're not satisfied with your sales or revenue.
What can a lead generation agency do for your company?
A lead generation agency can help you drive leads for your company, but how do leads affect your company as a whole?
Keep reading to learn five incredible benefits a lead generation agency can provide your business.
1. They can help you increase revenue YoY
If you're not happy with your bottom line, an online lead generation agency can help.
When you work with an agency, they know their stuff. They've likely been in the business for a while and have worked on numerous campaigns they can draw experience from.
They know what works, and they know how to put together a campaign specific to your industry to drive the leads that increase your company's bottom line.
By improving your lead generation strategy, you'll be able to attract and convert more interested customers.
2. They can suggest other digital marketing strategies
When you work with an online lead generation agency that offers a laundry list of other digital marketing services, you've hit the jackpot.
Lead generation isn't a single strategy — it involves a lot of digital marketing tactics that work together to generate ideal leads for your company.
For example, if you operate a construction company and want to get more construction leads, your agency may recommend several strategies to help achieve your goals. They may suggest SEO, for instance, in addition to a PPC campaign.
That said, it's important to work with a lead generation marketing agency since they have experience with tons of other digital marketing strategies that can work together to drive astronomical results for your company.
3. They can unite your digital marketing efforts
Not only do full-service lead generation companies offer a full list of digital marketing strategies, but they also know how to make campaigns work together.
For example, your lead generation consultant won't simply implement an SEO strategy and let it do its job. They'll likely suggest other digital marketing strategies that work well with SEO to increase your lead generation's effectiveness.
4. They can implement everything for you
If you're worried about implementation, your lead generation agency will take care of everything for you. When you hire an agency, you won't have to lift a finger when it comes to your campaign.
Agencies are fully staffed with lead generation specialists that know how to implement your lead generation services to make them work to their fullest potential.
5. They can monitor your success
If you have a strategy in place already but aren't monitoring it regularly, it's likely a waste of your time. This might sound harsh, but it's true.
Let's say you bake cookies once a week, but you never taste them. Instead, you just hand them off to your coworkers. They might say the cookies are good, but if you've never tried them, you won't know how you can improve your recipe.
The same goes for your lead generation campaign.
If you don't monitor and test the results, you'll never know how you can improve. This can lead to a stagnant campaign that doesn't drive results for your company.
But when you work with a lead generation agency, you can rest assured that they have the software available to monitor and test your efforts to ensure that your campaign is driving as many leads as possible.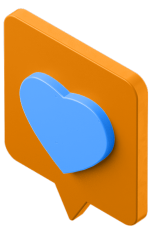 WebFX has helped us expand our digital footprint not only in Central PA and the mid-Atlantic, but also throughout the Continental U.S.
3 result-driving lead generation services
Choosing a lead generation marketing agency that offers comprehensive lead generation services will help you get the best return on your investment.
Here are some popular lead gen services that top lead generation agencies offer:
1. SEO
SEO is one of the most effective lead generation tactics because it allows you to meet qualified leads at the top of online search results.
First, it's important to understand what SEO is, though. SEO involves improving your website so that it ranks at the top of search engine results pages (SERPS).
The goal of lead generation is to attract the right users to your website at the right time (when they're ready to purchase), and SEO helps you do just that.
When you opt for SEO as a lead generation service, you're taking a crucial step toward making your website visible to more qualified leads.
You can have top-notch products and a beautifully designed website, but you won't generate any leads if nobody can find your site.
Opting for a lead generation strategy like SEO helps you connect with your audience and convert more leads.
SEO is a lead generation machine. Find out how SEO services from a top-rated lead generation agency can grow your business.
Click here to learn more about SEO!
2. PPC advertising
The best lead generation agencies also offer PPC advertising management services.
PPC allows you to meet your audience right where they are since your paid ads only show up when a user triggers them with the keyword that the specific ad targets.
If your keyword research shows that your target audience searches "plumber near me" most often, you can target that keyword with your paid ad.

Paid ads are a great lead generation strategy because when users click them, they'll arrive on a landing page that entices them to purchase your product.
PPC landing pages should have everything users need to convert like:
Product images
Color and size options
Ingredients or materials used
Measurements and specs
Price
Customer reviews
Link or option to purchase
Your PPC landing pages should give visitors all the information they need to decide whether or not the product is right for them and include calls to action (CTAs) to purchase.
Even if the visitor isn't ready to purchase, you'll still benefit from increased brand awareness and site traffic.
There's a lot more to know about PPC, so if you'd like to learn more, click the button below!
Click here to learn more about PPC!
3. Content marketing
Content marketing is crucial to a great lead generation plan because, without it, Google won't have anything to rank in search results.

Not only that, but great content can also:
Inform site visitors about topics of interest in your industry
Demonstrate your expertise
Explain your products and services to potential customers
Help you rank highly in SERPs by targeting top keywords
Act as shareable material for social profiles, emails, and more, which can generate even more leads
With content, you can generate leads in a variety of ways and they're all equally important.
For example, when you create informative content, you can generate leads by positioning yourself as an industry leader. Customers will always want to buy from companies who know their stuff.
Further, when you explain your products and services to your customers, they'll better understand what you have to offer, and be able to decide if it fits their needs.
When you create great content that targets important keywords, you'll also have a better chance at ranking highly in SERPs, which we talked about in our SEO section. This is a vital part of your lead generation strategy.
Lastly, when you create content, you'll be able to share it on social media platforms like Facebook, Twitter, and LinkedIn, and even cross-market by adding your content to emails, which can help you generate even more leads.
Of course, there's more to content marketing than meets the eye, so click the button below to learn more!
Click here to learn more about content marketing!
How to choose the right lead generation marketing agency for your business
With so many lead generation agencies out there, how do you know which one is right for you?
Read on for some tips.

1. Do plenty of research
If you want to find the perfect lead generation agency, you'll need to do your research.
Here are some questions you should seek to answer during your search:
How long have they been in business?
What industries do they serve?
Where are they located?
How much do they charge for their services in comparison to other agencies?
Can you talk to a real person when you call on the phone?
Do they publish their pricing online?
Are they a full-service digital marketing agency?
Do they have good reviews?
Do they have a lot of positive testimonials?
The answers to all of these questions can help you decide if an agency is the right fit for your business.
2. Don't settle for the first, or second, or third agency
Just because you find three agencies that look "okay," don't settle.
If you're not over the moon about the lead generation agencies you're researching, wait until one comes along that makes you feel 100% comfortable.
Keep in mind, choosing the right lead generation agency can make or break your ability to earn more leads, sales, and revenue.
3. Make sure they fit your budget
Budget is an extremely important part of selecting an online lead generation agency. You should start your search by setting a budget and sticking to it.
If you overspend in one area, it can quickly snowball and cause your finances to go downhill. You should never count on the leads that an agency can drive for you to earn back what you overspent.
There is an agency out there for everyone, and you should be able to find one that offers exactly what you're looking for within your price range.
4. Determine how long they've been in business
You'll want to search for a lead generation marketing agency that's been in business for at least a decade.
When you find an agency that's been in business for 10+ years, you know that they've been able to serve tons of clients, and more importantly, drive results for them.
If they weren't creating great lead generation campaigns for their clients, it's unlikely that they'd be in business for that long.
WebFX is a top lead generation agency with an incredible track record
WebFX is a lead generation agency that has been providing amazing results for clients for over a decade. Our favorite result? We've generated over 6.3 million leads for clients in the last five years alone.
If you want to drive leads with WebFX, we can't wait to talk to you. We serve a wide variety of industries from credit services to property management and everything in between.
We know it's important that your company drives leads, and we're here to help.
To learn more about our full suite of digital marketing services, feel free to contact us online, or give us a call at 888-601-5359!