Your Guide to Local B2B SEO: What It Is and How It Works
Looking to grow your business-to-business (B2B) company locally? Try local search engine optimization (SEO)! Learn how to use local SEO for your B2B to attract more foot traffic, leads, and sales in this guide. Keep reading to start building your local B2B SEO strategy!
B2B
The B2B Local SEO Agency That Drives Conversions Local search engine optimization (SEO) is one of the most reliable digital marketing tactics your business-to-business (B2B) company can use. But you may not want to handle it on your own. That's […]
What is local SEO for B2B companies?
Local business-to-business (B2B) search engine optimization (SEO) is a strategy used by B2B businesses to increase their visibility to potential customers in their area. Similar to local business-to-consumer (B2C) SEO, SEO for B2Bs targets companies near your physical location to gain more local customers.
Why is local B2B SEO important?
If you're not doing local SEO for your B2B business, you're missing out on a significant amount of customers. Local SEO for B2B companies increases your ability to drive traffic to your business by targeting the audience in your neighborhood.
Optimizing your business for local searches requires many of the same techniques as national SEO, so while you're expanding your local reach, you'll also get the benefit of improving your overall SEO strategy.
Local search marketing will increase traffic to your website, and on-page local SEO strategies will help those visitors take the next step to become customers, either on your website or by visiting your store in person.
Internet searchers have come to expect Google to display local results with zero prompting. You've probably performed many local searches without even realizing it.
Most local searches display a short list of the closest locations, their hours of operation, and a link to their website. This is called Google's local 3-pack. Most users find what they're looking for in the top results here, so you want to ensure your business gets prominently displayed in the 3-pack.
How to optimize for local B2B SEO
Capture more qualified traffic from local searches with these tips for how to optimize for B2B local SEO:
Determine if your business is eligible for Google's Local SEO
Google has plenty of opportunities for local businesses to take advantage of, but you have to make sure that you meet their guidelines first. Essentially, Google wants to make sure that you have a physical location where you interact face-to-face with your customers.
Google Business Profile has a couple of thousand categories that your business can fall under, and roughly half of them apply to B2B companies. Decide which B2B category your business fits into and use it to set up your Google Business Profile.
Optimize your business listings and Google Business Profiles
Make sure all the online information about your business is accurate and up-to-date.
There are tons of local business directories on the Internet that have information about your company. It's important to claim your listings and ensure that your address, phone number, photos, hours of operation, and more are correct.
Some directories let you include a link back to your website, so these should not point to an outdated version of your website.
All these listings are also known as citations. Citations are a great signal to Google that your business is popular in your area, so the more accurate citations you have, the more likely Google is to display your website in its top local results.
Update your locations' NAP information
Going hand-in-hand with your business listings is verifying your NAP information — name, address, and phone number. This information should be consistent across all your listings online.
You want to make sure that your customers — and Google — can reach you no matter where they discover your business online.
If you have multiple locations, make sure you have unique entries for each location. Failing to differentiate between two locations can lead to confusion about addresses and phone numbers and can cause you to lose leads.
Make sure your website is mobile-friendly
Mobile traffic is a huge portion of local SEO traffic for B2B and B2C companies. Since people always have their phones with them, they can search while they're out and about. That's the perfect time for them to discover your business and come visit your location.
Current mobile SEO best practices are to use a mobile responsive website design. Responsive website designs automatically resize your website's content based on the size of the visitor's screen. This prevents issues like having text that is too tiny and hard to read on a smaller mobile screen.
Mobile users are even more likely than desktop users to leave a site if it doesn't load immediately, so site speed is another crucial element to get right.
Build connections with other local businesses and organizations
Becoming a familiar face in your local community can have a large impact on your business' success. People buy from companies they trust, and if other local business owners trust you, you're in a great position to make them your customers.
You can also use these connections to earn relevant links to your website. Your backlink profile is an important ranking factor in Google's algorithm, so getting quality links from other businesses in your area will boost your appearance to Google.
Engage with your reviews
Reviews may seem unimportant in the grand scheme of things, but they are critical resources for your customers as they go through the buying process.
Most customers like to know as much as they can about a product or service they are considering purchasing. Businesses are generally even more particular since they often purchase products in bulk.
Encourage your customers to leave reviews about their experience with your business. Make the link to leave a review easy to find and easily visible.
When customers do leave reviews, try to engage with them and respond in ways that will boost customer satisfaction, especially if the reviews are more negative. You want to build up your reputation as a business that cares and can be trusted to deliver a quality product and service.
Add relevant local content and keywords
B2B local search marketing is all about targeting specific locations in your content and keyword usage.
Create relevant content on your website that your local customers will find helpful. Make sure to fully describe your B2B offerings, especially if you are also a B2C business. Let your customers know what they can expect from you.
Local SEO uses lots of local keywords to align with customer search intent. For example, using specific location keywords like "near me" or the name of your city in your website's content should increase traffic to your website.
Don't forget to include these keywords in your page titles, meta descriptions, headings, and URL structures. Searchers are more likely to click on your result if it matches the exact wording they used.
Find what makes your business unique
Take a look at your local competitors. What do you have that they don't? Sometimes, the answer might be products or services. Perhaps you sell computers at a bulk discount while your competitor doesn't.
Often, there might be a quality differentiator like the fact that your business has weekend hours, and they don't. The goal is to show local customers why they should buy from you and not from another local competitor.
WebFX specializes in B2B client success.
Wheeler Machinery Co., saw 82% higher average time on site after partnering with WebFX for SEO, CRO, web design and development, and website content services.
See Case Study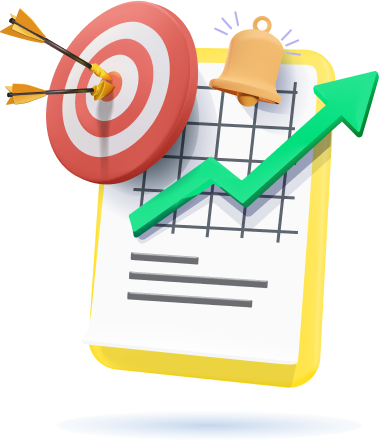 Explore more local SEO for B2B resources
Learn more about local SEO for B2Bs with these resources:
Optimize your B2B local search marketing presence
WebFX is here to help you improve your digital marketing strategy with local SEO for B2B companies. Our expert team can help your business to reach more local customers in your area. Request a free quote today or learn more about our local SEO services!