Voice Search SEO: 8 Ways to Optimize Your Site
Technology is ever-changing. Today, we can conduct online searches simply by speaking into Alexa or Siri. Some call it futuristic, others call it convenient. No matter how you look at it, voice search is something you must consider in your marketing campaign.
You're probably aware of search engine optimization (SEO) and how it can help your website rank higher in search engine results pages — allowing you to earn more website traffic and revenue. However, have you considered an SEO campaign for voice search?
With voice search increasing in popularity, voice search SEO is a must if you want to rank at the top of search results and bring high-quality traffic and leads to your website. Without an SEO campaign, it's unlikely that your site will appear in voice searches, so you could lose out on potential customers.
Especially since content that ranks at the top of search results is likely to also appear as a voice search answer. In fact, nearly 75% of the results you receive from a voice search ranks in the top three results for that specific query.
Keep reading to learn more about voice search and SEO, including how to optimize for voice search! If you're looking for an SEO company who can help your website rank highly and be featured in voice search results, contact WebFX today, or call us at 888-601-5359!
Voice search statistics
How popular is voice search anyway? Do most people use their smart phones to perform a voice search?
If you want to know more about voice search, check out these key statistics!
How to optimize for voice search in 8 steps
Though most SEO campaigns employ the same strategies, when you're optimizing for voice search, you have to consider a few different things to ensure your campaign's success.
Below, we'll look at eight ways you can optimize for voice search so that more customers can find you and your website online.
1. Think conversationally
When people conduct voice searches, they phrase questions differently.
For example, if someone is searching for a place to shop for kids' clothing, they might type a query like "kids clothing Harrisburg," whereas if they're using a voice search, they may state the same question like "where can I find kids clothing in Harrisburg?"
When you look at the two questions, you can see that the voice search version is longer, posed as a question, and is more conversational than the version that's typed into Google.
That means when you're optimizing your content for voice search, you have to think about how your audience would pose a question about your products and services, rather than targeting short, general keywords.
2. Think local
Mobile phones are a staple in our every-day routine, especially when we're on the go — we constantly use our phones to look for locations around us at any given time. That being said, it's not hard to believe that about 50% of local mobile searches lead to a store visit within one day's time.
That means that when you're optimizing your website for voice search, you should pay special attention to localized long-tail keywords. Include keywords that are more like phrases and be sure to include your location. For example, "chocolate chip cookies in center city Philadelphia."
This allows your website to rank for specific location queries while voice searchers are close to your location.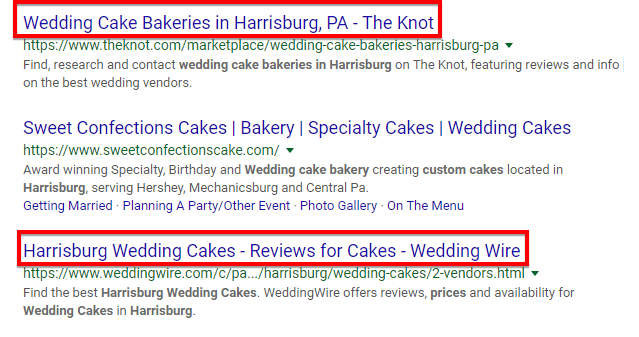 Not only does it boost traffic to your website, it also increases the likelihood that customers will visit your physical store location.
3. Optimize for position zero or the featured snippet
Featured snippets, or position zero results, have risen to popularity as more and more search results feature them.
A featured snippet is the result that appears in an answer box at the top of search results, and it displays an immediate answer to a question.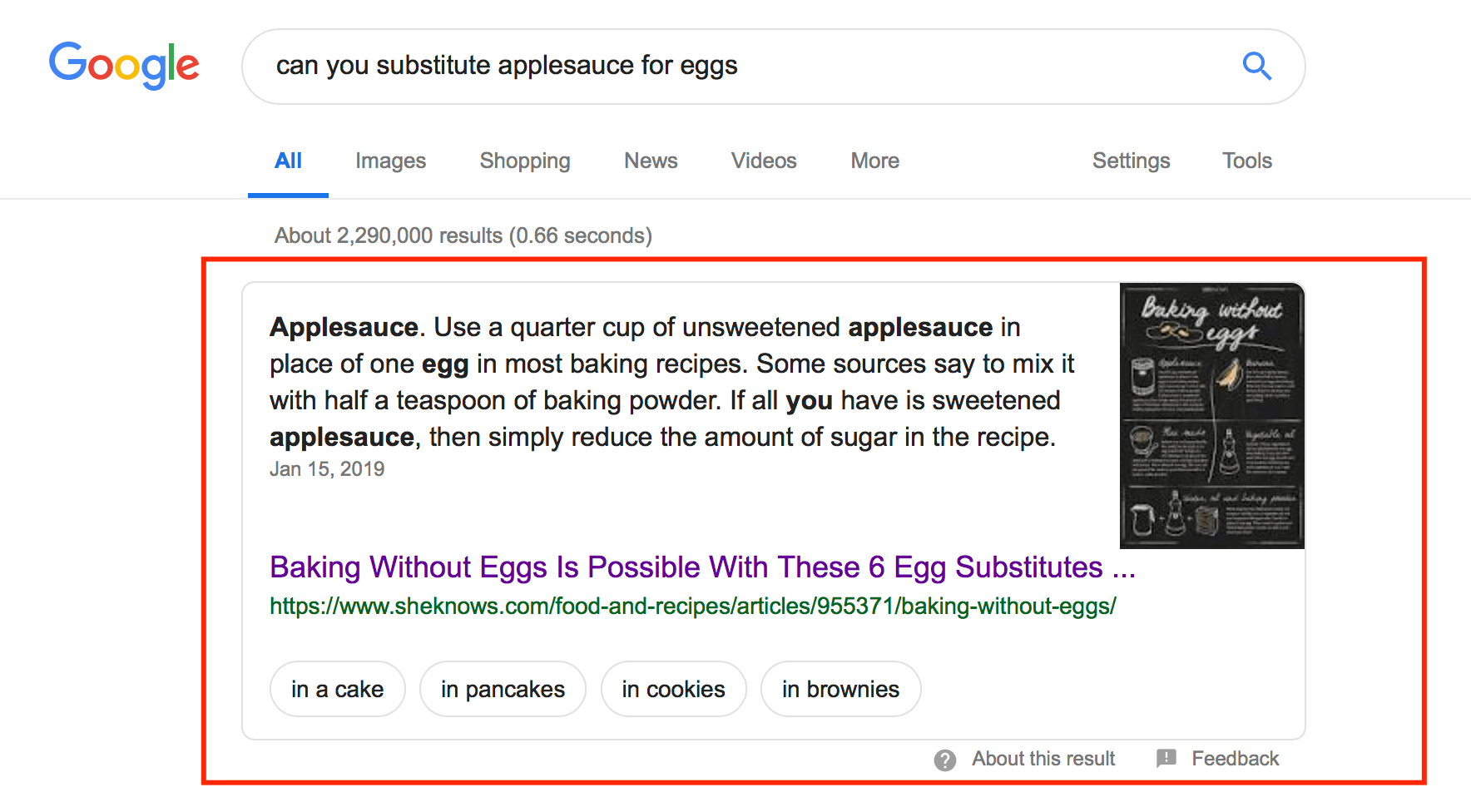 In terms of voice search and featured snippets, nearly 41% of all voice search answers come from a featured snippet result.
Though position zero is a great place to rank for any kind of query, this fact makes it even more important to go after that position zero ranking in search. Not only will you see a boost in traffic from your organic result, but it's more likely that your result will serve as a voice search result as well.
4. Create longform content
It's already extremely beneficial to create longform content for regular search results, but it's also beneficial for voice search results.
Longform content refers to content on your website that is 2000 words or more. Google loves these kinds of pages and tends to rank them higher because they're a sign that you're an expert in your field.
Studies show that voice search also seems to favor longform content since the average page used for voice search results is 2312 words.
When you create longform content, the goal is to cover everything you know about the given topic. Break up the page into subtitles and add multimedia to ensure that it's easy for readers to digest and read through.
5. Make your content easy to digest
Everyone loves content that is easy to read. If you use complicated, over-the-top jargon, chances are you won't be featured in voice search results.
According to Backlinko, the average voice search result is written at a ninth-grade level. No need to try to complicate a topic or make yourself sound overly knowledgeable. Most often, potential clients are just looking to understand your products and services.
When you write at an understandable level, you probably also use shorter sentences and relay information in a more concise manner — ensuring that you only include what is absolutely necessary.
This is super important, especially according to our next tip.
Not only should you write at an easy reading level, but to break up your content, use multimedia like images, videos, and infographics!
6. Keep answers short
When you create content around a specific question, try to keep the answer short and sweet. Typically, a voice search result is only 29 words in length.
This doesn't mean that you have to stop explaining an answer after 29 words, but you should always provide an answer that is short and concise.
The best way to do this is to come up with a list of questions that searchers are likely to ask via voice search. Earlier, we talked about the difference in targeting generic keywords for content rankings versus targeting conversational questions for voice search results.
When you have a list of those conversational questions that you want to target, try coming up with a few different versions of the answer, and try to stay around 29 words.
This will give you a higher chance of being featured as a voice search result.
7. Make sure your website is responsive
Since 25% of users ages 16-24 perform voice searches with mobile devices, it's absolutely crucial that your website is responsive.
What does this mean exactly? A responsive website simply implies that users who view your website on a small screen like a smart phone or a tablet, will see your site the same way a user would on a desktop.
A web designer can ensure that your site is responsive, so that when someone encounters your website via voice search, they can easily navigate your website to find the information they need.
8. Make sure your Google Business Profile listing is up to date
If you don't yet have an account on Google Business Profile (GBP), be sure to get one right away. Having visibility on GBP is a huge benefit to voice search, and it's even more beneficial if you fill it out as comprehensively as you can.
You want to provide as much information as possible, like your location, hours of operation, and services. This information provides even more value to those making local searches, and as we learned, there are a large number of local searches made with voice search.
Good agencies have more than 50 testimonials.
Great agencies have more than 100 testimonials.
WebFX has over 1,020+ glowing client testimonials.
See What Makes Us Stand out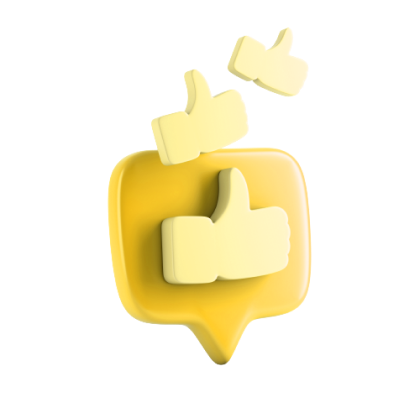 FAQs about voice search and SEO
Browse our FAQ if you have more questions about voice search and SEO!
What is SEO?
SEO consists of numerous strategies that help your website increase brand awareness and earn more site traffic, customers, and revenue.
How? SEO focuses on targeting your most valuable customers and meeting them where they're already looking — in the search results of search engines like Google.
With SEO, you can achieve top rankings for keywords your audience searches online to find businesses like yours. Ranking at the top of search results allows more people to find and contact your business.
When you have beneficial and informative content to offer and a high-authority website, you'll rank higher in search engine results— making it much more likely for users to click to your website.
Without SEO, it's harder for people to find your website, and you'll miss out on leads and leave money on the table.
SEO campaigns help your website content to rank higher, but with the growing popularity of voice search, it's now necessary to apply the same techniques and concepts to voice search marketing.
Voice search marketing is essentially the same SEO campaigns you're currently implementing, with a few tweaks to better target customers using voice search.
What is voice search?
Voice search is easily defined — its name says it all! With devices like Alexa and Siri, users can speak a question, and receive a spoken response in return. What sounds like a futuristic robot is now a hands-free tool to benefit and provide answers to searchers around the world.
Instead of typing a question into a search engine, voice search allows users to get answers to their burning questions without really having to lift a finger. With the increasing popularity of voice search, it's more important than ever to optimize your site for voice search.
Optimizing your website for voice search allows you to appear in front of more customers and increase the amount of traffic to your website. If you like the sound of that, it's definitely beneficial to optimize your website for voice search.
If you've already got an effective SEO campaign in place, there aren't many things that you have to change about your strategy. After all, SEO for voice search isn't much different than SEO for your written website content.
Below, we'll cover eight tips for tweaking your current SEO strategy to focus on voice search optimization.
Don't worry, just because you're tweaking your SEO campaign doesn't mean you wont rank highly in search. Most of the tips are ways that you can add to your current campaign to target more keywords that are used during a voice search.
Want help optimizing for voice search?
As voice search continues to grow, optimizing for voice search is crucial for your company's continued success.
Though our tips can help earn more voice search results, you may feel overwhelmed with the long task list. If you want help putting together a voice search SEO campaign, consider working with WebFX.
WebFX is a full-service Internet marketing agency that specializes in SEO, and our featured snippet creation & optimization services can help your company rank at the top of voice search results.
We have more than 500 experts in-house that will work to ensure a successful voice search SEO campaign for your business. You'll receive a dedicated account manager that will be your point of contact throughout the entirety of your campaign.
You'll be able to ask questions, get progress reports, and track the progress of your campaign with their help. Not to mention, you'll receive top-notch campaign advice and suggestions.
Want to work with an agency that drives results? You're lookin' at 'em! In the past five years alone, we've helped our clients earn more than $3 billion in revenue and 7.8 million leads. We're a partner that helps your business grow.
We would love to work with you to produce a results-driven voice search SEO campaign that helps you reach your target audience via voice search.
To get started, call us at 888-601-5359 or contact us online today!