If you're here, you've likely been in a two-hour digital marketing meeting where the excitement is high, and website testing ideas are flying around faster than Thanksgiving side dishes.
Planning an effective conversion rate optimization strategy is your salvation.
Conversion Rate Optimization (CRO) can be defined as the ongoing process of testing and implementing website changes to improve user experience and your site's conversion rate.
With a goal that big, having a clear CRO strategy and plan of attack is key to turning qualified traffic into paying customers.
Keep reading to learn how to create a conversion rate optimization strategy for your business!
How to create a conversion rate optimization strategy: 5 tips for success
Discover how to create a CRO strategy for your business with our five tips for success below:
1. Start with a CRO website analysis
While there are many different conversion rate optimization techniques for planning and prioritizing your CRO project, you should always start with some initial research.
Initial research will help you:
Start your initial CRO research by looking at your site's analytics data (for most, this means starting in Google Analytics).
Google Analytics analysis
Google Analytics is a popular website analytics tool that help you track valuable information about your website. For example, you can view essential audience behavior and demographic data as well as key conversion rate metrics.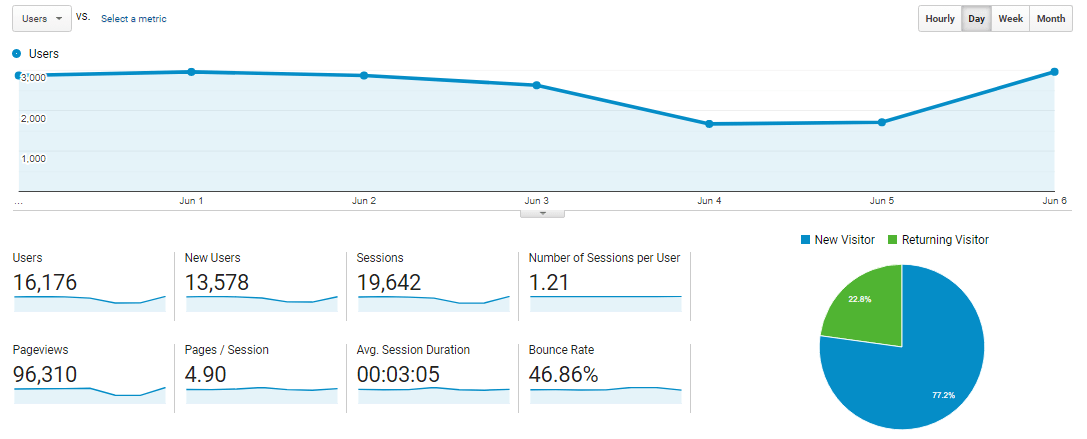 When analyzing your Google Analytics data, ask yourself the following questions:
Who is coming to and converting on your site? (Persona insights)
How are they getting to your site? (What sources are they coming from?)
What pages are they starting their journey on? (Landing pages)
What pages are they viewing most after that?
What pages are they leaving your site from?
What exactly are they doing on the site?
If you can't answer these questions, start by setting up your Google Analytics data so that you can measure the effectiveness of your CRO strategy over time.
Once you can answer these questions (and ideally, more), you should head on over to your website to start your on-site analysis.
On-site CRO analysis
Conducting an on-site CRO analysis involves taking a look at the pages on your website that are core to the user journey and experience.
Try to look at the page(s) objectively while scanning through them.
When performing your on-site CRO research, ask yourself the following questions:
Are there any major UX issues that you need to fix now? (You'd be surprised!)
What content or elements stand out?
What is easy to miss?
Is the content easy to read?
Is there a clear next step for the user to follow?
Take note of any opportunities to make things clearer, more seamless, and more engaging for users.
Feel free to also check your site against CRO best practices to see if there are any tried-and-true opportunities that you can test out on your site.
At WebFX, we look for best practices and opportunities to improve your conversions in five to six key UX focus areas:
Usability
Credibility
Clarity
Appearance
At the end of this initial CRO research exercise, you should have a pretty good idea of where you need to start your CRO efforts.
2. Get user insights
Our next tip for how to create a conversion rate optimization strategy is to get insights into how users find your website experience.
I'll say it- your goal isn't to make the website easy for your boss to navigate.
Your goal is to make the website easy for your prospective users to navigate and convert.
User testing and insights can go a long way in knowing where and what to prioritize to create a more seamless user experience.
The best part is that this doesn't need to be super elaborate. In fact, with the right approach, you can uncover 85% of UX issues with just five users.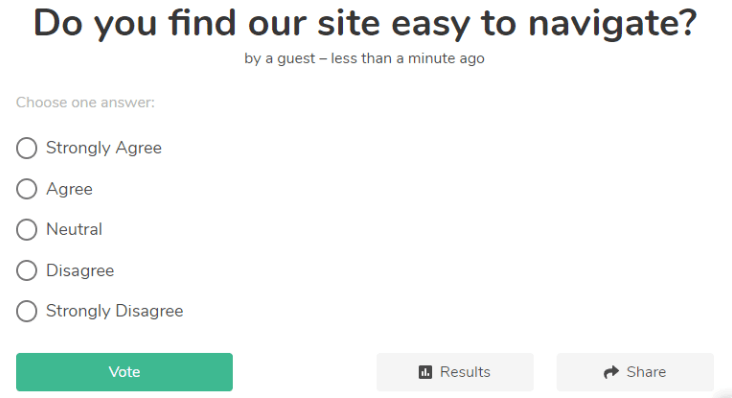 To be clear, we are not saying to redesign your website off of insights from just five users. Rather, we are saying that with the right questions, gathering insights from five users can be cost-effective while also giving you a pretty good idea of where to start your CRO efforts.
First, ensure that you are getting insights directly from your target market (which you should have already identified during your initial CRO analysis).
When analyzing your initial user tests, look for things that your target audience agrees on (or those things that all five users totally missed!).
If these five users align on a few key challenges, you can assume that a majority of your website visitors will also run into those same challenges. And therefore- those challenges are worth prioritizing within your conversion optimization strategy.
3. Perform a competitor user experience (UX) analysis
Now that you have identified key opportunities to improve user experience on your website, it's an excellent idea to get to know your competitor's websites.
While I wouldn't recommend copying your competitor's website experience, it is important to know how your competitors are engaging users so that you can identify your own relative strengths and weaknesses– and put your best UX foot forward.
When looking at competitor websites, look at all of those same areas as you did your site.
Look for the same elements that users thought you did a bad or just okay job at. If your competitors are doing a good job at those elements, you'll want to make sure to step up your game fast to help your website get ahead.
Finally, take note of competitors' messaging, value propositions, and calls to action (CTAs) to align yourself uniquely against them.
4. Prioritize Your CRO Ideas
Once you have a list of ideas from your CRO website analysis, your competitor UX analysis, and ideas directly from your target market, choose some type of prioritization method for those ideas.
This step of CRO planning is essential for creating an effective and resilient CRO strategy.
In fact, we recommend reprioritizing incoming ideas often so that you always have a clear and strong approach to website conversion optimization.
One of the most well-known prioritization methods is an ICE prioritization model.
ICE scoring works well for CRO because CRO typically involves multiple departments. By prioritizing via this model, you'll take into account your idea's:
Impact: How many people will this change affect? How much will this affect your site's conversion rate?
Confidence: How confident do we feel that this change will positively impact your conversion rate?
Effort: How much time and collaboration will it take to make this happen?
Of course, keep in mind if there are less impactful but super easy changes to implement, it may behoove you to knock those out within a quick sprint of optimization time.
Prioritizing these small tasks helps prevent them from constantly getting shuffled around your ideas list or being forgotten about, resulting in them never being implemented.
Knock out those quick wins so that you can get those early gains.
In the meantime, you can start working on those high-impact, more "costly" action items that may involve your design or development team.
5. Continuously brainstorm CRO ideas
It's important to note that you will (and should) have a constant flow of new ideas for your CRO strategy.
Whether those ideas are coming from passionate colleagues or directly from your target audience (we hope the latter!); having a strong prioritization method in place will help you stay organized and stay on track to driving an effective CRO strategy!
We recommend keeping all of your ideas in one place and regularly revisiting and reprioritizing that list. We recommend doing this monthly or quarterly, but prioritization frequency will depend entirely on the size of your project, website, and your priorities.
It's also important not to let ideas go stale or forget about them entirely.
If you keep pushing something off for more than six months, you need to decide if you should knock it out or remove it from the list entirely.
Hint: If it is actually an issue, it will come back up with your ongoing testing — at which point you can add it back to your list of priorities and rate your confidence a little bit higher!
Ongoing CRO brainstorming can help to make your strategy more impactful for driving conversions, resilient to questioning stakeholders, and responsive to changing business priorities.
Time to Level Up Your Sales
Our long list of services helps you grow every aspect of your business with marketing strategies that are proven to increase bottom-line metrics like revenue and conversions.
In the past 5 years, we've managed more than 12.9 MILLION transactions across our client base.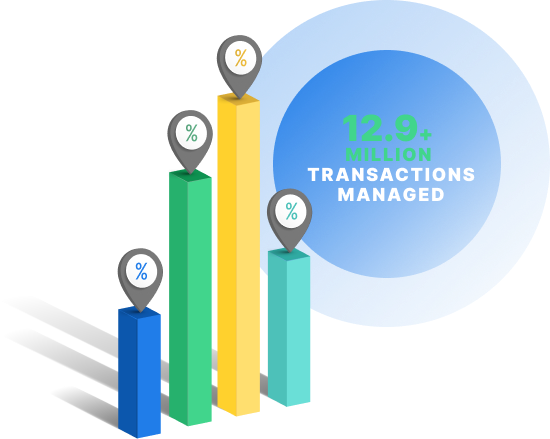 Implement a CRO strategy that grows your business with WebFX
A well-planned CRO project can run like a well-oiled machine. It involves research, hypothesizing, testing, and finally, implementation.
It's essential to always make sure you have a strong hypothesis before you test and test your CRO ideas before you implement them. And ensure you prioritize your ideas before you allocate time and resources to a CRO initiative.
If you're finding it challenging to implement a conversion optimization strategy that drives revenue for your business, WebFX can help!
Check out our industry-leading conversion rate optimization services and request a proposal for your site today!
WebFX Careers
Join our mission to provide industry-leading digital marketing services to businesses around the globe - all while building your personal knowledge and growing as an individual.