How to Design a Website for Conversions
The goal of every company's website is to convert visitors in some way. For some businesses, conversions involve people buying something that is sold on the site. For others, they mean something different, such as signing up for an email newsletter or calling a particular number to make an appointment.
Basically, unless a website is for educational purposes only, it has to convert in some way. Yet understanding how to design a website for conversions is a topic that's confusing to a lot of business professionals.
Call 888-601-5359 to speak with a strategist about web design services from WebFX, or keep reading to learn more about how you can maximize your site's conversion rate.
What "conversions" are
A huge stumbling block around the topic of conversions is that many business owners who are unfamiliar with Internet marketing aren't really sure what they are. And considering that the definition is different within each industry and business, that's completely understandable.
Basically, a conversion is any action a site visitor takes that moves them a step closer to becoming a customer. For an ecommerce site, that might be as simple as making a purchase. For the website of a contracting company, that might mean filling out a contact form with project details.
The site elements that encourage visitors to take these actions are arguably the most important parts, because ultimately, they are what generate leads and revenue. And while stunning graphics, smooth navigation, and fancy flash designs are fun to look at, they simply don't produce the results that contact forms and "buy now" buttons do.
How to plan for conversions
There are two basic aspects of website conversion that should be taken into consideration before you even start designing (or redesigning) your site:
What do you want your visitors to do?
Chances are good that for most companies, there will be several answers to this question. For instance, a dentist's office that offers online appointment bookings may want to give patients the option of scheduling through the website, or picking up the phone to call the office. In this case, there are really two conversions that have to be considered.
How will the conversions be measured?
One of the biggest advantages of Internet marketing is the ability to measure virtually every component of your strategy. This is especially important when it comes to conversion rates.
Once your anticipated conversions have been outlined (e.g., sign-ups for a free PDF download, completed shopping carts), the means of measuring them can be determined. With Google Analytics, this process is relatively straightforward.
After these questions have been answered, it's time to figure out exactly how to design your website for conversions.
Think of your site in terms of a sales funnel
If you're a business owner, you're likely familiar with the idea of sales funnel. If not, it's essentially the path a business wants a prospect to take to become a client or customer. When designed with this path in mind, the chances of high-converting pages improves.
The first step in outlining your site's sales funnel is looking at the pages where the most important conversions happen. These pages are likely contact forms or product pages.
Learn how we increased traffic by over 40%, and conversions by over 100% for an ecommerce client.
Read the Case Study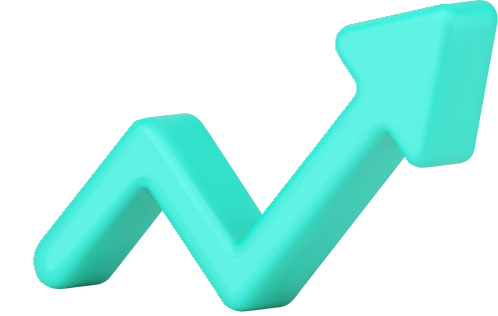 Then, figure out how to make it as easy as possible for each customer to get the page that is most likely to help him or her convert. In general, the fewer clicks he or she has to take, the better the odds that a conversion will happen.
Take this basic map as an example:
Prospect visits company home page
Prospect clicks on "products" tab
Prospect reviews products on product page
Prospect chooses product to buy
Prospect is sent to shopping cart for checkout
Prospect inputs information to complete checkout
Prospect is sent to thank you page
This is an extremely simple outline, but it highlights to the website design team how essential it is to make all of the conversion steps move seamlessly. To ensure that the customer doesn't abandon the experience at any point in the sales funnel (and thus not convert as a customer), the barriers to moving forward must be completely removed. Such barriers often include:
Difficult navigation
Article pages that don't tell site visitors what to do next
Unnecessary internal links that lead potential customers away from conversion pages
Competing, weak, or confusing calls to action
Put simply, the site must be easy to navigate and provide a clear path to the pages you want each visitor to arrive on. This path may be longer depending on your industry, as some purchases require more information than others, but it should be clear on every page what the next step in the process is.
This is much more important to initial website development than color schemes, typography, and other visual elements, but is unfortunately often overlooked.
How to test your conversion rates
After you've developed a plan for moving your site visitors through your sales funnel on your site, it's time to test it out. Before opening the website up to the public, it's wise to have a few trusted colleagues who were not involved in the creation process go onto the site.
On each page, ask them what they think the site wants them to do next. If they are confused or unsure at any point, you may want to rethink your strategy.
After the feedback from testers has been compiled, obvious design blocks to conversion can be modified or eliminated. From there, it is likely ready to be launched.
However, it is important to note that the process of optimizing your site for conversions doesn't stop there. In fact, it's really only just begun. Once you've launched your site, you should regularly run A/B tests in order to see what could be improved. If you're unsure of how to do that, check out our beginner's guide to A/B testing.
Monitor your results
As you continue to test and improve, your conversion rates should gradually increase over time. In order to maintain that upward trajectory, though, you'll need to constantly monitor your results. This can be as simple as setting up some tracking in Google Analytics, but is essential for maintaining a high-converting site.
If you need help designing a website for conversions, or improving upon your existing site's ability to attract leads and customers, feel free to contact us! Our talented team is more than happy to assist you in creating an effective, lead-generating site.
Earn a 20% greater ROI with WebFX