Melvin creates content for his company to share his industry expertise with his audience. He feels great about the content he makes, but the metrics say otherwise. Melvin's content isn't reaching as many people as he'd like.
If you're like Melvin, you may wonder if there's a way to help increase the reach of your content to put it in front of more interested audiences.
There is ­­–– it's called content syndication.
On this page, we'll answer all your questions about syndicating content, including:
Plus, check out our handy FAQ section to get even more answers to your questions about content syndication!
Content syndication definition
So, what is content syndication? Content syndication is the practice of publishing your content on third-party websites to increase its reach. Companies use content syndication to help a wider audience discover their content, especially if it doesn't initially reach a broad audience.
You can syndicate multiple types of content, including: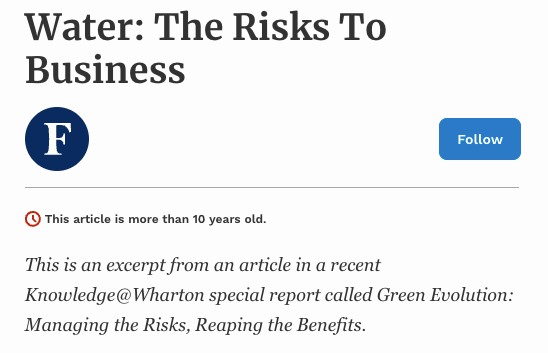 Why do businesses do content syndication?
So, what's the point of doing content syndication?
Content syndication is a process that benefits both your business and the third-party website where you share your content.
The third-party website receives fresh content they don't have to create. That means their readers will have content to interact with on their website and continue to engage with their brand.
For your business, on the other hand, content syndication helps you get your brand out to more people. You increase brand exposure and traffic to your website by posting content on third-party platforms.
Content syndication best practices: How to start with content syndication
Want to get started with content syndication?
Here are four content syndication best practices to ensure you use this strategy successfully!
1. Determine the content you want to boost
First on our list of content syndication best practices is to determine the content you want to boost. Not all content will warrant a third-party publication. You must decide which content pieces are best for content syndication.
A great place to start is to pick out high-performing content.
If the content already performs well on your website, there's a good chance it'll perform well on a third-party website too. You can also opt to use your most recently published content to help it gain traction.
Remember that you can syndicate any content ­­–– it doesn't have to be a blog post. You can get your infographics and videos published on other websites, too, to help increase reach.
2. Decide what channels you want to use to promote your content
If you want to know how to syndicate content, start by deciding where to publish your content. You must determine which third-party websites you'll use to promote your content to a larger audience.
There are numerous free options you can consider to help you reach the right people.
Here's a list of free popular third-party websites for content syndication:
Quora
Reddit
Mix (Formerly StumbleUpon)
Tumblr

These platforms are all great for helping your content reach a larger audience.
You can also opt to reach out to businesses in your industry that are similar in website authority and target audience. You can work on fostering a partnership with these to promote your content on their website.
3. Plan the content you want to syndicate ahead of time
Next on our list of content syndication best practices is to plan ahead. If you're taking up a content syndication strategy, you're going to continually use a third-party website to help increase the reach of your content. So, as you create content, you should decide if it's content you want to syndicate.
Planning ahead of time creates a seamless process for syndicating your content.
Whether you publish it on a free platform or work with another website, you'll have a routine in place that enables you to syndicate content quickly and efficiently.
4. Track the performance of your syndicated content
When you choose a platform to syndicate content, you want to ensure it's working for your business. Even if you're not paying to publish, you want to ensure that the time and effort you're putting into syndicating your content is worth it.
Keep track of your content's performance by determining what metrics indicate success.
If you aren't achieving your desired results, you may want to investigate a different platform or partner for syndicating your content.
FAQ about content syndication
Still have lingering questions about content syndication? Browse our FAQ!
Will syndicate content appear as duplicate content to Google?
If you do it right, no.
A big concern with syndicate content is that Google will read it as duplicate content since you're publishing the same content elsewhere.
Google is okay with companies creating syndicated content, but you must do it the right way. You need to ensure that both readers and search engines understand that the piece they read is syndicated.
You can indicate the content is syndicated by linking back to the original article. You can also ask the third-party platform to include a canonical link to your content, so your original article is deemed the "right" one.
Are content syndication and guest blogging the same thing?
No.
When you see the content syndication definition, you may think it seems just like guest blogging. While both tactics involve publishing on someone else's website, guest blogging involves creating entirely new content.
Content syndication doesn't use new content ­­–– you take content already on your website and publish it elsewhere.
Do content syndication platforms publish the entire article?
Not always. If you're opting to create blog posts or articles for content syndication, a third-party publisher may or may not use all of it.
Some platforms will take the entirety of the article and publish it on their website with the link back to your website.
Other websites will trim down your piece to make it shorter and more digestible for their audience.
You may have some publishers that only pull a small excerpt from your page and link back to the original article on your website.
It all depends upon the publisher and the context in which they share your article. When you partner with a publisher for content syndication, make sure you understand the context of how they'll publish your content.
An alternative to content syndication: Partnering with a content marketing company
Content syndication is an excellent way for your business to put your content in front of more people to increase brand awareness and traffic. But if you don't want to rely on publishing your content on third-party sites forever, consider partnering with a content marketing company like WebFX.
At WebFX, we have a team of over 500+ marketing experts that can help you revamp your content marketing strategy to drive better results.
We can help optimize your content to rank better in search results and drive more qualified traffic to your page.
We have over 1020+ client testimonials that attest to our ability to help our clients grow through their marketing strategy.
Want to drive better results with your content? Contact us online or call us today at 888-601-5359 to speak with a strategist about our content marketing services!
How is your website's SEO?
Use our free tool to get your score calculated in under 60 seconds.
Get posts by email
Join 200,000 marketing managers and subscribe to Revenue Weekly!
"*" indicates required fields
WebFX Careers
Join our mission to provide industry-leading digital marketing services to businesses around the globe - all while building your personal knowledge and growing as an individual.