When trying to understand the importance of video marketing and why it's so effective, having a time machine may help. Why, you ask? Well, looking back at one of the original communication theories can help us better understand how people consume media.
Communication theorist Marshall McLuhan famously wrote, "The medium is the message." This theory explains that the way content is presented helps shape our understanding and perception of that content. Put simply, a love note sent via text message has a much different impact than the same note painted on a canvas.
In terms of marketing videos, a short clip featuring a new product and all of its details will likely resonate better with audiences than a blog post explaining those details through text. Video marketing statistics complement McLuhan's theory and its relevance to modern-day video marketing.
According to a Wyzowl study, almost 70% of people surveyed said they'd like to learn about products or services through short videos. Text-based articles and infographics fell behind at 18% and 4%, respectively. Also from Wyzowl, daily video consumption has risen from an average of 1.5 hours in 2018 to 2.5 hours in 2021.
When given the opportunity to choose a medium, people choose video. Looking for more answers to, "Why is video marketing so effective?" Keep reading for plenty of useful reasons and statistics.
We post videos every Monday. Yup. Every Monday.
Join the 5,000 marketers who get their marketing knowledge from WebFX videos.
Subscribe Now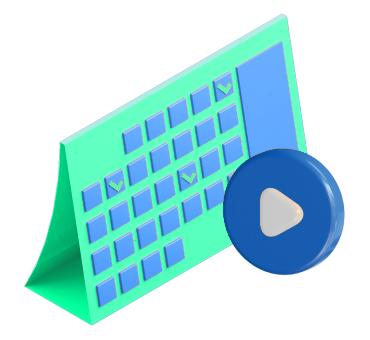 Why is video marketing so effective?
Video marketing is so effective because videos are accessible, engaging, and appeal to how users want to discover, learn, and shop.
3 proven reasons video marketing is so effective
1. People want to watch videos
The viewership of marketing videos has increased exponentially over the last decade. On YouTube, people watch one billion hours of video each day. In addition, nine out of 10 video viewers say they want to see more videos from businesses.

Plus, experts predict that over 80% of web traffic will come from videos by 2022. People seek out videos at a never-before-seen rate. If your business doesn't see the importance of video marketing with just these statistics, you're missing out on some seriously amazing marketing opportunities. Video marketing tip: Test out different types of videos with your audience Trying different video styles can help you understand what your audience expects from your business and the content you publish. You can:
Give people a peek into your business operations with

behind-the-scenes videos

Show off your products with

demo videos

Flex your industry expertise with

educational

or

how-to videos
2. People engage with videos on social media
SproutSocial reports that 50% of people prefer to engage with videos on different social media platforms. On Facebook alone, over 1.25 billion people take advantage of its Watch video feature every month. Even Twitter users love video. In fact, Tweets with video see engagement at a rate 10 times higher than that of Tweets without video. Using video for Twitter ads can also help cut the cost-per-engagement in half.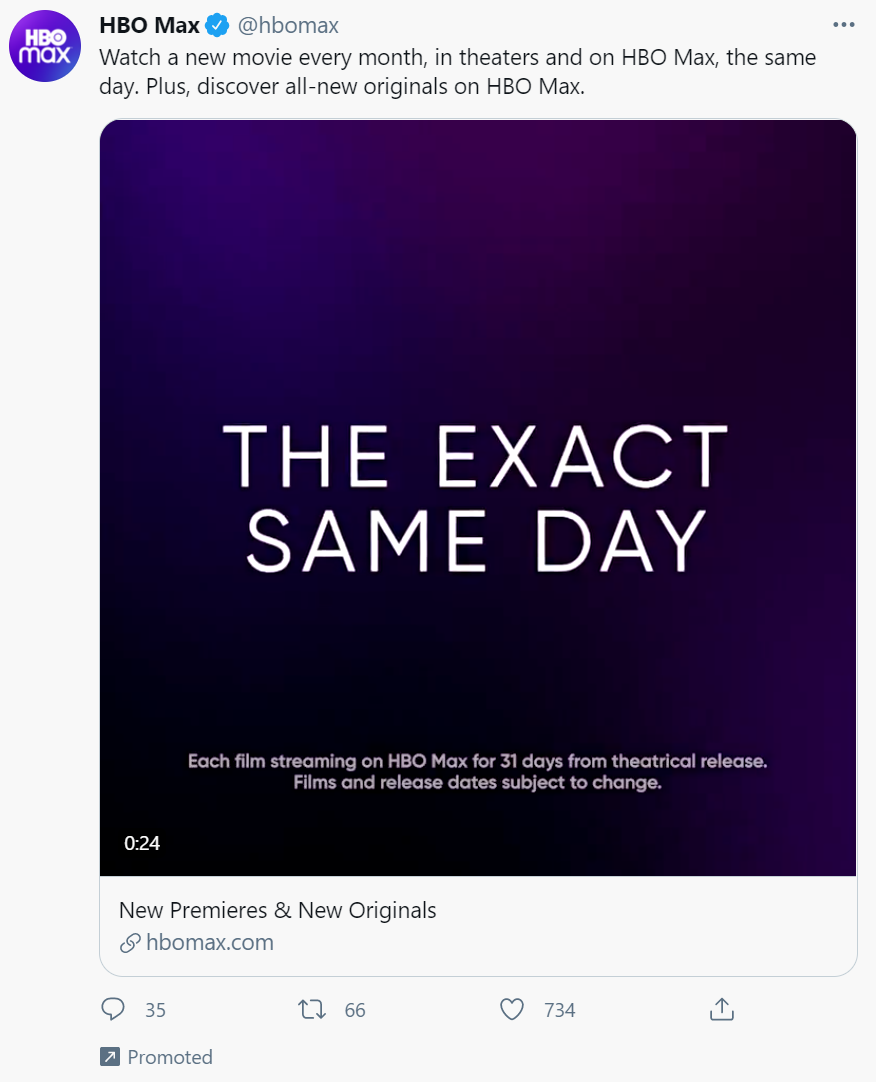 So whether you're looking to advertise on social media or share posts organically, you can't go wrong with video marketing for business. The statistics prove that people are actively engaging with video content on social media, so you definitely want to throw your hat in the ring.
Video marketing tip:
Tailor your videos to each social media platform
Whether you use Facebook, Instagram, LinkedIn, or all of the above, you must keep in mind that one video may not translate well across multiple platforms without adjustments. You can:
Try different orientations: Switch between vertical and horizontal videos depending on where you post.

If you share videos as an Instagram Story, vertical video works best.

Pay attention to video length:

A 15-minute tutorial may work well on YouTube, but a three-minute overview may perform better on Facebook.
3. People use videos to help with purchase decisions
Google reports that over 55% of people watch videos while they're shopping. Additionally, Wyzowl states that 84% of people have purchased a product or service because of marketing videos and 96% of people have turned to explainer videos to learn about different products and services. Video is even effective at driving conversions, with 84% of surveyed marketers saying they've generated leads with video marketing. It's safe to say that video's importance to consumers will only increase in the coming years. It serves as a tool that helps customers make buying decisions.
Video marketing tip: Show your products or services in action
People browsing the web don't have the opportunity to see you in person or test your products before making a purchase, so you need to give them that with video. You can:
Prove that your products work:

Record your products being used by your team or your customers in a natural setting

Give people a behind-the-scenes view:

Get footage of your team while they're working
Now you should have a better understanding of the importance of video marketing. But what trends will shape the video landscape in 2021 and beyond?
2 key video trends
For a full explanation of current video trends, check out our blog post (and video) on that topic.
1. Mobile video
We always have our phones nearby for the next Instagrammable moment. But we also love to watch videos using our phones. In fact, we're 1.5 times more likely to view videos using our phones. When planning your mobile marketing videos, keep in mind that users will likely be watching them from a small screen, which means you should:
Keep video graphics simple for less clutter

Use minimal text for easy reading

Make videos easily shareable

Consider vertical or square video depending on the platform

Add captions for users who watch without audio
2. DIY videos
You don't need to hire a film crew to produce a great video. All you need is a great idea and a phone with video recording capabilities. And maybe some good lighting, too. Phone cameras have evolved rapidly, with some filmmakers even using phones to shoot music videos and other professional projects. If Lady Gaga can shoot a music video with an iPhone, you, too, can use one to get your message across. The content in your video matters more than how the video was produced. When planning your DIY video:
Outline your goals so everything you record aligns with your business objectives

Create a script or outline of what you want in your video

Keep the phone as close as possible to your video talent (if applicable) for clearer audio

Shoot in a quiet setting

Use natural lighting to your advantage
If you shoot your video in one take (or if it's live), there's no need for editing! For videos that require editing, many free editing tools exist to meet your needs.
And that's why video marketing is so effective!
If you want to dive into video editing but need some help getting started, contact our team! We know how to create dazzling videos that drive results for our clients.
WebFX Careers
Join our mission to provide industry-leading digital marketing services to businesses around the globe - all while building your personal knowledge and growing as an individual.