To help you drive more revenue for your business, you need to create a powerhouse of tools that help you improve your production process, manage leads effectively, and market your products better.
With Enterprise Resource Planning (ERP) integration, you can achieve those goals.
In this ERP integration guide, we'll cover information like:
Keep reading to learn more!
Time to Level Up Your Sales
Our long list of services helps you grow every aspect of your business with marketing strategies that are proven to increase bottom-line metrics like revenue and conversions.
In the past 5 years, we've managed more than 12.9 MILLION transactions across our client base.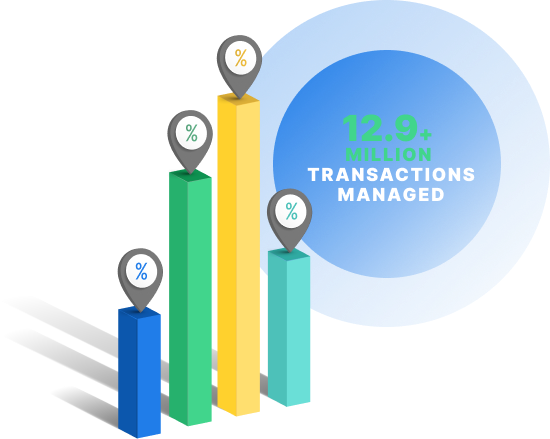 What is ERP?
So, what is ERP? ERP is software that helps you track and manage data. This data includes information about customers, finances, supply chain, and more. ERP helps create a seamless process for everyone in the company to manage and access data.
What is ERP integration?
ERP software integration involves taking your ERP software and connecting it with other essential facets of your business, like your website or customer relationship management (CRM) software. You can also integrate your ERP with marketing tools to help inform and improve your marketing strategies.
What's the benefit of having an integrated ERP system?
Next in this ERP integration guide, let's talk about why you'll want to have an integrated ERP system. ERP software integration offers numerous benefits for your business, including:
1. Automatic data flow
Data is a crucial component of your enterprise business. It helps power your decisions so you can continue driving more revenue for your company. With ERP software integration, you create a seamless flow of data across all the tools you use to manage your business.
For example, if you use CRM software, like Nutshell, you will have to manually enter all the data from your ERP software into your CRM software without integration. That means your team wastes time logging data and that your data is prone to human errors in logging.
With ERP integration, you don't need to worry about those problems. Your data will automatically flow between the tools, which creates a seamless way to process data, so you can start making more actionable decisions for your business.
2. Higher lead retention
With a successful ERP implementation, you'll have a higher lead retention rate. Your enterprise business operates by moving leads through the sales funnel. These leads start at the top of the funnel, where they learn about your business, and eventually move to the bottom, where they convert.
A poor sales funnel can cause valuable leads to slip through the cracks. ERP software integration helps you improve your sales funnel to keep leads engaged with your business, so more of them continue to learn about your business.
3. Increased conversion rate
One of the most significant benefits of ERP implementation is that you will increase your conversion rate. As mentioned previously, ERP integration helps you keep leads engaged as they go through your sales funnel. Since more leads are engaged, you have more leads to convert.
Additionally, integrating an ERP system enables you to accelerate your marketing to deliver information faster. You create a more seamless experience between teams, like sales and marketing, that allows them to provide the correct information at the right time.
As a result, leads receive more relevant information as they need it, which makes them happy and more likely to convert.
4. Saved time
The last benefit of ERP software integration is that it saves your team time. When you're obtaining a high volume of leads with an even higher volume of data, it takes a lot of time to process this data manually.
With ERP software integration, you don't need to bog down your team with data entry and processing. Instead, all your data from your channels seamlessly flows together, so you can spend more time uncovering actionable insights.
ERP integration guide: 5 types of ERP software integration
Before you can do a successful ERP implementation, it's critical to know what kind of integration you need to do.
Here are five types of ERP software integrations:
CRM ERP integration: Your CRM software collects valuable customer data, like their demographics, communications with your company, and more. Having an ERP implementation with your CRM helps your sales and fulfillment team work efficiently to encourage customers to buy while also fulfilling their orders quickly.
Ecommerce ERP integration: This ERP software integration involves connecting your software with your ecommerce store. This integration helps you seamlessly collect data on customers, orders, and processing so your team can complete orders more efficiently.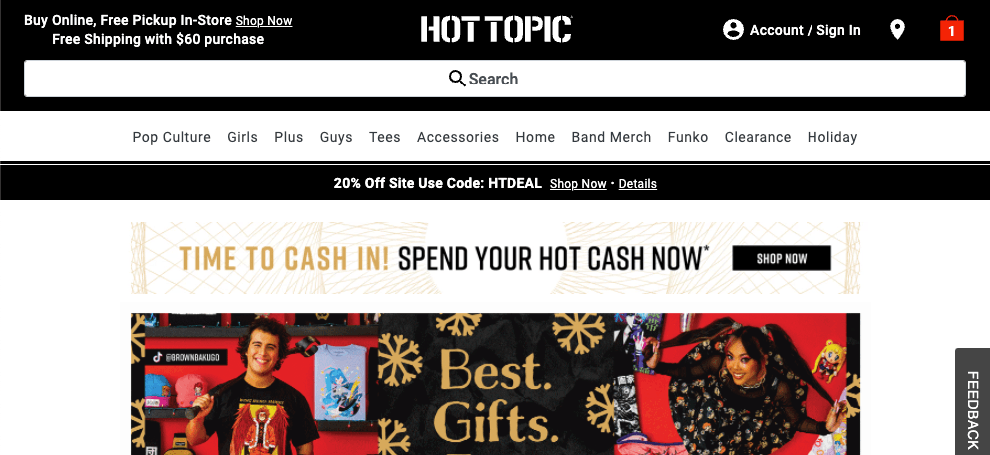 Project management ERP integration: Your project management software helps you keep track of who's working on a different task and when they're getting complete. Integrating your project management software with ERP lets everyone know the progress of projects, adjust their schedules accordingly, and prioritize tasks.
Business Intelligence ERP Integration: Your business intelligence (BI) software helps you make actionable decisions for your company, set targets for the next year, and enter new markets. ERP software integration helps your team make better decisions with access to more valuable data.
Marketing ERP integration: Your marketing software helps you obtain prospects and turn them into customers. An integrated ERP system enables your marketing team to access critical data to market more effectively to your audience, leading to more sales and revenue.
Meet MarketingCloudFX:
One platform tracking countless metrics and driving stellar results.

Learn More About Our Proprietary Software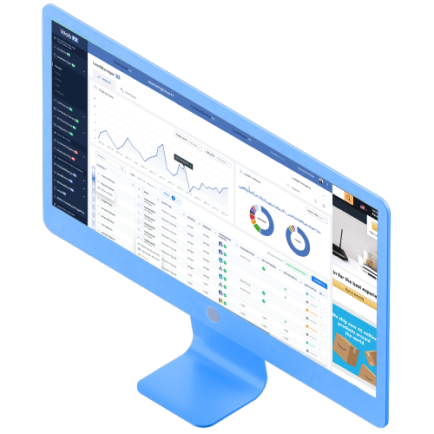 ERP integration guide: How to do a successful ERP implementation
If you've decided on the proper ERP software integration for your business, it's time to start the process! Here are the steps you'll want to follow to have a successful ERP implementation for your enterprise company:
1. Verify your system credentials
If you want to do an ERP software integration, you must start by verifying system credentials. You need to integrate your Application Programming Interface (API) token code into your ERP and the other software you're using to get them connected.
Your API code is what allows your programs to communicate data with one another. For example, websites like Kayak and Expedia use an API to connect to hotel and airline websites and pull the data and information from them.
2. Set up interactions
Once your software connection is verified, you must determine how you want your ERP to interact with your other software. You can set up these interactions to determine when and how data is transferred.
The interactions you create will vary depending upon what type of software you integrate. With marketing software, your ERP implementation may focus more on how people interact with your company, whereas project management ERP integration focuses on your team.
3. Create your maps
This next part of the ERP integration guide is a critical one. When you integrate your ERP system, make sure you create maps for how data connects between the software you're using.
This part is like playing a match game, where you need to link up the category from your ERP that matches with the categories on the other software.
For example, the data in your ERP for a client name may be "Client Name." In your CRM software, it may split into a first and last name. You would need to create a link between the two because they offer the same information.
You'll also set up how these connections interact with one either. For example, you may split the client's name from the ERP to the CRM or combine it when going from the CRM to the ERP based on how the data fields are set up.
4. Enable automation
Once you have all your connections set up, the last step is to set up the automation. Setting up the automation enables you to sync your software together to start transferring data between your tools.
After you enable automation, you'll have a successful ERP implementation for your business!
Begin your ERP software integration today
If you want to improve your leads and revenue, you need to follow the steps in this ERP integration guide to get your different software programs to work together. A successful ERP implementation will keep data flowing seamlessly across your team, so your team can make better decisions for your enterprise company.
Want to read more helpful guides like this one? Check out our library of free and helpful guides to help you maximize your marketing through your ERP software
WebFX Careers
Join our mission to provide industry-leading digital marketing services to businesses around the globe - all while building your personal knowledge and growing as an individual.