5 Tips for Using Data-Driven Marketing to Create Effective Campaigns
Want to use data to make more informed marketing decisions?
With data-driven marketing, you can harness important information to create campaigns that drive better results.
On this page, we'll discuss the benefits of data-driven marketing and five tips for how you can use a data strategy to improve you marketing campaigns. If you need help implementing data-driven marketing, give us a call today at 888-601-5359.
Want to learn more about marketing? Check out our blog post on marketing terminology to become an expert!
Measuring the metrics that affect your bottom line.
Are you interested in custom reporting that is specific to your unique business needs? Powered by MarketingCloudFX, WebFX creates custom reports based on the metrics that matter most to your company.
Leads

Transactions

Calls

Revenue
Learn More

What is data-driven marketing?
Data-driven marketing is a strategy built on harnessing data to improve your digital marketing campaigns. This data is collected from consumer interactions and behavior on your site.
There are various types of data you can collect from your audience. This includes demographic information, socioeconomic status, behaviors/interactions with your business, and interests.
When you collect this data, you can create custom marketing messages, tailored to individual customers. With data-driven marketing, you can anticipate the needs of your audience so you can provide them with a satisfactory product.
Data-driven marketing helps you gain deeper insights into what your customers want. The data helps you understand what they like and how they interact with your brand, so you can create campaigns that increase engagement. It's a great way to help your business keep up with changing trends and audience demands.
3 benefits of implementing data-driven marketing
Data-driven marketing offers numerous benefits:
Better experience for your audience
Data-driven marketing helps you create a better experience for your audience.
Your audience wants to be valued as customers. They don't want to be a number or "just another customer." They want a personalized experience that caters to their needs and interests, which data-driven marketing helps provide.
This type of marketing also allows you to figure out problems with your content, too. You can see where you have problems, like high bounce rates, and fix the problem to help improve customer experience. It's an efficient way to fix bumps in your campaign.
Data-driven marketing helps you stray away from broad and generic messages to your audience. You will create more personalized messages that will garner interest and get your audience interested in your business.
Higher return on investment (ROI)
When you shape your digital marketing plan, you strive to get a good return on investment (ROI). Data-driven marketing has the power to drive a better ROI for your business because it focuses on helping you create a more personalized marketing campaign.
Put simply, personalized marketing campaigns drive better results. When you deliver content that is more valuable to your audience, they'll take more interest in your content because it is tailored to them. For example, reading content written for a water treatment plant's digital marketing strategy shouldn't read the same as content written for a spa center.
Since the content is more pertinent to those individuals, they are more likely to convert. This means that you have more potential to earn a higher ROI.
Create better products
When you create new products, it's always nerve-racking to know if your audience will like them. With data-driven marketing, you'll know what your audience wants, and which products will work.
Data-driven marketing gives you details and insights into your target audience. You'll know their interests and purchasing habits. You can see if your audience is likely to purchase any of your new products.
This is crucial because it helps your business avoid product failures. You don't want to put in the time and effort to create a new product, only to find out that your audience doesn't like it. By using data-driven marketing, you can avoid product failures and focus on creating products that suit your audience.
93% of WebFX customers are extremely satisfied with their digital marketing results.
"Working with WebFX, everything is very organized and strategic. We're only a year into our partnership, and our expectations have definitely been met."
View More Client Testimonials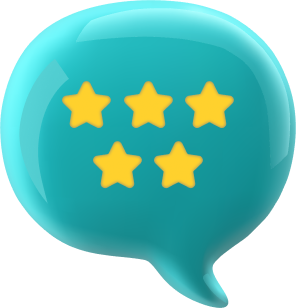 5 tips for using data-driven marketing
Now that you know the benefits to data-driven marketing, you may be thinking about incorporating it into your digital marketing plan. Here are a few tips to help you successfully use data-driven marketing.
1. Formulate personas
If you want to make the most of data-driven marketing, you should create personas. Personas are types of people that you target in your audience that have particular occupations, desires, and personalities.
When you have access to an abundance of data, it is difficult to make sense of it. By creating personas, you'll help your business better process that information. You can look for commonalities and certain traits to help create specific personas.
For example, you may find that a large majority of your audience is single, Caucasian women who make an average of $50,000 a year. You can use this information to build your persona.
By creating personas, you'll understand your audience better. This will help you create a better marketing plan to reach your target audience.
2. Use paid advertisements
Paid advertising is a great way to harness your data. You'll get tons of data on your audience and can use that data towards paid advertisements.
One option is to run a pay-per-click (PPC) advertising campaign. PPC ads are ads that appear at the top of the search results when users conduct searches. They operate on keywords to appear in the right search results.
Data-driven marketing can help you optimize your PPC campaign to create ads that resonate with your audience. You can find keywords that fit what your audience seeks so that you provide them with helpful information.
This is also an opportunity to optimize your landing pages. PPC ads typically direct users to a landing page. By understanding your audience better, you can create a better landing page for them.
3. Create retargeted ads
Retargeted ads are extremely beneficial for drawing your audience back to your business. Often times, people will like your products, but they aren't ready to pull the trigger. Retargeted ads get them to reconsider purchasing and often result in conversions.
Data-driven marketing helps you understand your audience better. You understand their purchasing habits and what factors impact their decision to buy. This information helps you create better retargeting ads because you'll know what your audience likes, wants, and needs.
Let's say you own a dog food company. Through data-driven marketing, you learn the different sizes of dogs the majority of your audience owns. With this information, you can send content that emphasizes both the product and the dog size to really appeal to each audience member.
It's a great way to create ads that fit your audience's experience better. By retargeting them, you garner their interest again and get them to think about purchasing. You will earn more conversions for your business through retargeted ads.
4. Implement targeted emails
Data-driven marketing lends itself to personalization. When you know more information about your audience, you can create content that suits them better. With email marketing, it's a great opportunity to segment your email subscribers based on the data.
You can segment your audience into categories that help you provide them with more specific content. This can be based on demographic information, hobbies, interests, or spending habits. You'll want to create precise groups of subscribers to send content.
This means that you'll send emails that appeal more to your audience. You'll provide them with content and information related to their interests. It makes your emails more appealing because they know that the information is tailored to them.
Data-driven marketing will help you earn more conversions through email. You'll create a better experience for your audience that encourages them to convert.
5. Offer specials
Your audience is constantly looking for ways to save money. They want to receive coupons, discounts, and special offers. Data-driven marketing will help you create offers that appeal to your audience.
When you collect data on your audience, you become familiar with their interests. You know what kinds of coupons or discounts will appeal to them. You can then use this information to create offers and send them to your audience through social media, email, or paid advertisements.
Special offers are a great way for your business to earn valuable conversions. You'll have plenty of people that are ready to convert but need a final nudge. With data-driven marketing, you'll create offers that guide your audience towards conversion.
Let WebFX help you implement data-driven marketing
Data-driven marketing helps you create campaigns that are tailored to your audience's needs. This allows you drive better results for your business. If you're ready to create more personalized campaigns, WebFX can help.
We're a full-service digital marketing company that specializes in data-driven marketing. We have a team of 500+ experts that will bring their knowledge and expertise to your campaign. Our team of experts have more than 25 years of experience creating marketing plans that work.
If you want a company that drives results, look no further than WebFX. To date, we've driven over $3 billion in sales and over 7.8 million leads for our clients. When you partner with us, you will feel confident that are team will drive results for your business.
Don't believe us? Just ask our clients! We have over 1020 client testimonials from a variety of industries that attest to the great work we do.
Drive better results today
If you're ready to use data-driven marketing to create a better campaign for your business, contact us online or call us today at 888-601-5359 to speak with a strategist.
We look forward to helping your business reach new heights!