Learn

Data-Driven Marketing: Everything You Need for Optimizing Your Strategy
5 Tips for Using Data-Driven Marketing to Create Effective Campaigns
Want to use data to make more informed marketing decisions?
Data-driven marketing definition: A marketing technique that uses information from customer interactions, preferences, and behaviors to improve digital marketing campaigns.
Data-driven marketing is a crucial for giving your customers — and marketing team — the best experience with your company. With data-driven marketing solutions, you can harness important information to create campaigns that drive better results.
On this page, we'll discuss data-driven digital marketing and five tips for how you can use a data strategy to improve you marketing campaigns. Here's a quick overview of what to expect:
What is data driven marketing?
Why use data-driven marketing?
Examples of data driven marketing
Challenges to data-driven marketing
5 tips for using data-driven digital marketing strategies
If you need help implementing data-driven marketing, give us a call at 888-601-5359 today!
Our digital marketing campaigns impact the metrics that improve your bottom line.
See More Results

WebFX has driven the following results for clients:

$3 billion
In client revenue

7.8 million
Leads for our clients

5.2 million
Client phone calls
What is data-driven marketing?
Data-driven marketing is a strategy built on harnessing data to improve your digital marketing campaigns. This data is collected from consumer interactions and behavior on your site.
You can collect various data types for your strategy, such as:
Demographic information
Income
Behaviors/interactions with your business
Career type or industry
Interests
When you collect this data, you can create custom marketing messages tailored to individual customers. With data-driven marketing, you can anticipate your audience's needs and provide them with a satisfactory product.
Data-driven digital marketing helps you gain deeper insights into what your customers want, what they like, and how they interact with your brand, so you can create campaigns that increase engagement.
Why use data-driven marketing solutions?
Data-driven marketing offers numerous benefits. Here are our top three:
Better audience experience
Higher return on investment (ROI)
Educated product creation
These are just a few bonuses you can expect from data-driven marketing. The overall boost to your audience understanding will lead to more revenue and less work on your part. Let's look at the other benefits below:
1. Better audience experience
Your audience wants to be valued, not just another customer. They want a personalized experience that caters to their needs. In fact, 54% of people want to see content personalized to their interests, and data-driven digital marketing helps you do that.
This marketing style also allows you to figure out problems with your content, too. You can see where you have problems, like high bounce rates, and fix the problem to help improve customer experience. It's an efficient way to fix bumps in your campaign.
Data-driven marketing helps you stray away from broad and generic messages to your audience. You can create more personalized messages that get your audience interested in your business and improve their experience.
2. Higher ROI
Data-driven marketing has the power to drive a better ROI for your business by helping you create a more personalized marketing campaign. Put simply, personalized marketing campaigns drive better results.
When you deliver content that is more valuable to your audience, they'll take more interest. For example, reading content written for a water treatment plant's digital marketing strategy shouldn't read the same as content written for a spa center.
Since your content will be more pertinent to those individuals, they are more likely to convert, resulting in a higher ROI.
3. Create better products
When you create new products, it's always nerve-racking to know if your audience will like them. With data-driven marketing, you'll know what your audience wants, and which products will work.
Data-driven marketing gives you details and insights into your target audience. You'll know their interests and purchasing habits. You can see if your audience is likely to purchase any of your new products.
You don't want to put in the time and effort to create a new product, only to find out that your audience doesn't like it. By using data-driven marketing, you can avoid product failures and focus on creating products that suit your audience.
Examples of data-driven marketing
So, how does data-driven digital marketing look in practice? Let's look at three examples from different successful campaigns.
Stitch Fix
Stitch Fix is a service where customers can submit you their measurements and style preferences to the company, and they send them personalized clothing packages in return: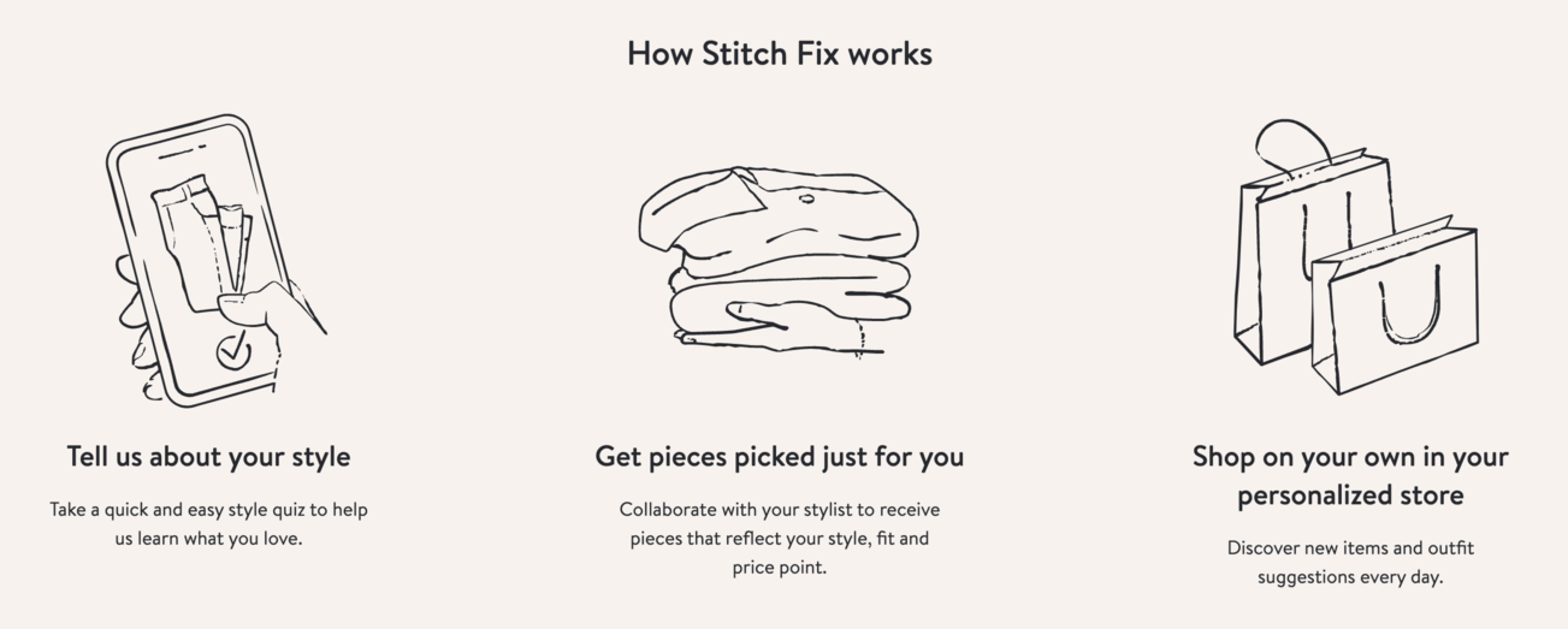 Stitch Fix's products are based directly on their target audience's preferences. As they gather more information directly from the source, they can use that data to target their ads and marketing materials to appeal to those most likely to need their services.
Spotify
Spotify Wrapped is a unique take on user-generated content. Spotify gathers users' individual listening data all year and presents it as personalized statistics in December:

With this strategy, they can take users' data and present it to them in an attractive way that's unique to their platform. They find out what their listeners prefer, and users get the benefit of knowing their listening patterns.
Plus, Spotify Wrapped encourages people who don't use Spotify to give it a shot!
DirectTV
DirectTV used data-driven marketing to find out what people are more likely to choose their services. According to their research, more people are likely to change service providers or try a new provider.
Knowing this about their market, DirectTV made a switch in their approach to target movers.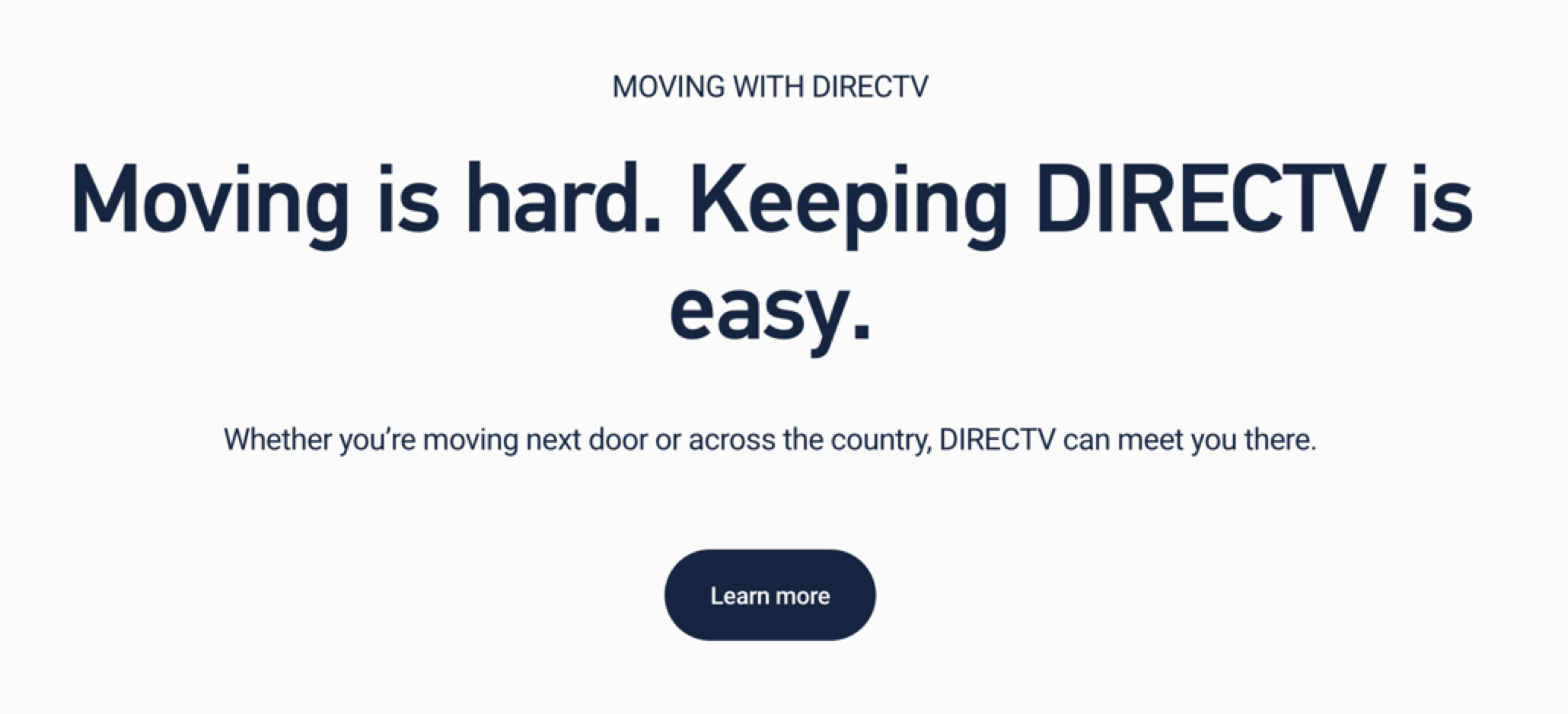 This approach helps them focus their efforts on those who need their service most.
Challenges to data-driven marketing
While there are many benefits to using data-driven marketing solutions, it is not without challenges. Here are some potential roadblocks to data-driven marketing:
Collecting accurate data: Making sure that you get accurate, complete data is essential to your campaigns. You might find errors, inconsistencies, and inaccuracies when collecting your data.
Avoiding data silos: A data silo is a set of data that is collected and stored in only one department. Having multiple data points across the company can make it challenging to consolidate information for the whole company.
Using the right platform: You'll find plenty of platforms to help you collect and store your data, but each one has different benefits. Finding the best platform for your business can be challenging, especially if you don't know what to look for.
While these challenges exist, data-driven marketing is foundational for understanding your customers. If you know how to use this strategy, you can see the benefits in your bottom line.
5 tips for using data-driven marketing
It's time to implement data-driven digital marketing solutions in your campaign. Here are a few tips to help you successfully use data-driven marketing:
Formulate personas
Use paid advertisements
Create retargeted ads
Implement targeted emails
Offer specials
Read on to learn more!
1. Formulate personas
If you want to make the most of data-driven marketing, you should create buyer personas. Personas define the people that you target and explain their occupations, desires, and personalities.
When you have access to an abundance of data, it can be difficult to make sense of it. By creating personas, you'll help your business better process that information.
Look for commonalities and certain traits to create specific personas. For example, you may find that a large majority of your audience is single, Caucasian women who make an average of $50,000 a year. You can use this information to target your marketing materials.
By creating personas, you'll understand your audience better, giving you more ammunition to reach your ideal customers.
2. Use paid advertisements
Paid advertising is a great way to harness your data to use towards paid advertisements. You can try different advertising methods to see which you prefer.
One option is to run a pay-per-click (PPC) advertising campaign. PPC ads are ads that appear in search engines, social media, and other websites. They operate on keywords to match search intent and pull in quality data.
Data-driven marketing can help you optimize your PPC campaign to create ads that resonate with your audience. You can find keywords that fit what your audience seeks to give your ads the best chance at driving conversions.
Paid ads are also an opportunity to optimize your landing pages, as these ads direct users to a specific page on your site. By understanding your audience, you can optimize your landing pages to appeal to their needs for more clicks.
3. Create retargeted ads
Retargeted ads draw your audience back to your business. Often, people will like your products but leave with an empty cart or wish list. Retargeted ads get them to reconsider purchasing and drive conversions.
Data-driven marketing can tell you about purchasing habits and what factors impact buyers' decisions. This information helps you create better retargeting ads because you'll know what your audience likes, wants, and needs.
Let's say you own a dog food company. Through data-driven marketing, you learn the different sizes of dogs most of your audience owns. With this information, you can send content that emphasizes the product and dog size to really appeal to each audience member.
It's a great way to create ads that fit your audience's experience. By retargeting them, you garner their interest again and get them to think about purchasing.
4. Implement targeted emails
Email marketing depends on data for segmentation and tracking. You can segment your audience into categories that help you provide them with more specific content. These segments can be based on demographic information, hobbies, interests, or spending habits.
With this organization, you can send emails that appeal more to your audience. You'll provide them with content and information related to their interests. It makes your emails more appealing because they know that the information is tailored to them.
Data-driven marketing will help you earn more conversions through email. You'll create a better experience for your audience that encourages them to convert.
5. Offer specials
People are constantly looking for ways to save money, like coupons, discounts, and special offers. Data-driven marketing will help you create offers that appeal to your audience.
When you collect data on your audience, you learn what kinds of coupons or discounts will appeal to them. You can use this information to send offers through social media, email, or paid advertisements.
Special offers are a great way for your business to earn valuable conversions. You'll have plenty of people that are ready to convert but need a final nudge. With data-driven marketing, you'll create offers that guide your audience towards conversion.
Independent research from Clutch has named WebFX the
top SEO company

in the United States.

Clutch has personally interviewed more than 250 WebFX clients to discuss their experience partnering with us.

Read More Clutch Reviews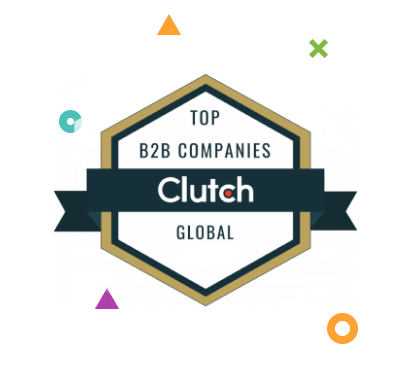 Let WebFX help you implement data-driven marketing
Data-driven marketing helps you create campaigns that are tailored to your audience's needs. If you're ready to create more personalized campaigns, WebFX can help.
We're a full-service digital marketing agency that specializes in data-driven marketing. We have a team of 500+ digital marketing experts that will bring their knowledge and expertise to your campaign.
With 25+ years of experience creating marketing plans that work, we've driven over $3 billion in sales and over 7.8 million leads for our clients. Need more confirmation? Read over 1020 client testimonials from a variety of industries that attest to our results.
If you're ready to use data-driven marketing to create a better campaign for your business, contact us online or call 888-601-5359 to speak with a strategist.