10 minute read

Adrienne is an Earned Media Analyst at WebFX. She's a foodie, traveler, and Francophile.
In a time when content is king, you could say that link bait is emperor. Link bait is any piece of content that is specifically designed to get people to share it across social channels and link to it on their own blogs or websites. Common qualities of successful link bait are usefulness, timeliness, visuals, or humor.
Well-designed and distributed link bait can be an effective form of link building, which can dramatically boost your website's traffic. Today we're going to look at some successful examples of link bait that were used to attract traffic and generate awareness for their creators.

Social Shares: 1,564 likes, 2,599 tweets, 1,590 +1s Linking Domains: 2,059 Though being published by Moz gave this example a bit of a leg up on the competition, The Beginner's Guide to SEO is still a great example of link bait that has been wildly successful. It is the first organic result for many Google searches such as "seo for beginners" and strives to be THE resource for anyone starting out with SEO.
Many other guides link to this one. It is successful not just because it is on the Moz website, but also because it is all-encompassing (breaking different categories into individual chapters), illustrates its points with images and is evergreen – it is frequently updated to represent changes in the industry. As of 2014, Moz now states that this guide has been read over a million times.
Wow!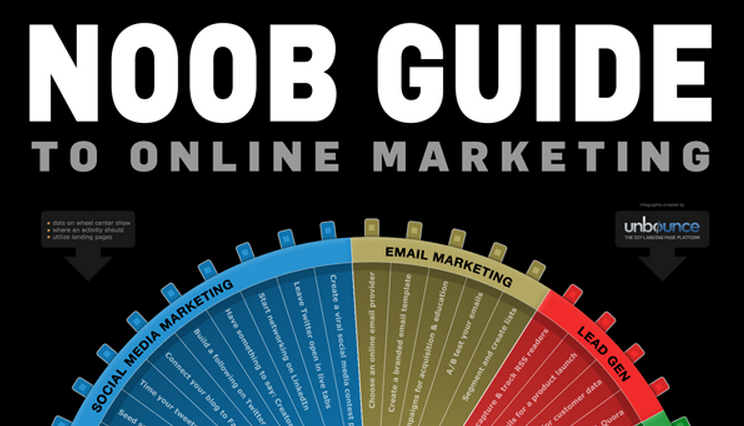 Social Shares: 393 likes, 2,665 tweets, 131 +1s Linking Domains: 287 Okay, one more example from Moz, then we'll look elsewhere. Originally a guest post for the YouMoz blog, this enormous post is a clear piece of link bait.
It features not only one of the largest infographics ever (15 million pixels!), but also a six month internet marketing course and links to further resources. To top it off, everything is presented in simple formatting and lists, with bold graphics and links to further tools. All of these things make it an attractive resource that inspires readers to share the knowledge.

Social Shares: 2,157 likes, 2,341 tweets, 789 +1s Linking Domains: 86 (and rising) Let's look at one of our own examples, shall we? Trying to get an infographic to go viral is a little bit like trying to catch lightning in a bottle, but we seem to have managed it with this one! The key to the continued success (and continued links) of this infographic is its evergreen nature.
Color is always going to be relevant, especially to web designers. It also helps that there's a ton of information packed into this single image.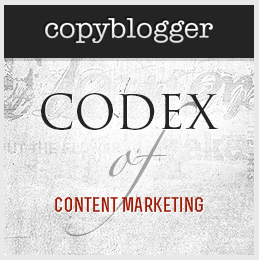 Social Shares: 56 likes, 687 tweets, 90 +1s Linking Domains: 110 For this guide, Copyblogger took 52 posts they already had and compiled them into a readily-linkable free course on content marketing that covers all bases.
If you want to learn about content marketing, this is where you should go to start. It is successful link bait because it's a great resource, gives beginners a solid foundation, and is just a ton of information all gathered into one convenient place.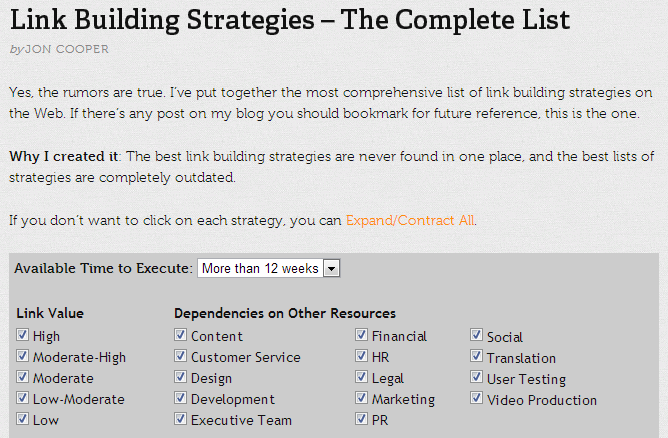 Social Shares: 292 likes, 1,412 tweets, 659 +1s Linking Domains: 228 This post is one of Point Blank SEO's most popular articles.
It is the "complete" list of link building strategies, with dozens of different ideas explained in detail. With such an all-encompassing guide, who would bother trying to compete? Why recreate the wheel?
Just link to this, instead. It is successful link bait because it lists a huge number of ideas, is sortable and provides resources for many of the ideas. On top of all that, when it was first posted there was a contest to come up with more ideas, inspiring visiting SEOs to contribute further strategies in the comments.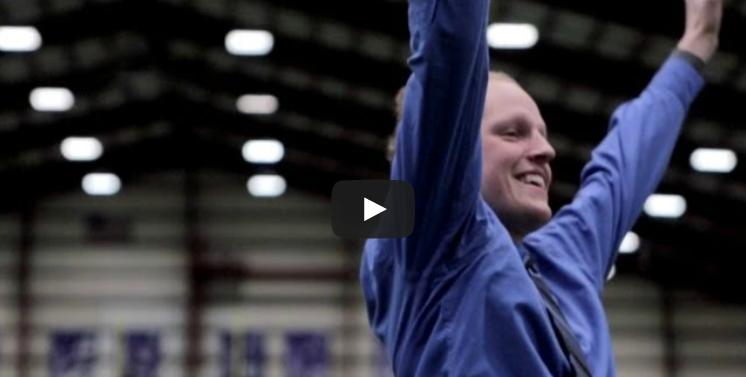 6. This Amazing Kid Died. What He Left Behind is Wondtacular.
Social Shares: 14,627 likes, 120 tweets, 755 +1s Linking Domains: 117 Although you could probably classify the entire Upworthy site as linkbait, this was one of its first really big hits. Not only did the site receive powerful links from Forbes, Time, Fast Company, and several others, it grew a ton of awareness for Zach Sobiech's story.
Sometimes link baiting isn't just about getting attention — it's also about doing some good. Find a way to package your cause in a link-worthy fashion and your story may go viral.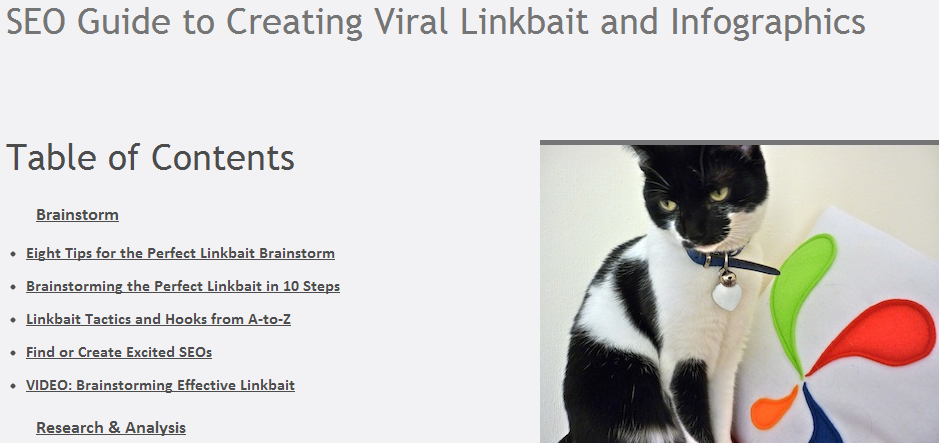 Social Shares: 129 likes, 967 tweets, 342 +1s Linking Domains: 205 What link bait list would be complete without a post about link bait? This massive guide features an A to Z list of link bait tactics, several videos, a downloadable PDF workbook, and advice for researching, creating and distributing viral link bait.
It's another one of those "ultimate guide" type resources that continue earning links long after their original publication.

8. Is Nate Silver a Witch?
Social Shares: 17,722 likes, 5,614 tweets, 166 +1s Linking Domains: 116 Microsites are often link bait by definition, completely focused on one subject or call to action. This example asks if Nate Silver is a witch, and answers in huge letters (since the election): PROBABLY.
It succeeds for its conciseness, timeliness, and humor.

Social Shares: 2,331 likes, 1211 tweets, 12 +1s Linking Domains: 596 Water Use It Wisely compiled this list of 112 ways to conserve water. The website is visually appealing with its blue and beige color scheme. The list itself is enormous, but each tip is just one or two lines in length – they are brief, simple to understand, and easy to apply.
No wonder it has been shared so widely!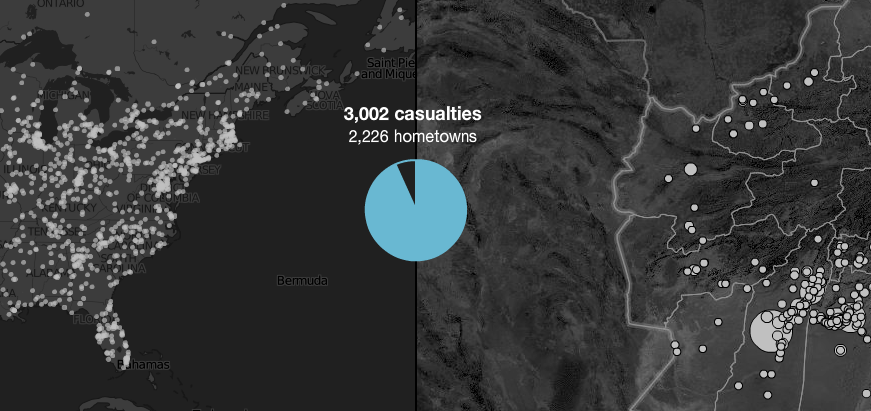 Social Shares: 9,871 likes, 955 tweets, 16 +1s Linking Domains: 176 War Casualties shows two interactive maps of the casualties of the War on Terror: on the right is a map of where the deaths occurred abroad and the left side contains a map of the soldiers' hometowns. Its stark black and white maps get the message across; as it loads, it drops the points of interest on the map one at a time, giving you a strong impression of the magnitude of the growing death toll.
It is good link bait because of its simple nature and interactive features. It is a very accurate visualization of the toll of war on our country, so it is surely widely cited.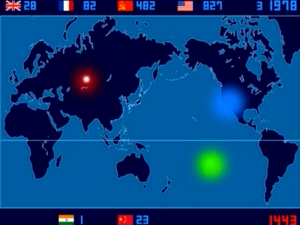 Social Shares: 1274 likes, 7,627 tweets, 45 +1s Linking Domains: 330 This video, by the artist Isao Hashimoto and created for CTBTO (the Comprehensive Nuclear Test Ban Treaty Organization), maps out in time-lapse all 2053 nuclear test explosions between 1945 and 1998. Though it is now several years out-of-date, many still link to it because it gives such a global picture of nuclear testing. As link bait it succeeds because the information is useful and difficult to find all in one place, and the video is somewhat hypnotic (showing a month per second, counting up the number of tests per country).

Social Shares: 912 likes, 243 tweets, 10 +1s Linking Domains: 733 Though this is a map intended for Australians (I tried to find one for the US, but there is no similar project here that seems to be as complete – hint, hint), it is great link bait because it is useful to anyone with a bladder (read: everyone).
It taps into Google Maps' API in order to create an interactive map that pinpoints the exact location of public restrooms across the country.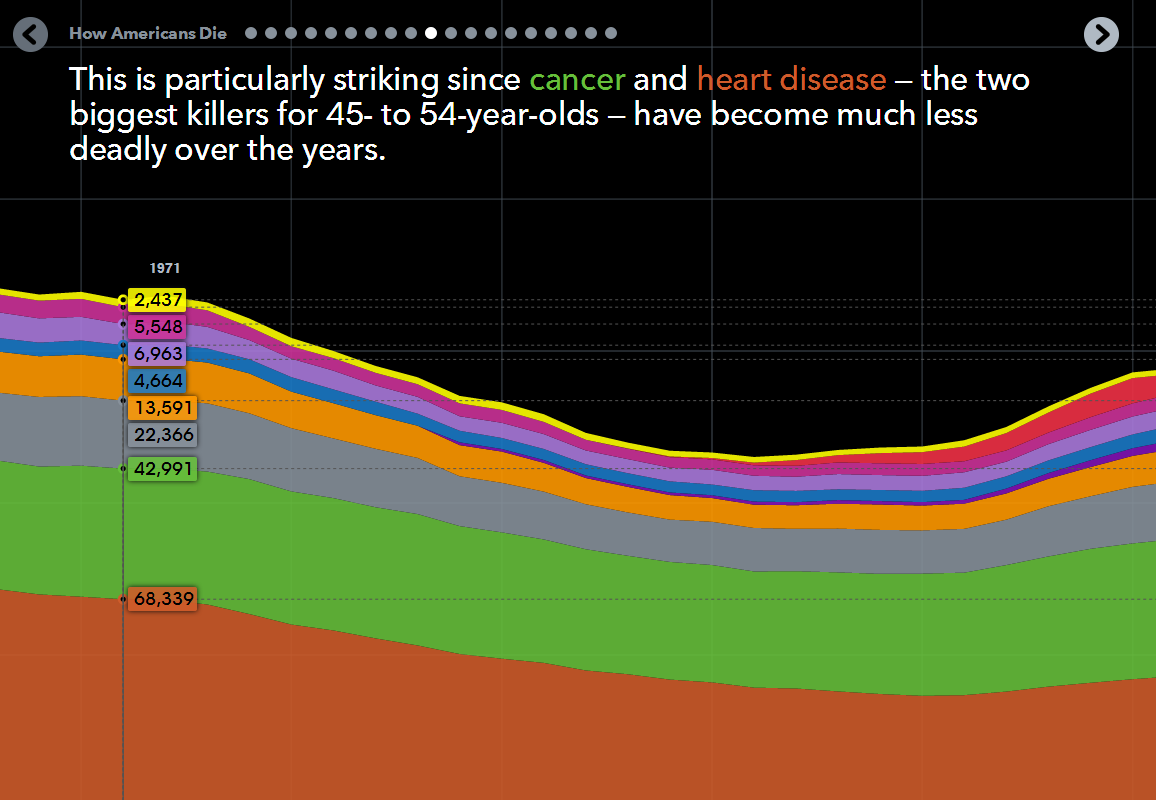 Social Shares: 3,317 likes, 2,520 tweets, 337 +1s Linking Domains: 116 Although this is a morbid and somewhat depressing topic, this data visualization from Bloomberg was an instant linkbait hit. By visualizing what may have otherwise been seen as boring data, the page was shared more than 5,000 times within the first two days of its existence.
As of this writing, the numbers are still going up.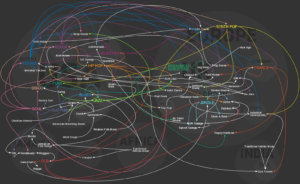 14. The Evolution of Western Music
Social Shares: 40,029 likes, 13,241 tweets, 1,610 +1s Linking Domains: 297 Total Links: MILLIONS One of the most popular items on this list, this interactive piece of data allows you to see how Western music has evolved in a 200 year period. Music is a topic that never seems to get old, and those who listen to one particular genre are likely to share this after they learn about its true "roots." Although several years old now, this link continues to be shared every day.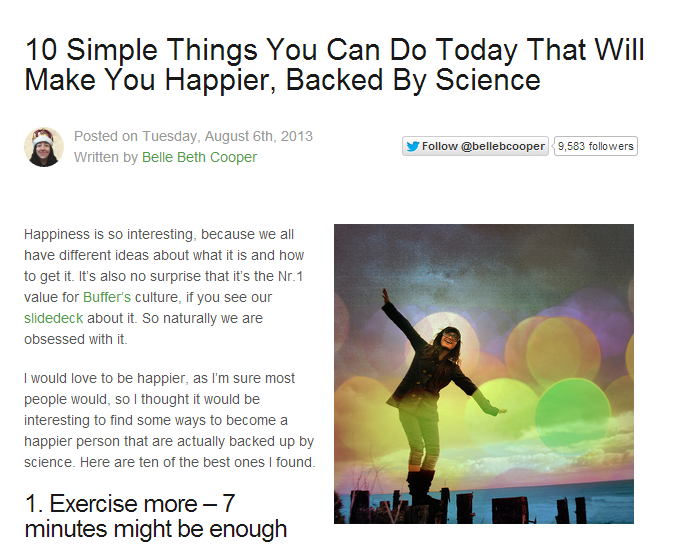 Social Shares: 56,279 likes, 6,845 tweets, 1,626 +1s Linking Domains: 206 Total Links: MILLIONS "What?
But this is just a blog post!" Just a blog post indeed. Social media sharing service Buffer loves to publish blog posts with findings backed by science and real data, and this post was a runaway hit from the moment it hit the Internet. Although less than a year old as of this writing, this has proven to be an evergreen piece for Buffer, with more than 2 million links from WordPress.com alone.
That number is only going to go up as more and more people discover Buffer and their (fantastic) blog. Although many of the examples in this post are of guides, infographics, or otherwise "out of the box" content, sometimes a simple blog post like this one can be incredibly effective link bait. It's all about knowing your audience, what they will find interesting, and what kind of content they will be motivated to share.
These are just 15 examples of great link bait that we've found online. Feel free to share your own in the comments!
Adrienne is an Earned Media Analyst at WebFX. She's a foodie, traveler, and Francophile.

WebFX is a full-service marketing agency with 1000+ client reviews and a 4.9-star rating on Clutch! Find out how our expert team and revenue-accelerating tech can drive results for you! Learn more
Try our free Marketing Calculator
Craft a tailored online marketing strategy! Utilize our free Internet marketing calculator for a custom plan based on your location, reach, timeframe, and budget.
Plan Your Marketing Budget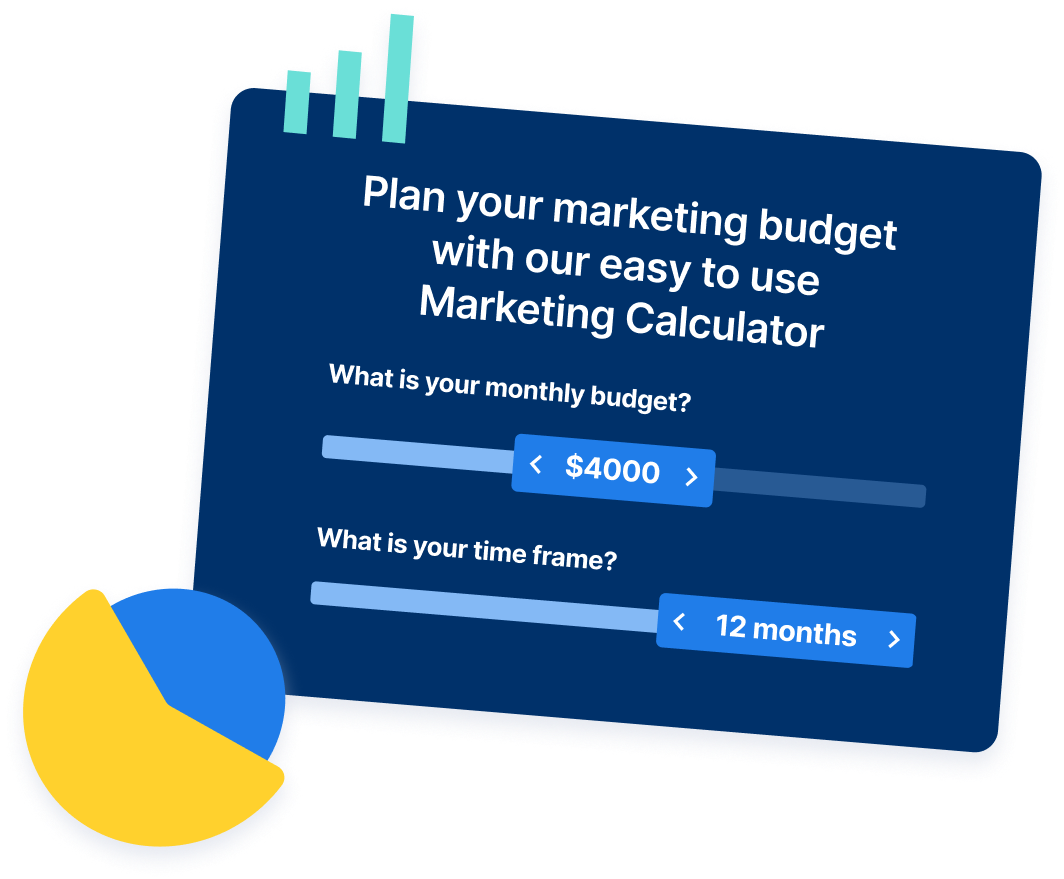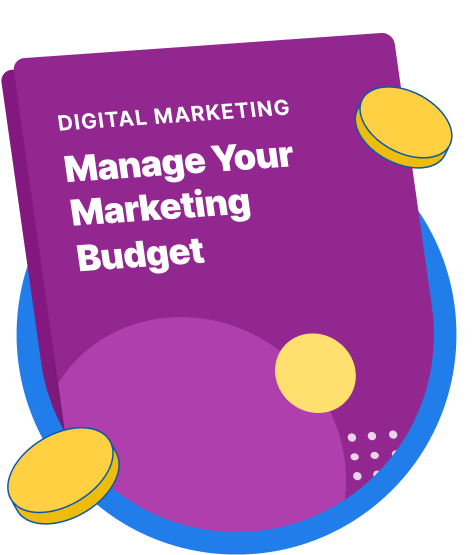 Maximize Your Marketing ROI
Claim your free eBook packed with proven strategies to boost your marketing efforts.
Get the Guide
Try our free Marketing Calculator
Craft a tailored online marketing strategy! Utilize our free Internet marketing calculator for a custom plan based on your location, reach, timeframe, and budget.
Plan Your Marketing Budget