Amazon Selling: 4 Tips for Becoming a Profitable Seller on Amazon
Third-party sellers account for 50 percent of paid units sold on Amazon. Many businesses see success with selling their products on this platform. If you haven't started selling your business's products, you're missing out on a great opportunity to earn conversions for your business. On this page, we'll provide you with steps to start building your Amazon seller account and four tips to help you become a profitable seller on this platform. If you need help setting up your seller profile, call us today at
888-601-5359
to speak with a strategist.
How do I start selling on Amazon?
If you're ready to start selling on Amazon, here's how you can get started:
1. Decide what you want to sell
If you're going to use Amazon for your business, you must know what you're going to sell. Many sellers create their Amazon sellers account but don't actually know what they are selling. It's important that you take a look at your products and decide which ones to sell on Amazon.
You can choose to sell all of your products or only select products that you believe would work well for the platform. In addition, you must keep in mind that you need to manage the inventory of the products you sell on this platform.
You'll also want to figure out your product category. If you look at the drop-down menu on Amazon's search bar, there are dozens of categories where products fit. You need to know where your products will fit once you add them to the site.
13 More Tips for How to Sell on Amazon Like a Pro
2. Choose your selling plan
Once you know what you want to sell and how much you're selling, you'll choose your selling plan. Amazon offers two plans for people who want to sell on their site.
Professional plan:The professional plan allows you to sell an unlimited number of products. It costs $39.99/month to subscribe to this plan. Amazon takes a selling fee ranging from a minimum of 0% to 20%, depending on the item.
Individual plan:With the individual plan, there is no monthly fee. You pay $0.99 for every item sold, plus a selling fee on top of that
If you're just looking to sell a few items here and there, you may be better off using the individual plan. In general, however, you'll want to sign up for the professional plan if you want to continually sell your products and gain valuable traction on Amazon.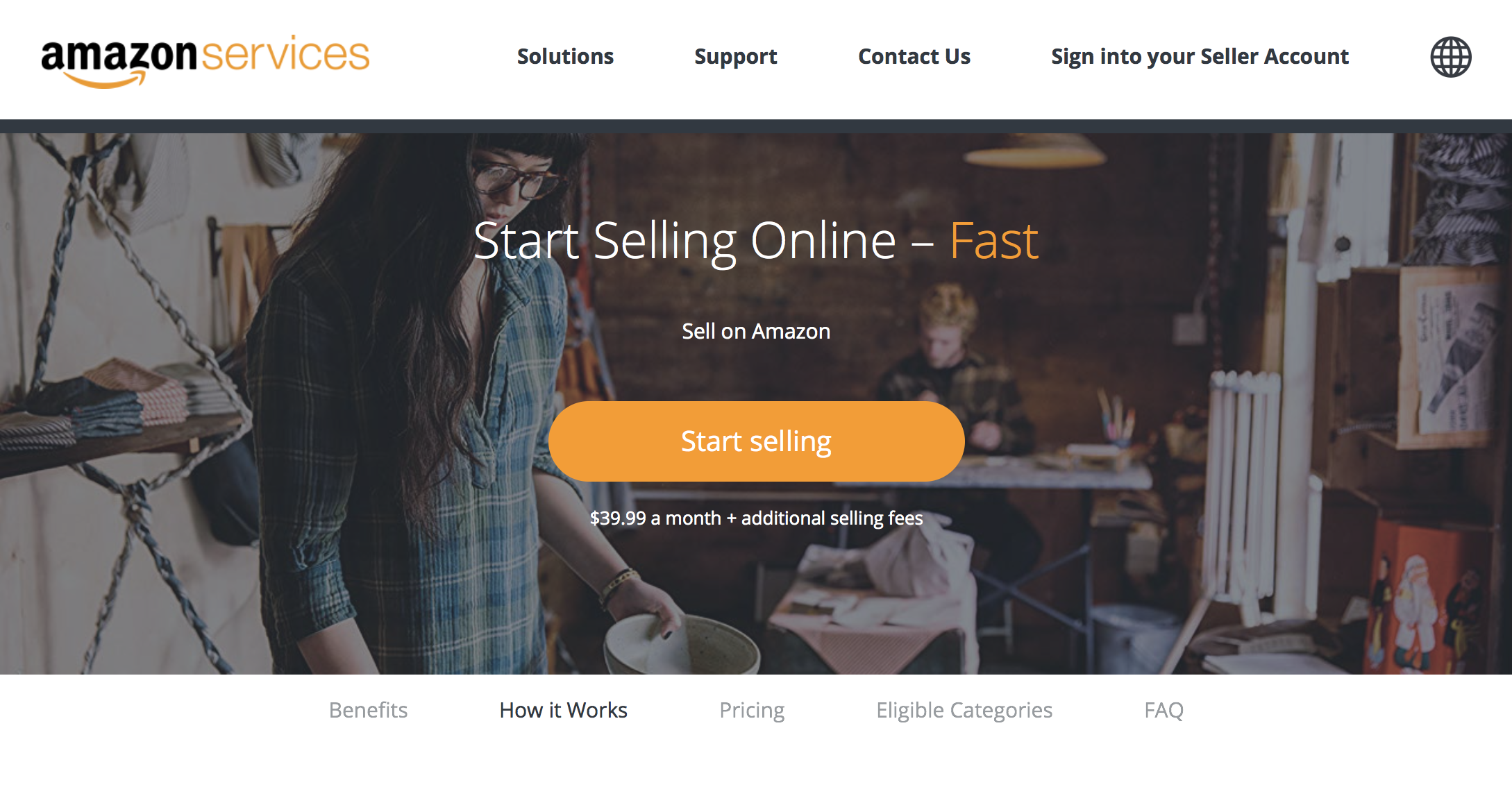 3. Register for your account
You have your products set and know what type of account you want. The next step is to create your account. You can create a seller account by visiting the Seller Central page.
4. List your products
Once you have your account set up, you can start listing your products on the Amazon Marketplace. If you choose the individual account, you can only upload products one at a time. With the professional subscription, you can upload large batches of product listings.
If someone is already selling a product like yours, you have the option to add to the original listing. Have you ever looked into a product and checked out options from different sellers? This is where your product would be listed.
You must indicate how many you have, the condition of the products, and the cost for shipping.
The only downside to listing your product with others is that it doesn't stand out from the competition. You don't have your own personalized listing that appears in the search results. This option is more geared towards businesses that use the individual plan and don't post products often.
To get the most exposure and drive the best leads, you'll want to create individual listings for your products. You should also fill out all the information completely, including the product details, the UPC code or SKU, product attributes, and more. Add high-quality pictures to your listing to get the most leads for your products.
Once you have your product listings completely filled out, you're ready to start attracting new leads!
4 tips for building a successful Amazon campaign
Now that you have your listings set up, it's time to start optimizing your Amazon campaign to drive the best results. Here are four tips to help you create an Amazon campaign that helps your business grow.
1. Target valuable keywords
If you're familiar with search engine optimization (SEO), you may be familiar with conducting keyword research. Keywords play a crucial part in SEO because they trigger your site to appear in relevant search results. With Amazon, the same concept is true.
When users search keywords in Amazon's search bar, it produces a list of relevant products that are related to the query. If you want to appear in relevant search results, you must choose the right keywords for your Amazon product listing.
Keyword selection on Amazon is a bit different from keyword selection for Google. You'll want to use an Amazon-specific keyword tool to ensure you're optimizing for the right keywords. Sonar is a great Amazon-focused keyword tool that will help you find keywords for your product pages.
Once you have your keywords selected, you'll integrate them into your product listing. The biggest difference between Google and Amazon is that you only need to integrate your keywords once to rank for them on Amazon. This means that you can integrate more related keywords to help you rank in various search results.
2. Optimize product listings
Once you have your products posted, you'll want to optimize your listing. Optimizing your listing will help you reach more valuable leads that are interested in your products.
You can optimize your listing by providing valuable information for your audience. Include important features of your product that entices them and gets them interested in your products. You want to provide good details to keep it interesting.
Break down your information in the bulleted list section. This helps your audience see key features of your product quickly. It will help keep them engaged on your listing and get them interested in buying your product.
In addition, ensure that you add good photos to your listing. Having some photos that show different angles of your product helps your audience see your product better. It will help you earn more conversions.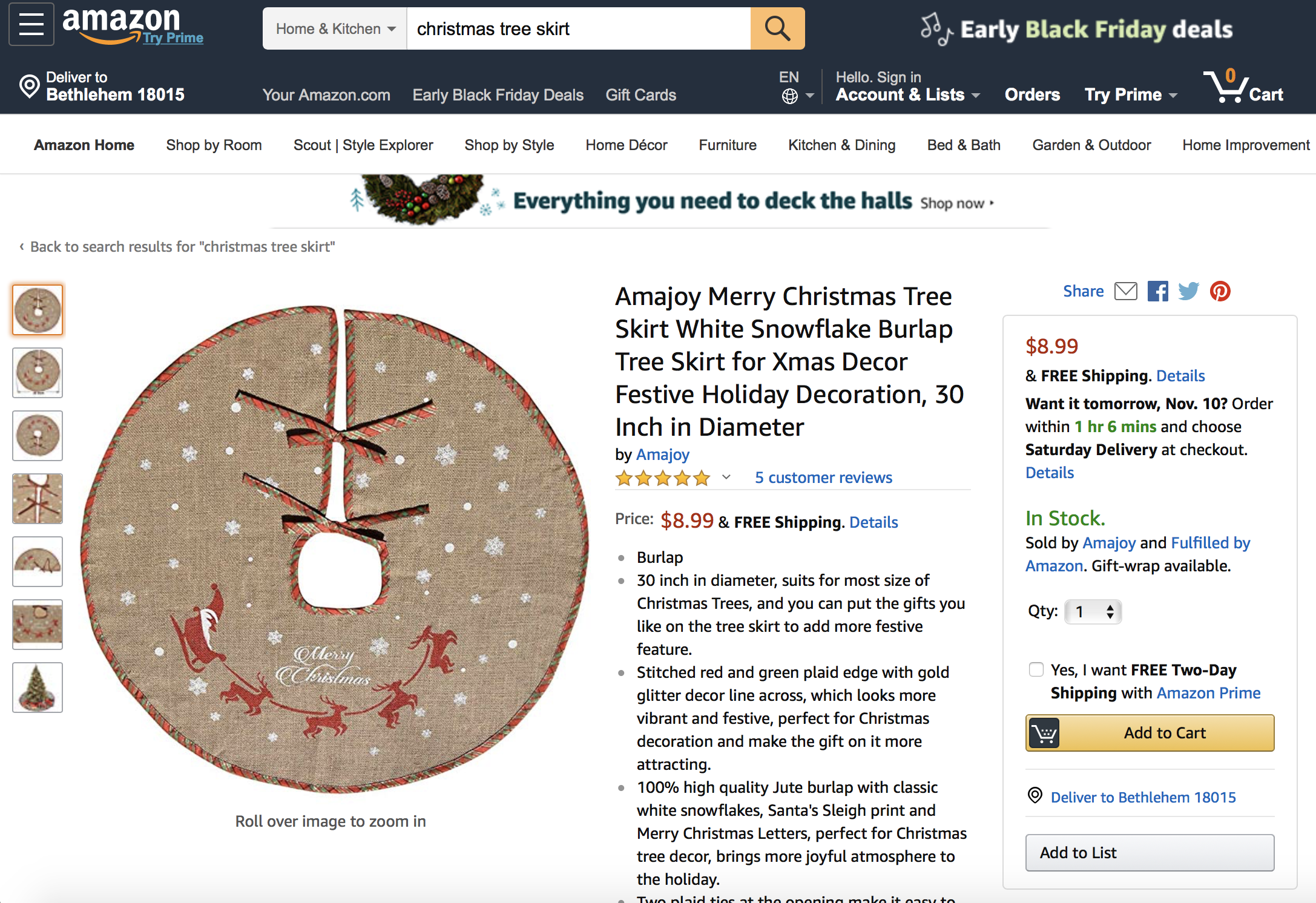 3. Manage your inventory
If you're going to sell on Amazon, you must be on top of your inventory. You need to ensure that your products are always in stock, so you can keep earning conversions.
You can have a great rating in the search results only to have it damaged by your products going out of stock. If you don't have any products in stock, people aren't buying them. It reduces your ranking, which makes it challenging for you get your rank back up again.
Your account can be suspended if you aren't getting products out in time. If you don't have enough products in stock, but your listing says it's still in stock, you risk shipping the product late or having them cancel the order. Both of these actions negatively impact your Amazon store.
To prevent this from happening, constantly monitor your stock flow. If products are selling well, try to order ahead of time to ensure you have enough in stock. It will help you drive more conversions and keep your product ranking intact.
If this is too much for your business, you also have the option to do Fulfillment by Amazon (FBA). With FBA, Amazon handles the shipping, delivery, returns, refunds, and exchanges. You don't need to worry about managing inventory.
You send your wholesale products to Amazon warehouses around the country. Every time someone buys your product, Amazon pulls it from one of those warehouses and ships it off. It's a hassle-free way for you to sell your products.
4. Evaluate at competitor pricing
Whenever you post new products to your Amazon store, do some research first. Take your product keywords and plug them into the search bar. Look at the results that appear and check out the pricing.
Generally, you want to price your products around the same as your competitors. It helps you remain in the running with them and keeps you as a viable option. You can also set your prices slightly lower to drive traffic to your page over the competition.
The one thing you don't want to do is have products that are priced significantly higher than your competitors. People are looking for the best bargains, so they will turn to your competitors if your item is priced too high.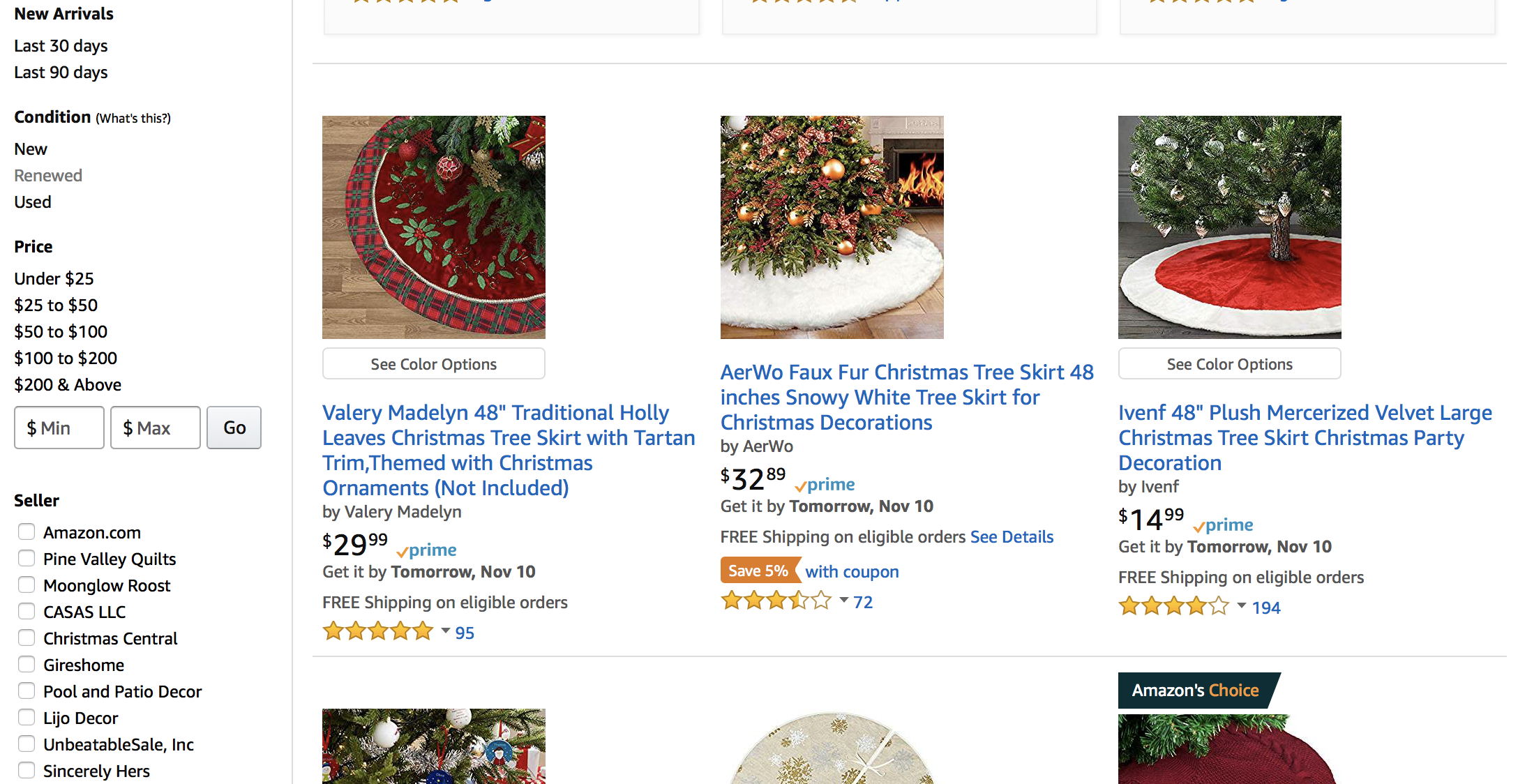 Three areas you'll want to monitor with your Amazon ad budget
As you run your campaign, you'll want to constantly maintain your budget. It's crucial that you keep track of your campaign and its performance to ensure you're getting the most out of your money. Here are three areas you'll want to monitor.
1. Keywords
Your keyword selection strongly impacts how your campaign performs. If you don't choose the right keywords, you won't reach the most relevant leads. This means fewer conversions and profit for your business.
The best thing you can do is continually conduct keyword research. This ensures that you're using the best possible keywords for your campaign. You can discover new keywords that may be a better fit for your advertising campaign.
This is a great way to reduce your ACoS and make more room for profit. Your keywords will attract more leads that convert, which increases your sales and allows you to make a better profit. You'll do all of this without needing to pump more money into advertising your products on Amazon.
2. Trends
As you run and monitor your Amazon ad, you'll want to look at different trends in your campaign. These trends give insight into how your campaign is working. Trends help you identify the parts of your campaign that are successful.
You can monitor numerous metrics with your Amazon ad campaign. This includes your impressions, clicks, CPC, and conversions. It's beneficial to monitor trends to see which parts of your campaign are successful.
For example, you may find that you have a high click rate but low conversion rate. This means that the keywords and title of your product are relevant, but something on your page deters people away. You may need to rethink your product copy to ensure that you're providing your audience with valuable information that gets them to convert.
Amazon makes it easy for you to see which keywords are the most effective, too. You can filter keywords based on orders received and see which keywords drive sales for your business. This allows you to nix irrelevant keywords that aren't helping your campaign and replace them with new ones.
3. Product selection
Not every product you have on Amazon is meant to be a sponsored product ad. When you choose which products you advertise, you want to ensure that you choose products that will perform well. The right products will increase your sales and your ad's performance.
You can use these ads for popular products or products that aren't as popular. Advertising popular products will help you earn even more sales. On the other hand, you can help unpopular products earn more conversions by featuring them as sponsored products.
WebFX will help you set up your Amazon seller profile
Amazon is a great place for you to sell your products to interested customers. By optimizing your seller profile, you will help your business reach more interested leads. At WebFX, we have the knowledge and expertise to help you create a successful Amazon seller profile.
We're a full-service digital marketing company that specializes in Amazon optimization. With our team of over 500 experts, we'll help you optimize your campaign to drive valuable results. We'll help you get your seller profile set up and optimize it to help you earn valuable leads.
If you're looking for a company that drives results, look no further than WebFX. In the last five years, we've driven over $3 billion in sales and over 7.8 million leads for our clients. We focus on creating campaigns that help your business grow.
Don't believe us? Just ask our clients! Check out our 1020+ client testimonials that attest to the great work we do!
Get started today
If you're ready to start selling on Amazon and earning more leads, contact us online or call us today at 888-601-5359 to speak with a strategist.
Earn a 20% greater ROI with WebFX