In this video, Julie from the WebFX Talent Acquisition team shares five recruitment marketing ideas that will help you find more qualified candidates for your job openings.
Transcript:
Listen, we know it's not easy to fill those open positions at your company. Recruiting is tough, especially if that's not the only thing on your plate. But recruitment marketing can help take some weight off your shoulders.
Think of marketing your open positions as you would any other product or service. Your product is the job, and your audience is qualified people in the job market. You want to convince your audience that they should invest in your company — the investment being their precious time and energy rather than their money.
Recruitment marketing uses classic digital marketing strategies — like search engine optimization (SEO), advertising, content marketing, or social media marketing — to bring potential job candidates to your business and convince them to apply.
In need of some inspiration for your employee recruitment campaigns? We have five ideas to share with you. But first, let me share a little bit about how to map out your applicants' online journeys. Don't go anywhere.
How to reach people on a job hunt
In order to effectively promote your job openings, you need to think about how people job hunt online. Put yourself in their shoes for a minute.
The initial search
Where is the first place you go when you want new information? Google…or another search engine. But probably Google. You expand your search to Indeed, LinkedIn, and a job board that's specific to your industry.
The research process
Yay! You've found a job you really like. The job posting leads you to that company's website where you can apply.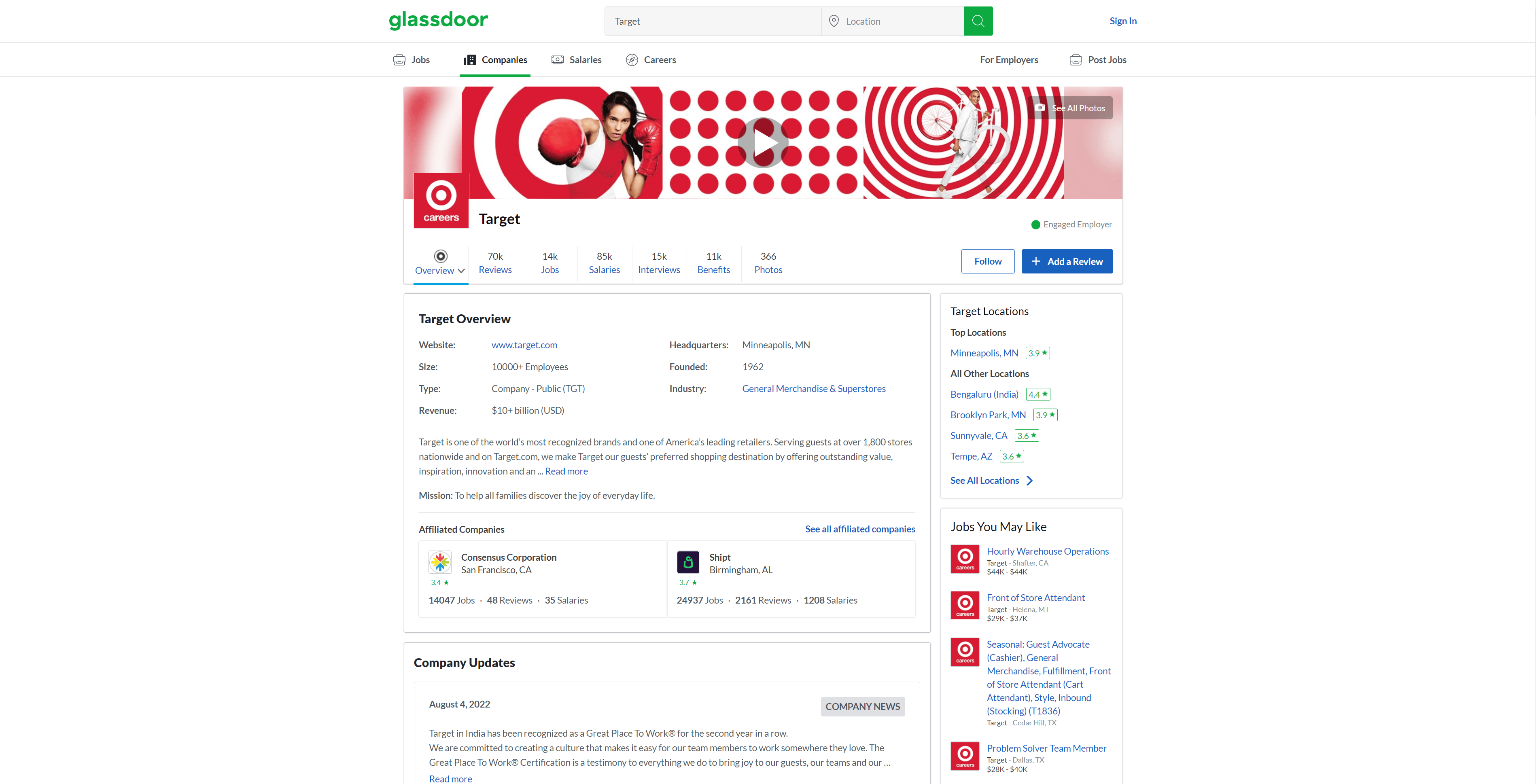 You start researching more about this company, reading reviews on Glassdoor, checking its social media, perusing its website to gain a better understanding of the company…all that good stuff.
Considering the options
You take a little bit of time to research other companies before applying to that first job, all while seeing targeted ads reminding you of how great the first company is. You decide to do it. You're going to apply for a new job.
People visit a lot of places online when they're on the hunt for a new career, which means you need to meet them where they're at. I say "where they're at" because you don't need to be on every job board or every social media platform.
When thinking of recruitment marketing ideas, consider the path your specific audience takes to submit their application. You can use different analytics tools to analyze how people find your business and interact with your marketing thereafter.
Using the touchpoint data you have, map out your applicants' journeys. Then, you can decide where you'll market your business and what types of promotion you can do in each location.
Now, I promised some recruitment marketing ideas, and I will deliver. Here are five things you can do to spice up your recruiting process. Again, these are just suggestions. Tailor these to your business where they make sense.
5 recruitment marketing ideas
1. Create content for applicants
No recruitment marketing strategy is complete without content.
Every business needs at least one page on their website dedicated to their open positions. This page should either contain your job openings or link to somewhere that does.
You may also include general information about your company on this page, such as benefits, employee testimonials, your mission statement, and anything else that helps you stand out to applicants. Go into this assuming applicants have very little knowledge of your business when they first interact with you.
If you have the resources to create more than one page, do it. Potential applicants have a lot of questions about your company, so take the time to answer them in your content. Here are a few recruitment ideas:
Create a blog post that answers common questions you get from applicants
Write an article with advice for people who want to enter your industry
Design an infographic that outlines your hiring process
Add a page to your website dedicated to your company's culture and values
Create a video that explains the origins of your business
If you're short on content ideas, think about the information you communicate to new hires and people you've interviewed. Is there anything you or your hiring managers find yourselves repeating that can be turned into content?
2. Optimize job content to appear in search engines
Let's rewind to that quick touchpoint mapping we did earlier. One of the first places people go when they want new information is Google.
Not only should you create job-related content for your website, but you should also make sure it's optimized for search engines. A big part of this is using keywords that your audience will search with on your website and in your job descriptions.
Even more specific, you should consider using local keywords. So things like, "sales jobs in Pittsburgh" or "engineering jobs in Tampa". Things related to your location.

Now don't go all spammy on me. Use keywords in your content where they make sense. Another part of SEO is creating a good user experience, which is exactly what you won't do if you shove a bunch of random keywords into your content.
Some other SEO tips for your hiring campaign are:
Use job posting structured data or a job board that integrates with search engines.
Structured data is basically a bit of code you add to your website in order to help search engines better understand your content. This will help you appear in those cool, interactive snippets you see at the top of the results.

Optimize your title tag and meta description with keywords.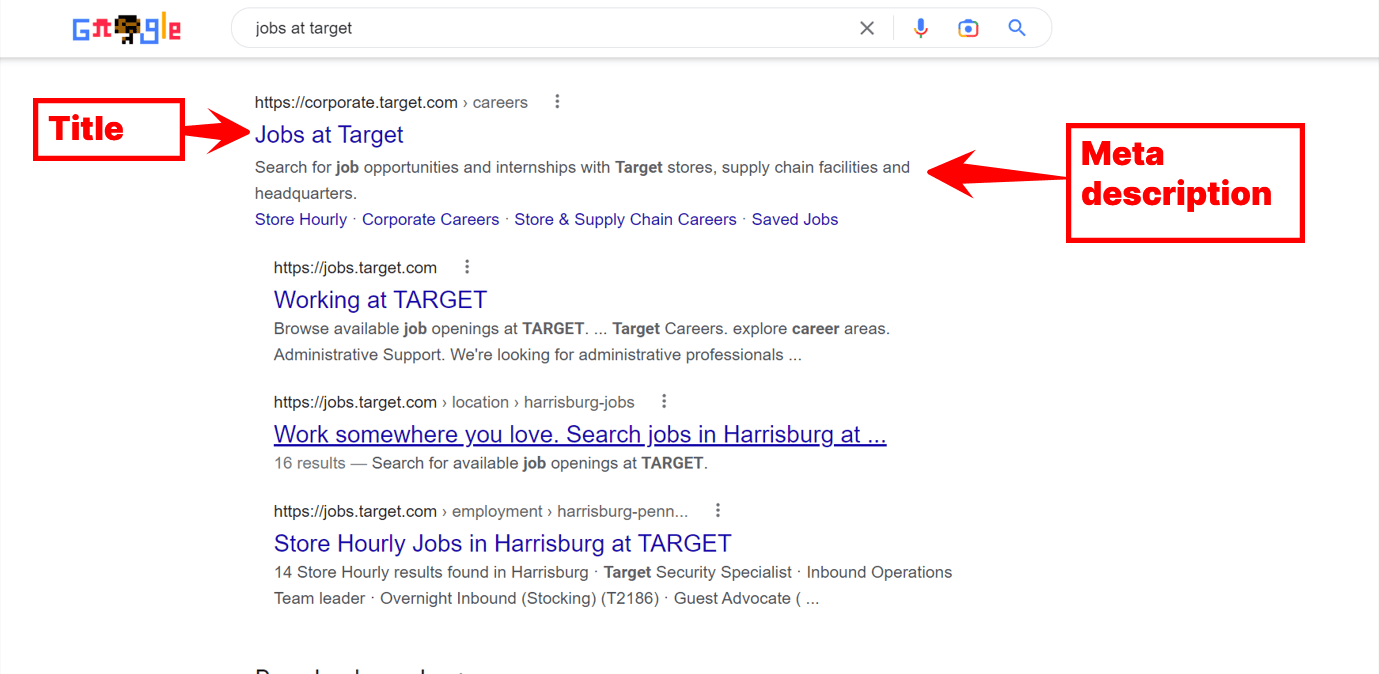 Work with local business organizations to get your jobs listed in their directories.
Link to your careers pages and job postings on other pages across your website…where it makes sense, of course. Internal linking, or linking within the same website, can help search engines find your pages and get them in the results.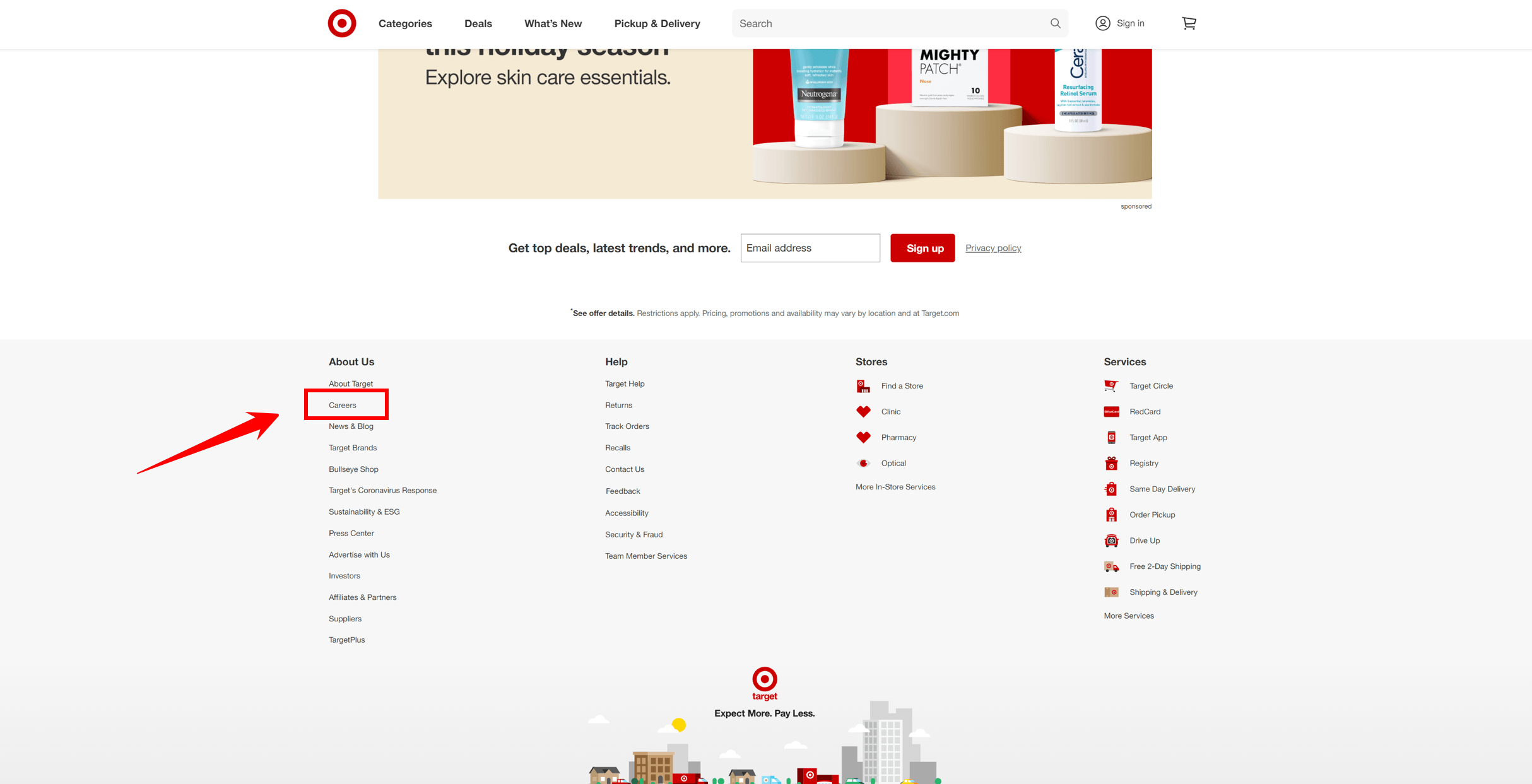 3. Post about your jobs and culture on social media
Your recruitment marketing ideas don't need to stay on your website, and neither should your culture. When you have a new position available, consider sharing that with your followers. Even a general hiring post every so often is fine if you don't want to post about every single opening you have.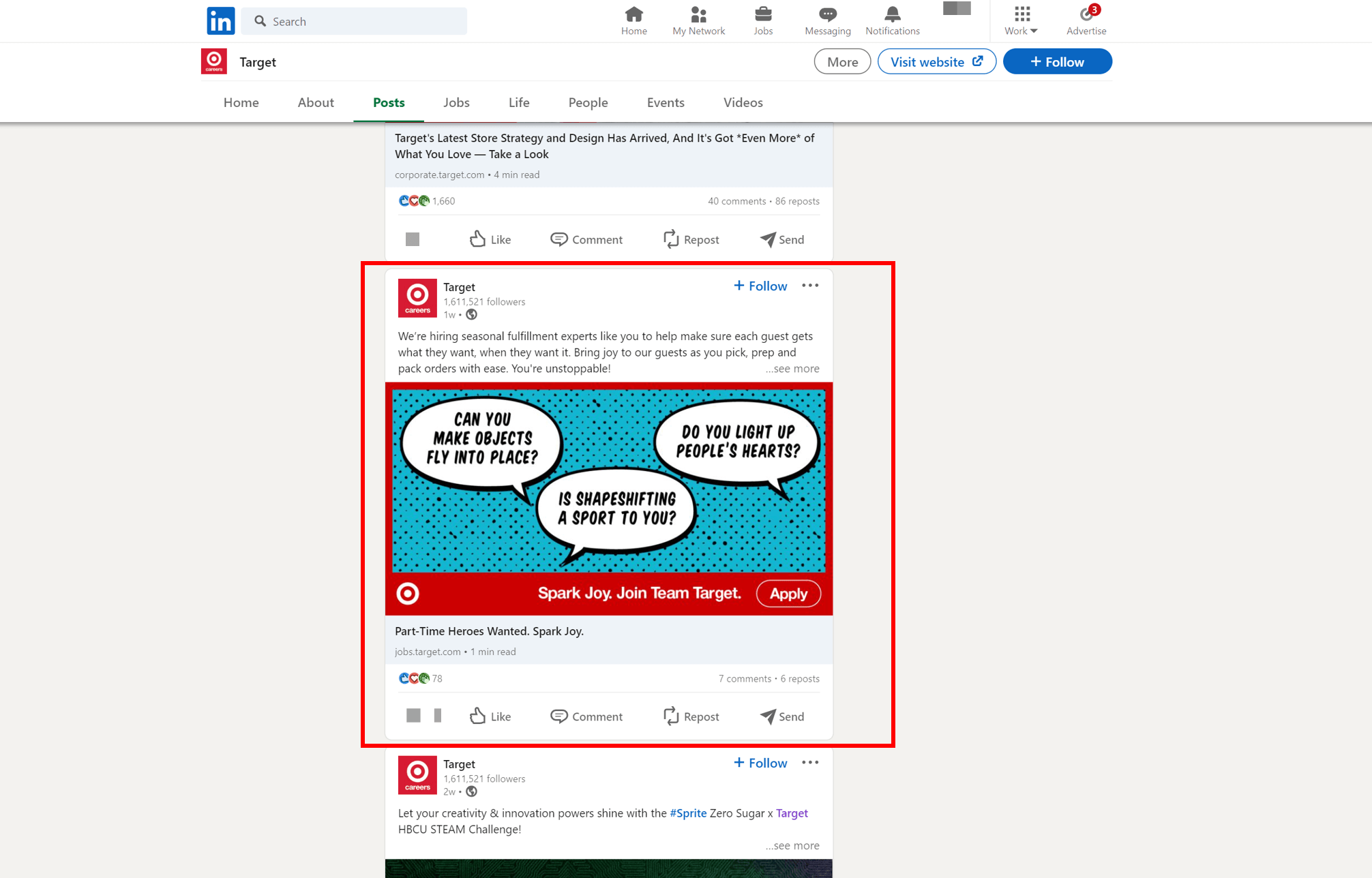 People often use social media as a tool to learn about a business, too. If you have the resources to do this, and your target audience is on social media, share information about who you are as a company.
Whether you focus on the environment, celebrate your team members, volunteer in your community, or have a really cool office space, tell the world. You can even repurpose website content for social media.
Keep your profile optimized and updated so people can easily find you and get the gist of what you stand for.
4. Appear on relevant job boards
I mentioned earlier that some job boards integrate directly with Google, meaning that if you use these job boards, you may show up in the interactive job feature.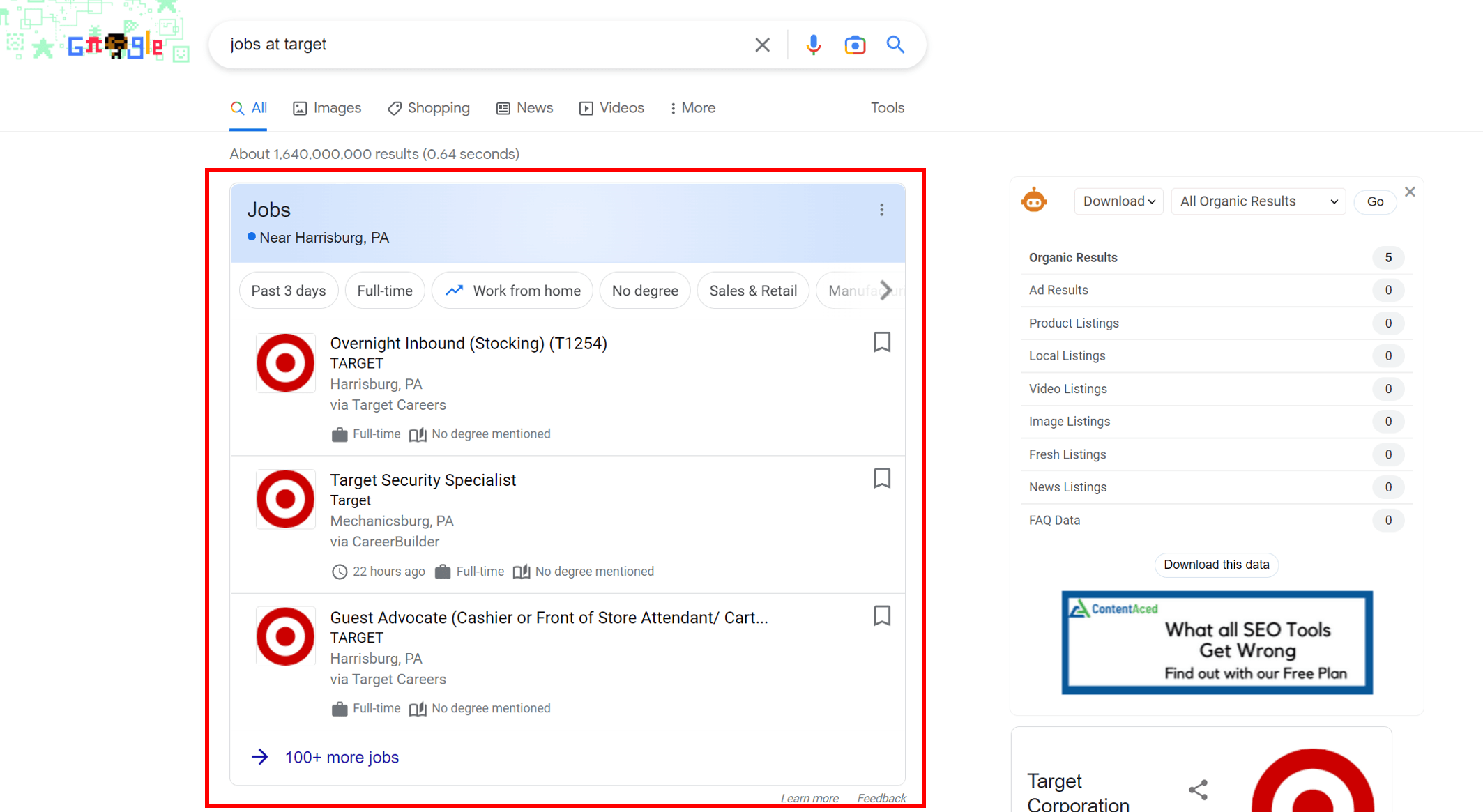 This is a great way to boost the success of your employee recruitment campaigns.

Even if they don't work with Google, appearing on job boards can help more people find you — whether you choose Indeed, LinkedIn, or another platform. Maybe you know of a job platform that's specific to your industry.
Just don't feel like you have to be everywhere all at once. That's stressful. Stick with the job boards that get you the best visibility and the most qualified applicants. Your website is job board number one, and the rest are pretty much up to you.
5. Retarget people who have shown interest in your jobs
Technology is pretty cool, and it can help you reach people who have shown interest in your jobs, also known as retargeting. Maybe someone visited a career-related page on your website, watched your video about working at your company, or subscribed to a job-related newsletter that you manage.
You can create a list from these different sources and reach the people who haven't yet applied. It's kinda like a little tap on the shoulder that reminds people to apply.
You can retarget people on social media, in search engines, on streaming services, and in other places where they spend their time online.
And that was the last of our five recruitment marketing ideas. We hope this made your hiring process a little bit easier. If you want to keep learning about promoting your business online, subscribe to our YouTube channel and our email newsletter, Revenue Weekly. You can find the links to subscribe below.
Happy hiring!
How is your website's SEO?
Use our free tool to get your score calculated in under 60 seconds.
Get posts by email
Join 200,000 marketing managers and subscribe to Revenue Weekly!
"*" indicates required fields
WebFX Careers
Join our mission to provide industry-leading digital marketing services to businesses around the globe - all while building your personal knowledge and growing as an individual.