UX and SEO: 4 UX Tips for Improving Your SEO
Did you know that 73% of people expect content to display well regardless of the device they use? This is just one of the many user experience (UX) factors that impact your search engine optimization (SEO) strategy. If you want to keep leads on your page and turn them into conversions, you must seamlessly integrate UX and SEO together.
On this page, we'll dive into detail about how UX impacts SEO and four ways you can seamlessly integrate the two together. If you need help improving your UX and SEO campaign, call us today at 888-601-5359 to speak with a strategist.
What is UX?
You may have heard a little bit about UX, but what does it entail? UX, as the name states, focuses on providing your audience with the best experience on your website. You want your audience to enjoy their time on your website so they will remain on it.
UX is crucial for helping your business earn conversions. It's one thing to get leads on your site, but a completely different ball game to keep them interested and engaged on your page. If you don't put in the effort to engage your audience and get them interested in your products or services, you'll lose leads for your business.
When you invest in UX, you invest in getting leads to remain engaged with your business. You keep them on your site longer and help them get to know your business. When leads are more familiar with your business, they are more likely to choose your business over the competition.
How does UX impact SEO?
Previously, UX and SEO were in competition with one another. Now that Google focuses on providing the best experience for searchers, these two digital marketing aspects meld well together. Both work with the goal to provide audiences with the best information and experience.
Here's an easy way to remember how these two aspects work together: SEO drives traffic to your site, and UX gets that traffic to convert.
In addition, if your site provides a poor user experience, it likely won't rank at the top of search results.
Poor UX will lead to poor SEO. These two impacts how the other performs. If you have great UX, you'll see great results with your SEO campaign.
So, how does UX impact SEO?
1. It helps people find and remain on your site
UX improves your site's findability. When users conduct searches, they generate a list of relevant results. When you optimize for SEO, the goal is to boost your website's ranking in the search results.
When you have a good UX on your site, you're more likely to boost your website's ranking in the search results. SEO gets traffic to your page, but UX keeps that traffic on it. UX allows you to keep leads engaged, which increases their dwell time on your page.
If leads spend more time on your page, it sends a positive signal to Google. This tells Google that your page is valuable and relevant to your audience. This will lead Google to boost your site in the search results, which improves your SEO.
2. It helps visitors find the info they need
People will find different pages on your site when they are searching. Whether they enter your site through your home page or a product page, it's important that your audience finds what they need. With UX in mind, you help your audience find what they need.
Good UX makes it easy for your audience to navigate your site and find valuable information they need. It's a great way to keep leads on your site and get them engaged on your page.
3. It helps you convert traffic
As stated previously, UX helps your traffic convert. When you provide your audience with a good experience, they are more likely to engage with your brand. They'll get to know your business and learn about it.
When it comes time to convert, they will choose your business over the competition. They will be more familiar with your brand, so they'll feel comfortable choosing your business. This helps your business earn more conversions.
4. It turns people into repeat customers
Many businesses struggle to find ways to retain customers. They get the first conversion, but it's challenging to encourage repeat purchases. So, how can you keep your customers coming back?
When you have good UX on your site, you cut your work in half. People will remember that they had a positive experience on your page. All you must do is engage with them and get them to come back to your page.
This may be something as simple as sending an email. If someone bought one of your products previously, you may send them an email with a complimentary product you think they would like. They will look at it and, if interested, will be more enticed to buy because they know they'll have a positive experience again.
When you accumulate repeat customers, you help your business continue to grow and earn more conversions.
Overall, a positive UX will lead to your having a site that is more accessible, usable, findable, and valuable. This will positively impact your SEO campaign and allow you to drive more valuable traffic to your page.
We don't want to tell you about the work we do, we want to SHOW you.
View Our Portfolio

We've built over
Websites
in a variety of industries.
Common elements that impact UX and SEO
There are many common UX elements that also impact SEO. These elements impact your site's performance and influence your site's rankings in the search results. Here are the top three elements that impact UX and SEO.
Navigation
Navigation is one of the biggest factors that contributes to the user's experience. It's the road map your audience uses to browse your information. Your navigation also influences how search engines crawl your site and find information.
People will enter your website from different pages. If you want them to stay on your page, your navigation must be simple and easy to use. Your audience should be able to go on any page and hop to a completely different one just by using your navigation.
If your navigation is complicated or confusing, it deters people from your site. They won't know how to find information and will give up on trying to find it on your pages. To prevent this from happening, simple navigation is a must.
Site speed
Another element that impacts SEO and UX is your page speed. Users hate to wait for slow loading pages. They want to access information quickly and efficiently.
If your site takes too long to load, you risk losing leads for your business.
Your site speed impacts your SEO ranking, too. Google wants to show sites that load quickly. They want users to find the information they want quickly, so fast-loading sites tend to rank at the top of results.
In addition, a good site speed provides a good UX. More people will remain on your page because they can access information fast. Longer engagement on your page will lead to a better ranking for your site.
Mobile-friendliness
More people are accessing content through their mobile devices. Whether it's a smartphone or tablet, your website must adapt to provide these users with a positive experience.
The mobile experience isn't the same as the desktop experience. The screens are smaller, and users are typically looking for information while on the go. To adapt to the mobile experience, you must create a site that is mobile-friendly and loads quickly.
Mobile-friendliness includes many elements, such as your design, navigation, text, and images. All of these should look presentable on a mobile device. A good mobile experience will keep leads engaged on your site, which will improve your site's ranking.
How to meld UX and SEO together
UX and SEO go together like peanut butter and jelly. They're great on their own, but when they're together, it creates something even better. Let's take a look at four ways you can integrate UX and SEO together.
1. Focus on SEO-friendly designs
If you want to have your UX and SEO coexist, start with the design. The best way to meld these two aspects together is to create a design that is optimal for SEO but also user-friendly.
So, how do you create a design that is SEO-friendly?
Mainly, you'll want to make your site easy for search engines to crawl. If search engines can't crawl your site, they can't index your information. That means you won't appear in relevant search results when potential customers search for your products and services.
You can make it easier for search engines to crawl your site by optimizing title tags. This helps bring context to your pages and assists Google in understanding the information on your site.
Another way to create an SEO-friendly design is by creating a simple navigation. A navigation that is functional and self-explanatory will make it easy for search engines to crawl through your site and index your information.
2. Incorporate calls to action (CTAs)
If you want to keep your audience on your page longer, incorporate call to action (CTA) buttons on your site. These buttons will help you keep your audience engaged and provide them with a better experience.
CTAs help guide your audience to the next step. Many people will read information on your site and like what they see. However, they may not know how to take the next step.
By incorporating CTAs, you help guide your audience to that next step. You keep them engaged on your page longer, which boosts your SEO. These buttons also provide your audience with a better experience on your site because they can clearly see how to proceed next.
3. Add image tags
Tags are important to your site's readability. If someone accesses your site and the images don't load, it can end up looking like a giant white space. Your audience won't know what was supposed to be there.
With image tags, you provide your audience with details about your image to give them a picture of what it was meant to be. This ensures that they still get the experience of an image being there, even if it didn't load. Your audience may not know exactly what it looks like, but they can imagine its appearance and how that image ties into your page.
Tags are crucial to helping search engines read your images. If you had text on an image, Google would not be able to read it. It wouldn't understand your image or index any information from it.
By including image tags, search engines can understand your image and how it's relevant to your text. This helps your site perform better in the search results and ensures that your audience still has a positive experience on your site if the images don't load.
4. Create quality content
Content creation is one of the top influencing factors for SEO. It can significantly boost your website's ranking and help you reach more leads. This method also helps you provide your audience with a great experience on your site.
When you create content, you have numerous options for the format. You can deliver content in a blog, video, infographic, or ebook. It's best to create a variety of content to keep your audience interested and engaged.
Content benefits your SEO campaign because it drives more traffic to your page. People will search for information about a topic and find your blog post or video. Upon clicking on it, they'll absorb the information on your page and learn more about the topic.
After obtaining the valuable information, they'll check out your site. These leads will become familiar with your brand and get to know your business. When they're ready to convert, they'll remember your helpful information and choose your business over your competition.
Content provides a great experience for the user, too. It helps them learn information about different types in formats that appeal to them. This is a great way to help improve your UX while boosting your site's SEO.
93% of WebFX customers are extremely satisfied with their digital marketing results.
"Working with WebFX, everything is very organized and strategic. We're only a year into our partnership, and our expectations have definitely been met."
View More Client Testimonials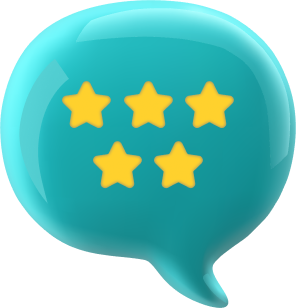 WebFX will help you seamlessly integrate UX and SEO together
When you integrate UX and SEO together, you will drive better results with your SEO campaign. UX helps you create a better experience for your audience and earn more conversions for your business. At WebFX, we have over 25 years of experience optimizing SEO campaigns that drive valuable results.
We're a full-service digital marketing company that specializes in customized SEO campaigns. Our team of 500+ experts will help you integrate UX into your SEO campaign. You can rely on our knowledge and expertise to help you create a campaign that works for your business.
If you're looking for SEO experts that know how to drive results, look no further than WebFX. In the past five years, we've driven over $3 billion in sales and over 7.8 million leads for our clients. When you partner with us, we'll help you create a campaign that grows your business.
Want to know what it's like to partner with us? Just ask our clients! Check out our 1020+ client testimonials that attest to the great work we do for them!
Get started today
If you're ready to start driving better results with your SEO campaign by integrating UX design, contact us online or call us today at 888-601-5359 to speak with a strategist.
We look forward to helping your business grow.
How is your website's SEO?
Use our free tool to get your score calculated in under 60 seconds.