What Is Structured Data for SEO - How to Add It Guide
What is structured data definition? You've heard it mentioned when reading about search engine optimization (SEO) and have undoubtedly seen it while browsing search results, but what is structured data for SEO, and how does it work on a site like yours?
This beginner's guide to structured data (or schema markup) answers those questions and more.
Keep reading to learn the basics of structured data (data located in a fixed field ) from what is structured data definition to how to use it. Plus, see real-life structured data examples to get ideas for how your company could use structured data for your site's SEO. If you're looking for professional SEO services that can optimize your website for you, WebFX can help.
Call us at 888-601-5359 or contact us online to learn more about our revenue-driving SEO strategies.
Independent research from Clutch has named WebFX the
top SEO company

in the United States.

Clutch has personally interviewed more than 250 WebFX clients to discuss their experience partnering with us.

Read More Clutch Reviews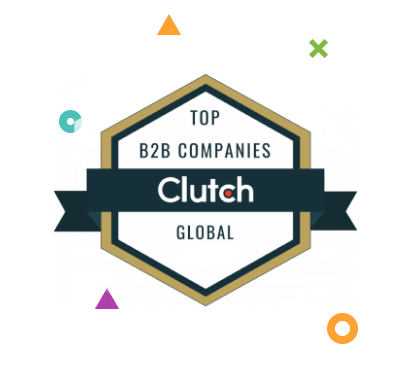 What is structured data?
As a definition, we could refer that describes any data, from numbers to letters, located in a fixed field of a record or file.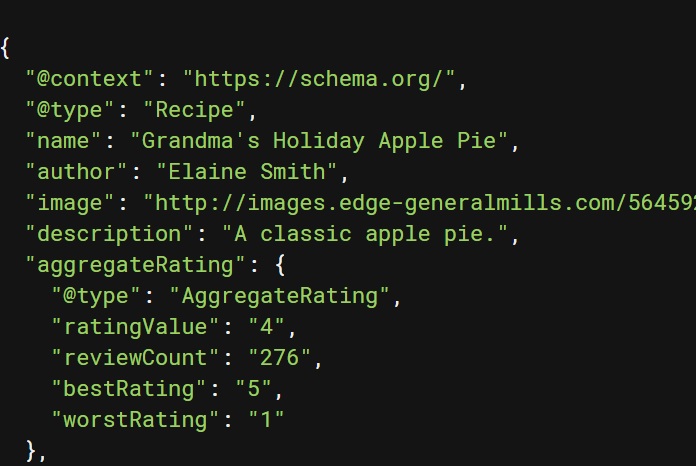 What is structured data for SEO?
From a search engine perspective, structured data for SEO provides additional information or explicit clues about a page's content, like if it features a recipe or a how-to series of steps.
How does Google use structured data?
A search engine like Google uses structured data snippets and data labels that appear in your page's HTML code to deliver this information.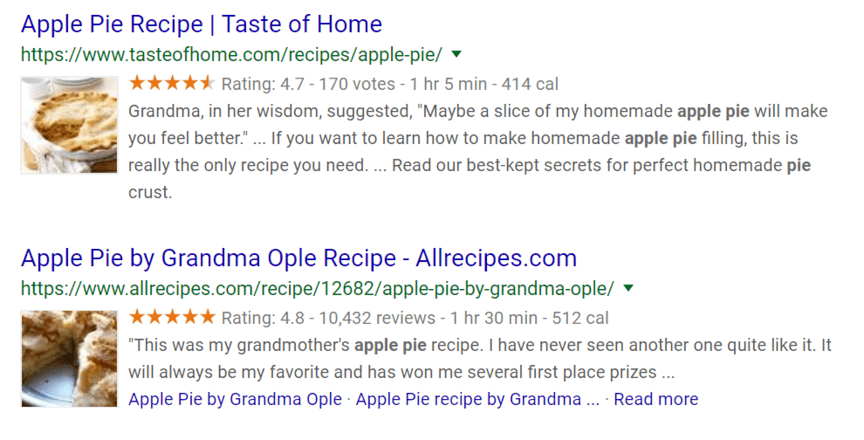 These additional details about your page allow Google to tweak how search results appear in the search engine result pages (SERPs). With structured data for Google, you can offer users more value when they search on Google.
How does structured data for SEO work?
Understanding how schema markup works requires a refresher on how sites appear in search results.
For your website to show up in search results, a crawler, spider, or bot from a search engine (like Google) needs to crawl and index your site. When bots crawl your website, they compile the information on it, from its text to its images to its structured data, and indexes it all.
The search engine then interprets that information using its algorithm.
Deciphering a page isn't always easy, though, which is why search engines continue to update their algorithms. Adopting it can help make the work of crawlers and search engines easier too. With itl, also, you provide immediate, easy-to-follow information about your page.
Instead of guessing what your page is about, a search engine can determine if your page includes a:
Recipe
How-to guide
Ratings
Pricing
Phone number
FAQ
Event
And more
The search engine can then use that information to streamline a user's search.
If someone's looking for a key lime pie recipe, for example, they probably have a few preferences that they didn't include in their initial search. For instance, they may need a recipe that takes less than an hour. They most likely want one that delivers when it comes to tastiness, too!
SEO structured data can provide all this information for a simple search like "key lime pie recipe."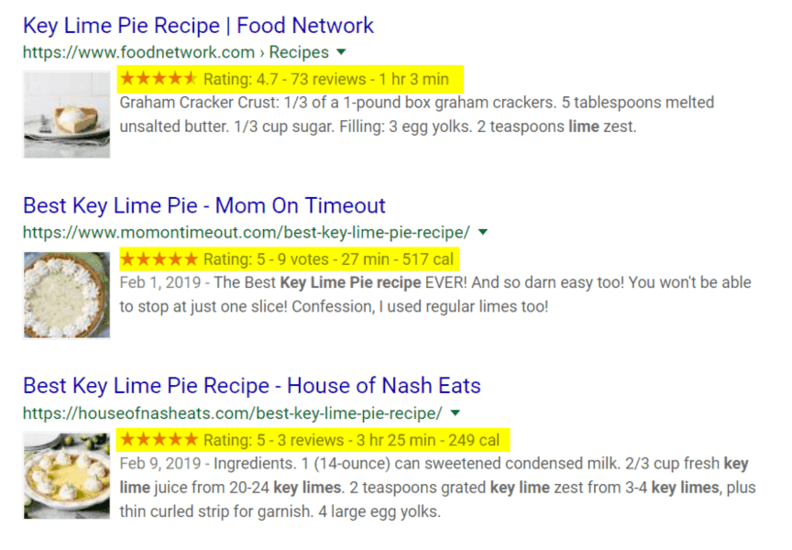 In the schema markup example above, for example, you can see that Google includes the following:
Each recipe's user rating
Each recipe's cooking time
Each recipe's calorie count
Without structured data, Google couldn't provide this information reliably. It would have to guess whether a page details the cooking time or a user comment and rating section describes the recipe's quality.
When talking about how structured data works, it's worth mentioning that Google doesn't always adapt its search results. Even if you include schema markup for a page, like product pricing, Google may skip on adding it for a range of reasons, like search intent.
Why does structured data for SEO matter?
In most cases, companies learn about schema markup while reading about SEO.
When it comes to SEO, you want to improve your visibility in search results. Having your website on the second, third, or fourth page of search results isn't fun. Not to mention, 75% of users keep to the first page of search results.
That's why you want to take advantage of these benefits for SEO:
Explain your page's content and layout
Structured data offers Google all the information it needs to interpret your page.
Providing Google with a complete breakdown of your page can make a difference in your rankings in search results. That's because structured data removes any questions when it comes to your page's format and content.
Google knows what your page is about because you transcribe and translate it using structured data or schema markup.
Whether you have a recipe, event, or how-to video, you can use video schema markup to remove any doubt about your page and its purpose. By reviewing your page's content, plus structured data, Google can confirm that your page shares a recipe, posts an event, or offers a how-to guide, for example.
Maximize your real estate in search results
While schema markup won't skyrocket your page to the top of search results (you'll need to invest some time on other off-page and on-page SEO factors), it will give you the chance to maximize your presence in search results.
You can get a peek at the difference that some structured snippets, like video, can make by looking at the impact of a featured snippet. For 50% of search results, you'll see a featured snippet at the top, which pulls its data from one of the top-ranking websites for your search.
This snippet offers a direct answer to your search.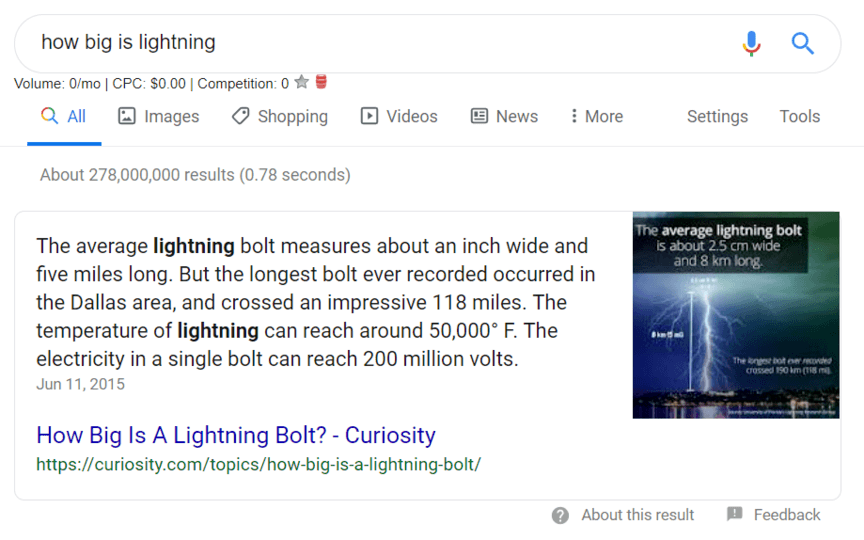 When a featured snippet shows up, it drastically impacts user behavior.
Instead of clicking on the first website, most users will click on the featured snippet.
That's why, when a featured snippet appears, it decreases the click-through rate (CTR) of the first website by 8%. For popular searches (or even unpopular ones), that behavior can make a noticeable impact on site traffic.
Structured data can help your company leverage that same user behavior.
A video optimized with schema markup, for example, can appear at the top of search results and capture users immediately. Likewise, a corporate contact snippet can provide immediate answers, directing users to your site and social media.
Even though Google doesn't guarantee it'll use your structured data, it's worth investing your time to optimize your content with it. Plus, it doesn't take long to add schema markup to your pages, especially if you have some beginner developer skills.
Preview your page for users
Whether you're searching for an emergency plumber to fix a leaking toilet or a blog post with lawn care advice, you expect answers fast. You don't want to waste your time, and neither does anybody else. That's why Google makes the user experience a critical part of its ranking algorithm.
Structured data for Google can help your website provide a better user experience for a few reasons.
You give Google a complete blueprint to your page
This blueprint helps Google understand your page with zero confusion. That level of understanding makes it easy for Google to determine whether your page offers value to users, which can help it rank better in search results.
You provide users with a useful preview of your page
A rating structured snippet, for example, can send valuable trust signals about your products or services. Meanwhile, a recipe structured snippet can help users see if your recipe meets their time constraints and dietary preferences. All this information can motivate a user to click on your website.
These benefits of structured data for SEO make it an essential component for your SEO strategy.
We don't want to tell you about the work we do, we want to SHOW you.
View Our Portfolio

We've built over
Websites
in a variety of industries.
How to use structured data for SEO in 4 easy-to-follow steps
Are you ready to use schema markup on your company's website? Get started with these four steps:
1. Choose your page
Before you start adding any structured data, you need to decide which pages could benefit from it.
For example, if you have a how-to article that teaches readers how to clean gutters, you may use the how-to schema markup on that page. In comparison, if you have a blog post that compiles all the recent happenings at your company, you may skip adding any structured data to it.
Depending on your website, you may have dozens of pages or only a few.
Either way, you want to keep track of your structured data efforts, especially for updating old pages. Creating a Microsoft Excel or Google Sheets document can help. You can list the URL, the schema markup added, and the date updated, for example.
2. Select your structured data
Next, you want to choose your structured data.
In some cases, step one and step two of this process may overlap. As you compile pages, for instance, you may select the type of schema marku
you want to use. Choose whichever method works best for you and your team.
You can view all the structured data types available in Google's search gallery.
3. Open Google's Structured Data Markup Helper
Once you have your pages and structured data selected, you can begin coding it.
With Google's Structured Data Markup Helper tool, this process is somewhat easy. If you ever want to use structured data on email communications, like for flight or hotel confirmations, you can also use this free tool.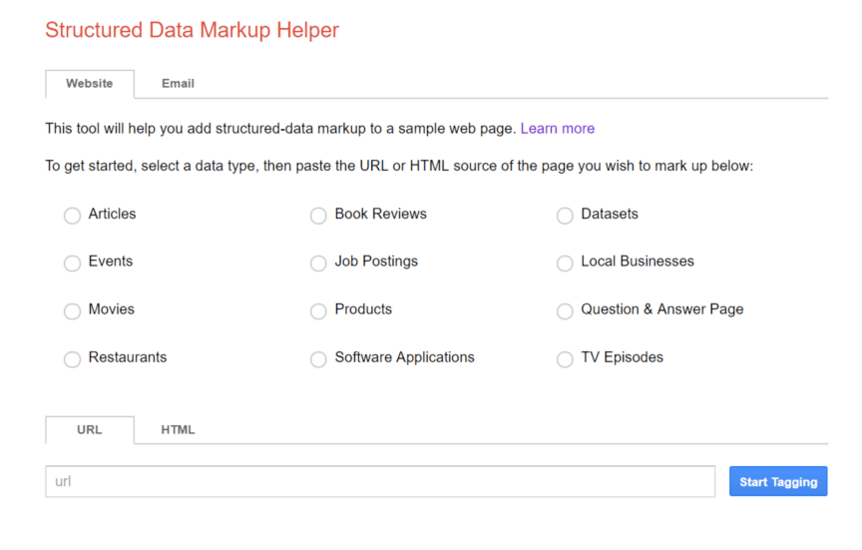 In the Structured Data Markup Helper tool, you want to follow these steps:
Select your preferred data type, like event or product
Add your page URL or page HTML
Click "Start Tagging"
After your webpage or HTML loads, you can start these next steps:
Highlight the appropriate text
Select a relevant tag from the drop-down menu
Click "Add missing tags" to manually insert tags that you cannot highlight
Click "Create HTML"

Google will then load your schema markup in one of two formats:
JSON-LD: Recommended by Google for structured data, JSON-LD is a JavaScript notation. You embed this code into the <head> or <body> of your page. Google prefers this format because it can read the data, even when dynamically inserted by a JavaScript code or embedded widget.
Microdata: Like JSON-LD, you can use microdata in either the <head> or <body> of your page. Unlike JSON-LD, however, microdata is an open-community HTML specification rather than a JavaScript notation.
While you can use microdata, you should stick with Google's preference and default option: JSON-LD.

Now, you can select "Finish" or "Download."
The "Finish" option will provide your team with some helpful information about adding your schema markup to your page. It appears as a pop-up, so don't worry about losing your structured data by clicking it.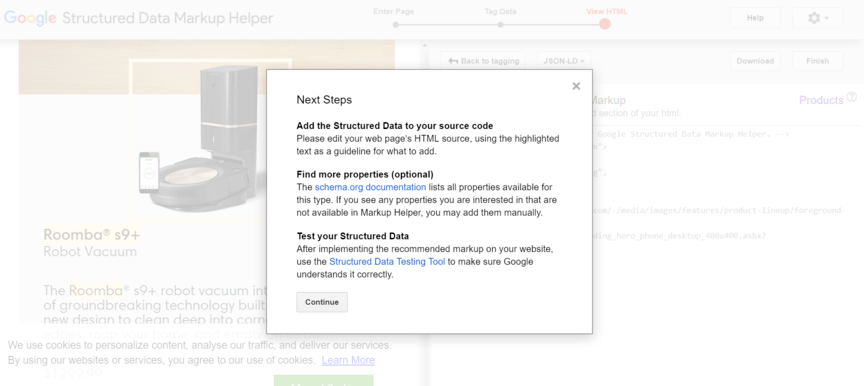 Once you review that information, click "Continue" and then "Download" to get your structured data.
The file will download as an HTML file. You (or your developer) can then copy and insert this markup into your page. Remember, this code snippet will go in the <head> or <body> of your page. If you aren't sure about adding this code, ask your developer for help.
With your structured data added, you can re-upload your page.
4. Test your structured data
Testing is a critical part.
If you format or copy your structured data incorrectly, Google will struggle to understand that additional information. Leaving Google confused can result in ranking decreases, which can harm your organic traffic and generate incorrect snippet information in search results.
Luckily, there are plenty of structured data testing tools out there. Google makes checking your schema markup simple with its Testing Tool: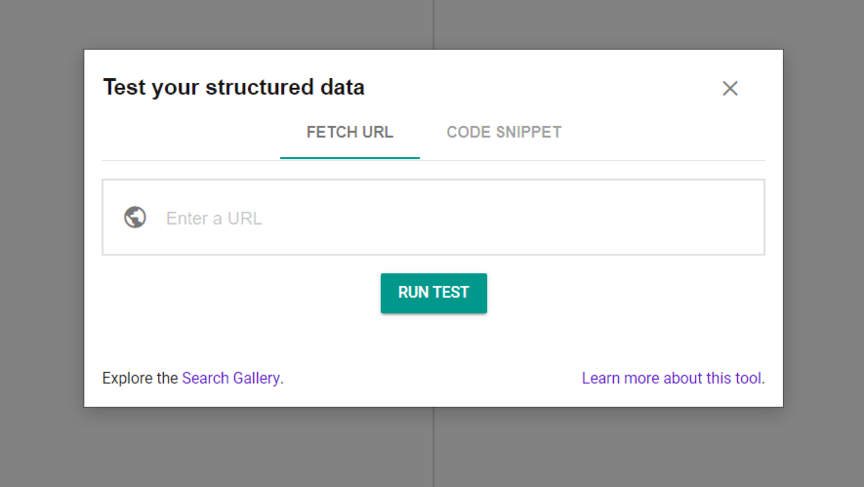 Open the Structured Data Testing Tool
Enter your page URL or structured data code snippet
Click "Run Test"
Google will then provide a side-by-side comparison of your page.

The left-hand side will feature your HTML code or structured data code snippet. Meanwhile, the right-hand side will include a list of errors, warnings, and items. It will also show which structured data snippets, like recipe or product, if detected.
If you want, you can preview each piece of structured data to see how it would appear in search results.

Most of all, you want to look for errors.
If you spot errors, you can return to the Structured Data Markup Helper Tool and make changes. You can also reference schema.org, an industry resource for structured data that goes beyond Google. It does include markup for schema markup that Google supports, though, like recipes.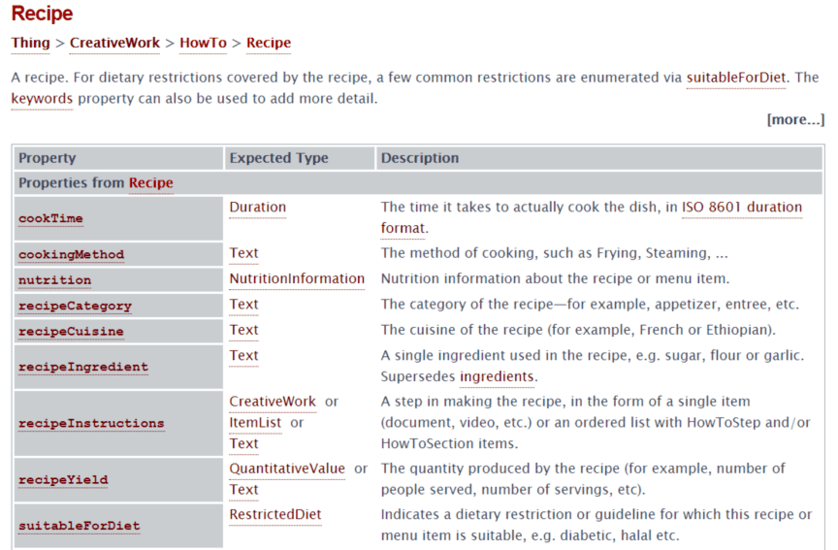 You can use schema.org to review your structured data and add the necessary markup.
Once you update your markup (if needed), you want to repeat the testing process. If you continue to experience errors and warnings, reach out to your company's developer to see if they can help you. An agency that specializes in SEO, like WebFX, can also assist.
This step-by-step process can seem intimidating, especially at the start.
As you gain more experience, though, it'll become a fast and easy process to add structured data to your pages. Should you want a more straightforward solution, though, there are tools to streamline the process.
If your site uses WordPress, for instance, you can use the free Yoast SEO plugin to add structured data.
5 critical rules to remember when using structured data
For the best results with structured data for SEO, remember to follow these five rules:
Use structured data when it represents the main content, versus only part of it
Make all the schema markup like the cooking times, visible to the user
Add structured data in JSON-LD, microdata, or RDFa format
Skip using any access control methods, like noindex, on pages with schema markup
Apply structured data to appropriate content, like recipes for recipes versus recipes for how-tos
As with any SEO tactic, you want to avoid black hat practices, like keyword stuffing or hiding content.
What are the types of structured data for Google search results?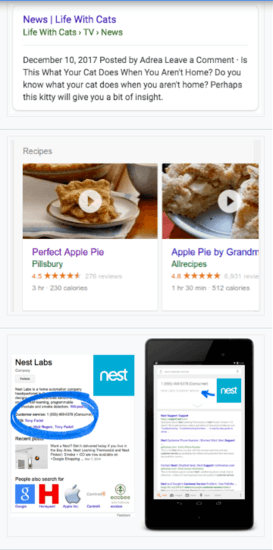 If you decide to use it, you can access a variety of types, including:
Carousel
Corporate contact
Course
Breadcrumb
Book
Article
Critic review
Dataset
Event
Aggregate rating
Fact check
FAQ
How-to
Job posting
And more
Google also continues to expand its support for structured data, which offers new opportunities for you.
5 structured data examples that even beginners can use
As a newbie to schema markup, it's helpful to have some examples for inspiration.
Check out these five below:
1. Corporate contact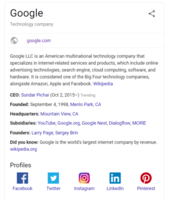 With the corporate contact structured data snippet, your business can include critical information about your company. From your website to your social media profiles, you can offer users quick access to the data and links they want.
2. Product

The product structured data snippet helps your company share vital information with shoppers. You can highlight product pricing, reviews, availability, and more by using schema markup on all your product pages.
3. Sitelinks search box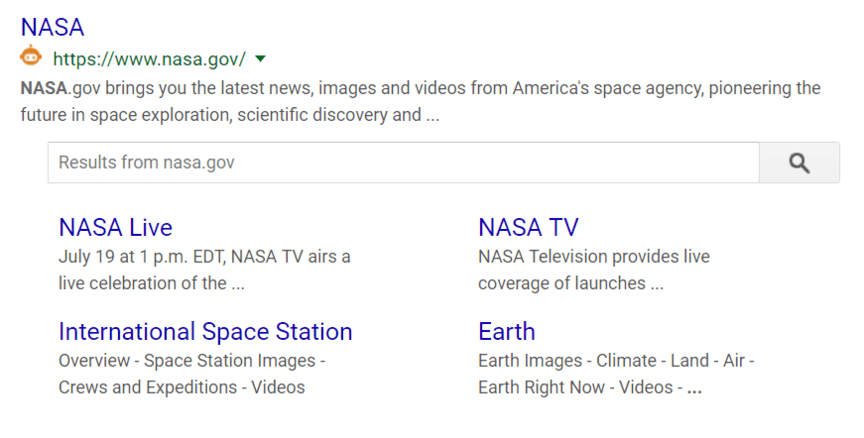 With the sitelinks search box structured data snippet, your business can make it even easier for users to find what they need on your site. This type of structured data can also help your SEO strategy by providing valuable keyword data.
4. Video
The video structured data snippet can claim valuable real estate in search results, which can help you take traffic away from competitors. This schema markup also gives users quick answers to complex questions, whether it's how to empty a vacuum cleaner, clean a gutter, or update computer settings.
5. Events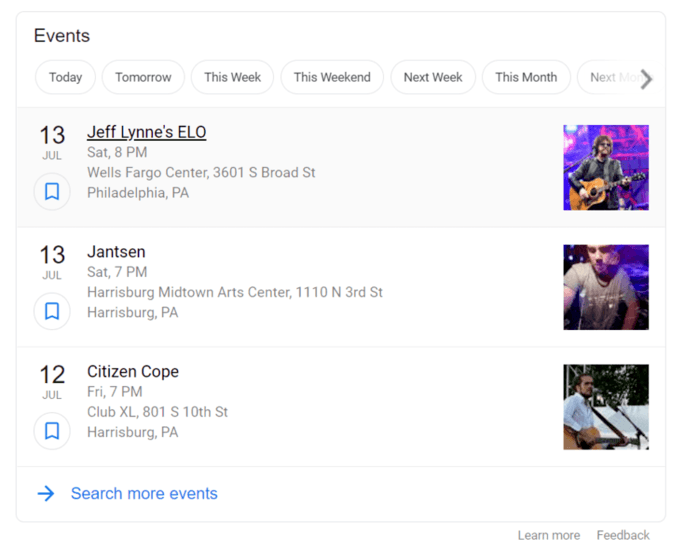 With the events structured data snippet, your company can highlight upcoming events. This type of structured data snippet offers immense value to local businesses. Whether you're hosting a sale, speaker, or class, you can get front-and-center in search results with this schema markup.
Get all the benefits of structured data (without the work) with an SEO agency
Businesses looking to earn traffic, leads, and sales from their website can't ignore structured data.
With it, your company can optimize your site for not only search engines but also users. That additional optimization can improve your rankings in search results, as well as your organic traffic numbers.
If your team can't implement structured data on your site, whether due to time constraints or developer skills, WebFX can help. With our SEO services, you can take full advantage of schema markup, as well as pass on the time- and resource-intensive process of optimizing your entire site and its content for SEO.
With more than 1020 testimonials, plus a client recommendation score that beats the industry average by 488%, WebFX is a trusted choice for companies looking to use SEO to grow their businesses and online presence.
Contact us online or call us at 888-601-5359 to learn how our award-winning team can help you!
How Is Your Website's SEO?
Use our free tool to get your score calculated in under 60 seconds.