If you're a recruiter, you understand the importance of attracting qualified applicants online.
And if you're struggling to reach suitable candidates, Pay-per-click (PPC) advertising can help you attract the qualified applicants you need to quickly fill jobs with top talent.
On this page, we'll take a look at why PPC is important for recruiters, as well as some PPC tips to help you recruit more qualified candidates.
If you want to contact us for more information about launching a custom PPC campaign, you can reach us at 888-601-5359 or contact us online!
Partner with a team of ecommerce masters!
WebFX campaigns have delivered more than 12,936,451 ecommerce transactions in the last 5 years
Read the Case Studies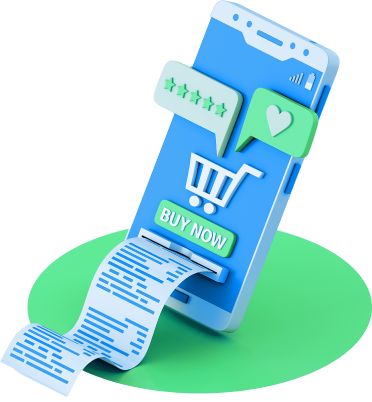 Why is PPC important for recruiters?
Did you know that there are about 300 million employment related searches on Google each month? This means that recruiters need to maintain a presence online where top prospects are searching, and PPC helps to make this possible.
With PPC advertising, you can stay in front of your top prospects and attract more qualified applicants. This is especially true for platforms like Google Ads, which allow you to advertise in search engine results.

PPC advertising allows you to select the keywords and phrases you want to trigger your advertisements. Then, if your bids are among the highest, your ads will display above organic rankings in search results for those keywords.
One of the main benefits of PPC advertising is that you don't have to wait for results. Unlike SEO campaigns, which can take several weeks before you see results, PPC advertisements can start driving relevant, targeted traffic to your website the minute you launch them.
PPC advertising is also cost-effective, because you only pay when people click your advertisements. This means that if candidates don't click on your ads, you won't pay a cent.

Hear What It's Like to Work With WebFX!

"WebFX is the area if not the region or national experts on SEO. Their service is incredible."
Healthcare Recruiter
Top 4 PPC tips for recruiters
Now that you understand the importance of PPC for recruiters, let's take a look at some tips you can use today to start driving more relevant traffic to your site.
1. Conduct keyword research
The first step to creating successful campaigns is conducting keyword research. This will help you uncover the keywords and phrases people search for when looking for specific job openings.
In other words, put yourself in the shoes of jobseekers, and use keyword research tools, to uncover the keywords that will grab their attention and encourage them to find out more about a particular job and apply.
Then, you can incorporate those keywords into your ad headlines and copy. This will to attract more job searchers to your listings and increase the number of qualified applicants.
2. Include calls-to-action (CTAs)
You should also make sure that your PPC ads include clear calls-to-action (CTAs) that encourage candidates to take the next step in the recruiting process.
If you don't indicate the exact action a user should take, they often won't do it.
So be sure to include clear, concise CTAs that direct visitors to take action and apply for open positions.
3. Optimize for mobile
It's important that your PPC landing pages and website are optimized for mobile searches.
Many job searchers find and apply for jobs directly from their smartphones and tablets. In fact, 43% of job applicants have searched for a job on their mobile devices. This means that your job postings need to be optimized to display on these devices without pinching or zooming.
Candidates should be able to quickly and efficiently apply for jobs directly from their phones. And if they can't, they will likely visit another site. Don't miss out on qualified candidates simply because your content isn't optimized for mobile searches!
4. Analyze results
Finally, don't forget to evaluate your PPC campaigns.
Google Ads (and most other major platforms) offer built-in analytics tools that you can use to analyze the performance of your PPC advertisements.
This will help you to uncover which ads are performing well, as well as areas you can improve. For example, you may be able to attract and convert more relevant traffic simply by changing the headline or copy of a particular ad.
After you evaluate the performance of your PPC ads, you can make necessary changes to help you get the most out of your campaigns and prevent you from overpaying.
PPC plans from WebFX
WebFX is an industry leader in the Internet marketing industry, and our PPC experts will work with you to create and implement campaigns to reach more qualified candidates online.
Because we believe in transparency, we've published our PPC prices online. This will help you review and choose the plan that's best suited to your business goals. Don't see a plan that meets your needs? We'll work with you to design a custom plan tailored to your unique recruiting business.
Drive revenue with PPC for recruiters
What are you waiting for? If you'd like to learn more about how PPC advertising can take your recruiting agency to the next level, contact WebFX to find out more about our custom plans and get a free quote.
Earn a 20% greater ROI with WebFX