Each month, Google processes more than 300 million job-related searches. And if you want to reach those qualified candidates where they're looking online, search engine optimization (SEO) for recruiters is essential.
On this page, we'll take a look at why recruitment SEO is important, as well as several tips you can use to attract the best talent.
Keep reading to learn more about SEO for recruitment agencies, and contact us at 888-601-5359 for more information about how our SEO plans can help your business attract clients and top talent!
Independent research from Clutch has named WebFX the
top SEO company

in the United States.

Clutch has personally interviewed more than 250 WebFX clients to discuss their experience partnering with us.

Read More Clutch Reviews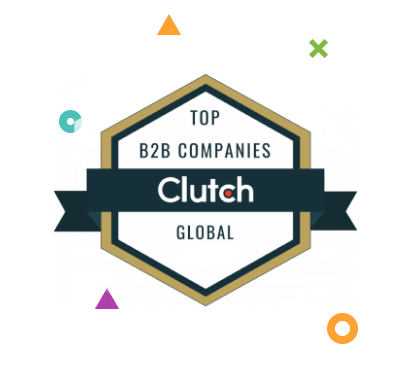 What is recruitment SEO?
Recruitment SEO stands for recruitment search engine optimization, a term that encompasses a number of strategies aimed at helping your website rank higher in search engine results.

Hear What It's Like to Work With WebFX!

"WebFX is the area if not the region or national experts on SEO. Their service is incredible."
Healthcare Recruiter
Why is SEO for recruiters important?
SEO for recruiters is important because millions of job seekers go to Google when looking for their next role. Without SEO, your recruitment agency will struggle to discover great candidates and attract clients.
How does SEO for recruiters work?
SEO for recruiters works by search engines evaluating and ranking websites according to constantly-changing algorithms. But although SEO can be complicated, there are a number of strategies that you can use to improve your rankings and increase your online visibility.
8 proven SEO recruitment tips
Your agency can start benefiting from recruitment SEO by adopting these tips, which include:
1. Keyword research
First, it's important to understand which keywords and phrases people search for when looking for recruiters.
In order to determine what keywords to include on your pages, you'll need to do keyword research. Start out by brainstorming potential keywords and analyzing your competitors' job listings and keywords, then use keyword research tools to expand and evaluate your list.
You'll also want to consider the search intent of each keyword as a part of your recruitment SEO strategy, and how well it could help your company achieve its goals.
Your keywords should be specific and can include your industry name, job title, location, and company name.
In addition, you can capitalize on local searchers by including relevant, local keywords in your recruitment materials. This can help you attract more local candidates and match them with jobs that are best suited to their unique skills.
Keyword research can be a time-intensive process, but choosing the right keywords can help you gain more visibility from qualified applicants.
2. Incorporate your keywords throughout your site
Once you've identified keywords, you'll need to add them to your site, where you can start by including them in your body copy. You'll also want to add them to HTML elements like your page title and header tags, alt tags, and meta descriptions.
That being said, only use keywords where it makes sense. Adding them to a page as many times as possible is considered "keyword stuffing" and can damage your chances of ranking well.
3. Optimize website for mobile search
Did you know that, according to Recruiting.com, 89% of jobseekers use a mobile device during their job search?
In order to reach these people, you need to ensure that your pages are not only mobile friendly, but that they are actually optimized for mobile search.
If your site isn't mobile-friendly, your rankings in search engine results will suffer. The best way to avoid this is by using responsive design as a part of your recruitment SEO strategy.
This means that your site's content should be easy to read and navigate, and there should be no pinching or zooming required to view your content. Also, jobseekers should be able to submit their resumes online directly from their mobile devices.
4. Publish quality content
Google rewards quality content with higher rankings in search results. This means that you need to provide consistent, helpful information regarding career opportunities.
Every new piece of content is another opportunity to use keywords that will help boost your site's visibility in search engine results. You can even use your keyword research to help you identify topics that your target audience is interested in.
You can also include keywords in your content that will help people discover opportunities that are of interest to them.
In addition, you will want to ensure that you keep your content fresh and updated. This is a great way to encourage potential candidates to come back to your website, and it can also increase your rankings in search results.
If you're a recruitment agency, you may even consider starting a blog with advice that's relevant to jobseekers. You could post job-hunting advice, interview tips, and general career information. This can help you build your online reputation while simultaneously helping potential applicants.
Creating quality content gives you the opportunity to engage with potential candidates, and it will boost your rankings in search results.
5. Update frequently
Posting regular, frequent updates to your site gives people a reason to come back, and also helps show search engines that your site is "fresh." If you regularly add new job listings to your site, this will help, but you can also get creative with blog posts, articles, and other content, which is what many agencies do when it comes to SEO for recruiters.
6. Build links
Search engines like Google view links from other websites as proof of your site's quality and authority. The more you have from trustworthy websites, the higher you'll be able to rank in their results.
However, earning links to your site is often easier said than done when it comes to SEO for recruitment agencies. When you create quality content, other sites may link to it naturally. But most of the time, you'll need to reach out to other site owners and let them know about your content.
Make sure to contact news sites, blogs, and other publications that your content is relevant to, and explain to them how sharing it would benefit their readers.
If you have a solid content strategy in place, you will be able to create material that people will want to share on their websites, blogs, and social media.
7. Use location-based keywords
Jobseekers often look for employment opportunities in specific areas, so be sure to incorporate location-related terms in your keywords. Use the names of cities, states, and regions where your jobs are located as keywords.
If you're a recruiter, you might also consider creating content that deals with a specific region. For example, you could write blog posts about the tech industry in the eastern United States, or tips for job searchers in a specific region.
8. Share employment opportunities on social media
You can also use social media to build brand awareness, share employment opportunities, and drive traffic to your website.

So the next time you have valuable employment information, share it on your company's social media sites, like Facebook, Twitter, and LinkedIn.
Individual recruiters can also share career advice on their social media sites to expand the online reach of your recruiting business.
Professional recruitment SEO plans for your agency
At WebFX, our award-winning SEO experts will work with you to develop and implement a custom SEO plan, uniquely tailored to help you achieve your business goals.
And we publish our SEO prices online to help you choose the plan best suited to your business.
The SEO industry is constantly changing, and you need a partner you can trust to keep you up-to-date with the latest trends of recruitment SEO.
Learn more about SEO for recruiters
Interested in learning more about how a custom SEO plan from WebFX can help your recruiting company attract qualified prospects?
Contact us today for more information about our recruitment SEO services. We can't wait to hear from you!
Earn a 20% greater ROI with WebFX