Video is the most robust medium for conveying ideas, evoking reactions, and connecting with a target audience because of the human propensity to respond to sensory inputs such as sound and visuals.
That's why many thriving businesses are incorporating video schema markup into their web pages to appeal to their customers' inherent bias toward watching videos online.
But what is video schema markup, and how can it help your digital marketing initiatives?
In this post, you'll learn what video schema markup is, why it's important, how to implement it, and its best practices.
Here's a brief outline of what we'll be discussing:
Looking for ways you can enhance your digital marketing efforts for better results? Join our community of over 200,000 marketers for valuable insights and guidance on incorporating video into your marketing efforts.
Don't miss our Marketing Manager Insider emails!
Join 200,000 smart marketers and get the month's hottest marketing news and insights delivered straight to your inbox!
Enter your email below:
"*" indicates required fields
(Don't worry, we'll never share your information!)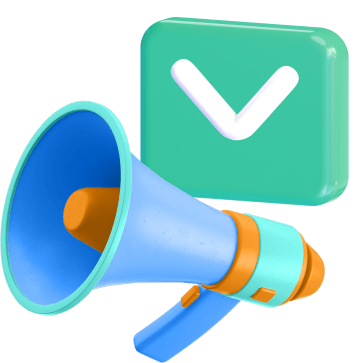 What is video schema markup?
Video schema markup, also known as "video schema," is a set of HTML tags that you can add to the backend of your site to improve search engine crawling, indexing, and displaying of your site's content.
It explains the structure of your video to search engines, which improves their ability to deduce its content.
How can video schema help your digital marketing efforts?
Incorporating video schema will make it easier for Google and other search engines to find videos that address users' queries. This action helps your search engine optimization (SEO) efforts and improves your search engine ranking position.
You'll have a better chance of having your material included in featured snippets of search engine results pages (SERPs). More people will see your material and make a purchase when your video is more visible.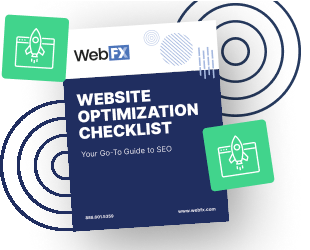 With an optimized website, you'll experience more traffic, leads, and conversions — so what are you waiting for?! Check out our
FREE
website optimization checklist today!
Show Me the Guide
How to implement video schema in 5 simple steps
Now that you have a basic understanding of video schema markup, you can start implementing it. Specifically, you'll insert the schema markup into your video page's HTML code.
When you do this, you're simply incorporating a map into your site for indexing purposes. This action may improve the indexing and visibility of your video pages.
Here are five simple steps you can follow to implement video schema markup:
1. Check if your page supports rich results

First, you must check if your page can display rich results using Google's Rich Results Test. Just plug in your URL or HTML and hit the "Test URL" button. Once the URL has been verified, a notification will appear. Then, once the test is over, you can view your score.
2. Generate your video schema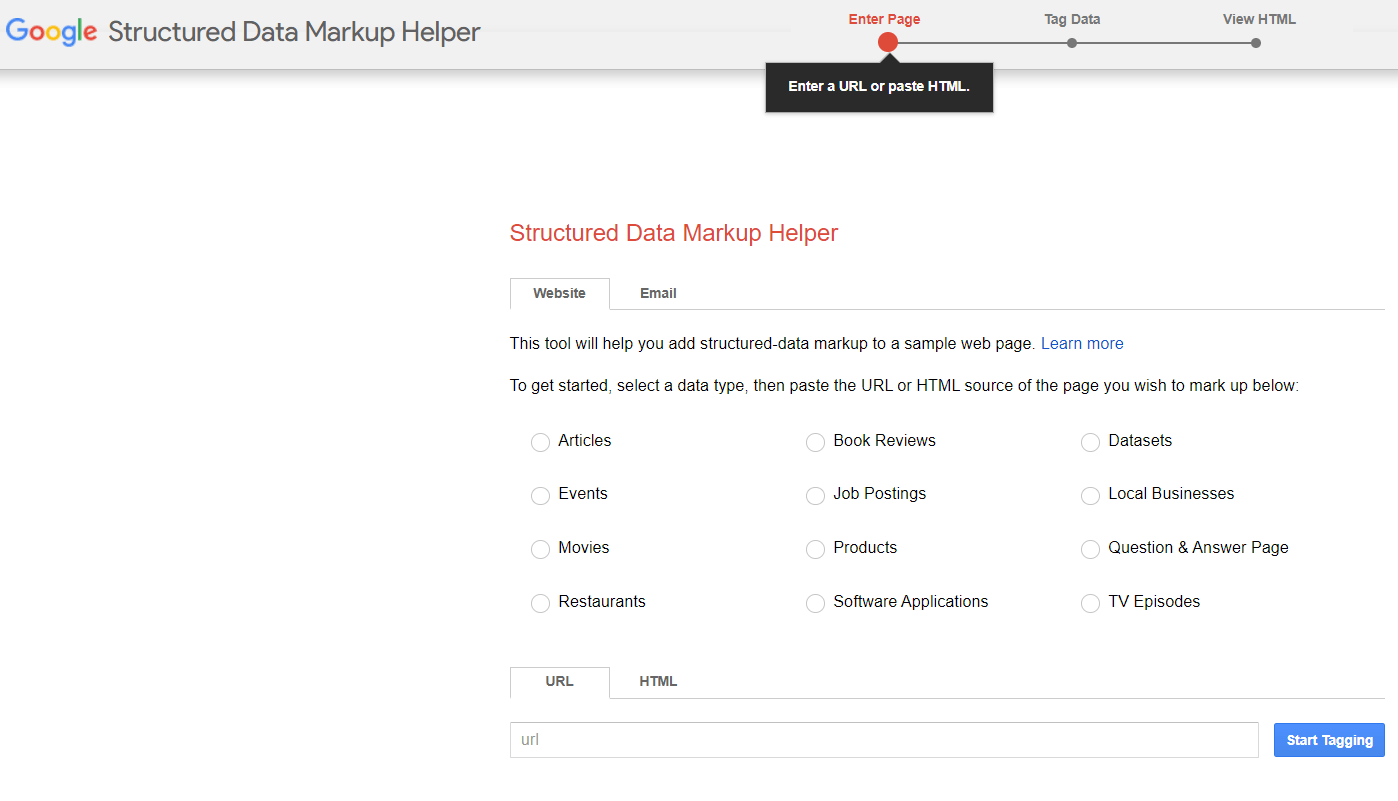 The next step is to launch Google's Structured Data Markup Helper. Then choose the video data type to start generating your video schema. You can use the type of content you want to markup as a guide.
For instance, if you want to mark up a blog post with an embedded YouTube video, you can select "Article." If it's just a video, you can click on "movies."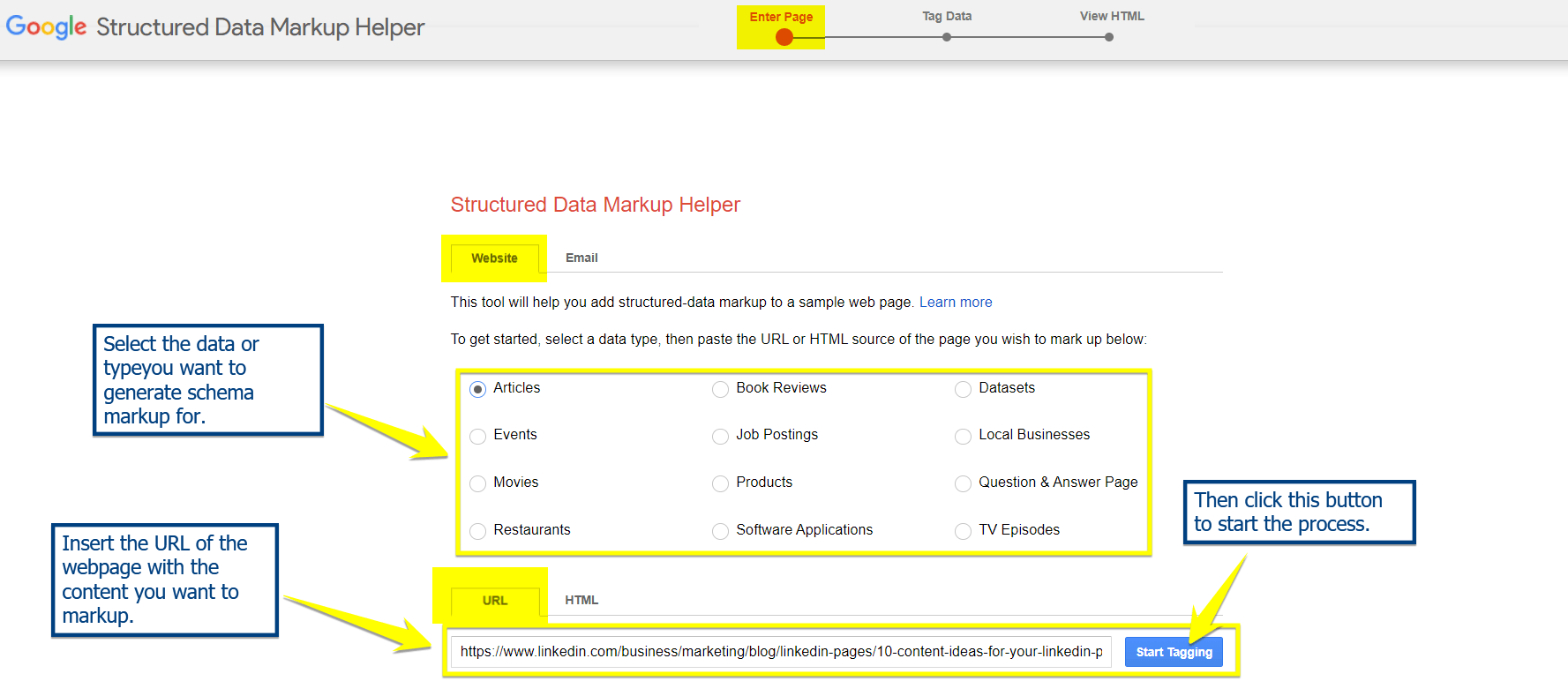 Then insert the URL or link to the video page or blog to which you want to add video schema markup. After that, you can proceed to click "Start Tagging."
3. Highlight the items you want to add schema markup

Once you've done that, the page you added the schema to will load. You'll notice a red heading at the top of the page labeled "tag data."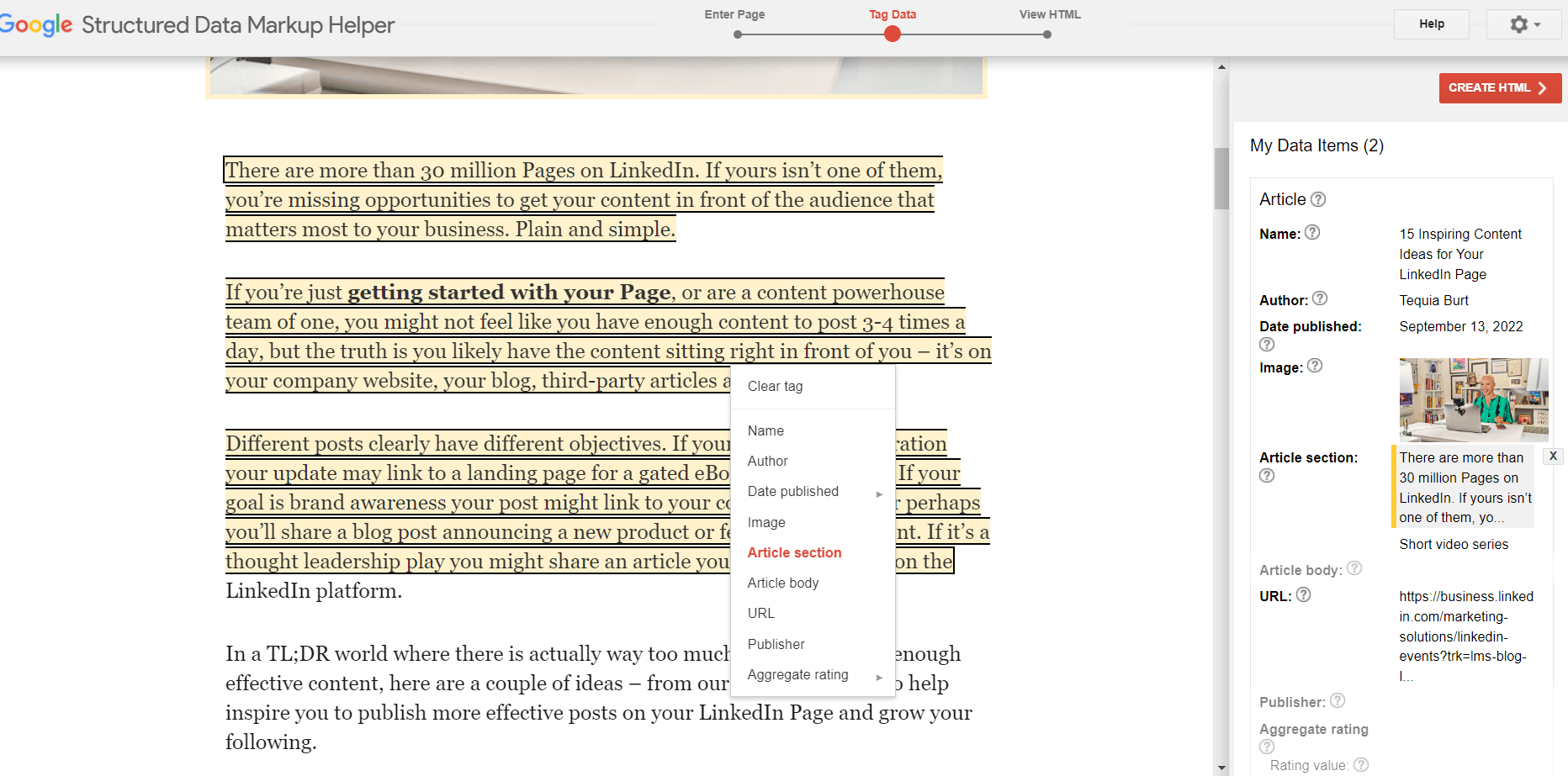 On the right side of the screen, you will see a list of data elements. You can then begin using the bolded elements as a guide to highlight the content or sections of your material you wish to incorporate into your video schema markup.
4. Generate HTML

Now that you have all your data items highlighted and inserted, you are ready to generate your HTML. All you need to do is click on the "Create HTML" button, and then an HTML page will appear on the right-hand side of the page.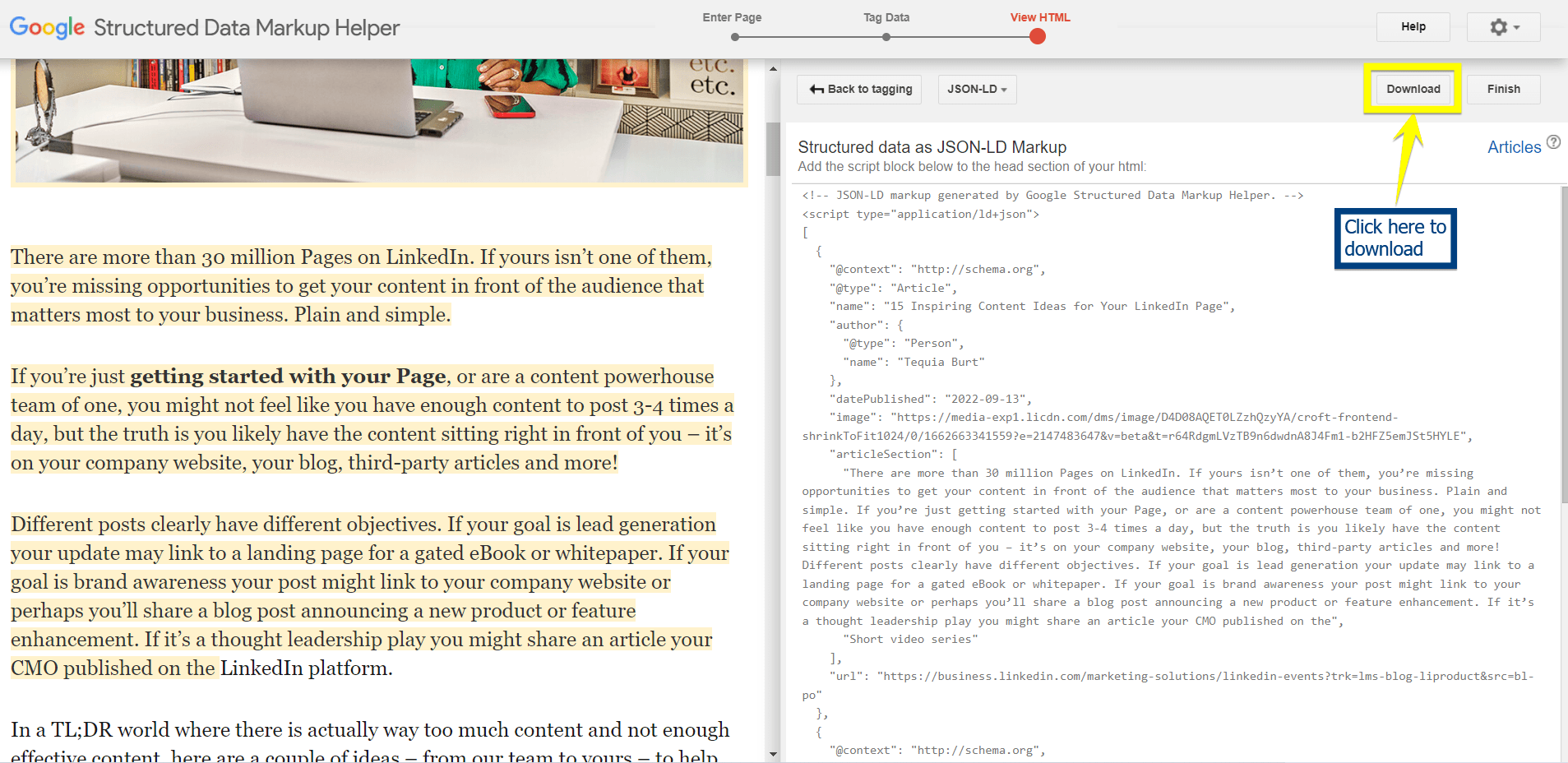 From there, you can view the HTML data and download it.
5. Add the data to your content management system (CMS)
Once you've downloaded the data, you can add it to your CMS by following your platform's instructions. Then, you'll be good to start ranking.
Video schema markup best practices in 2023
We've already established that video schema markup provides search engines with the data they require to accurately and appropriately summarize the video's content.
That's why you must keep these best practices in mind while you design your schema markup approach and review your site content:
Formulate a plan for how you want to market your content and how you want your videos to perform in search engine rankings.
Select the video schema type that is supported by the search engine of your choice.
Incorporate well-researched keywords into your video page titles, meta descriptions, and content.
Use a validation tool to test your HTML tags so you can fix any schema validation errors.
Use a relevant tracking tool to monitor the outcomes of your video schema markup.
Keep your video schema up-to-date as your videos improve.
In addition, video schema markup lets your viewers get a sense of what the video is about before clicking on it. Therefore, it helps viewers decide if your video has the information they're searching for.
Learn how we increased traffic by over 40%, and conversions by over 100% for an ecommerce client.
Read the Case Study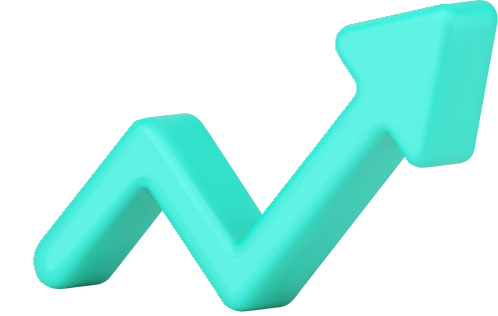 Need help with your video schema markup? WebFX can help!
Video schema markup can be challenging to implement. You must match your video page with the appropriate schema markup types and properties so you can encode it properly. That's a big pile of data to sort through.
Let us carry the heavy load for you. With our SEO services, you can fully utilize schema markup without investing time and resources into optimizing your entire site and its content for search engines.
With over 1020 customer reviews and a client recommendation score that is 488% higher than the industry average, WebFX is the go-to option for businesses wishing to expand their operations and visibility online through SEO.
Contact us online or call us at 888-601-5359 to learn how our award-winning team can help you enhance your digital marketing efforts for better results!
WebFX Careers
Join our mission to provide industry-leading digital marketing services to businesses around the globe - all while building your personal knowledge and growing as an individual.