For companies around the globe, marketing spend continues to grow at increasingly rapid rates — and businesses are investing more heavily in digital strategies. Digital overtook traditional ad spend and is expected to continue expanding its portion of advertising budgets. If you're like most marketers and business owners, you're likely asking, "What are the best marketing strategies to invest in this year?" Don't fret.
This post outlines everything you need to know about the best online marketing strategies for 2023 and beyond. Just keep reading to get all the details on those strategies. To start using the tactics in this post (and more) in your strategic marketing plan, head over to our digital marketing services page!
93% of WebFX customers are extremely satisfied with their digital marketing results.
"Working with WebFX, everything is very organized and strategic. We're only a year into our partnership, and our expectations have definitely been met."
View More Client Testimonials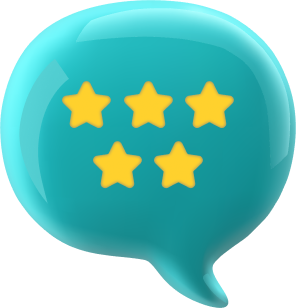 What are the best marketing strategies for 2023?
In this post, we'll discuss nine of the best marketing strategies to try in 2023.
Those tactics are:
1. Use SEO to boost awareness and leads
When it comes to the best marketing strategies of all time, search engine optimization (SEO) reigns supreme. Today, 93% of online experiences start with search engines, like Google and Bing. That means, your site needs to show up at the top of relevant search results if you want to connect with quality leads online.
SEO allows you to do just that. This powerhouse marketing strategy includes numerous on-page and off-page optimizations designed to boost your rankings in search results. For example, on-page SEO consists of strategies like:
Meanwhile, off-page SEO optimizations include:
All of these sub-strategies combine to create an SEO strategy that earns you top search rankings, quality leads, and more revenue. While SEO doesn't drive immediate results, it's an essential marketing strategy for your company's long-term success and growth.
Turbocharge Your SEO
2. Launch PPC ads to gain SERP territory
If you need a quick traffic boost, pay-per-click (PPC) advertising can help — and it's a great way to maintain a presence in search results while establishing organic SEO rankings. One of the best marketing strategies for boosting brand awareness and leads, PPC ads allow you to connect with relevant leads where they're searching online. Google's advertising platform — Google Ads — lets you create search and display ads.
Google search ads
Google search ads appear directly in search results — above organic listings.
Tagged with an "Ad" label, these ads often feature extensions that allow advertisers to include business information like location, phone number, and more. Marketers choose the keywords or phrases they want to trigger their ads and bid for placement in search results. Several factors, including your max bid and quality score, determine ad rankings.
Since 65% of all high-intent searches result in an ad click, search ads help you earn more quality leads, sales, and revenue.
Google display ads
In addition to search ads, Google display ads connect you with leads where they're searching online. Display advertising allows you to place ads on millions of websites across the Google Display Network. With the opportunity to reach 90% of Internet users worldwide, Google display ads combine powerful targeting and creative ad formats to connect you with more potential customers.
On average, businesses earn $3 for every $1.60 spent on Google Ads. With such a high return on investment (ROI), PPC ads pack a punch. One of the best parts of this digital advertising strategy — you only pay when people click your ads.
That means you won't waste money trying to reach people who don't want your products or services.
Create PPC Ads That Convert
3. Use remarketing to remind and persuade
To get the most from your paid ads, you should also consider custom remarketing campaigns. A top marketing strategy for 2023 and beyond — remarketing lets you connect with consumers who have previously shown interest in your company, products, or services. Say, for example, someone visits your ecommerce website, places a product in their carts, and leaves before purchasing.
Remarketing allows you to show them ads for that product as they browse other sites online. These ad reminders increase the likelihood that they will return and complete a purchase. In fact, people who see remarketing ads are 70% more likely to convert.
So, if you want to earn more sales and revenue online, it's time to implement one of the best marketing strategies — remarketing. Want to see remarketing in action? Check out these conversion-driving remarketing examples!
Get Started With Remarketing
4. Supplement your social strategy with paid ads
Paid advertising also works great on social media platforms, which is why it's a great marketing strategy to include in your plan. As social media algorithms continue to evolve, it's harder than ever for businesses to connect with social users using purely organic strategies. If you're not already using paid social ads, it's time to consider how social media advertising can help you achieve your business goals.
One of the best marketing strategies for boosting brand awareness, social advertising lets you target your ideal audience. While each social platform offers slightly different options, social advertising gives you immediate access to a broad audience. Since 3.8 billion people use social media, there's a good chance at least a portion of your target audience is active on at least one platform.
Social platforms also offer advanced targeting options that allow you to zero in on your ideal customers.
Expand Your Reach With Paid Social Ads
5. Make re-optimization a key part of your content strategy
The first page of Google search results receives 95% of all search traffic. This means if your content doesn't rank at the top of search engine results pages (SERPs), you're missing out on valuable traffic, leads, and revenue. To rank at the top of SERPs, you need in-depth, quality content.
But content marketing isn't a set-it-and-forget-it strategy. If you want to maximize the impact of your content, you need to make re-optimization an integral part of your strategy. One of the top marketing strategies to implement this year, content re-optimization helps you breathe life into old content and bolster sinking rankings.
Get started with content re-optimization by:
Adopting tools like Ahrefs and Google Analytics to uncover low-performing pages or content with declining rankings
Using an AI application to identify needed SEO and content updates
Implementing page optimizations and comparing performance data to analyze results
Search engines and site visitors alike love fresh content and making re-optimization an integral part of your content strategy will set you up for long-term success.
Revive Stale Content
6. Use video marketing to stand out online
Up next on the list of best marketing strategies for 2023 is video marketing.
You're 53 times more likely to rank on the first page of search results if your website includes video. Not only does video boost your chances of obtaining top rankings, but it also engages leads and encourages them to spend more time on your site. In addition to your website, you can also add custom videos to your social media and email marketing campaigns.
People see countless marketing messages every day. With video marketing, your campaigns will stand out from the clutter, helping you close more sales. Video marketing gives people an inside look at your company, products, and services — and it's an essential component of top marketing strategies.
Get Started With Video Marketing
7. Personalize your email marketing
With an ROI of 4400%, this marketing strategy example drives impressive results. Email marketing lets you connect with current customers and leads, directly in their inboxes. Whether you send monthly newsletters or promotional emails, you can deliver valuable info that encourages subscribers to take the next step with your business.
If you want to get the most from your email marketing strategy, you'll need to personalize your email messages. Personalized email marketing boosts conversions by 10%, making it one of the best marketing strategies. Email personalization goes beyond using subscribers' names.
For example, you can automate your email strategy to send the right emails to the right people at the right time. When people take certain actions on your site, like purchasing a specific item, you can send automated emails with more tailored information. This is a great way to move leads down the marketing funnel and encourage repeat purchases from existing customers.
To improve the results of your email marketing, keep an eye on key performance metrics like open and click rates and conversions. You can also test key elements like:
Subject lines
Sender
Send times
Content
Call-to-action (CTA) buttons
Design
And more
Maximize Email Impact
8. Leverage web design for UX
Your website is often the first point of contact for potential customers — and you want it to provide a great first impression. Since a whopping 90% of users shop with a competitor after a poor site experience, it's crucial to nail your UX design. Investing in web design that creates a positive user experience (UX) is another one of the best marketing strategies.
Since user experience (UX) plays a role in site rankings to begin with, it's even more critical to ensure your design is user-friendly. Site visitors want to find relevant information as quickly as possible, so your site needs to make it easy for them to find what they need. To create a foundation for excellent site design and UX, you'll want to:
Streamline your site's navigation and implement internal linking to make it easy to locate essential info
Include interactive elements to engage visitors and provide value
Break up site content with eye-catching visual design elements like graphics and videos
While this just scratches the surface of UX design, it creates the necessary framework to set your site up for success. Don't forget, whether you need a web design in Minneapolis or elsewhere, WebFX has you covered.
Improve Your UX Design
9. Create a killer referral program
Research shows that referral customers have lower acquisition costs and a 16% higher lifetime value compared to non-referral customers. Creating a referral program — one of the best marketing strategies for growing businesses — helps you maintain a steady stream of new customers. In addition, people trust word-of-mouth advertising, so they're likely to trust friends and family members who refer them to your business.
You can even consider double-sided rewards to benefit the sender and recipient of a referral. This is a great way to maintain relationships with current customers and invite them to share the word with interested leads. If you need some inspiration for creating a successful referral program, take a look at these creative referral program examples.
View Creative Referral Examples
Get started with the best marketing strategies today!
Ready to put these marketing strategy examples into practice?
WebFX offers comprehensive digital marketing services to help you earn the highest possible ROI online. Call us at 888-601-5359 or request a free quote online to learn how our team of 500+ experts can grow your business with our end-to-end marketing solutions!
Get posts by email
Join 200,000 marketing managers and subscribe to Revenue Weekly!
"*" indicates required fields
WebFX Careers
Join our mission to provide industry-leading digital marketing services to businesses around the globe - all while building your personal knowledge and growing as an individual.