March 24, 2023
10 minute read

Sina is a marketing expert who specializes in SEO, AI, and digital marketing content. With over five years of experience, she's written hundreds of pieces, spanning a variety of topics and industry niches. She loves combining her strong eye for detail and passion for storytelling in her work. You'll find her fruit picking or horse riding at the local farm when she's not writing.
Brand perception is the way that customers see and understand a brand. It encompasses their beliefs, attitudes, and feelings towards the brand based on their experiences, interactions, and exposure to its marketing efforts.
In reality, the market you operate in is molded by the thoughts and feelings of consumers. Even if your products or services are superior, how people perceive your brand will determine whether they choose to do business with you or a rival.
That's why getting a read on your brand's reputation and seeing if it squares with your ideal image is essential. That's where measuring brand perception comes into play.
Here's a brief outline of what we'll be discussing:
Want to improve your brand and increase consumer loyalty? Join our community of over 200,000 marketers for valuable insights and guidance on enhancing your brand perception and customer interactions.
Don't miss our Marketing Manager Insider emails!
Join 200,000 smart marketers and get the month's hottest marketing news and insights delivered straight to your inbox!
Enter your email below:
Inline Subscription Form – CTA 72
"*" indicates required fields
(Don't worry, we'll never share your information!)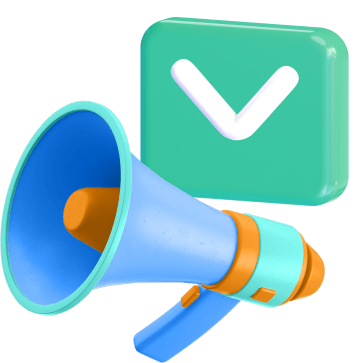 What is brand perception?
Brand perception is a customer's impression of your brand based on their beliefs, emotions, and experiences. It's what consumers think your brand represents, unlike what your company claims it stands for.
Why is brand perception important?
Brand perception is crucial in developing personal relationships with customers and winning their loyalty. When deciding between similar items, consumers always consider their emotional connection to the brand.
You can increase your business's success by fostering customer loyalty, which results in an increase of 66% in favorable online brand mentions and 86% in good word-of-mouth recommendations.
Take Apple, for instance. Because of how highly regarded the iPhone is, its proud owners feel a sense of accomplishment when owning the newest phone, which prompts them to upgrade to the latest iPhone every year.
Key components of brand perception
To ensure you're connecting with the correct audience, you need to learn how they currently feel about your brand and work to improve it.
In many cases, this requires giving thought to a wide range of factors associated with your brand's image.
Here are some of the aspects that contribute to how customers form an impression of your brand:
Visual
Consumers often make snap judgments based on a brand's appearance. How you present yourself visually will immediately impact how consumers view your business. Just as with a logo or website, the colors you use for your business may profoundly affect how customers feel.
We'll help you create a website that stands out.
"WebFX has been instrumental in helping us develop a new website, allowing us to be a leader in our industry."
Learn More About Our Web Design Services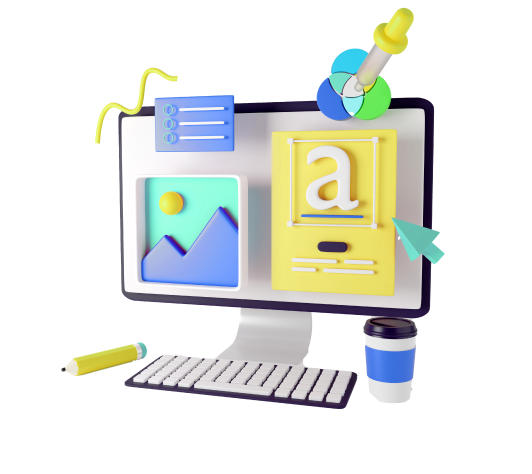 Personality
Another factor that might affect how people remember your brand is its personality. You can influence how people view your brand by giving it a distinct voice. Customers' impressions of businesses are partly shaped by the words and phrases they hear and read.
Emotional
You can easily win the hearts of your customers with the right mix of promotion and excellent service. Inspiring your audience to feel a specific way through compelling brand storytelling and first-rate customer service can do wonders for your brand perception.
Senses
You can utilize audible cues, such as jingles and sound characteristics, to strike an emotional chord with your target audiences. For example, Disney uses olfactory and gustatory cues to elicit a positive, emotional reaction from customers.
Have you ever wondered how quickly your brand comes to mind when customers consider purchasing a similar product and service? Learn about brand salience to find out!
4 best ways to measure brand perception
Here are some of the best ways you can measure brand perception:
1. Utilize social media listening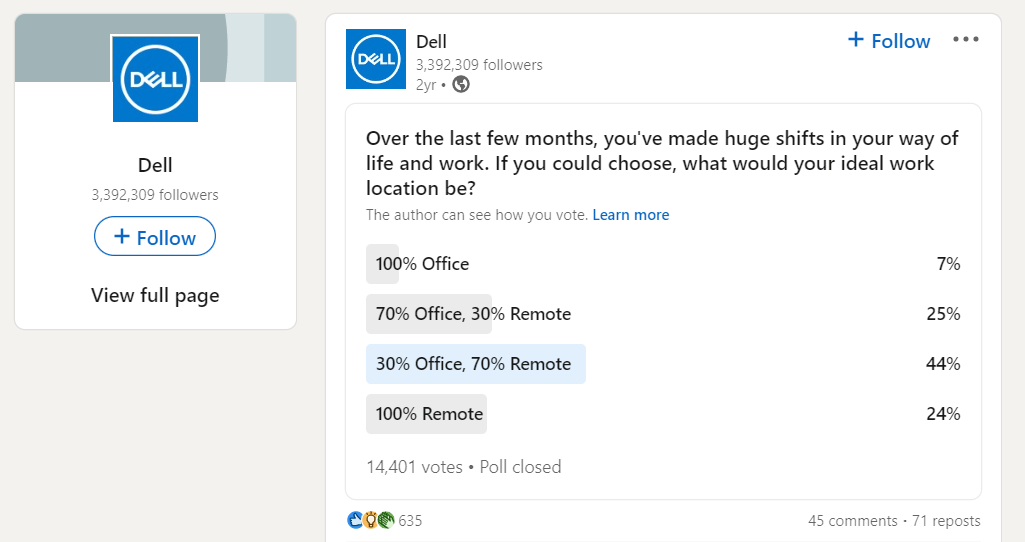 The good thing is that people aren't shy when discussing their opinions online. So, monitoring how they receive and discuss your brand on platforms like Facebook, Twitter, LinkedIn, and Instagram is essential. By analyzing social data, you can gain insight into the efficacy of your social messaging.
You can utilize social listening tools that offers a central dashboard and tracks your brand's social media activity and provides relevant data on things like:
The networks that are most helpful in expanding your brand's reach
The content type that's most popular amongst your target audience
The measurement of your brand's popularity based on the amount of positive attention it receives in real-time
The amount of time each user spends browsing your brand pages
The sponsored content and posts that have the highest success rate
Also, by listening to what users say about your brand online, you'll be better equipped to quickly reply and expand your social following in record time.
2. Examine online ratings and reviews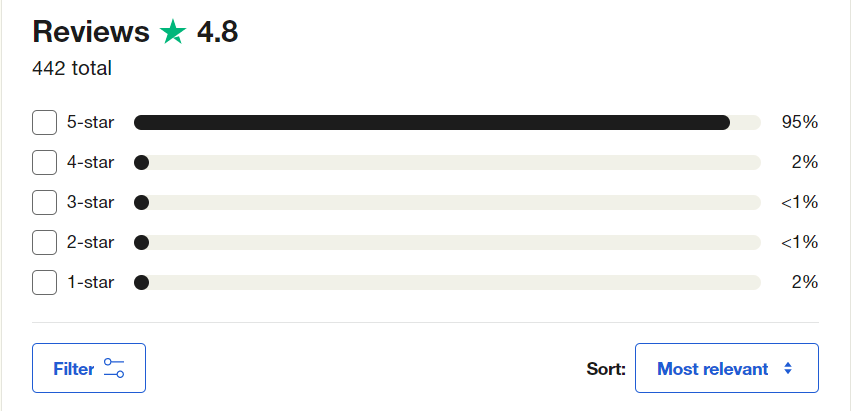 The fact is that you can take anything at face value on review sites. A poor brand image indicates that you need to work more to improve and grow your brand.
By frequently examining online reviews and ratings, you can get helpful insights to help you discover what you are doing wrong and how to improve.
Reading and monitoring reviews is not enough — it's also essential that you respond effectively to them, keeping in mind the impression you wish to convey.
Any encounter with customer service is a tremendous opportunity to improve your company's image, so always avoid sounding defensive.
Like we mentioned before, there's a great benefit to providing excellent service and responding quickly to your customers. After all, modern consumers are vocal about their thoughts and feelings.
3. Conduct brand image surveys
You can use marketing research surveys to glean your customers' demographic information and impressions about your brand. But where do you start?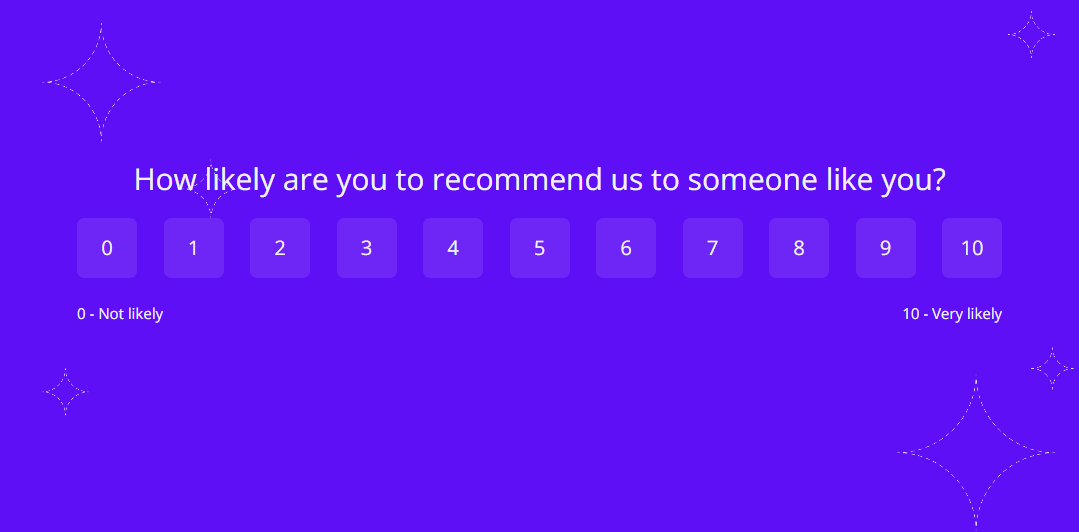 Take a look at who to get in touch with first:
Long-term clients: What are they currently thinking about your brand, and how has that shifted over time? How did they form their opinion about your brand?
Recently lost clients: Try figuring out why they left to make amends. What would it take to get them back? Why did something they valued at first end up disappointing them? The knowledge gained from this will serve to safeguard you against repeating those errors.
New clients: Find out what swayed a customer's decision and how they ranked your brand against competitors while their thoughts are still fresh.
Competitor's clients: Learn how your target audience feels about competing brands to better grasp your status in their eyes.
Brand perception surveys don't take much time or effort to complete, allowing satisfied or dissatisfied consumers to provide feedback using closed and open-ended questions easily.
4. Leverage brand-focus forums
This method is a little outdated, but it does the job. Gathering brand-focus groups in person or online allows you to hear the pros and cons of your brand directly from the people who use it and care enough to voice their thoughts.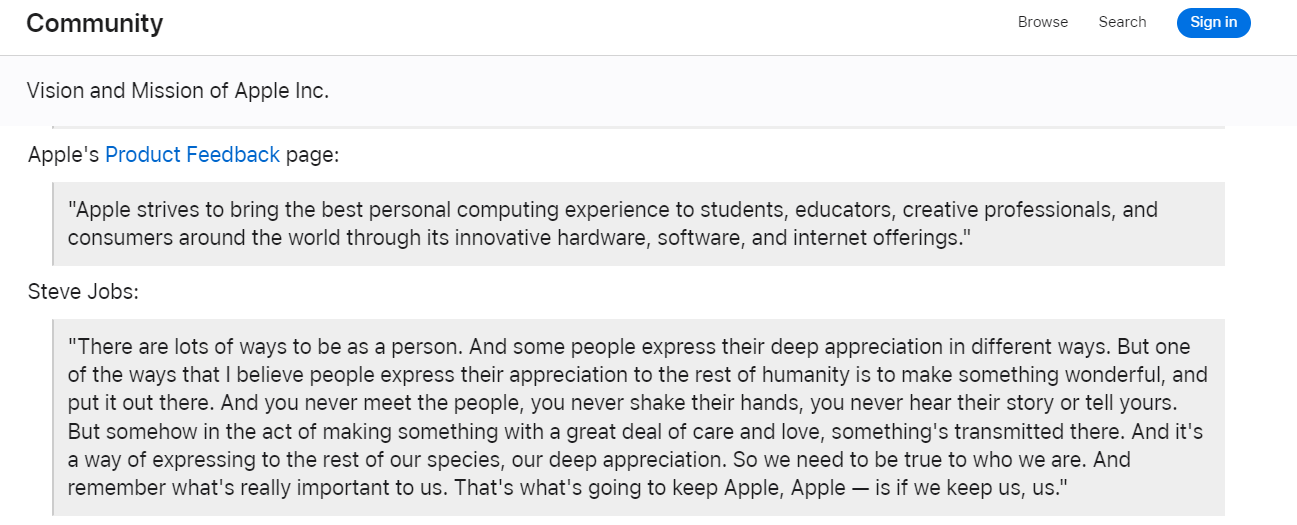 This way, you get a sense of how customers feel and learn what works and what doesn't through their feedback.
With more intricate networks, online brand forums become even more valuable. By creating a consumer forum online, you can use the information you gather to close market gaps, shape product ideas, and solidify brand loyalty.
Growing your social presence with WebFX is a walk in the park.
"WebFX allows growing your social media platforms to be stress-free! They are knowledgeable and adapt to your company needs!"
Learn More About Our Social Media Services

How to improve brand perception in 7 steps
Now that you know the answer to the question "what is brand perception," you can start improving people's opinions of your company with these seven easy measures:
1. Determine your ideal target market
The best approach is to narrow down a particular market segment to promote your goods and services more efficiently through a well-thought-out communication strategy.
By targeting customers whose demands are a good fit for your products and services, you can focus your advertising efforts where they'll make an impact and generate high returns. You may also see an increase in both new and returning customers.
2. Place a premium on customer support
One of the most efficient methods to increase customer loyalty and improve brand perception is to provide personalized customer care to each consumer.
Speaking with consumers in a kind, personable manner can help you better fulfill their needs and create a positive image of your company.
This method is excellent for forging more profound and meaningful connections with your clientele.
3. Ensure coherence in your branding efforts
Brand consistency leads to a positive reputation among consumers, which clarifies your offerings and gives you credibility in the eyes of your target audience.
Maintaining brand uniformity is crucial to winning the confidence and loyalty of your target audience.
Your logo's color scheme can serve as a starting point for creating a consistent brand experience throughout all of your online and offline marketing materials.
That way, you may build a strong brand identity and stand out from the crowd.
4. Share original, valuable content
By sharing information with the public, you can educate consumers on the merits of your business and the quality of the goods and services it offers.
Content marketing is one of the best strategies for reaching more potential customers and establishing the brand perception you want them to have.
Use our proprietary keyword research tool,
KeywordsFX

, to help you find high-quality keywords for content and PPC campaigns. Identify Top Keywords for Free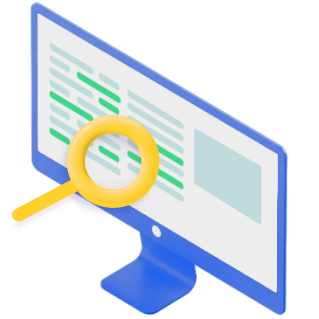 5. Host social media giveaways and competitions
The sheer number of people who use various social media platforms makes them ideal for marketing efforts and lead generation.
Running competitions is a great way to get users excited about your brand. It can prompt them to tag their friends and have current followers share your profile with others who they believe will be interested in what you offer, which may cause your brand to be popular among users.
By liking, sharing, and discussing your social media material, your consumers will do most of the promotion for you.
6. Employ influencer marketing
You can cultivate a positive brand perception through partnerships with influencers who reflect your brand's qualities. Advertising your product alongside well-known people may also boost recognition.
People put more faith in the recommendations of celebrities and other influential people when they are looking to buy a product or service for themselves.
7. Share customer reviews and testimonials
Posting positive reviews from prior buyers is a great way to build trust in your company's products and services. Customers will feel more at ease knowing that the goods and services you offer have been thoroughly tried and tested.

This action ultimately facilitates a less complicated buying decision-making process for them. You can get testimonials from satisfied customers in either written or video form.
It's always best to share them across all channels your intended audience will see.
Our digital marketing campaigns impact the metrics that improve your bottom line.
See More Results

WebFX has driven the following results for clients:

$3 billion
In client revenue

7.8 million
Leads for our clients

5.2 million
Client phone calls
Elevate your brand with WebFX
Need help improving your brand perception? At WebFX, we provide digital marketing services to help you spread the word about your business and forge deeper bonds with your core customers.
We have more than 500 experienced marketers on our team that know what it takes to make a lasting impression on a brand and convert potential buyers.
Contact us online or call us today at 888-601-5359 to speak with a strategist!
Sina is a marketing expert who specializes in SEO, AI, and digital marketing content. With over five years of experience, she's written hundreds of pieces, spanning a variety of topics and industry niches. She loves combining her strong eye for detail and passion for storytelling in her work. You'll find her fruit picking or horse riding at the local farm when she's not writing.

WebFX is a full-service marketing agency with 1000+ client reviews and a 4.9-star rating on Clutch! Find out how our expert team and revenue-accelerating tech can drive results for you! Learn more
Try our free Marketing Calculator
Craft a tailored online marketing strategy! Utilize our free Internet marketing calculator for a custom plan based on your location, reach, timeframe, and budget.
Plan Your Marketing Budget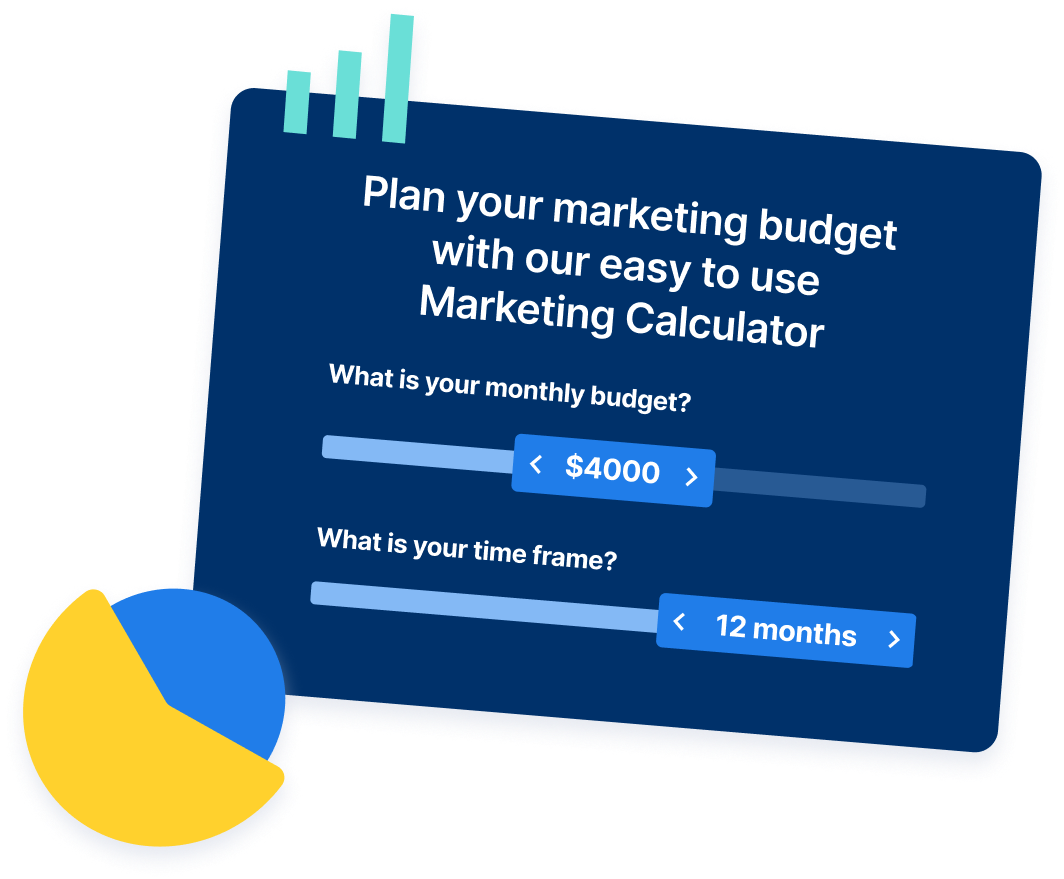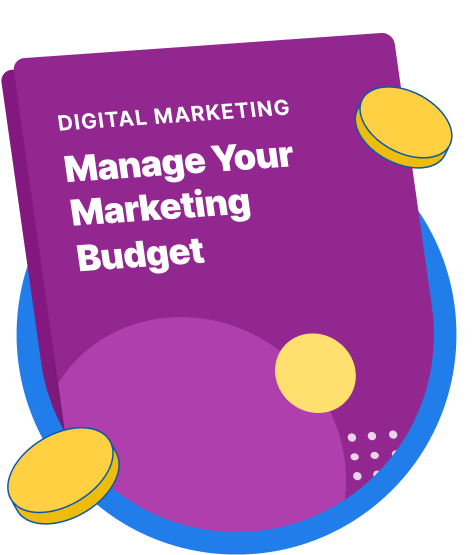 Maximize Your Marketing ROI
Claim your free eBook packed with proven strategies to boost your marketing efforts.
Get the Guide
Try our free Marketing Calculator
Craft a tailored online marketing strategy! Utilize our free Internet marketing calculator for a custom plan based on your location, reach, timeframe, and budget.
Plan Your Marketing Budget