Hulu is home to some of our favorite shows, from Only Murders in the Building to The Handmaid's Tale. But did you know it could also become the home of your next video advertising strategy?
Since it's one of the leading over-the-top (OTT) platforms, it's imperative you know how to advertise on Hulu so you can showcase your brand in front of the streaming service's 155 million users and start gaining valuable leads.
Looking for a digital advertising strategy that can help you develop and launch a personalized Hulu advertising campaign? WebFX can help! Contact us online today or call us at 888-601-5359 to get started.
Want to learn more about Hulu's advertising opportunities? Read on to learn how to advertise on Hulu in 2023, so you can gain valuable leads!
37% of marketers say that generating high-quality leads was one of their biggest challenges.
We want to decrease that percentage.
WebFX can help you generate high-quality leads with a customized marketing strategy.
Learn More About Lead Generation Services
What is Hulu advertising?
Hulu is a popular streaming service that allows users to watch movies, TV shows, live sports, and live TV on demand from any Internet-connected device. Its basic subscription plan (and the cheapest) includes regularly scheduled ad breaks during streaming.
While Hulu does offer an ad-free subscription tier at a slightly higher cost per month, its ad-supported plan is its most popular subscription option, with over 115 million users active on it.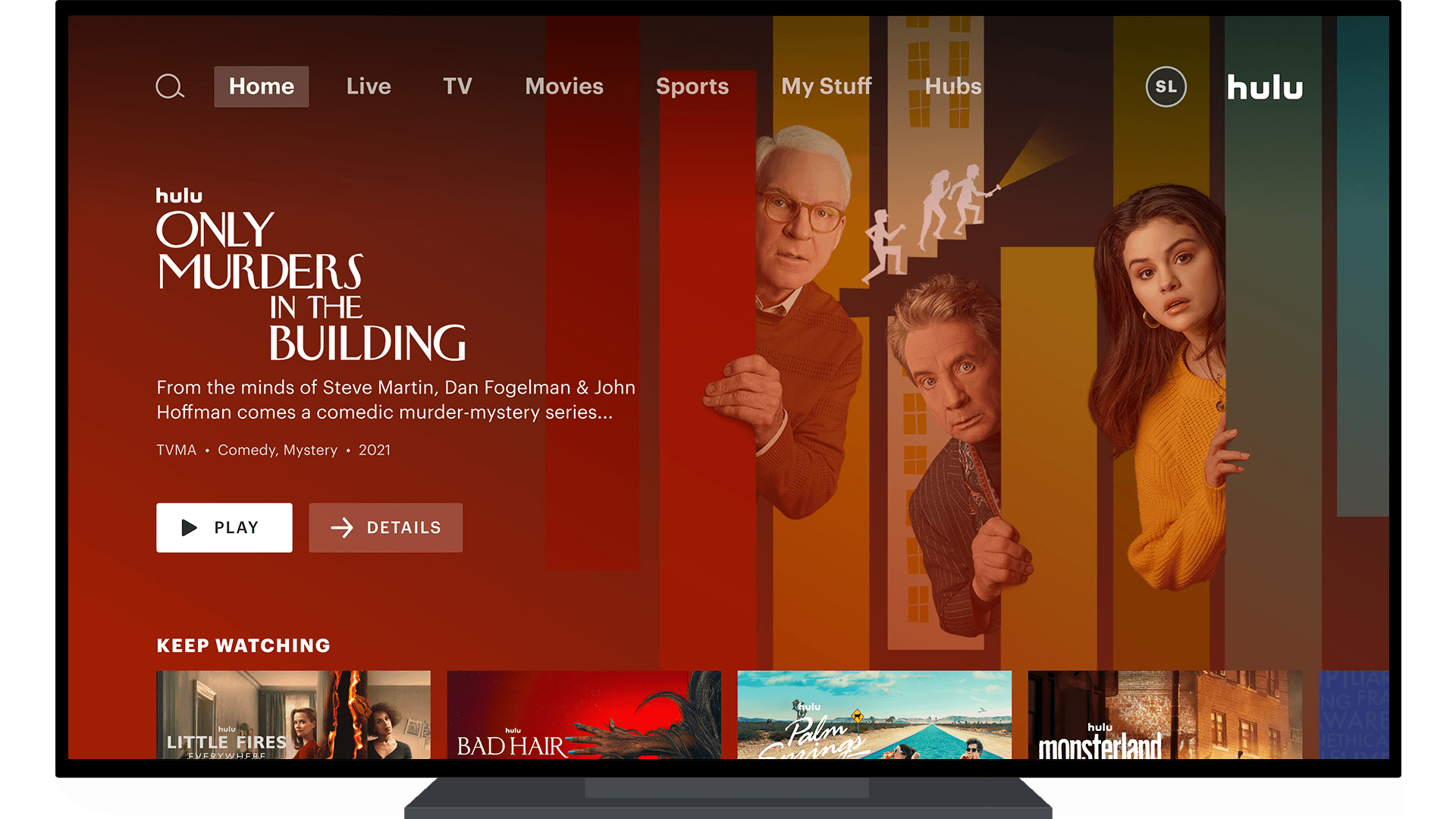 Hulu and other streaming services like Netflix, Peacock, and Disney+ are OTT platforms. That is, they're free or paid platforms that allow users to stream movies, TV shows, or videos to any device through the use of the Internet.
As one of the best OTT platforms, advertisers can reach a growing, diverse audience when they begin advertising on Hulu.
Whether you're looking to reach users streaming content on their phones, tablets, or TVs via connected TV (CTV) advertising, OTT platforms provide the perfect opportunity to engage with a captive audience to promote your brand and grab new leads.
Advertising on Hulu is no problem when you've got a top-notch digital advertising agency like WebFX to help you. We know OTT platforms and can help you create and launch a winning Hulu advertising strategy that drives results.
If you're looking for a more do-it-yourself method when figuring out how to advertise on Hulu, you can use Hulu Ad Manager.
Start advertising with Hulu Ad Manager

To start advertising on Hulu, you first need to RSVP for Hulu Ad Manager.
Hulu Ad Manager is a self-service advertising platform for Hulu that allows advertisers to connect with their audiences via streaming platform ads. With Hulu Ad Manager, advertisers can run their campaigns with ease.
How to RSVP for Hulu Ad Manager Beta
To get started with Hulu Ad Manager, you first need to submit an RSVP form. This form helps Hulu's Ad Manager Beta Program get to know your business better.
You'll indicate whether you're an advertiser representing your own brand or an agency representing other brands, as well as some additional basic info about your business.
Once you get a confirmation saying you've been accepted, you can get started! Next, follow these steps to begin launching your own Hulu advertising campaign.
Identify your campaign schedule, budget, and target audience
Now that your account's set up in Hulu Ad Manager, you can begin fleshing out the details of your Hulu advertising campaign.
Start by indicating when you want your campaign to run by managing your schedule. Then, start zeroing in on the target audience you want to reach.
Use Hulu's targeting options to narrow your audience by location, viewer interests, streaming genres, demographics, and lifestyle. You can even indicate locations where you don't want to run your ads!
Choose your Hulu ad format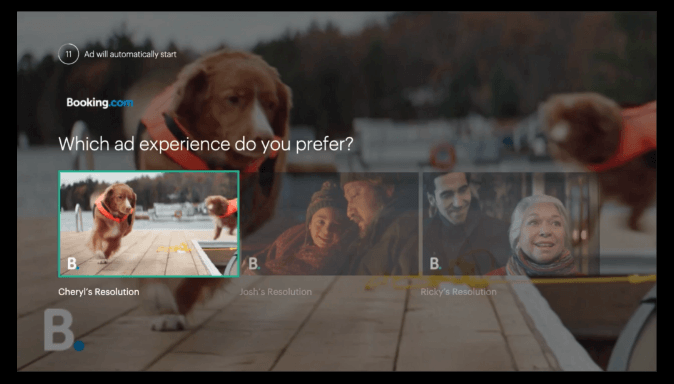 Hulu has multiple ad format options available to advertisers, giving you plenty of opportunities to develop a creative Hulu advertising campaign. Take a look at a few of Hulu's ad options:
Create and launch your campaign
Once you've ironed out the details of your advertising campaign and chosen the right ad format, you can begin to actually create and upload it! You can develop any of the Hulu ad formats detailed earlier and upload them to Hulu Ad Manager to start running your revenue-driving campaign.
Monitor and evaluate your campaign performance
Now comes the fun part: tracking your Hulu advertising campaign's success! Like other marketing platforms, you can keep an eye on the performance of your campaigns through Hulu Ad Manager's performance metrics.
You'll be able to see data about your campaign, like click rates and impressions.
You shouldn't pass up the ability to track the performance of your advertising campaign. By analyzing your campaign's performance, you can capitalize on ads producing great results and improve underperforming ads to maximize your success rate.
Hulu advertising benefits
When you advertise on video streaming platforms like Hulu, you're not just enjoying the benefit of exposure to a broader audience. Some of the benefits of advertising on Hulu include the option to target your ads toward certain users and local advertising.
Targeted Hulu ads
With Hulu's ad targeting options, you can better reach viewers who are more likely to interact with your ads, learn more about your brand, or make a purchase.
With Hulu Ad Manager, you can reach your intended audience by targeting factors like age range, gender, and interests.
Want to get even more in-depth? You can identify specific genres of streaming content you want your video ads to appear in. This way, you can better target audiences based on streaming interests that align with your brand.
Advertise locally on Hulu
If you're a business looking to increase brand awareness within your surrounding community, you can use Hulu's local targeting feature.
With Hulu's local reach option for targeting, you can isolate audiences by city, zip code, or designated marketing area (DMA). And don't worry, you're not limited to just one of these factors — you can use any combination of them for maximum reach.
Step up your Hulu advertising game with WebFX
Are you ready to help your business grow with a Hulu advertising strategy? WebFX can help you identify the best OTT platforms your business should utilize and create a personalized Hulu advertising strategy that suits your brand.
Let's get started! Contact us online or give us a call at 888-601-5359 today!
How is your website's SEO?
Use our free tool to get your score calculated in under 60 seconds.
WebFX Careers
Join our mission to provide industry-leading digital marketing services to businesses around the globe - all while building your personal knowledge and growing as an individual.