When you market your business online, you don't simply throw together a basic website and wait for results. You have to actively go out and advertise your company to users, and you have to do it through specific digital marketing platforms. Some of those platforms are simply websites where you can reach a large audience, while others are specific tools for managing your digital marketing campaigns. You'll need some of both to get the most from your marketing. But which platforms should you use to digitally market your business?
There are quite a few options available, and you may not be sure how to narrow it down. Fortunately, we've got you covered. Below is a list of eight top-tier online marketing platforms you can use to improve your campaigns. Read on to learn more, and then subscribe to Revenue Weekly — an email newsletter from the agency with over 1020 client testimonials — for more digital marketing tips!
8 online marketing platforms for your business
One of the best things about digital marketing is that it's so versatile.
Just as you can use many strategies — from paid ads to email marketing — you can use many platforms to help you along in learning how to do digital marketing (and mastering it). Here are eight of the best digital marketing platforms available!
1. Ahrefs
If you're looking to one-up your competitors and maximize relevant traffic to your website, Ahrefs is the marketing platform for you. It enables you to see things like:
How much search traffic your website is getting

Analysis of your search engine results history

Potential

link-building

opportunities

And more!
Ahrefs is also a phenomenal tool for analyzing competitors' marketing. You can see everything from where your competitors are ranking to how many backlinks they have. Then you can optimize your own marketing to take advantage of your competitors' weak spots. Ahrefs can also help with keyword research, generating lists of relevant keywords with high search traffic.
2. Google Analytics
One of the most essential digital marketing platforms available is Google Analytics, a free resource from Google. When you create an account in Analytics, you can set it up to monitor metrics on your website, particularly those related to traffic. Often using charts, graphs, and reports, Analytics can show you information like:
How much traffic your site receives in a given time period

How much of that traffic is new vs. returning

Which pages your site traffic concentrates on

And more!
By seeing how users are interacting with your site, you can see where to optimize for maximum traffic and increased conversions.
3. Google Ads
When it comes to pay-per-click (PPC) advertising, no platform is more essential than Google Ads. That's because Google Ads is the platform you use to display PPC ads at the top of Google search results, which is arguably the best ad location online. In Google Ads, you can bid on relevant keywords where you want your ads to appear. With a high enough Quality Score and an optimal bid strategy, you can get your ads showing in all the right searches, drawing users in and driving conversions. The best part is, you only have to pay for your ads when people click on them, making Google Ads very cost-effective when managed well!
4. WordPress
If you're not familiar with coding, having a content management system (CMS) is a must. A CMS can help you develop web pages without having to interact directly with the code more than necessary. For the best CMS available, we recommend WordPress. WordPress is particularly useful for running a blog.
Instead of diving into the HTML code, you can write your content in WordPress as you would in a normal word processor. Instead of using a piece of code to make a word bold, for example, you can simply hit the "bold" button. While you have to pay for web hosting and a domain name, the actual WordPress software is free, making it as cost-effective as it is useful.
5. Social media
For this entry on the list, we're grouping together several social media platforms, including the following:
The reason we're grouping these together is that while they may reach slightly different audiences, they all serve the same overall function — to let you reach large groups of people and interact with them directly. Social media is a way for you to connect with your audience in a way you can't on any other platform. You can speak to large groups at once by posting from your account or running paid social media ads, and you can also respond directly to comments and mentions.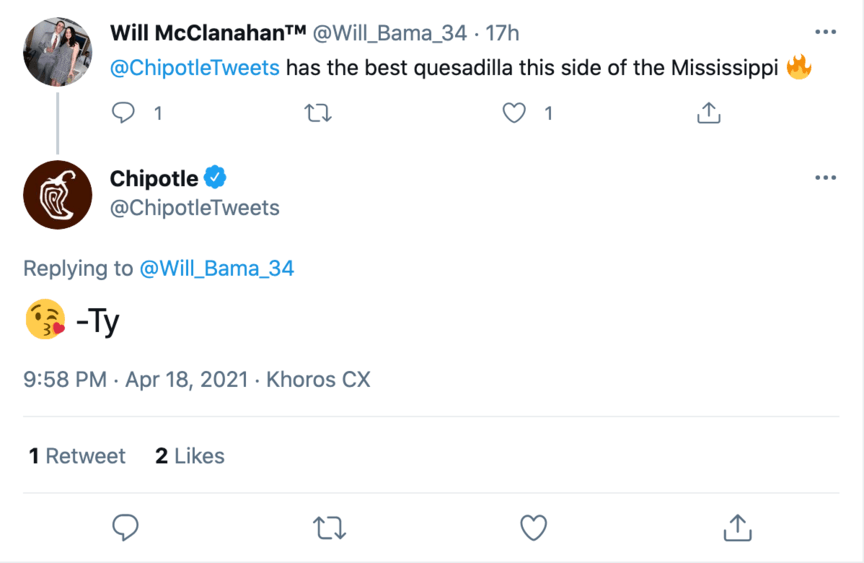 When you interact directly with individual users, it establishes a stronger connection between them and your brand.
6. YouTube
If you're trying to reach users with low attention spans — an audience quite common online — video is arguably the best medium available. The moving graphics of a well-made video can be hard to look away from — which is why YouTube is one of the best marketing platforms to use. You can create a YouTube channel for your business and put out informational videos to draw in users. It will essentially work like your blog does on your website, but with videos instead of written posts. You can also run paid ads on YouTube, which will play before or during other videos that your audience watches.
7. Buffer
Another of the best digital marketing tools is Buffer, a social media management platform. When you're running a social media campaign, you want to post on a regular basis — but you don't always have time to craft a new social media post every other day. That's why you can benefit from a social media management platform like Buffer. Buffer allows you to set up a social media calendar. You can create your posts in advance and then schedule them to go live later.
That way you can maintain a consistent posting schedule without having to interrupt your day to create a post every time.
8. MarketingCloudFX
Want a platform that can centralize numerous aspects of digital marketing? MarketingCloudFX is the platform for you. Created by WebFX, it combines various features into a single piece of software, including:
Tracking your content in search engine rankings

Viewing phone call sources and transcripts

Creating and managing email campaigns

Tracking leads in real-time

And more!
To get access to all these features and more, just partner with WebFX today!
Measuring the metrics that affect your bottom line.
Are you interested in custom reporting that is specific to your unique business needs? Powered by MarketingCloudFX, WebFX creates custom reports based on the metrics that matter most to your company.
Leads

Transactions

Calls

Revenue
Learn More

WebFX can help you master your online marketing platforms
Want help getting the most from your digital marketing platforms? WebFX can help! We know all the platforms on this list inside and out, and we can help you master them to drive stellar results for your marketing. When you partner with us, you'll be able to get help with a wide variety of digital marketing strategies.
You'll also gain access to MarketingCloudFX and all the top-tier features that come with it. To get started with us, just call 888-601-5359 or contact us online today!
WebFX Careers
Join our mission to provide industry-leading digital marketing services to businesses around the globe - all while building your personal knowledge and growing as an individual.