Marketing can make or break a business. In today's world of social networking, businesses can easily take advantage of interacting with current and future clients through the use of social media. With Twitter now having over two hundred million users (and growing each day), businesses can communicate and promote in 140 characters or less.
Your business has the opportunity to offer exclusive deals to your Twitter followers, while driving traffic to your website and getting to interact with your clients. Here are 5 ways to effectively market via Twitter.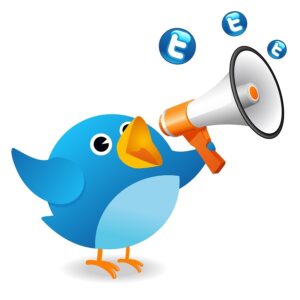 1. Inform Versus Sell
The goal of businesses is to sell. There is no check-out line on Twitter, so you want to inform your followers, whether they are current clients or future clients, of what you have to offer. Take those 140 characters and turn them into a way to inform followers about your new product or service and how it can make their life better.
People who are searching on Twitter are searching for a solution and you have what can help. This will also help you gain followers. Take the time to include product and service pitches in your tweets, but be careful to not be 100% "salesy" or people won't follow you.
Offer people something of value for "free." Here is an example from HubSpot who knows how to inform their clients:

This tweet makes HubSpot's followers stop and think — then realize that they want to learn more and continue to HubSpot's site.
2. Have Conversations and Build Relationships
It is great to let your followers know about your products and services, but if that is all you are offering, that large number of followers you see on your profile could slowly start to decrease. Take advantage of what the world of social media is all about – building relationships and creating a community around your brand. Try to engage in conversations with followers who are mentioning you in their tweets, whether they are good or bad.
This lets your followers know that you are in touch and personal with your clients and that they have the direct access to someone who may reply to their mention. Even if it's just a quick "thank you" back to a client who gave you a compliment or a "hello" to a new follower, this lets your followers know there is a person behind your business. Host Gator, for example, responds to tweets faster than they do live chat and phone calls.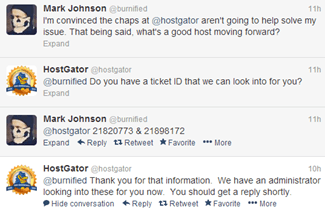 3. Lead Followers to Your Site
While you want your followers to read and retweet your tweets, you also want them to actually go to your business's website. When filling those 140 characters with all the cool stuff about your business, include a link where readers can find out more information. This can be a link to a blog post, a newsletter or a product page.
Make sure to actually entice your reader to click the link by offering something of value to them. This is a great opportunity to tweet secret coupon codes that only people viewing your tweets will know about, like Express does on a regular basis.

Dunkin' Donuts invites readers to not only take a quiz, but also to enter a sweepstakes, all while promoting their business.

4. Make the Most of Your Account
Although that Twitter egg is cute and those pretty blue clouds look nice, it doesn't describe your business. Create a page with a profile and background picture that not only promotes your business, but also tells your followers about you. Your Twitter presence should have the same look and feel as your other online networks.
Nothing expresses your Twitter presence more than your Twitter username (aka "handle"). This is how people will identify and interact with you on Twitter. You get the chance to write a little about your business in the bio section.
Take this opportunity to put a little secret coupon code for all viewers of your Twitter page along with a URL to your website. This will not only get visitors to your website, but it also entices a purchase. The more readers are able to get to know about your company, the more likely they will return to see what you are offering and tweeting about.
Host Gator again does an excellent job with this. Not only do they have a custom profile picture, background and bio, but their background image provides additional information on how to contact Host Gator along with a coupon code.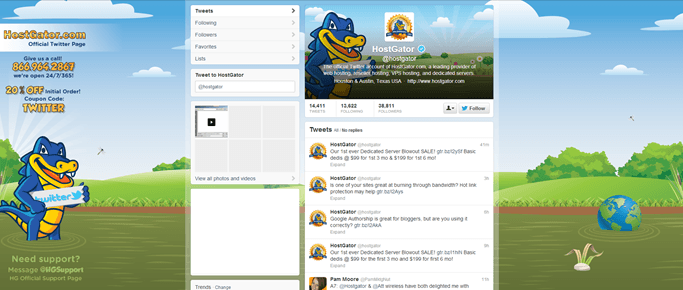 5. Expand Your Viewers With Hashtags
While a majority of Twitter-users will just scroll through the tweets from their followers, users will also interact by searching for topics or themes. If you are offering a special promotion for Memorial Day or any upcoming holiday, include a hashtag that will entice users who may not follow you to click on you from the search results. Carnival Cruise Line did just that because when searching for "#memorialdaysale" this was the first tweet to come up.
This opens up your tweets to an audience that may have never heard of you (or just aren't following you) and directs them to not only your Twitter, but also your website.

You also have the opportunity to interact with hashtags. Take a few minutes to post a few tweets that are related to trending hashtags.
Taco Bell does a great job of getting involved in the trending topics while putting a witty spin on them with their brand.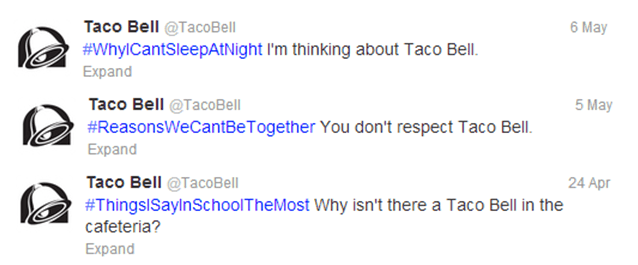 Using these tips on how to effectively market through Twitter will help you be able to create more brand advocates and drive people to your website. Marketing on Twitter can directly and indirectly impact your business's conversion funnel.
Followers of your business's Twitter page will get to know your business on a personal level and will encourage them to visit your website. Take the time to interact with the people that keep your business rolling because when they tweet a positive review, their followers see it and can retweet it, passing it on to even more Twitter users. Have you had success with marketing on Twitter?
Leave us your success story! We also would love to offer additional suggestions so let us hear your thoughts.
WebFX is a full-service marketing agency with 1000+ client reviews and a 4.9-star rating on Clutch! Find out how our expert team and revenue-accelerating tech can drive results for you! Learn more
Try our free Marketing Calculator
Craft a tailored online marketing strategy! Utilize our free Internet marketing calculator for a custom plan based on your location, reach, timeframe, and budget.
Plan Your Marketing Budget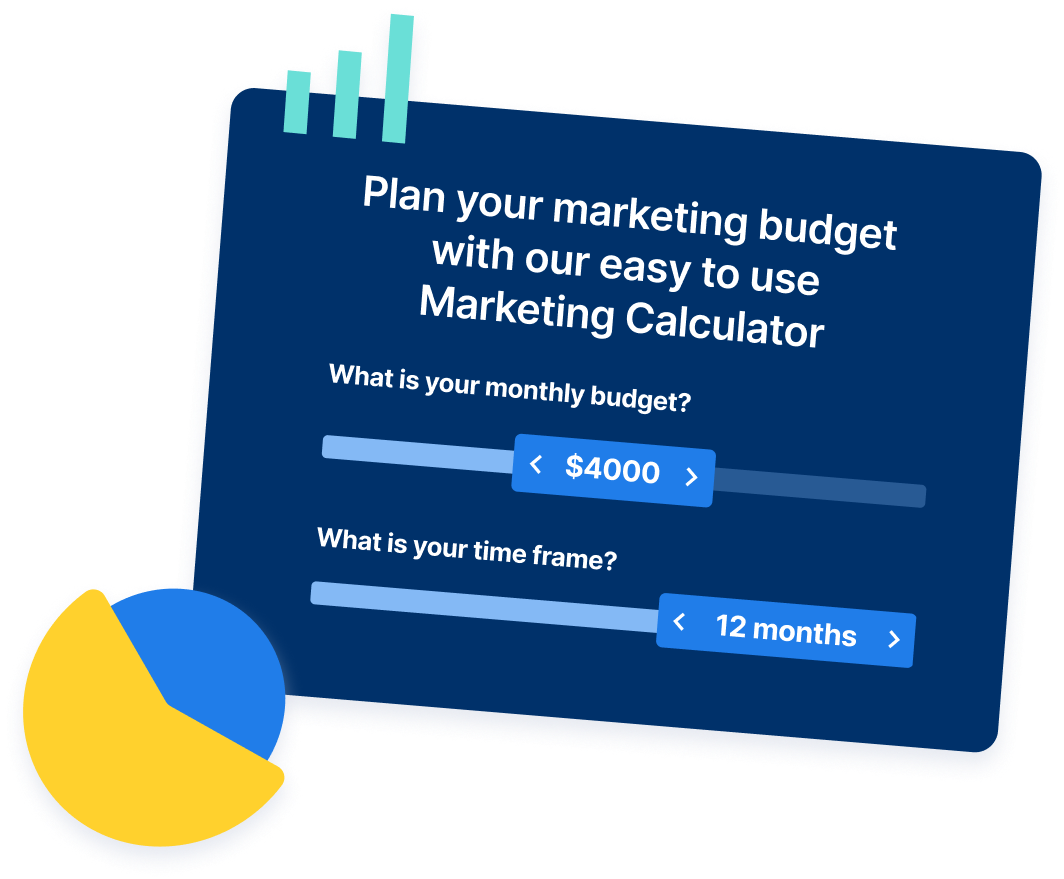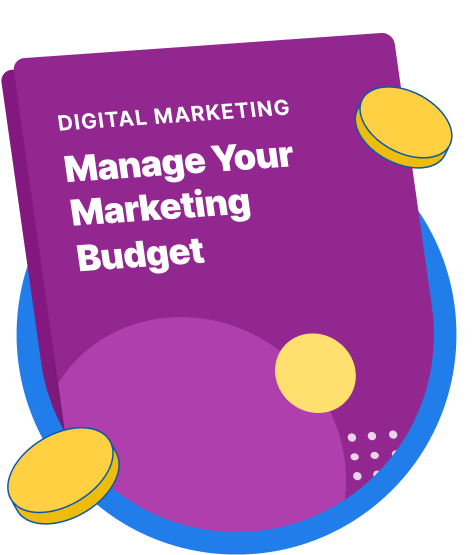 Maximize Your Marketing ROI
Claim your free eBook packed with proven strategies to boost your marketing efforts.
Get the Guide
Try our free Marketing Calculator
Craft a tailored online marketing strategy! Utilize our free Internet marketing calculator for a custom plan based on your location, reach, timeframe, and budget.
Plan Your Marketing Budget