How to Generate Leads Using Twitter
When marketers talk about the power of social media, one of the sites they're referencing is Twitter. As a rapidly growing platform that allows people to share all kinds of content, it's a great channel for providing industry insights, building your company's brand and, yes, promoting products and services.
All of these abilities make it a great lead generation tool. In fact, 87% of marketers indicated that their social media efforts have generated more exposure for their businesses.
The goal of digital lead generation is to introduce your company to the marketplace, pique the interest of potential customers and entice them to take action. Twitter does the same thing. Every time you tweet, you raise your personal or professional profile and hope fellow users respond in a favorable way. Since this is already what you want to achieve with Twitter, use it to generate more leads for your business.
This page lists the benefits of Twitter for lead generation and offers ideas for reaching your lead generation goal. If you'd like to speak to a social media specialist, you can reach us at 888-601-5359.
74% of people use social media when making a purchasing decision.
Make their decision easy with a stellar social media presence. See how your brand can level up by requesting a no-obligation proposal today.
One of our experts will be in touch within 24 hours!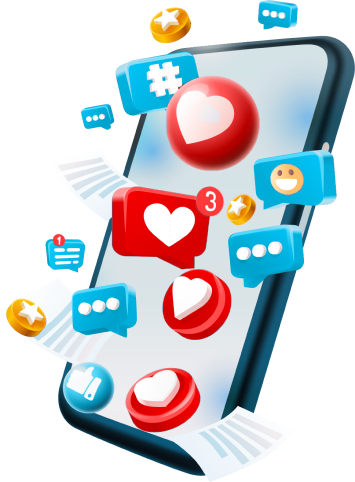 Why should you use Twitter to generate leads?
One or the challenges for lead generation is finding a group large enough to yield a significant amount of leads. That's not a problem with Twitter, since it has 330 million monthly active users.
Twitter allows you to get in touch with your audience in a way that's not always sales-driven. Instead, your tweets can build brand awareness, pique interest in your products, and build loyalty among current customers.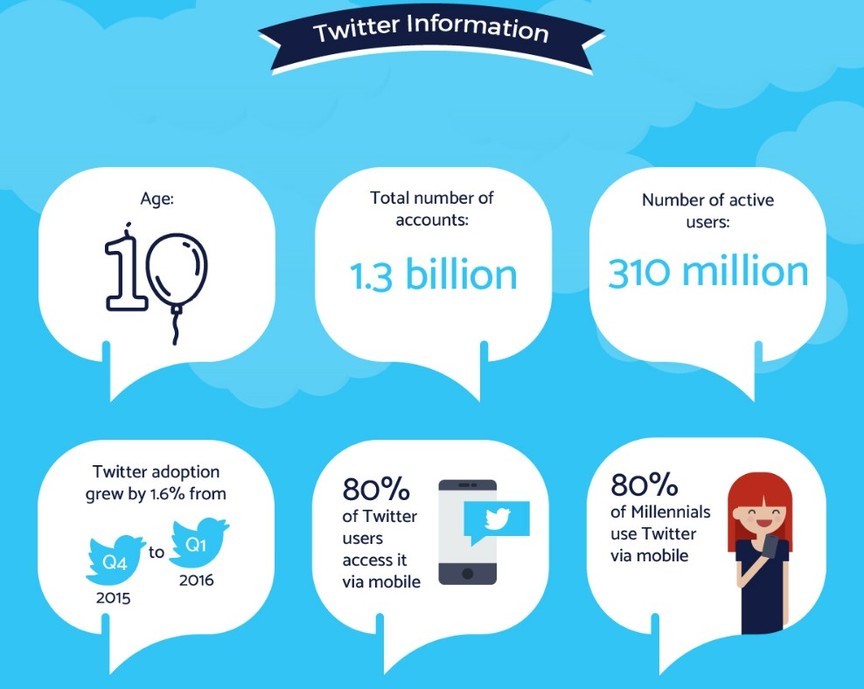 When followers retweet or like your posts, they're giving their seals of approval. And when their followers see that, they'll be more confident in your ability to meet their needs.
Essentially, Twitter is a solid platform to use if you're looking to build a community around your brand. Next, we'll discuss what steps you should take to help you reach this goal.
Lead generation using Twitter: How to get started
Social media is a powerful tool for generating leads, and Twitter is no exception. In just 280 characters, you can engage a new prospect, reinforce your brand's tone and personality, and possibly even sell a product or service.
So how can you accomplish these goals? The following 4 strategies will help.
TO SEE OUR WHOLE INFOGRAPHIC ON WHY TWITTER MATTERS TO MARKETING, CLICK HERE!
1. Write strong calls to action
Even without lead generation cards, a powerful call to action can bring the leads you want. So, what do you want your followers to do? What will happen when they do it? Most importantly, how can you fit all of this information—plus a corresponding link—into 280 characters?
One way to promote your brand is to tell them to start a free trial, save on your newest sale, or act before the offer ends. Don't waste valuable space on commands like "Click the link." Instead, use active verbs that indicate the end benefit, such as "save," "win," and "succeed", and let the follower know what your offer is promising.
2. Link to landing pages
Twitter analytics are great for measuring the reach and response rate of each tweet. However, you need a way to collect the names of the people who respond. When lead generation is the main goal, make sure the tweet connects to a landing page with a form.
The content of the page will depend on what you're offering, but it should require people to enter their names and email addresses. If there's room—and if you think your potential customers will be willing to provide it—get additional information that will help you better understand their needs.
For instance, if you're a B2B company that provides accounting software, asking for job title, company type and top concerns will allow you to contact each prospect with the product that's most suited to their company's size and industry. This will help you tailor your approach from the start, and be more effective in your sales process.
3. Promote your Tweets
It's not hard for one tweet to get lost, especially when a user is following hundreds of other accounts. At the same time, a lot of viable leads might not be getting your tweets because they don't follow you. Promoting tweets will solve both issues.
Start by creating your tweet the same way you would any other tweet. Next, select the users you want to see it. You can determine this by age, location, occupation, interest, or behavior on Twitter.
Once you set your budget and launch your campaign, you'll be able to reach the users you want to—even if they've never heard of your business. With the right targeting, this can lead to new followers, increased engagement, and more new leads for your company.
WebFX is a partner businesses trust.
Hear from HydroWorx, who saw a 236% increase in organic sessions with WebFX services.
Watch the Video Testimonial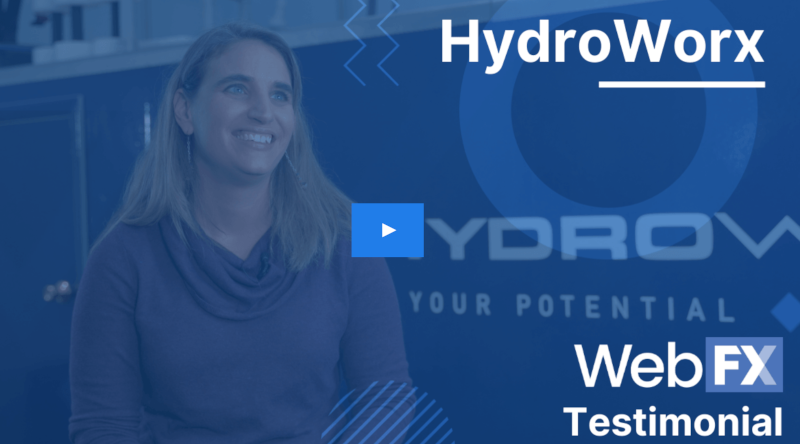 Ready to start generating leads on Twitter?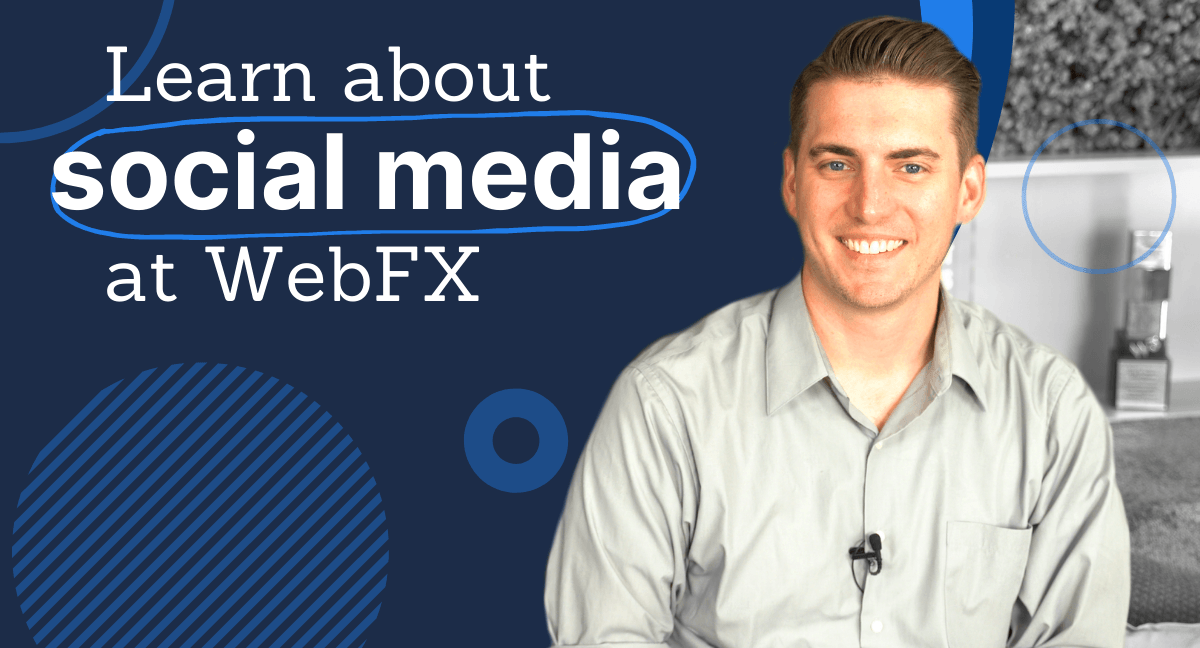 If you want to start using social media to reach a larger audience, Twitter is a good place to start. With the right strategy, it's an effective tool for reaching potential customers and building brand awareness.
At WebFX, we have years of experience using a variety of social platforms to help our clients grow their businesses—and we'll do the same for you. Contact us today to speak with a strategist!