Nonprofits need marketing just like any other company. It gets the word out about your newest initiatives, how people can help, and what they can expect from you.
To secure the donors — and funding — you need to succeed, you have to think creatively and beyond what's conventional.
Social media offers nonprofits a plethora of benefits, mainly because it provides a simple, cost-effective way to market and advertise. Facebook, the giant of all social platforms, offers the perfect place to connect with more donors, sponsors, and brand advocates.
To learn more about how your nonprofit can advertise on Facebook, give us a call at 888-601-5359 or contact us online.
What is Facebook advertising?
Facebook ads allow you to create targeted advertisements that reach different demographics and accomplish your nonprofit's goals.
Did you know that over 1.4 billion people use Facebook? And 900 million of them check Facebook every single day. With so many people using the same social network and checking it regularly, targeted ads are the perfect opportunity to reach new donors.

Hear What It's Like to Work With WebFX!

"We are so grateful for the way WebFX has helped take us to the next level with SEO and content. We are excited to see the greater impact we can make as a non-profit thanks to the changes we have begun to make."
Non-profit
Why are Facebook ads important for nonprofits?
Facebook ads are especially beneficial for nonprofits. This is why:
They're customizable. You can decide to advertise your Facebook page, your nonprofit website, a specific event, and so on. After you choose what you want to advertise, you then choose the audience, budget, images, and text for your ad.
You can target specific demographics. You choose the audience for your posts. You can choose demographic data like location, age, and interests, among others, so you can reach the right people. This ensures your ad budget isn't wasted on people you aren't targeting.
Facebook ads are cost-effective. You can advertise on Facebook for as little as $5. You can limit the amount of times your ads appear each day or set a budget for the entire campaign. You have control over how much you spend, so there are no surprises and you never over-spend.
You can track their progress. You can quantify and measure the result of every ad you run. If an ad is working well, you can increase its exposure. If an ad isn't getting a lot of attention, you can try something else.
Before we discuss tips for creating great Facebook ads for nonprofits, let's first look at the different types of Facebook ads that are available. Here are the two formats available:
Column ad on the right. This is the traditional format that appears on the right side of the newsfeed.
Newsfeed ad. This ad appears directly in a user's newsfeed, making them highly visible.
And here are the eight different types of ads you can choose from:
Facebook video ad. These ads appear largely in the newsfeed and get lots of attention.
Photo ad. The optimal size for photo ads is 1200×628 pixels, otherwise your image will be cropped.
Multi-product ad. This type of ad allows you to showcase multiple products with a single ad. Viewers can scroll through the images.
Local ad. These ads are for businesses trying to gain foot traffic to their establishment.
Offer ad. This type of ad is used if you want to offer specials or discounts, or perhaps an incentive to donate.
Event ad. For your nonprofit, an event ad could work for a special event or fundraiser event.
Retargeting ad. These are the ads that follow people. If they've expressed interest in your nonprofit in the past, you can use retargeting to make sure they keep seeing your ads.
Boosted post. If you publish a post on your page that's valuable and relevant, consider giving it a boost with advertising money, so it's exposed to more people.
Now, let's talk about the best ways to use Facebook ads for nonprofits.
2 tips for creating effective Facebook ads for nonprofits
Creating Facebook ads for nonprofits is a fairly straightforward process. But if you're not familiar with the process, you should know some pointers before you get started.
Consider the following two tips if you're ready to get started.

1. Use an eye-catching, well-written ad
The visual component of your ad is the most important part. It catches the attention of Facebook users and encourages them to go to your website.
The image you choose for your ad should be visually appealing and compelling. Stay away from anything that isn't compelling. Your nonprofit logo, for example, probably won't be an effective visual. Instead, choose an image that will evoke emotion or portray something associated with your nonprofit's mission.
In addition, ads can only be 20% text, so make every word count. Your language should be concise, and your message should be clear.
Give them a reason to click to your site with tight, action-oriented wording. Then, you're giving people a reason to go to your site.
2. Add a donation button
Your ad might look great, but if it doesn't use the right call-to-action (CTA), it won't work as well as it should.
Facebook has a lot of CTAs, such as "sign up," "download," and "learn more." But the CTA you should consider adding to your Facebook advertisement is the "donate now" button.
This will give users a fast and simple way to donate to your cause. Although some Facebook users aren't ready to donate and probably won't be after coming across one of your ads, there's a chance they will.
Plus, it might not be their first time encountering your nonprofit on Facebook. Maybe they've clicked one of your ads in the past, or recently liked your page. If they already know a bit about you and believe in your mission, there's a better chance they will click the donate button.
And if you'd prefer not to use a "donate now" CTA, you can still use "learn more." "Learn more" is the most effective CTA that Facebook offers.
Growing your social presence with WebFX is a walk in the park.
"WebFX allows growing your social media platforms to be stress-free! They are knowledgeable and adapt to your company needs!"
Learn More About Our Social Media Services

Generate more donations with Facebook ads for nonprofits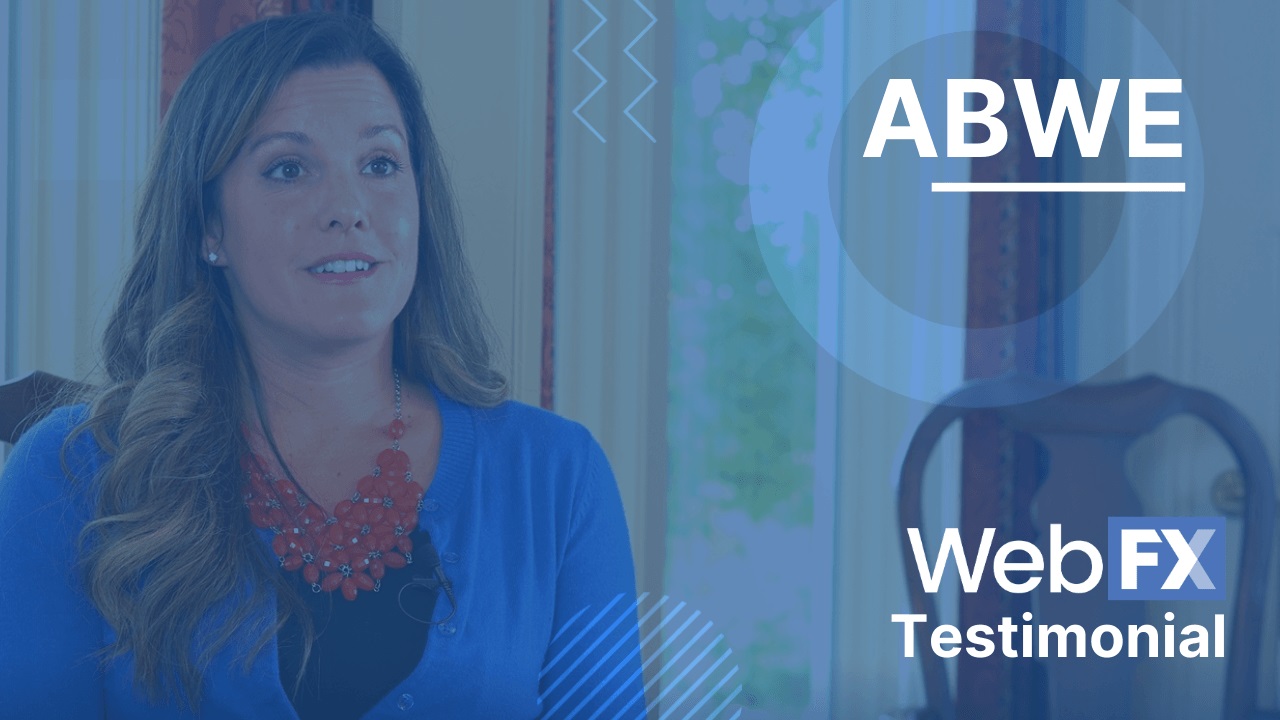 At WebFX, we know Facebook advertising inside and out. Our social media marketing team has worked with Facebook closely and personally to make sure our clients get the results they want from their marketing strategies. With a combination of tried-and-true ideas and the initiative to try new things, we'll help you get more customers from Facebook.
Contact us today to create your own Facebook ad strategy!
Earn a 20% greater ROI with WebFX