April 6, 2023
10 minute read

Sina is a marketing expert who specializes in SEO, AI, and digital marketing content. With over five years of experience, she's written hundreds of pieces, spanning a variety of topics and industry niches. She loves combining her strong eye for detail and passion for storytelling in her work. You'll find her fruit picking or horse riding at the local farm when she's not writing.
Have you noticed a rise in the prominence of conversational marketing in recent years? That's because marketing has evolved beyond simple product promotion. Today, the key is creating deep connections with your clientele by conversing with them.
This marketing strategy adds warmth, personality, humanity, and productivity to a business's brand.
But how does it work? Read on to learn the fundamentals of conversational marketing, how it can benefit your business, and the top seven strategies to get you started.
Here's what we'll cover in this post:
Looking for ways you can strengthen your customer loyalty? Sign up for our newsletter to receive insights and best practices to help your customer connections flourish. We've earned the trust of over 200,000 marketers, and we'd love for you to join our community.
What is conversational marketing?
Conversational marketing is the practice of interacting with prospective and existing clients through live chat, social networks, instant messengers, and chatbots. It's an excellent approach to building trust and streamlining the purchasing process. It also works best for forming connections that may lead to conversions and purchases.
How does it work?
Conversational marketing centers around real-time, personalized one-on-one conversations carried out across several channels.
Interactions with chatbots and live chat agents tend to be relaxed and conversational. The trick is to figure out where your clients spend most of their time online and speak to them on those channels.
Chatbots have facilitated the spread of conversational marketing. However, for the most part, users prefer to communicate with businesses using messaging applications like WhatsApp because of the convenience and how fast they can get answers to their questions.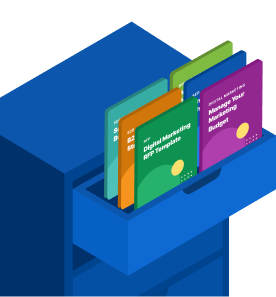 Role of chatbots in conversational marketing strategies
A chatbot is computer software designed to mimic human communication and process it. It gives customers the impression that they are conversing with a real person when they contact a business.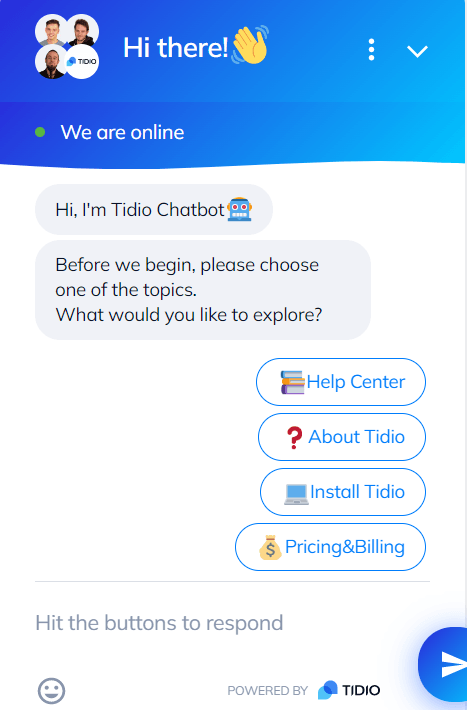 Chatbots are commonly used in bot marketing to automate lead generation, data collection, and product information. Due to their conversational nature and ability to mimic in-person encounters, they play a vital role in developing a conversational marketing strategy.
This technology uses artificial intelligence (AI) and human-implemented rules to improve the user experience in real-time interactions with products and services.
It opens up novel opportunities for businesses to simplify user engagement in a sophisticated manner.
In addition, setting up a chatbot to aid in the customer's journey reduces the need for human engagement. However, you must carefully consider the conversation flows your AI will use to address the demands of different persona groups.
Bonus Read: How to Use ChatGPT for Digital Marketing
Advantages of conversational marketing
Conversational marketing facilitates two-way communication between brands and their target audiences to foster consumer trust and loyalty. Have a look at some of the advantages of conversational marketing in a more conversational style:
Incorporate a human element into interactions with customers
Enhance the efficiency of the sales process
Recommend products or services to relevant prospects
Maintain healthy customer relationships
Simple data collection from users during the interactions
1. Incorporate a human element into interactions with customers
With the help of conversational marketing, sales and customer service teams may interact with potential customers on a more personal level. Initiating a dialogue tailored to the individual user sets a good tone for the rest of the relationship.
2. Enhance the efficiency of the sales process
With conversational marketing in place, companies can easily spot high-quality leads as they come in and communicate vital information with potential customers, speeding up the sales process. It can also positively affect conversion rates and reduce the sales cycle.
3. Recommend products or services to relevant prospects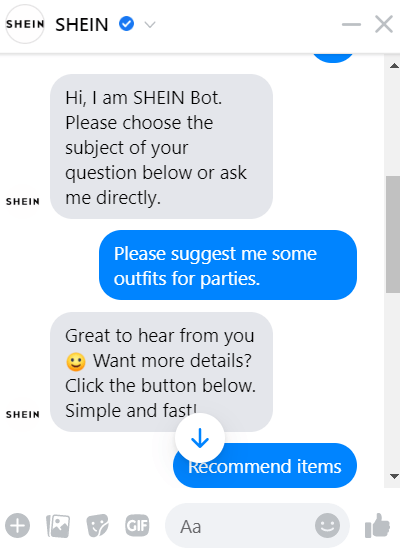 Live operators and chatbots can swiftly guide customers to potentially suitable items and services based on their inputs and remarks. With data regarding prior purchase history, chatbots can give recommendations for additional items based on similar customer personas.
4. Maintain healthy customer relationships
Customers appreciate it when they receive a speedy response to their inquiries and questions or get details on more products and services. The impact of conversational marketing on customers ensures long-term client loyalty and increased sales.
5. Simple data collection from users during the interactions
You can acquire data from prospects through static lead collection elements like contact forms. However, while forms are ubiquitous, many users are still wary about providing personal details.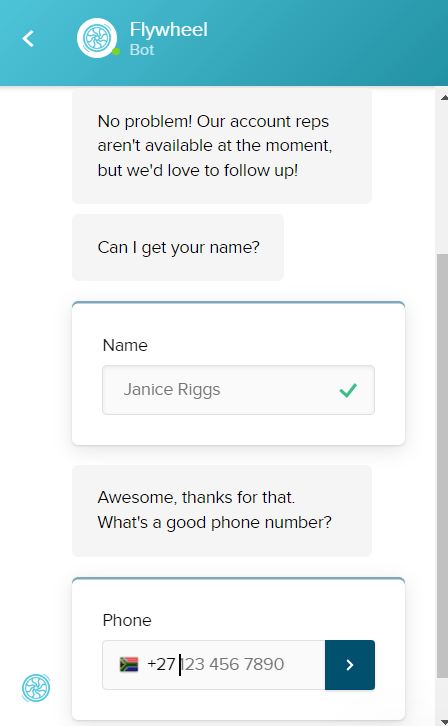 Data collection can be integral to the interaction process when using conversational marketing. You can store all the conversationally exchanged data points in customer relationship management (CRM) software or a marketing automation platform.
Meet MarketingCloudFX:
One platform tracking countless metrics and driving stellar results.
Learn More About Our Proprietary Software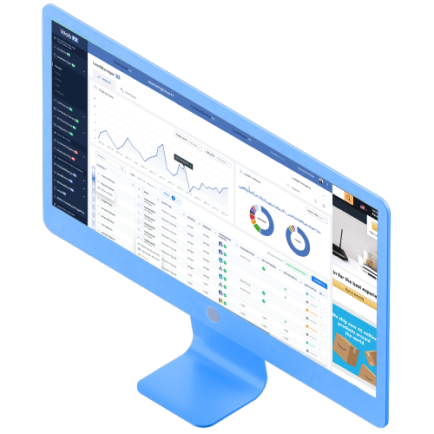 5 best conversational marketing strategies in 2023
We've already established that conversational marketing is the best approach for strengthening customer relationships, building client loyalty, and increasing conversion rates. But how do you make it happen?
Here are the top five conversational marketing strategies to help you get started:
1. Incorporate live chat on your site
Incorporating a live chat feature on your site is one of the best conversational marketing practices. Consumers prefer using live chat on a website or app because of its easy access to fast service.

Compared to email (61%) and phone (44%), live chat increase customer satisfaction by a significant margin of 73% since it allows engaging with clients in real-time.
Implementing a live chat on your website can significantly increase your conversion rates and improve the customer experience. This feature provides a fresh, fast, and cross-platform means of communication that is quick and accessible from any device.
2. Make use of chatbots
It's no secret that chatbots play a vital role in the success of many businesses throughout the marketing, sales, and support spectrums. That's why many companies are upgrading their websites with more robust functionality and advanced features.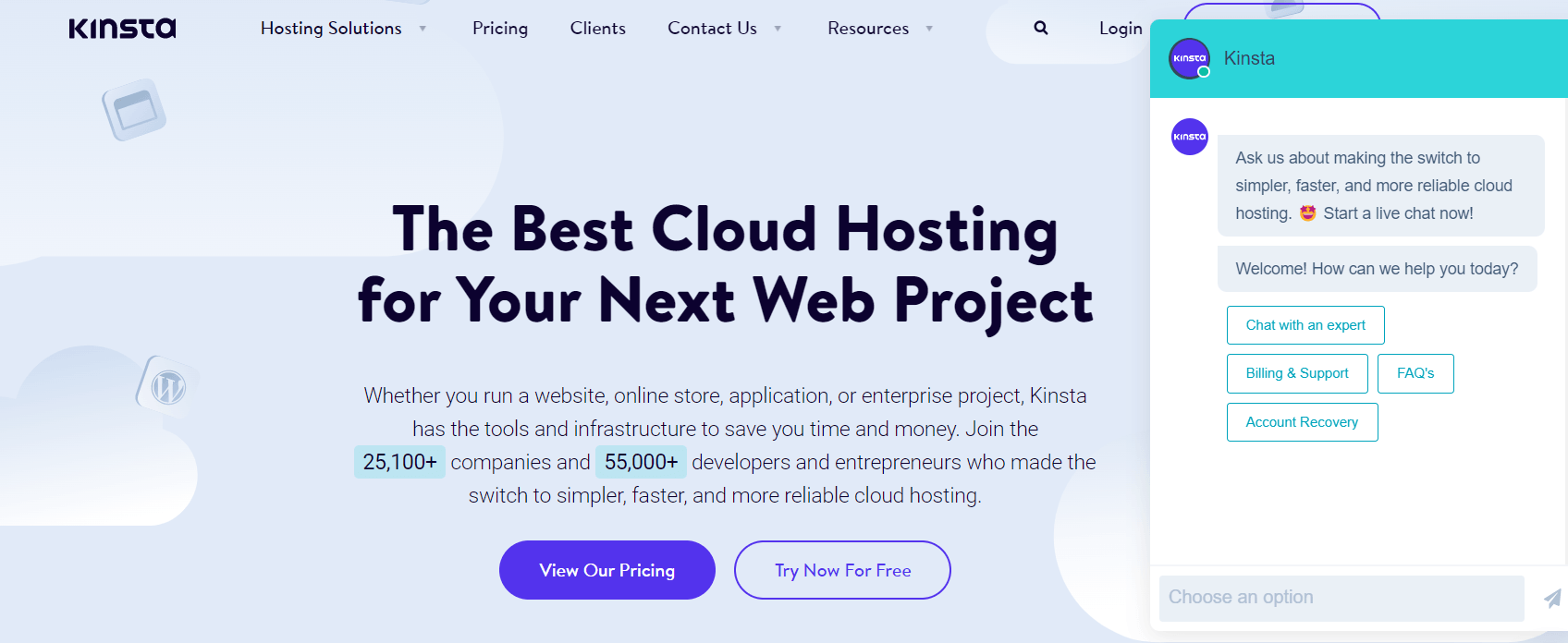 Utilizing chatbots is also one of the most lucrative conversational marketing strategies. A chatbot can significantly generate qualified leads, increase conversion rates, and respond to consumer reviews.
Your business can engage with a more extensive customer base, provide regular updates, and add levity to your brand's communications.
3. Take advantage of WhatsApp for Business
In contrast to bombarding clients with emails, WhatsApp's conversational marketing approach is the most sensible way to keep them from feeling overwhelmed.
In terms of customer interaction, WhatsApp for Business offers endless options. You can use it to announce new features, remind users of upcoming events, verify authenticity, or provide updates on the current state of an ongoing process.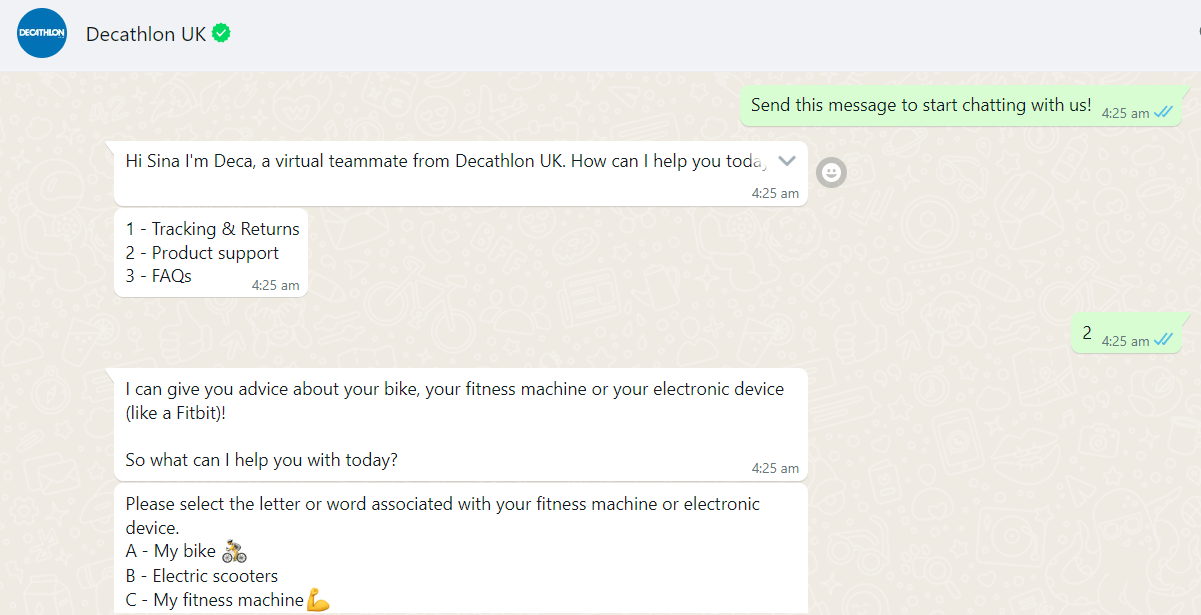 Furthermore, WhatsApp for Business has catalog functionality that lets clients browse your offerings without leaving the app. When you have an item in your catalogue, you can promote it further by directing them to the product's page.
4. Leverage social media direct messaging
Social messaging is a simple and natural way to engage with your clientele. Prospects and clients can interact with your business and access support on their own time and through their preferred method of communication.
One of the most effective ways for your company to foster lasting connections with its clientele is through direct correspondence. Direct messages (DMs) are exclusive, private conversations between you and your client.
Plus, you can use direct messaging to get in touch with partners in the business world and quickly expand your brand's professional network.
5. Join messaging apps your target audience uses
Messaging apps are a great way to improve verbal interactions with customers. They significantly increase productivity since you can use them to swiftly provide further clarity or information to avoid a breach in communications.
Messaging apps are the best for sending brief messages to your audience. You find your company's pre-inserted contact number, and most apps easily store your prior chats for easy access. You don't need to key in addresses or search your overloaded email inbox.
Best conversational marketing practices
Take a look at the best conversational marketing practices for rolling out an effective strategy:
1. Find the best means of interaction
Conversational marketing with website visitors may kick off with a chatbot or live agent tool. However, to make it simple for your users to locate and engage with your brand, you should leverage channels that facilitate two-way interactions.
2. Identify the optimal blend of inquiry and response
To effectively implement a conversational marketing strategy using chatbots, your marketing team should collaborate with the sales department to identify key audience pain points, barriers, and customer personas.
You can use analytics from website traffic or past transactions to gain insight. Still, you must incorporate the rationale into the chat flow rules. When you create paths for users based on their inputs, it's essential to remember the target demographic and the questions they're most likely to ask.
3. Setup an analytics tracking system
Ensure there is a location to keep track of all the chat logs and other information provided by potential and actual clients. Most chatbots interact with other platforms like marketing automation and CRM platforms and have analytics monitoring capabilities.
Your marketing team must use the data they collect to evaluate the efficacy of their conversation starters and see where they can make improvements based on the information they have collected.
Measuring the metrics that affect your bottom line.
Are you interested in custom reporting that is specific to your unique business needs? Powered by MarketingCloudFX, WebFX creates custom reports based on the metrics that matter most to your company.
Leads

Transactions

Calls

Revenue
Learn More

4. Create a personalized customer experience
You can learn more about your customers and use that data to tailor your offerings to each individual by having more conversations.
The key is to ensure that an established customer or repeat visitor to a website has a more tailored conversational experience that is somewhat different from that of a new visitor.
You can use their names or make product suggestions based on their previous purchases to provide a more personalized experience and strengthen the human connection.
5. Create distinct dialogues for each customer subset
If your brand has multiple personas, each persona type should receive tailored content. You need to ensure that each specific product or service section on your site offers custom and unique conversations to particular groups.
The best approach for this practice is to collect off-site data to help visitors choose which persona category they closely fit into. Then direct them to the most relevant content and features.
Time to Level Up Your Sales
Our long list of services helps you grow every aspect of your business with marketing strategies that are proven to increase bottom-line metrics like revenue and conversions.
In the past 5 years, we've managed more than 12.9 MILLION transactions across our client base.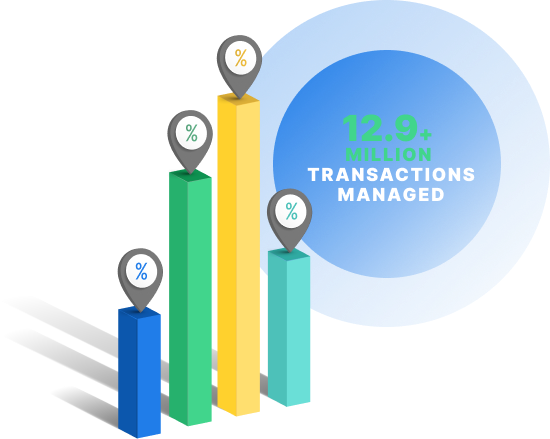 Get your company's conversational marketing rolling with WebFX
Ready to rev up your conversational marketing initiatives? WebFX is happy to help! We're the digital marketing agency that small businesses trust to get big results, and we have over 1000 satisfied customers to prove it.
With over 25 years in the industry, we know what it takes to implement marketing strategies that provide spectacular results and are confident in our ability to do the same for your business.
Have a chat with a digital marketing strategist to establish the best conversational marketing strategies for your business and how you can get started.
Sina is a marketing expert who specializes in SEO, AI, and digital marketing content. With over five years of experience, she's written hundreds of pieces, spanning a variety of topics and industry niches. She loves combining her strong eye for detail and passion for storytelling in her work. You'll find her fruit picking or horse riding at the local farm when she's not writing.

WebFX is a full-service marketing agency with 1000+ client reviews and a 4.9-star rating on Clutch! Find out how our expert team and revenue-accelerating tech can drive results for you! Learn more
Try our free Marketing Calculator
Craft a tailored online marketing strategy! Utilize our free Internet marketing calculator for a custom plan based on your location, reach, timeframe, and budget.
Plan Your Marketing Budget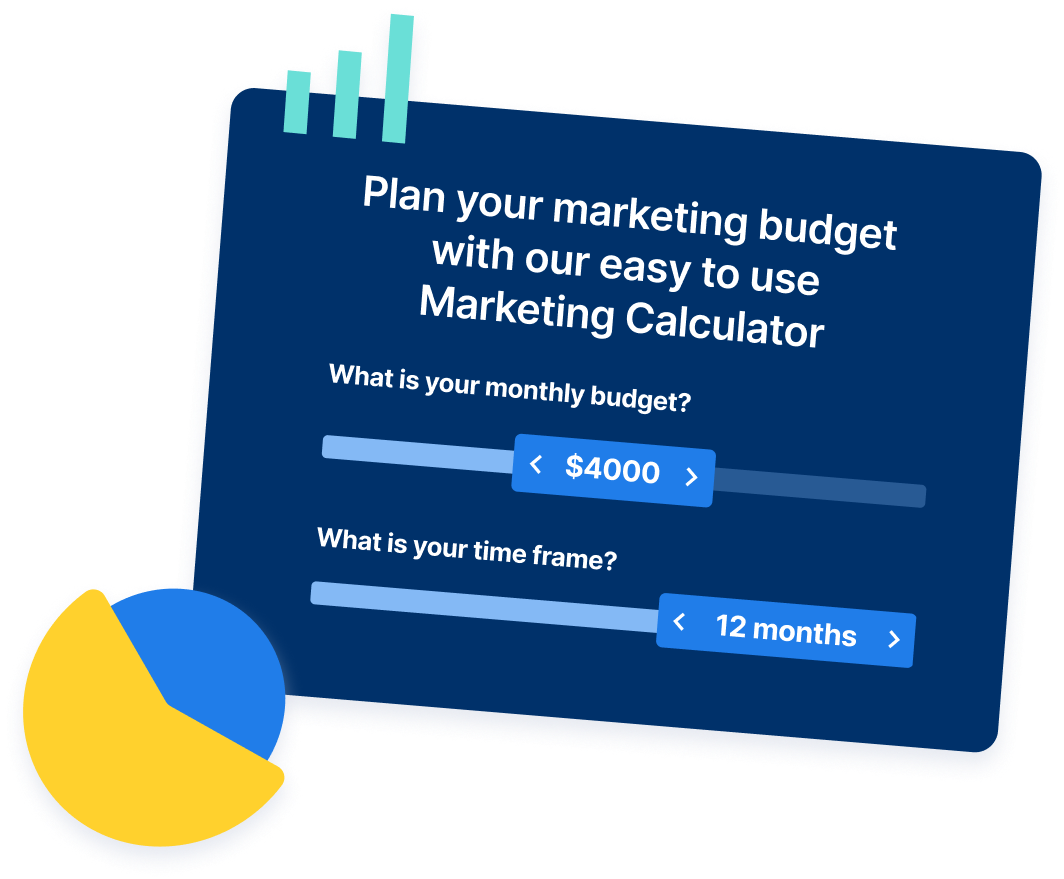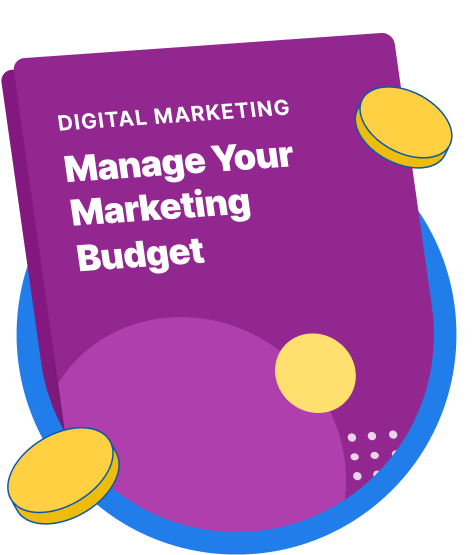 Maximize Your Marketing ROI
Claim your free eBook packed with proven strategies to boost your marketing efforts.
Get the Guide
Try our free Marketing Calculator
Craft a tailored online marketing strategy! Utilize our free Internet marketing calculator for a custom plan based on your location, reach, timeframe, and budget.
Plan Your Marketing Budget