Social Media

Why You Need to Use Lookalike Audiences on Facebook
Why You Need to Use Lookalike Audiences on Facebook
7 minute read
The WebFX team is made up of more than 450 subject matter experts in digital marketing, SEO, web design and web development, social media, and more. Together, they've helped WebFX's clients earn more than $3 billion in revenue from the web — and that's just in the past five years. @webfx
Are you trying to reach new people with your business on Facebook, the world's largest social network? With Lookalike Audiences on Facebook, you can do that, connecting with new and potential customers to build brand awareness, brand loyalty, and revenue. Keep reading to learn how Lookalike Audiences can help you achieve your advertising goal!
What is a Lookalike Audience?
Facebook Lookalike Audiences is one of Ad Manager's most useful features.
It lets you find and target users who are similar to people that already follow or interact with your company on your website, app, Facebook page, and more. To build Lookalike Audiences, Facebook uses the following resources:
Customer file
Website traffic
App activity
Offline activity
Engagement
Within this user data, Facebook discovers traits or similarities among your audience. The idea is that if your company's current followers share a singular set of traits, your business will likely resonate with audiences that share those traits, which gains you more followers, and hopefully more conversions.
7 reasons to use Facebook lookalike audiences
Now that you know what Lookalike Audiences are, why should you use them for your social media marketing strategy? There are plenty of reasons to use Lookalike Audiences on Facebook — and we're highlighting seven reasons why they're a helpful part of your ad strategy:
1. Improve your ad targeting
Targeting your ads on Facebook to the right audience is essential. With Lookalike Audiences, you can enhance your ad targeting, which can help your company connect with the right consumers and achieve your advertising goals. A few pieces of data that Facebook may look at when building your audience is the recent buying behavior among Facebook users on your website.
For example, if your Facebook Pixel data shows that users are purchasing a specific product, you can build an ad and audience for that item. In addition, Facebook Lookalike Audiences can help you target audiences that are elusive on other platforms. If you're targeting seniors, for instance, Facebook is an excellent platform due to its popularity among those 50 years or older.
2. Improve your ROI
No matter where you're advertising, from Instagram to Facebook, you want a return on investment (ROI). With the enhanced targeting of Lookalike Audiences, you can improve the success of your ads by reaching your target audience. Even better, you're connecting with users that share traits with existing customers.
As a result, they have a higher chance of converting, such as by following your page, joining your email newsletter, or purchasing your product. One company that used Lookalike Audiences on Facebook with success is Modanisa, an ecommerce company in Turkey that wanted to expand into the German market. Thanks to Lookalike Audiences, Modanisa increased its ROI four times over, plus boosted its acquisition rate by 30 percent.
3. Reach new people outside your customer list
Since you can choose your custom audience, you can try an audience outside your normal scope. Maybe there is an audience out there that you haven't tried appealing to yet, who may be interested in your company or product. This tool allows you to try!
Who knows, you may end up reaching people you wouldn't have thought.
4. Save money on ad spending
Since Lookalike Audiences on Facebook allow you to spend money on the best audiences, you can avoid spending unnecessary money on the wrong audiences. Essentially, you're optimizing your ad spend and generating a bigger return for it. An example of the money that Lookalike Audiences can save your business comes from Little Passports, a children's educational multimedia company.
Within six months of trying Lookalike Audiences, the company had decreased its cost-per-acquisition (CPA) by 60 percent. Even better, they had tripled their customer base.
5. Constantly monitor performance
With Lookalike Audiences, as with many of Facebook's targeting features, you can closely monitor who sees your ads and how they respond to your ads. This feature allows you to fix any potential issues early and make any necessary adjustments before it starts costing you money. For example, maybe you upload your Custom Audiences file to Facebook.
The list, however, extends back years before a thorough rebranding by your company, so it features audiences that may not match your ideal customer today.
How to Consolidate Two Websites During a Rebrand
As a result, you start to notice lackluster performance from your campaign. This change tips you off to how outdated your Custom Audiences file is, so you pause your campaign and make the necessary updates to start connecting with your ideal client.
6. Audience size flexibility
During the creation of your audience, you can choose the size of your Lookalike Audiences. While smaller audiences will more closely match your source audience, a larger audience increases your potential reach — it also reduces the level of similarity between your Lookalike Audiences and source audiences. This flexibility is a perk, as you can experiment with your Lookalike Audiences, as well as ads.
Generally, however, you want a source audience between 1,000 to 50,000 people. Source quality matters too. For example, if a source audience is made up of your best customers rather than all your customers, that could lead to better results.
7. Increase conversion rates
While social media is an excellent platform for generating brand awareness and loyalty, as well as interacting with existing and future customers, it can also encourage conversions. What you consider a conversion can range from a sign-up for an email newsletter to a purchase of a new product. The benefit of Lookalike Audiences is that you're connecting with audiences primed for conversion.
They share traits of your existing clients, which increases their likelihood of converting, whether by becoming a lead or customer.
How do you create a Lookalike Audience?
Now that you know the benefits of Lookalike Audiences, are you ready to create them? First, you must be the admin of the page you're creating it for. If you're making Lookalike Audiences from a Custom Audience, you must also be the creator of that Custom Audience.
If you're creating Lookalike Audiences from mobile app data, you must have an administrator or developer role on the app. Once you have the necessary permissions, follow these steps:
Go to your Audiences
Click the Create Audience drop-down and choose Lookalike Audience
Choose your source
Select the country or countries where you'd like to find a similar set of people
Pick your desired audience size with the slider
Click Create Audience
Note, it may take a few hours for your Lookalike Audience to finish. Though, you don't need to wait for your Lookalike Audience to update to use it for ad targeting!
Good agencies have more than 50 testimonials.
Great agencies have more than 100 testimonials.
WebFX has over 1000+ glowing client testimonials.
See What Makes Us Stand out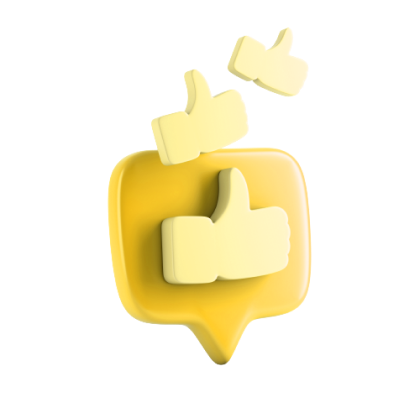 3 quick tips for using Facebook Lookalike Audiences
Now that you know what Facebook Lookalike Audiences are, as well as how they can benefit your business' advertising strategy on Facebook, how about some quick tips for making this feature's perks even bigger? Here are three things to keep in mind when using Lookalike Audiences on Facebook:
Decide what you want to accomplish: Before you start experimenting with Lookalike Audiences on Facebook, ask what it is you want out of this feature. Do you want more followers, more purchases, more subscribers?
Allow time for trial and error: It's important to remember that you may not see immediate results from your Lookalike Audiences. It can take time to discover the best possible match to your existing audience, but when Facebook does, it can lead to massive benefits.
Invest time in A/B testing: If you're referencing several audience sources, such as in-store activity and app activity, it's worth investing some time into A/B testing. This can provide insight into the different types of Lookalike Audiences you may have, as well as inform future campaigns.
Apply these tips to your Lookalike Audiences and watch for differences in performance!
Learn more about Lookalike Audiences
Want to learn more about Lookalike Audience on Facebook? Join our newsletter at the top to receive the latest tips, strategies, and advice for your social media marketing campaign!
The WebFX team is made up of more than 450 subject matter experts in digital marketing, SEO, web design and web development, social media, and more. Together, they've helped WebFX's clients earn more than $3 billion in revenue from the web — and that's just in the past five years.

@webfx

WebFX is a full-service marketing agency with 1000+ client reviews and a 4.9-star rating on Clutch! Find out how our expert team and revenue-accelerating tech can drive results for you! Learn more
Twitter and Facebook Status Generator
Finding engaging social media content for your business can be difficult. Use our tool to quickly find ideas and post directly to your page.
Give Me an Idea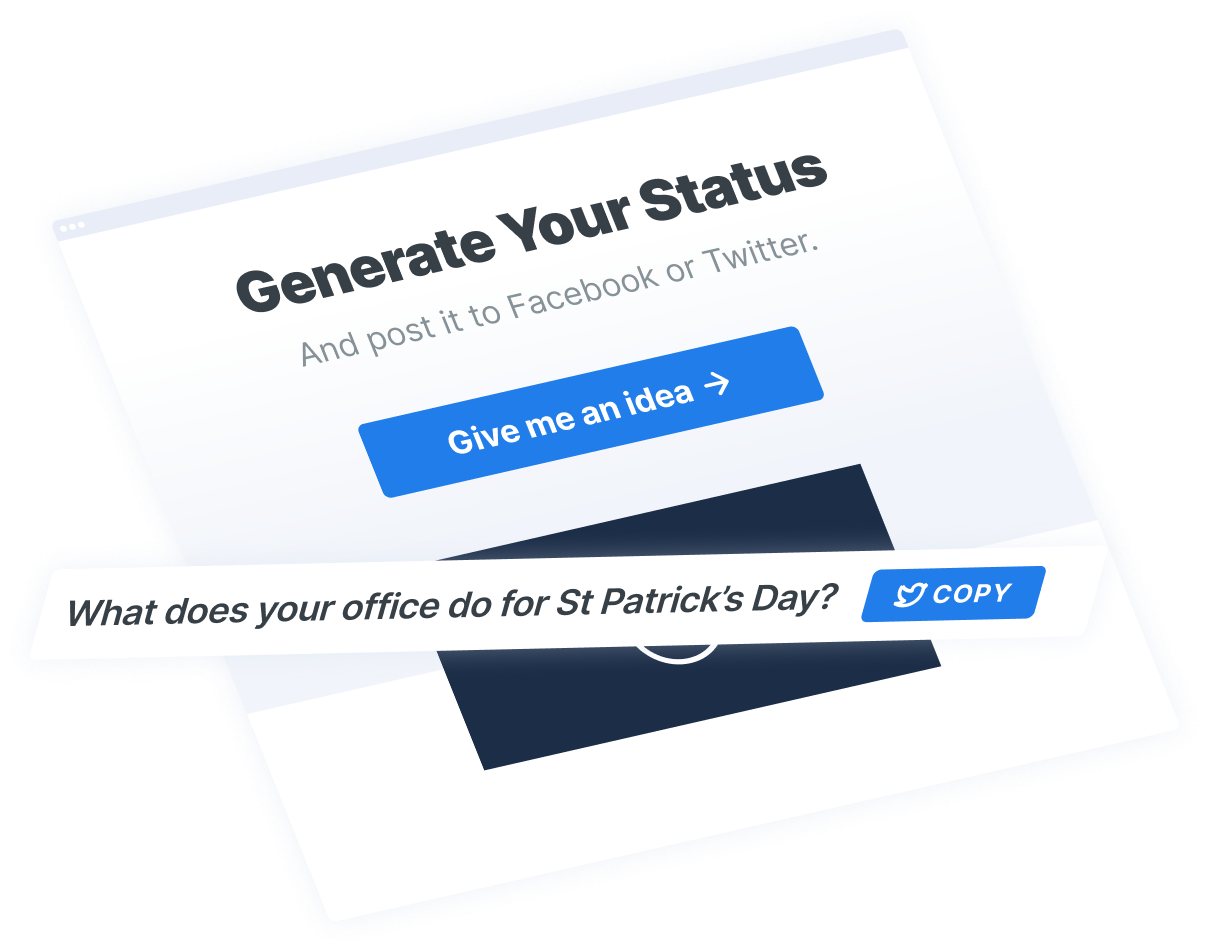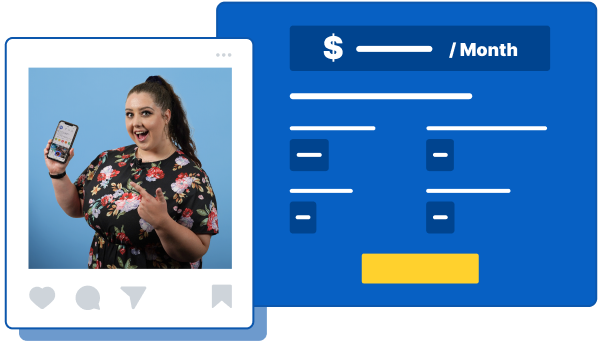 Twitter and Facebook Status Generator
Finding engaging social media content for your business can be difficult. Use our tool to quickly find ideas and post directly to your page.
Give Me an Idea