Is robots.txt the straw that's breaking your SEO camel's back? Search engine optimization (SEO) includes big and small website changes. The robots.txt file may seem like a minor, technical SEO element, but it can greatly impact your site's visibility and rankings.
With robots.txt explained, you can see the importance of this file to your site's functionality and structure. Keep reading to find out robots.txt best practices for improving your rankings in the search engine results page (SERP). Want effective full-service SEO strategies from a leading agency?
WebFX has robust services and a team of 500+ adding expertise to your campaign. Contact us online or call us at 888-601-5359 now.
What is a robots.txt file?
A robots.txt file is a directive that tells search engine robots or crawlers how to proceed through a site. In the crawling and indexing processes, directives act as orders to guide search engine bots, like Googlebot, to the right pages.
Robots.txt files are also categorized as plain text files, and they live in the root directory of sites. If your domain is "www.robotsrock.com," the robots.txt is at "www.robotsrock.com/robots.txt." Robots.txt files have two primary functions for bots:
Disallow (block) from crawling a URL path. However, the robots.txt file isn't the same as noindex meta directives, which keep pages from getting indexed.
Allow crawling through a certain page or subfolder if its parent has been disallowed.
Robots.txt are more like suggestions rather than unbreakable rules for bots — and your pages can still end up indexed and in the search results for select keywords. Mainly, the files control the strain on your server and manage the frequency and depth of crawling. The file designates user-agents, which either apply to a specific search engine bot or extend the order to all bots.
For example, if you want just Google to consistently crawl pages instead of Bing, you can send them a directive as the user-agent. Website developers or owners can prevent bots from crawling certain pages or sections of a site with robots.txt.
Why use robots.txt files?
You want Google and its users to easily find pages on your website — that's the whole point of SEO, right? Well, that's not necessarily true.
You want Google and its users to effortlessly locate the right pages on your site. Like most sites, you probably have thank-you pages that follow conversions or transactions. Do thank-you pages qualify as the ideal choices to rank and receive regular crawling?
It's not likely. It's also common for staging sites and login pages to be disallowed in the robots.txt file. Constant crawling of nonessential pages can slow down your server and present other problems that hinder your SEO efforts.
Robots.txt is the solution to moderating what bots crawl and when. One of the reasons robots.txt files help SEO is to process new optimization actions. Their crawling check-ins register when you change your header tags, meta descriptions, and keyword usage — and effective search engine crawlers rank your website according to positive developments as soon as possible.
As you implement your SEO strategy or publish new content, you want search engines to recognize the modifications you're making and the results to reflect these changes. If you have a slow site crawling rate, the evidence of your improved site can lag. Robots.txt can make your site tidy and efficient, although they don't directly push your page higher in the SERPs.
They indirectly optimize your site, so it doesn't incur penalties, sap your crawl budget, slow your server, and plug the wrong pages full of link juice.
4 ways robots.txt files improve SEO
While using robots.txt files doesn't guarantee top rankings, it does matter for SEO. They're an integral technical SEO component that lets your site run smoothly and satisfies visitors. SEO aims to rapidly load your page for users, deliver original content, and boost your highly relevant pages.
Robots.txt plays a role in making your site accessible and useful. Here are four ways you can improve SEO with robots.txt files.
1. Preserve your crawl budget
Search engine bot crawling is valuable, but crawling can overwhelm sites that don't have the muscle to handle visits from bots and users. Googlebot sets aside a budgeted portion for each site that fits their desirability and nature. Some sites are larger, others hold immense authority, so they get a bigger allowance from Googlebot.
Google doesn't clearly define the crawl budget, but they do say the objective is to prioritize what to crawl, when to crawl, and how rigorously to crawl it. Essentially, the "crawl budget" is the allotted number of pages that Googlebot crawls and indexes on a site within a certain amount of time. The crawl budget has two driving factors:
Crawl rate limit puts a restriction on the crawling behavior of the search engine, so it doesn't overload your server.
Crawl demand, popularity, and freshness determine whether the site needs more or less crawling.
Since you don't have an unlimited supply of crawling, you can install robots.txt to avert Googlebot from extra pages and point them to the significant ones. This eliminates waste from your crawl budget, and it saves both you and Google from worrying about irrelevant pages.
2. Prevent duplicate content footprints
Search engines tend to frown on duplicate content, although they specifically don't want manipulative duplicate content. Duplicate content like PDF or printer-friendly versions of your pages doesn't penalize your site.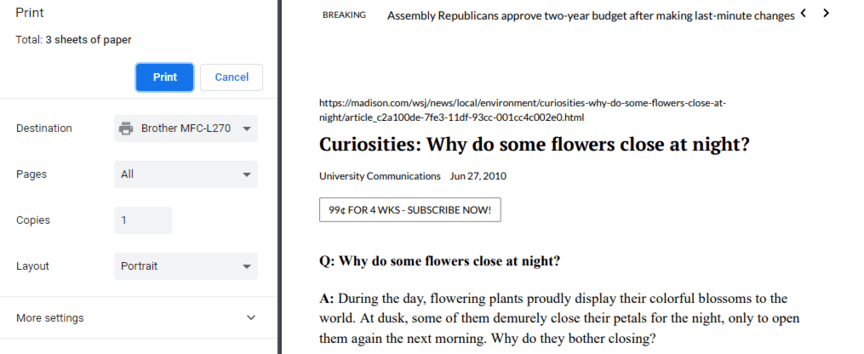 However, you don't need bots to crawl duplicate content pages and display them in the SERPs.
Robots.txt is one option for minimizing your available duplicate content for crawling. There are other methods for informing Google about duplicate content like canonicalization — which is Google's recommendation — but you can rope off duplicate content with robots.txt files to conserve your crawl budget, too.
3. Pass link equity to the right pages
Equity from internal linking is a special tool to increase your SEO. Your best-performing pages can bump up the credibility of your poor and average pages in Google's eyes.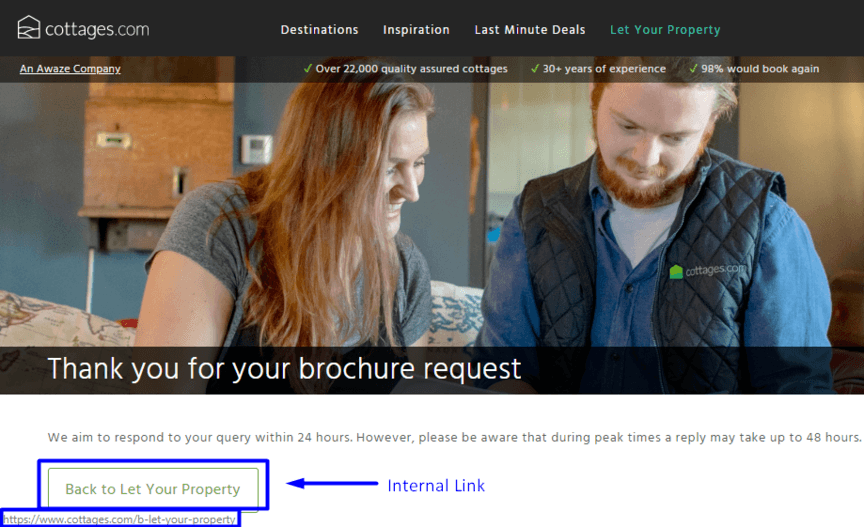 However, robots.txt files tell bots to take a hike once they've reached a page with the directive.
That means they don't follow the linked pathways or attribute the ranking power from these pages if they obey your order. Your link juice is powerful, and when you use robots.txt correctly, the link equity passes to the pages you actually want to elevate rather than those that should remain in the background. Only use robots.txt files for pages that don't need equity from their on-page links.
4. Designate crawling instructions for chosen bots
Even within the same search engine, there are a variety of bots. Google has crawlers apart from the main "Googlebot", including Googlebot Images, Googlebot Videos, AdsBot, and more. You can direct crawlers away from files that you don't want to appear in searches with robots.txt. For instance, if you want to block files from showing up in Google Images searches, you can put disallow directives on your image files.
In personal directories, robots.txt can deter search engine bots, but remember that this doesn't protect sensitive and private information though.
Where do you find the robots.txt file?
Now that you know the basics of robots.txt and how to utilize it in SEO, it is important to know how to find a robots.txt file. A simple viewing method that works for any site is to type the domain URL into your browser's search bar and add /robots.txt at the end. This works because the robots.txt file should always be placed in the website's root directory.
What if you don't see the robots.txt file?
If a website's robots.txt file doesn't appear, it could be empty or missing from the root directory (which returns a 404 error instead).
Check occasionally to make sure the robots.txt on your website can be found. With some website hosting services like WordPress or Wix, the crawling configurations are often done for you. You'll have to specify whether you want a page hidden from search engines.
Partner with WebFX to make the most of your robots.txt
Robots.txt best practices can add to your SEO strategy and help search engine bots navigate your site.
With technical SEO techniques like these, you can hone your website to work at its best and secure top rankings in search results. WebFX is a top SEO company with a team of 500+ professionals bringing expertise to your campaign. Our SEO services are centered on driving results, and with over 7.8 million leads generated in the last five years, it's clear we follow through.
Interested in getting the highest quality SEO services for your business? Contact us online or call us at 888-601-5359 now to speak with a qualified team member.
How is your website's SEO?
Use our free tool to get your score calculated in under 60 seconds.
Get posts by email
Join 200,000 marketing managers and subscribe to Revenue Weekly!
"*" indicates required fields
WebFX Careers
Join our mission to provide industry-leading digital marketing services to businesses around the globe - all while building your personal knowledge and growing as an individual.