How to Calculate Email Marketing ROI
If you want to connect with more leads online and develop relationships that encourage them to purchase, email is one of the best channels you can use to reach these goals.
Email marketing allows you to connect with prospects right in their inboxes, and is extremely effective for bringing users back to your site to convert. As a result, it has an incredibly high potential ROI of $44 for every $1 you spend.
But this kind of ROI doesn't just happen by chance. It's the result of carefully monitoring and improving your campaigns over time, and keeping the focus on achieving your business goals.
That's why on this page, we'll take a look at how you can measure the ROI of your email campaigns, as well as five tips for improving your email marketing ROI.
Keep reading if you want to learn more, and give us a call at 888-601-5359 to speak with a strategist about how WebFX help you make the most of your email marketing campaigns.
Why is email marketing so important?

Before we dive into tips for measuring your email ROI, let's take a look at why email marketing is important for reaching your business goals.
1. It's cost-effective
Compared to traditional marketing methods, email marketing is extremely cost-effective.
It doesn't require a whole team with extensive knowledge to send great emails, and it doesn't involve paying for ad space like traditional methods. In fact, it lets you connect with qualified leads for just a few dollars per campaign.
2. It allows you to connect with prospects right in their inboxes
Unlike traditional methods, which rely on your target audience reading certain publications or listening to certain radio stations, email marketing allows you to connect with qualified leads where they're already spending time every day: Their inboxes.
This is a great way to increase awareness of your brand, keep people informed about your business, and provide the information they need to become customers.
Even if someone isn't ready to purchase right away, they'll still be likely to read the information in your newsletters, then remember your business in the future. In some cases, they'll even recommend your company to friends, family members, or business colleagues.
3. It's easy to test and measure
Finally, it's easy to test, evaluate, and optimize your email campaigns to improve your results over time.
Email platforms like EmailMarketingFX allow you to monitor key email metrics like open, click, and bounce rates, which helps you determine what your subscribers like, and how you can adjust future campaigns to better meet their needs.
You can also A/B test elements like your subject line, sender, and even content, and use the results to make data-backed changes.
How to measure email marketing ROI
Email marketing can be extremely beneficial – but if you're like most marketers, you want to know just how beneficial your campaigns are by measuring your ROI.
First, you'll need to use Google Analytics to track the sales you've earned from your email marketing campaigns. If you've already incorporated ecommerce sales into your Google Analytics, or created custom goals with assigned dollar values, this will be easy. And if you haven't yet set up Google Analytics goals, we recommend that you do so as soon as possible.
Once you have your goals in place, the easiest way to measure your email results is to navigate to the "Acquisition" tab. There, you'll see an overview of your top channels, in terms of the traffic each attracts to your site.
Then, select "Email" to see an overview of the traffic you've earned from your email campaigns. You can easily see how many goal completions and how much revenue your overall email marketing efforts have generated over any given period of time.
You can also use UTM tracking to determine the result from a specific email, or from the emails in a specific campaign.
Once you've determined how much revenue your email campaigns generated during your date range, you can subtract your email investment over the same time period and divide the result by your investment. Then, multiply that number by 100 to get your ROI.
For example, if you invested $50 in your email marketing efforts and earned $500 in sales from your emails, you would have a 900% ROI.
Here's the process we used:
$500 in sales from emails – $50 email investment= 450
450/$50 investment = 9
9*100= 900% ROI
Of course, this is a simplified equation, and doesn't take into account the other goals your email campaigns contribute to, like building customer relationships and increasing brand awareness. But if you're looking for an easy way to calculate your bottom line, it can help you get a general idea of how well your campaigns are performing.
Tips for improving your email ROI
Now you know how to calculate the ROI of your email campaigns, let's take a look at five tips for improving the ROI of your email campaigns.

As we said at the beginning of the article, email has the potential to earn you an extremely high return – but it takes time and careful management.
So if you're looking to improve your email ROI, the following five tips will help you adjust your campaigns for the results you want.
1. Segment your lists
Segmenting your email lists allows you to send more personal, targeted emails, which can have a positive impact on your campaign results. In fact, statistics show that segmenting your email campaigns can increase revenue by up to 760%.
If you're new to list segmentation, you can start with characteristics like demographics, then move on to purchase history, behavioral data, and even stages of the buyer journey.
Ultimately, the ways you segment your list is up to you and your business goals. Not all of your email recipients want the same thing, and segmentation can make your emails more relevant for individual recipients.
2. Personalize your emails
Personalizing your email campaigns is another great way to boost clicks, conversions, and ROI.
You can start off by addressing your subscribers by their names in your emails. However, make sure to test your emails before sending to avoid mixing up fields and calling subscribers by the wrong names, which can have the exact opposite effect of what you want.
If you want to step up your email personalization, you can set up automated emails that are triggered by certain behaviors. For example, if someone makes a purchase on your site, you can immediately follow up with a thank you email and highlight other items that may complement the purchase.
3. Improve deliverability
This may sound obvious, but if you want your emails to generate results, you need to make sure they're actually being delivered.
This means you should verify that your emails make it past junk and spam filters. To do this, you'll need to maintain clean lists and create valuable content that is free of spam trigger words.
You can also add unsubscribe buttons to the end of your emails. This is important because if people can't easily unsubscribe, they will be more likely to report your emails as spam.
4. Optimize your emails for mobile
Considering that more than half of emails are opened on mobile devices, it's essential that your emails display and function well on all devices, browsers, and screen sizes.
If your emails aren't mobile-friendly, you run the risk of people unsubscribing from your emails – or at the very least, not being able to take the actions you want them to take.
Utilizing responsive email templates is essential – so if you're not yet doing this, making the switch will help you reach more potential customers, earn more revenue, and boost your email marketing ROI.
5. Figure out the best days to send
One of email's biggest advantages is that it's easy to experiment with and test new things.
This includes testing send times to determine the best days and times to send your emails. Try sending your newsletters on different days of the week, or at different times of the day, and see if there are any significant differences in open rate.
This will give you a good idea of when recipients want to receive your emails, and it can help you reach them at a time that works for them. Ultimately, the best time to send will depend on your business and audience – but testing can help you choose your best option.
As you test different send times, be sure to keep time zones in mind. If your audience is scattered around the world, creating segments can help you reach them at the times that make the most sense for them.
Good agencies have more than 50 testimonials.
Great agencies have more than 100 testimonials.
WebFX has over 1000+ glowing client testimonials.
See What Makes Us Stand out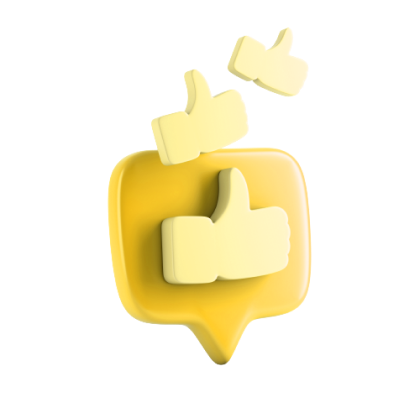 WebFX is a top email marketing company
WebFX is a top email marketing company, and we have years of experience creating custom campaigns to help our clients reach their marketing goals. We work with businesses in a number of industries, and we offer email marketing plans to fit various budgets and needs.
When you partner with us, you'll also gain access to our email marketing software, EmailMarketingFX. This proprietary tool lets you send emails to custom lists and segments of subscribers, and reduces the cost of your email campaigns to help you maximize your ROI.
EmailMarketingFX has a range of features that help you test, track, and optimize your email campaigns, all in one convenient location. Plus, our MarketingCloudFX automation software allows you to automate your email efforts to reach even more leads and earn more revenue online.
When you choose WebFX as your email partner, you'll work with some of the top email marketing experts in the industry, who have years of experience optimizing email campaigns. We're dedicated to your success, and we want to help you achieve your marketing goals.
Check out our reviews and testimonials from more than 1020 satisfied clients, or take a look at our email marketing plans to learn more!
Improve your email marketing ROI today!
Want to learn more about how email marketing can help you earn more leads and revenue?
Contact us to speak with a strategist about email marketing plans from WebFX.
We're excited to hear from you!