How to Calculate the Value of Email Marketing
Choosing the right marketing strategies for your company is a difficult task. And if you're like most marketers, you make these decisions based on which channels are proven to drive the best results.
This is a smart way of evaluating your options, but it's often easier said than done. Thankfully, with any online marketing channel, there is a wealth of data to help you make informed decisions—you just have to know how to find and understand it.
So if you're trying to figure out how to calculate the value of email marketing for your company, you've come to the right place.
Request a free quote or call us at 888-601-5359 to speak with a strategist about email marketing plans from WebFX, or keep reading to learn more about the factors you need to consider when evaluating the impact email has on your company's marketing strategy.
We foster and form long-term partnerships so that your business has long-term results.
Over 90% of WebFX clients continue partnering with us into year 2 of their campaign.
Hear from Our Happy Customers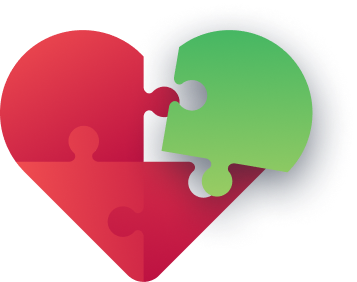 1. Add up your costs
The first step to calculating the value of any marketing channel is determining exactly how much you can (or want to) invest in it. With email marketing, you'll need to consider two main factors: Your email marketing platform and your content creation.
If your email marketing is managed by an agency, this is a simple step since both of these costs are rolled into your monthly bill.
If you manage your email marketing in-house, however, you'll need to examine your spend a little closer. Some email marketing platforms are free for small companies, but most involve a monthly fee.
Then, you'll need to determine how much to spend on creating the content within your emails. If you—or someone on your team—do this as part of your daily responsibilities, you can consider the cost $0. But if you have an in-house employee who spends a significant amount of time on email content, you may want to take that into account.
2. Evaluate your goals
Once you've determined your investment in email marketing, you can begin to take a look at the return. However, the metrics you use for this step will vary depending on your goals.
If you're looking to directly drive sales with your emails, you'll want to track clicks to product pages and goal conversions.
If your main priority is building customer relationships, however, you'll want to track open rates, responses, and clicks to informative pages on your site.
But before you begin to measure your success, you'll need to make sure that the content in your emails is tailored to these goals.
For example, if you want to drive sales with your emails and email blast, you'll need to include information about new products with links to product pages. You can also include coupon codes for both online and in-store purchases to help you more effectively measure your email strategy's impact on in-person sales.
But if you're going to build long-term customer relationships, your email marketing strategy will need to be slightly different. Instead of promoting one-time purchases, you can use lifecycle email marketing to provide content tailored to individual interests and needs.
This can include industry news, company announcements, and general information that encourages your subscribers to convert.
3. Monitor your analytics
After you've made sure that your content is designed to achieve your email marketing goals, you can track the metrics that make the most sense for your needs. Then, you can use data from both your email marketing platform and Google Analytics to monitor how well you're achieving them.
Analytics for immediate sales
If your goal is to drive sales, you can use Google's URL builder to create campaign-specific URLs to use in your emails. Then, you can log into Google Analytics and see what users do after clicking to your site from a particular URL.
With the right conversion goals in place, it's easy to see how many customers have made a purchase as a direct result of reading your emails and how much revenue you've earned.
In this case, you can simply divide your revenue from email marketing during any given time period (typically a month) by the amount you spent on email marketing during that same time.
Analytics for building long-term customer relationships
If you want to build long-term customer relationships, measuring your return is a little more complicated. There are two ways to do it: Only count the revenue from subscribers who convert into customers, or assign a dollar value to other conversions on your site.
The upside to only counting revenue from paying customers is that you're less likely to overestimate a goal's value — after all, if they make a purchase or sign a monthly contract, you know exactly how much they're spending with you.
However, this makes it more difficult to look at monthly ROI, since these purchases and contracts are typically the result of months of marketing and contact.
For example, let's say someone subscribes to your company's email newsletter and reads it every month, but doesn't take action until one year later. Then, they make a purchase that totals $5,000. If your company spent $100/month sending those email newsletters, it was clearly money well spent—but with this model, you wouldn't realize that until they made the purchase.
Instead of only counting major transactions, you can assign value to specific actions on your site, like reading pricing pages or submitting lead forms. With this model, you can get a better idea of how effective your email campaigns are at directing your subscribers through the sales funnel. It may be a little less accurate, but you can use the attribution models in Google Analytics to get a good idea of how much each customer action is worth to your company.
Is your email marketing value lower than you've anticipated? We've put together a six-step guide on how to increase email list value for you to improve the effectiveness of your email marketing initiatives.
Our digital marketing campaigns impact the metrics that improve your bottom line.
See More Results

WebFX has driven the following results for clients:

$3 billion
In client revenue

7.8 million
Leads for our clients

5.2 million
Client phone calls
Want to improve your company's email marketing strategy?
Whether you're a B2C retailer or a B2B corporation, email marketing can help your company reach its goals. And with the right analytics, you can continue to make improvements that make your strategy even more effective.
At WebFX, we have years of experience creating and managing successful email marketing campaigns for our clients, and we'll do the same for you. Contact us today to speak with a strategist!