Did you know that more than half of Americans who follow a brand on social media remain loyal to it? That's an impressive figure, and it goes to show the importance of social media marketing for CPA firms.
Social media marketing is so effective because it involves such a wide audience. Whatever you post could end up being seen by hundreds or even thousands of people. That can work wonders for your firm's lead generation!
But how do you get the most out of social media for CPA firms? Below, we'll take a look at seven top-notch tips for improving the quality of your accountant social media marketing.
Read on to learn more, and then consider partnering with WebFX — the digital marketing agency with over 25 years of experience — for our social media services. Just call us at 888-601-5359 or contact us online to get started!
Not happy with your social media engagement?
We've got just the blog post for you.
Read the Blog Post & Watch the Video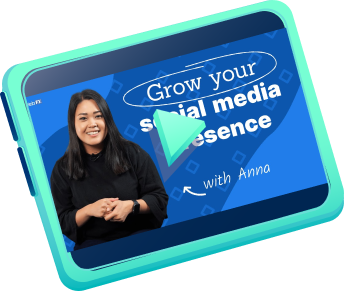 1. Use multiple social media platforms
Despite the way we so often use "social media" as an umbrella term, there are several online platforms that fall into that category. Just because you've optimized your marketing for one of them doesn't mean you've made any impact on another.
Here are just a few of the biggest social media platforms online:
Of course, it's unrealistic to suggest that your firm should try to dominate all of these platforms. But at the same time, it could be in your best interest to establish a presence on more than one, as that widens your audience.
To determine which platforms you should be using, do some research to find out which of them your target audience uses the most. If you're not sure how to go about that, no worries — WebFX can help you with the research process!

Hear What It's Like to Work With WebFX!

"WebFX's collaboration and success of working on a complete re-design with our website vendor and our Bank to ensure the absolute best site and SEO out of the gate has been such a positive experience."
Bank
2. Interact with your followers
One of the most important things to note about social media for CPA firms is that it should be social. You can treat social media like a podium to shout from, but if you want to make full use of its strengths, you also have to step off that podium and intermingle with people.
When people mention you in their posts or leave comments on your page, respond to them, even if only to say something like "thank you" or "great to hear!" And when people ask questions, be sure to give them an answer.
As small an action as it might seem, it lets your followers feel heard and cared about, and that can make a world of difference for your brand.
3. Respond to reviews
On a similar note to the previous point, you'll want to make sure to respond to reviews of your firm on social media. These reviews won't always have features like official star ratings — they may be as simple as someone posting, "I don't like this firm" — but they still matter.
Reviews on social media control how people see your brand, so it's important not to neglect them. When you see positive reviews, be sure to thank the people who left them.
And when you see negative reviews, you should respond to those as well. Start by publicly apologizing for the reviewer's dissatisfaction with your firm and offering to fix it. Then message them privately to actually address the issue. It will send a positive message about your firm!
4. Remind followers of deadlines
As a CPA firm, much of what you do relates to various state and federal taxes. That means you're no stranger to just how complex and confusing taxes can become for people who aren't experts on them. One of the easiest things to slip up on is tax deadlines.
Social media for accountants is the perfect place to help people out in this regard. Whenever a financial deadline is approaching, you can remind your followers to get everything necessary done before it arrives.

By posting these reminders, you'll leave many of your followers grateful to your firm. Some users may even come to rely on your posts to remind them of all their tax deadlines, meaning they'll keep an especially close eye on your brand.
5. Post helpful infographics
Another way to use CPA social media to keep people engaged is to post informative content. Anyone who's willing to follow your brand will have some sort of interest in what you do, so they'll likely appreciate an opportunity to learn more about it.
Infographics allow you to teach people about your industry or firm while still keeping things succinct and engaging. It's unlikely that anyone wants to read long, black-and-white paragraphs about accounting, but infographics provide that information in a visually appealing format.
The subject of your infographics is up to you, but it could be anything from a summary of your firm's past achievements to an overview of how federal income taxes work.
6. Introduce your team
Returning to the social element of social media for accountants, another good idea is to use your platform to familiarize users with the different people who work at your firm.
After all, your clients are entrusting you with their finances. They'll probably feel much more comfortable doing so when they're familiar with the faces behind the brand. Letting someone else handle your taxes is much less worrisome when you know their name and personality.
There are several ways you can do this, from creating video tours of your office to periodically making "meet-an-accountant" posts that introduce users to a member of your team.
7. Use sponsored posts
Your accountant social media marketing doesn't have to rely solely on organic posts to attract users. If your campaign needs a boost, you can invest in sponsored posts to make things easier.
Sponsored posts are posts that you pay to put at the top of users' social media feeds. They can contain content similar to a regular organic post, but the difference is how they're presented. They work similarly to pay-per-click (PPC) ads, where you pay to have your posts promoted.
The good part about sponsored posts is that they aren't limited to your followers or people who are otherwise actively keeping up with your brand. You can target sponsored posts to specific groups of users based on various features, including the following:
Geographic location
Demographics
And more
By doing this, you can attract people who might not have otherwise found your firm. Sponsored posts can therefore be a fantastic CPA social media marketing tool.
74% of people use social media when making a purchasing decision.
Make their decision easy with a stellar social media presence. See how your brand can level up by requesting a no-obligation proposal today.
One of our experts will be in touch within 24 hours!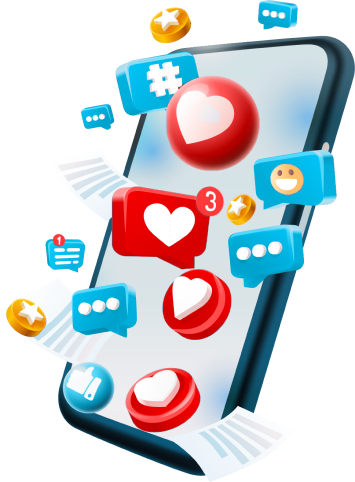 Get help with social media for CPA firms from WebFX
Still struggling to get the most out of your accountant social media marketing? WebFX can help. With over 1020 client testimonials, we're the CPA social media agency that businesses trust to drive up their marketing game.
We can optimize your campaign for each of the items listed above, along with several more. Once we get to work, you'll quickly see your leads and conversions start to go up.
To learn firsthand how we can optimize social media for accountants, just give us a call at 888-601-5359 or contact us online today!
Earn a 20% greater ROI with WebFX