Is Social Media Marketing Right for Your Business?
Whenever a new marketing channel comes along, there are always marketers and business owners who immediately jump on the bandwagon. Sometimes this works out in their favor, but other times, they just wind up wasting their time and energy on a tactic that is short-lived. On the other hand, some marketers and business owners are hesitant to invest in any channel outside their tried-and-true methods.
If you're in the latter category, you may be on the fence about social media marketing—and that's completely understandable. Marketing on social platforms has exploded in popularity in the past few years, but popularity isn't always the best metric to base business decisions on.
So if you're one of the many business owners wondering, "Is social media marketing right for my business?" you've come to the right place.
We have a video on how B2B companies can use social media, so check it out if you want to learn how to grow your B2B business through social media.
Here are a few things you should know before deciding whether or not to invest in platforms like Facebook, Twitter, Pinterest, or any others on your radar.
Don't forget, we provide social media services to cities all around the world, so whether you need Detroit social media or Dallas social media, WebFX has you covered.
If you decide that you want to start using social media for your business, WebFX can help! Give us a call at 888-601-5359.
We foster and form long-term partnerships so that your business has long-term results.
Over 90% of WebFX clients continue partnering with us into year 2 of their campaign.
Hear from Our Happy Customers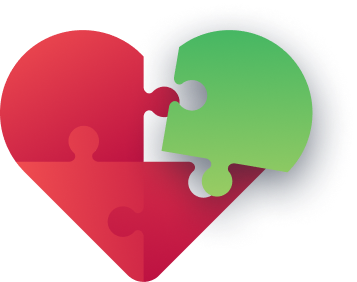 What are the benefits of social media marketing?
One of the reasons so many businesses have implemented social media marketing is because it can help them reach a number of goals simultaneously. It's an effective channel in its own right, but it can also boost other channels to make them even more effective.
Some of the most common reason to use social media services include:
Brand building
Wherever your business is in a potential customer's mind, social media can make it more prominent. Those who have never heard of your company may be introduced through a post in their news feed when one of their friends likes it, and those who have heard your name in passing have the opportunity to learn more about your products and services on a platform they already spend time on.
Website traffic
Your website is your online home, and almost all of your Internet marketing efforts are intended to drive traffic to it. And although we don't recommend using overly "salesy" techniques or language on social platforms, your profiles and some posts should include links to it. When mixed with the right amount of brand-building content, these links can drive qualified traffic from people who already like and trust your business. If you want to be sure that you consistently create and post beneficial content that your users will love, try creating a social media content calendar!
Lower marketing costs
No marketing activity is free, but social media marketing costs much less than traditional marketing methods. What's more, a loyal customer can introduce your business to new audiences and expand your reach for no cost at all.
Increased sales
Today's consumers prefer to purchase from businesses that they like and trust, and social media can be a great way to build those positive associations. As a result, social media can lead to an increase in sales—even if the sales don't appear to be directly related to a specific platform. More than half of all businesses that have used social media for more than two years reported an increase in sales.
How can you tell if social media marketing is right for your business?
Because social media is so versatile and can help achieve a wide range of business objectives, it's hard to imagine a scenario where it would be an impediment to a business. However, it does require a significant investment of time and resources, so it's wise to wait until you have enough of both before taking on the task. It may also help to ask yourself the following questions.
What are my business goals?
You can accomplish a lot with social media, but certain tactics are better at achieving some goals than others.
Linking to blog posts and articles or posting stories of past successes can help you raise awareness of your business and establish credibility among potential customers.
If you want to increase loyalty and engagement, you might try hosting a contest or inviting followers to submit content.
If your goals are purely financial, paid ads with special discounts and promotions are likely your best bet.
One you've defined your marketing goals, you'll have a better sense of how social media fits into your marketing plan and how large a role it should play.
Are my goals measurable?

Whether you're a marketer or a business owner, you should always keep track of how successful each of your marketing efforts is. And with the advanced analytics options available today, you can measure virtually every aspect of your strategy.
Social media can help you meet your goals, but you'll only know for sure if you set ones that are specific and measurable. Once you've established them, you can get a better sense of whether or not social media could play a role in your business's success. If not, skip it.
Are my potential customers on social media?
Whether you use Facebook, Twitter or Instagram, your content has the potential to reach millions of people at once. But are they people that would buy your products and services? Chances are very good that your potential customers on social media, but you have to figure out which platforms they are using.
B2B companies, for instance, may not have a wide a net to cast, so they're more likely to generate interest by posting content on LinkedIn than by posting ads on Facebook. Meanwhile, entertainment companies would do well to promote themselves on YouTube, which more effectively showcases what they have to offer.
In comparison, a local company may take a super-targeted approach to their social strategy. A business based in Washington, D.C., for example, may target users within walking distance of their location or users within a three-hour drive, if they offer a tough-to-find product or service.
Do I have the resources to invest in a social strategy?
What will really determine whether social media is appropriate for your business is whether you can give it the time and attention it needs. Are there people in your organization who have the time and the expertise to implement a strategy? If not, do you have the budget to hire an outside agency? The answer to these questions may be no, but don't take that as a cue to stay away from social media. Instead, start small and scale up as your business grows.
WebFX is a partner businesses trust.
Hear from HydroWorx, who saw a 236% increase in organic sessions with WebFX services.
Watch the Video Testimonial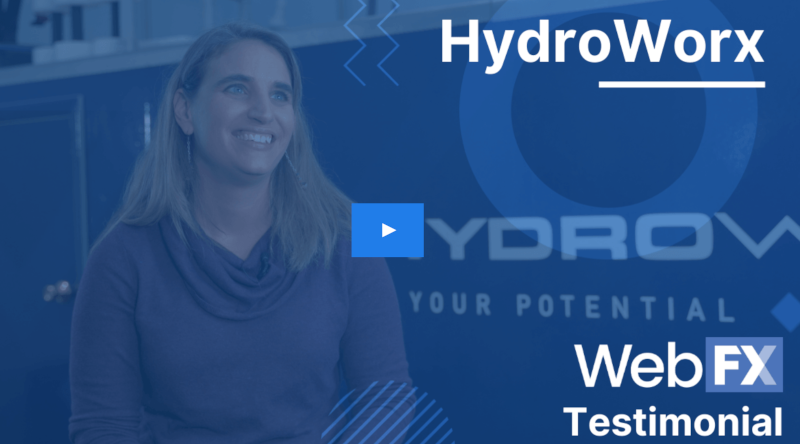 Still not sure?
There's not much debate anymore about the importance of social media marketing. However, you may still have a lot of questions regarding how to go about doing it. Which channels are most appropriate? What kind of content gets the best response? And how much should you expect to invest?
If you're still not sure if social media marketing is right for your business, or you are sure and you're ready to get started, feel free to contact us. Our dedicated team of Internet marketers is more than happy to help you start using social media management to grow your business.